SEVEN ESSENTIAL RELEASES
Essential Releases, Feb 10, 2023
By Bandcamp Daily Staff · February 10, 2023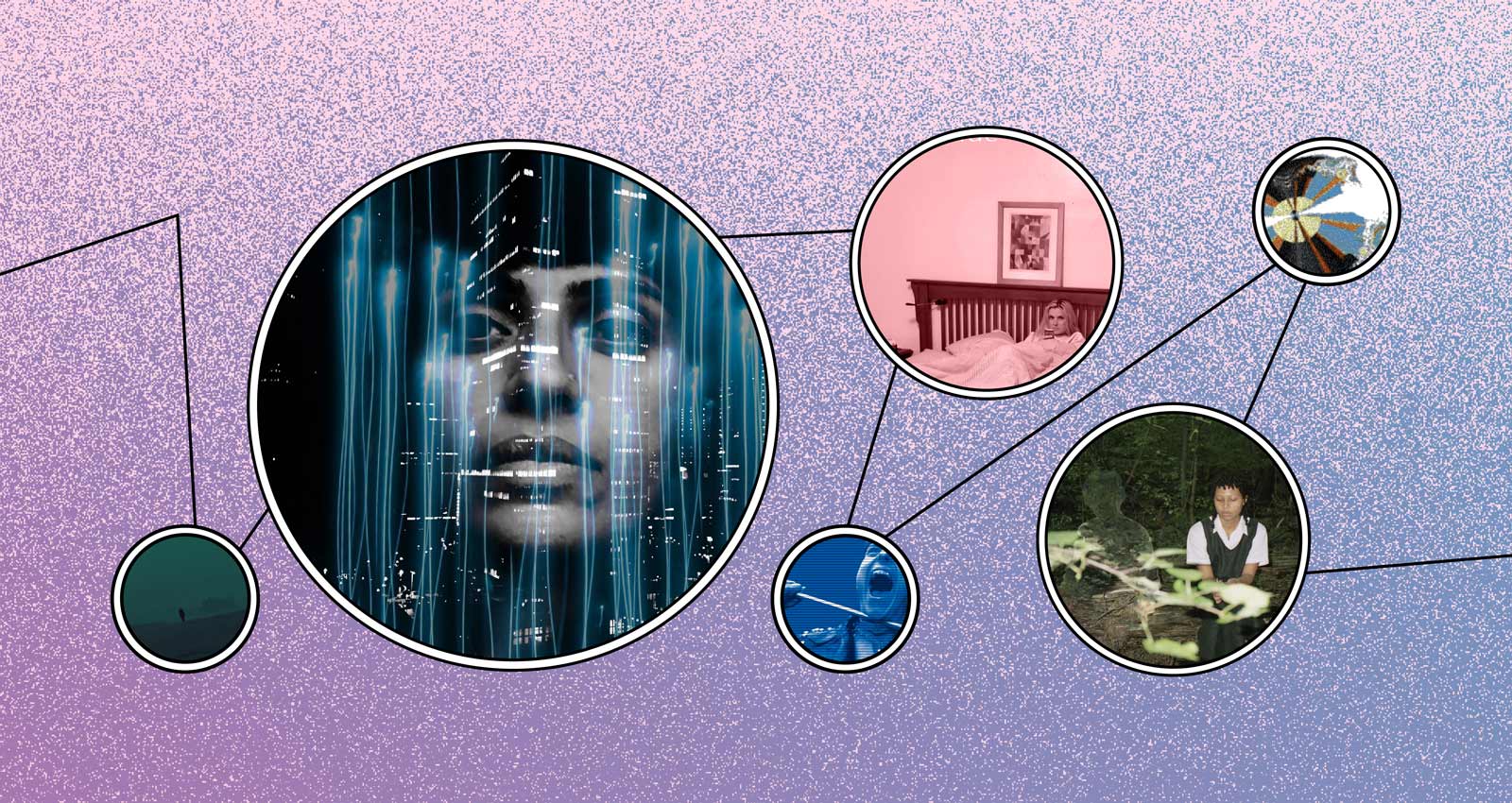 What the Bandcamp Daily editors are listening to right now.
Merch for this release:
Vinyl LP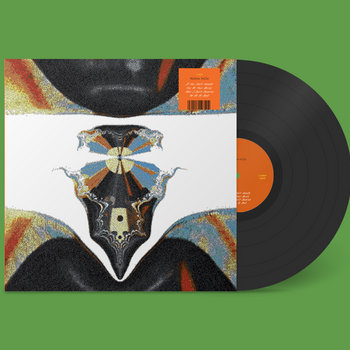 Is there anything Kay Logan can't do? I first became acquainted with her work in killer punk band Anxiety—who still sound fresh and unique many years later—found her early noise work from there, and have been following her electronic production and composition as it's evolved over the years. Her first Helena Celle album for Night School (the excellently curated label of Anxiety bandmate Michael Kasparis, who also makes electronic music as Apostille) was flippantly called If I Can't Handle Me At My Best, You Don't Deserve You At Your Worst, and was an exploration of fascinatingly wonky abstract techno full of pings and whizzes and scrawls of modular noise. It felt playful and intimate, and showcased her burgeoning prowess with MaxMSP. Since then, she's experimented with space and tactility across incredibly varied kinds of production, including 2021's Music for Counterflows, a hell of a one-hour ambient piece created for the Counterflows festival in her hometown of Glasgow. (Music for background listening or a chill atmosphere to study to, it is not, and thank god.) If You Can't Handle You At Your Worst, I Don't Deserve Me At My Best is, of course, a sly return to the naming convention of her 2016 album, and it also returns her to the dancefloor—in an even more direct way. You could play any of these tracks out, though they are still full of Logan's signatures—textural depth, the deft inclusion of oddball noises, compositional complexity that never feels overwrought. "Real Time (Five Track Pentangle Edgelord Mix)" hits the lo-fi rave sweet spot in a particular way for me, though I'm also a big fan of closer "Original Besttrack (Abe's Oddysee Extended Mix," which feels like a whole night's blurry hedonism condensed into one 20-minute banger.
Merch for this release:
Vinyl LP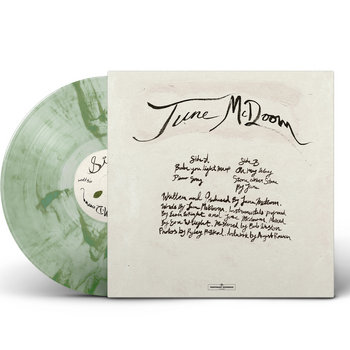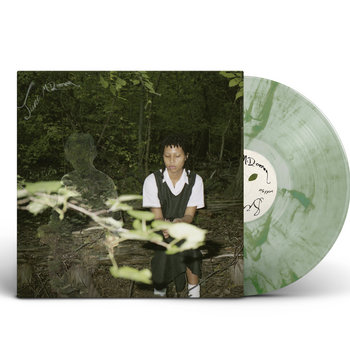 June McDoom's self-titled album is like an immersive playground that reveals new nooks and crannies with each new listen. McDoom hails from Florida and relocated to New York City to study jazz, and that training is evident on the album. McDoom is measured yet adventurous and her airy folk is interspersed with '70s-era musical influences. The dreamy melody of the opener, "Babe, You Light Me Up," eventually gives way to a drum machine and vibrating vocals. It's followed by the melancholy "Piano Song," where McDoom hauntingly repeats: "Slow it down, turn it off," before the song ends in a flurry of hazy vocals. The album closes with "By June," which floats from a breezy start until drums appear at the midway point. The songs on this album constantly expand and take unexpected directions. I was lucky enough to see McDoom live this week and I'm still thinking about her performance.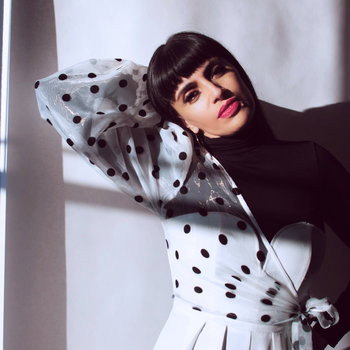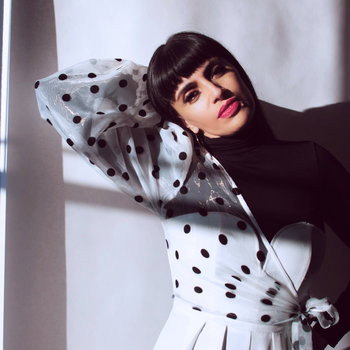 Merch for this release:
Vinyl LP, Vinyl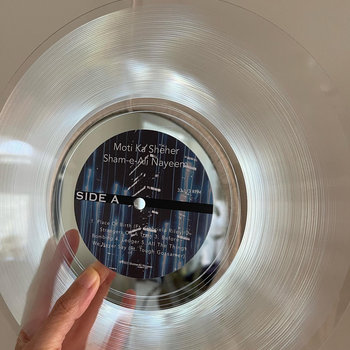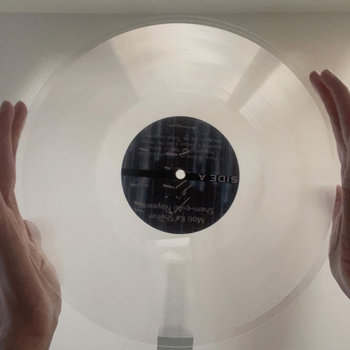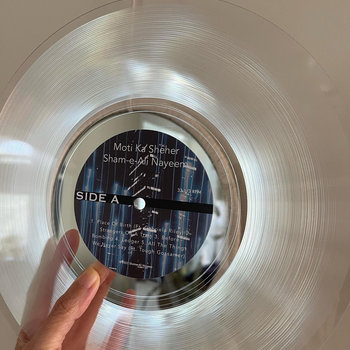 Fusing music with poetry isn't exactly an easy task to execute. Spoken word recordings can come off heavy-handed and overly melodramatic, and when there's music that accompanies, it can seem like an afterthought. Philadelphia-based poet Sham-e-Ali Nayeem evades both of those tendencies on Moti Ka Shaher, which reworks poems from her collection City of Pearls as full musical pieces. (This is a continuation of the work she began in 2019, when City of Pearls was released—she read other poems from the collection with renowned Afghani composer Qais Essar accompanying on rabab.) Nayeem's delivery is straightforward and direct-into-the-mic, with ASMR crispness, and her evocative poetry, which touches on her life as a Muslim Indian (Hyderabad is her hometown), is truly brought to life via her atmospheric electronic compositions, with contributions from artists like Gabriela Riley and Tough Gossamër. Spare beats bring a contemporary electronic global futurity to the project, while dreamy vocals and synth drones nod to Indian folk, pop, and classical as well as Western experimentalism. If I may make a listening recommendation: this really hit for me with headphones on, eyes closed, lying on pillows on the living room floor. It's the kind of recording that rewards internal immersion.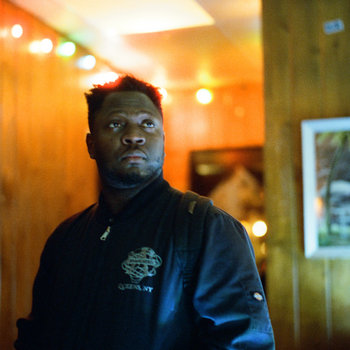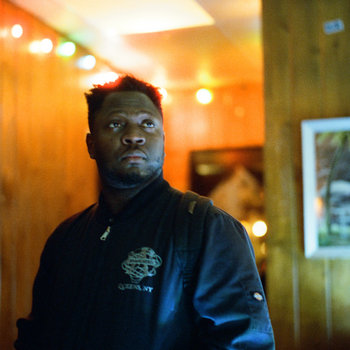 Merch for this release:
Vinyl LP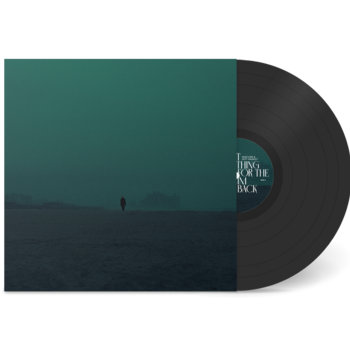 Gallows humor slams up against grim reality on He Left Nothing for the Swim Back, the new record from Willie Lee McIntyre Jr, who records as SKECH185. Its songs—which document both a childhood spent in Chicago as well as recent years in Brooklyn—are densely packed: part origin story, part object lesson, always bursting with detail. Witness the stunning "East Side Summer," which unfolds like an early Charles Burnett film. McIntyre and his brother and sister are playing outside when they accidentally witness a harrowing domestic disturbance that shakes them out of their childhood revelry. The way McIntyre sketches it, you can almost hear their panicked panting and feel the sweat on their brow: "We start walking backwards/ …discussing factors like/ 'Did he see us? And if he did, is he walking back?'" The trio make it home safely, but they're irrevocably changed. Throughout the album, McIntyre swings from hurling poison darts (My favorite: "Shooting back is usually the only way to get shooters to stop shooting/ There's not enough white girls with Pepsi cans to shield the whole movement") to constructing allegories that take a few listens to reveal their truths. (I can't prove it, but I am fairly sure the bartender character in "Nights and Weekends" is delivering his lines in reverse order.) Jeff Markey gifts the songs with appropriately brain-melting production—the instrumentation often feels as if it's twisting Mobius-strip-like as the song goes on. Sobering without ever being depressing or emotionally manipulative, Swim Back is a showcase for masterfully precise writing and moody beats to match.
Four years after their best-of-the-year-making EP, Seattle's Tourist Activities make a welcome return with a strong one-two-punch single off a forthcoming full-length, proving the band is still as good as you remember, if somewhat beyond the dreamy romanticism that infused Off Your Mind. On these new tracks, the bubble's been burst, and the jangle sanded off in favor of atmosphere, following My Bloody Valentine on the road from cutesy indie pop band to grown-up-ish shoegaze, with "Wrong Side" dropping out midway for a blast of fuzz and distortion that mimics that alienation related of the lyrics. As before, it's Bailey Jacobson's vocals floating beautifully over her band's din that lift the whole enterprise to the stars.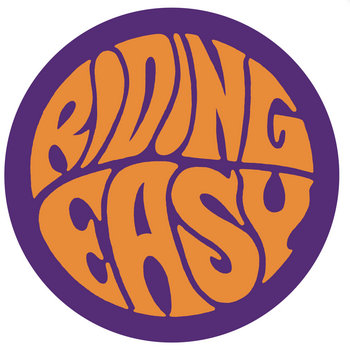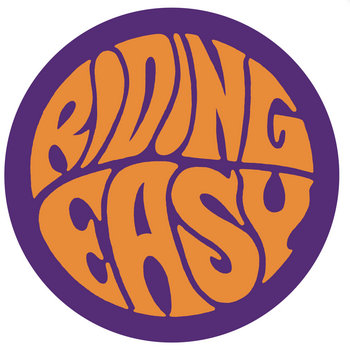 Merch for this release:
Vinyl LP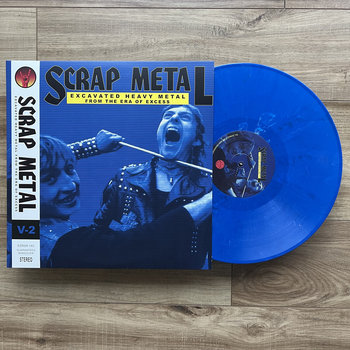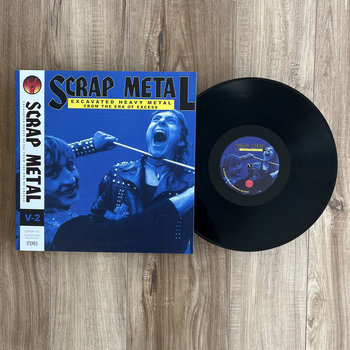 The explosion of heavy bands in the UK throughout the late '70s and '80s, otherwise known as The New Wave of British Heavy Metal, was arguably the most formative era in the development of metal. Primarily associated with bands like Iron Maiden, Def Leppard, and Judas Priest, it saw the beginning of the genre's global takeover and laid the groundwork for everything that came next, be it the thrash of the Big Four to any release on Bandcamp with the "stoner doom" tag. That this is common knowledge to every metalhead makes Scrap Metal, RidingEasy's NWOBHM compilation series, so refreshing compared to other listenable history lessons. The second installment, like the first, is basically an anti-greatest-hits collection that celebrates not the icons or the underdogs of that era, but the unknowns (mostly from the UK, though a few Americans make the cut), many of whom released just one or two tracks before disbanding. Standouts include the proto-metal rager "Raising the Roof" by Storm Queen, whose original bassist, the late Bryn Merrick, went on to join The Damned; the louche stomp of "Star Trippin'" by Ohio band Dark Age; and the untamed guitar solo on Metropolis' "The Raven," which falls out of tune partway through—and is all the more awesome for it. RidingEasy's comprehensive notes for each track offer additional insights and context, so even if you're a hesher historian, you're bound to learn something new. It's heavy music discovery at its finest.