SEVEN ESSENTIAL RELEASES
Essential Releases: Theremin Dub, NYC Hip-Hop, Improvised Jazz and More
By Bandcamp Daily Staff · August 07, 2020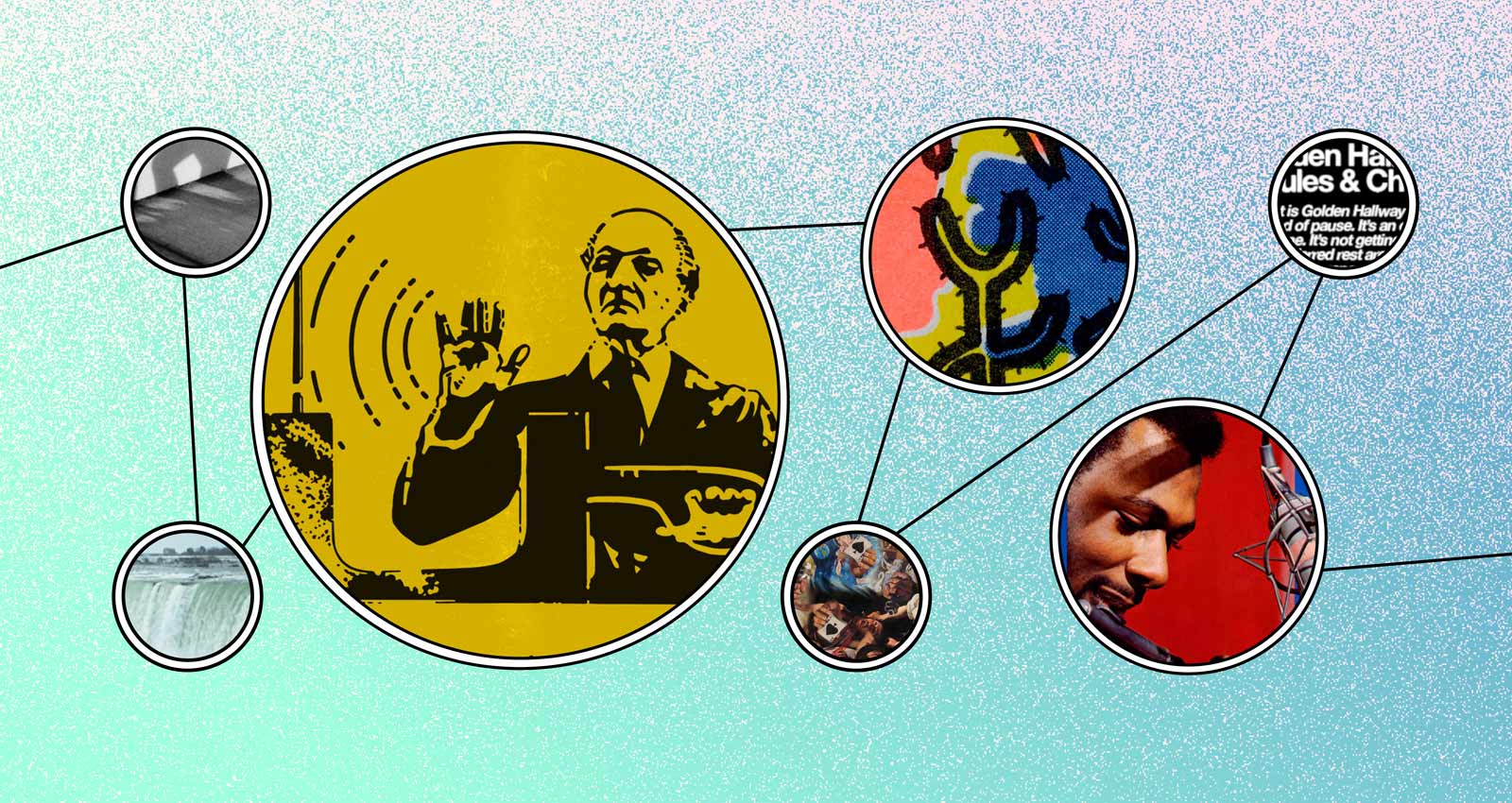 Welcome to Essential Releases, our weekly roundup of the best music on Bandcamp. This column began as a way to recommend crucial new albums. However, until further notice, we'll be using it to spotlight the records that are resonating with us right now, regardless of when they were released.
Merch for this release:
Cassette
Delatite Odyssey, Melbourne artist Rory McPike's debut effort as Cactus Head, is the perfect lounge-around-and-do-nothing album: a cozy blend of balearic pop and lo-fi rock, smoothly paced and sun-soaked to perfection. Like many of his projects (Rings Around Saturn, Bleekman, Pickleman, etc.), it's an electronic project underpinned by numbing texture and new-age bliss—but whereas those endeavors channeled that dreaminess into techno and ambient, Delatite Odyssey offers—to quote the colorful album description—"DMT-induced '80s ballads and drum machine-driven mid-fi boogie." What its songs lack in sheer impact—cuts like "Elevate" and "Red Bluff" sound like mall music heard from underwater, pop hooks drifting among murky snares and synths—they make up for with a strong devotion to form, expressed through minimalist savvy and psychedelic warmth. Sometimes, the best things in life—and music—are understated.
Merch for this release:
Vinyl LP, Compact Disc (CD)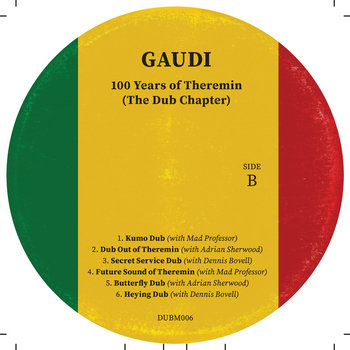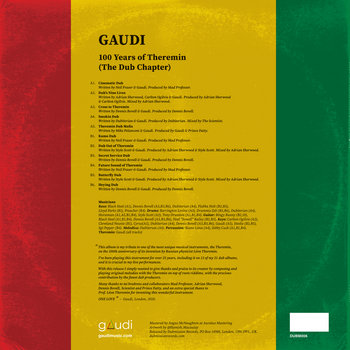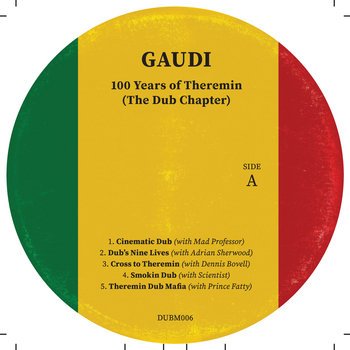 2020 marks the 100th birthday of the theremin, one of the most beautifully strange instrument in recorded music. Originally, the theremin operated within a classical, albeit futuristic, context; a century later, its eerie song permeates horror and sci-fi scores, avant-garde electronica, and electro-jazz, among other highlights, as explored by Jim Allen in his story on the theremin's centennial this past April. The celebration continues this week with a new compilation from London producer Gaudi that recasts the theremin as a starring dub player. For all its sci-fi mystique, the theremin's gliding ghost-song is a perfect fit for these buoyant riddims, carrying the melodies along in a gentle, winding current. A stacked roster of board wizards sweetens the deal; Mad Professor, Adrian Sherwood, the Scientist, Prince Fatty, and Dennis Bovell come through with their own unique takes on the instrument, from the balmy ("Smoking Dub") to the James Bond-esque ("Secret Service Dub"). Dub has always been about exploring space, the very principle on which the theremin operates in the first place: in other words, the two are a match made in heaven.
Released in 1972, Buddy Terry's Pure Dynamite captures a fertile time in jazz, when purists wrongly predicted its demise, opening the door for musicians like Terry to fuse it with funk, soul, gospel, and West African rhythms and create something new. Because jazz had become less popular in the mainstream, Terry flew under the radar. That means Pure Dynamite didn't get the credit it deserved as a spirited set of post bop and fusion meant to unite past and present sounds. It was his second album for Mainstream Records, following the equally great Awareness from 1971. With players like drummer Billy Hart, trumpeter Eddie Henderson, and percussionist Mtume on the album, Pure Dynamite is a fluid interplay between some of the genre's best purveyors of Afrocentric jazz. Terry favored shape-shifting orchestration; on Awareness, it came in the form of its 13-minute title track. Here, on the album opener "Quiet Afternoon," the band opens with a sauntering groove that picks up steam around the two-minute mark, as the trumpet and Terry's saxophone ascend to the fore. The song, with all its crescendos, finally congeals, ending as a stellar psych-funk hybrid. Then there's "Baba Hengates," the album's regal 17-minute closer: Jazz heads might recognize this from Mtume Umoja Ensemble's album, Alkebu-Lan – Land Of The Blacks (Live At The East). But where Mtume's version felt looser, Terry's rendition is a tightly-coiled procession of a few different subgenres—avant-garde, ambient, and swing. You need Pure Dynamite in your collection right away.
Merch for this release:
Cassette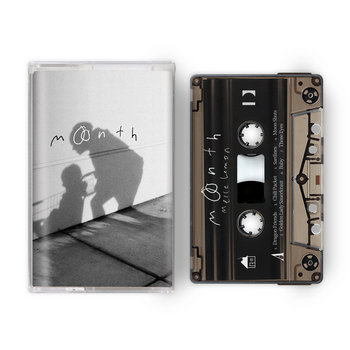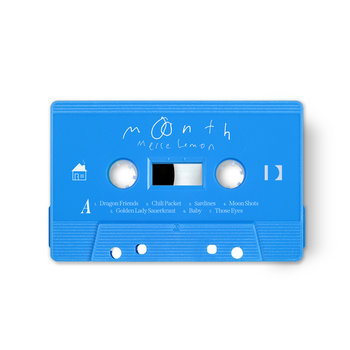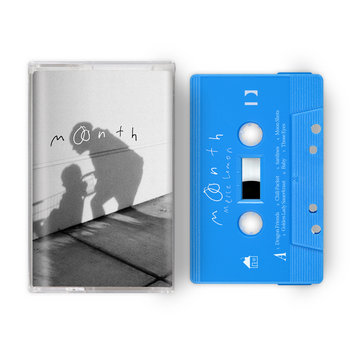 Merce Lemon's Moonth has a kind of self-possessed steeliness beneath its indie pop delicacy, yet the Pittsburgh songwriter's gentle touch imbues her music with an inviting warmth that tempers its heartfelt expressions of emotional vulnerability. Not to imply this is a bummer record, because it's not. There's actually a lot of playfulness here, especially in its lyricism. Lemon writes highly intelligent songs without being overly intellectual in her approach nor overly childlike, even when using myriad food metaphors to delineate the pains of heartbreak and resignation. Moonth is also stylistically diverse, with songs ranging from hushed and folky acoustic guitar ditties to more atmospheric explorations and twangy ballads. There's even an indie rock song or two—though they're the exception rather than the rule, and always err on the twee side of the spectrum. A deceptively simple-sounding record, Moonth will draw you in with its accessibility, but it's Lemon's fearless honesty that leaves the deepest impression.   
UV-TV's proclivity for shading their twinkly pop-punk with doomy streaks of post-punk, coldwave, and shoegaze was already evident on their excellent 2017 debut Glass, but the formula coalesced even more formidably on last year's Happy without sacrificing the big, big hooks that makes the band's music irresistible to anyone with a love for a great rock song played breathlessly fast à la Tiger Trap. What sets this band apart from many in their particular milieu is how they're able to pair such high-energy, seemingly throwaway songs with deeply felt emotions that feel as expansive as the running times are short. Bassist Rose Vastola's velvety vocals remain a balm on the ear and they benefit immensely from Happy's higher production values than what was found on their comparatively garage-y debut. But so does everything, really, because music that is tightly wound and locked-in always sounds better when you can cleanly hear all the moving parts. Highlights include the fractured "Inside Out," the buzzy title track, and the dissonant "Gold," which is matched in its upbeat expressions of joy by gross squeals of guitar straight out of some anonymous music video that aired on 120 Minutes in 1992.
Artist Submission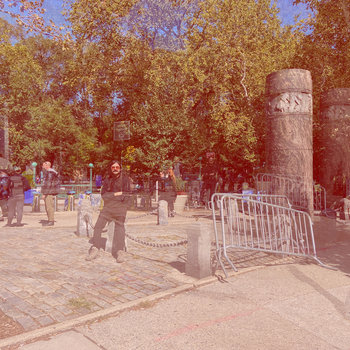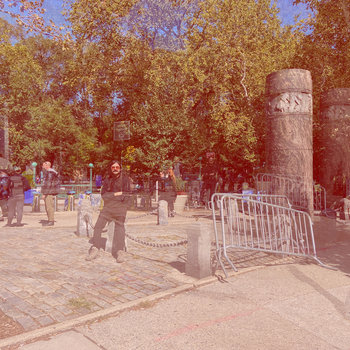 Merch for this release:
Cassette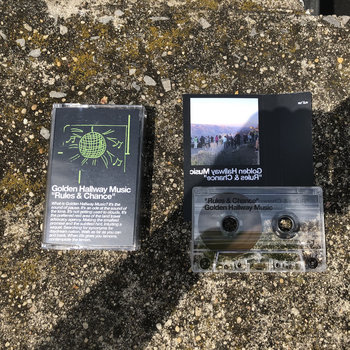 Named for a poetic fragment by the late David Berman ("If Christ had died in a hallway we might pray in hallways/ or wear little golden hallways around our necks"), Golden Hallway Music is the moniker under which Zack Tornaben records whimsical, wondrous daydream miniatures in the hallway of his New York apartment. Rules & Chance is his second self-released collection, and its songs triangulate kosmische circus themes, pastoral new age, and African keyboard modalities, creating a humble fantasia of open-horizon melodies and electric sunset textures, all of them inspired by moments of quotidian beauty: highway rest stops, light pollution, city rooftops at night. It's a quiet gem, full of meditative moods and minimalist means, pulled from the mouth of the metropolis into beatific spheres above.