SEVEN ESSENTIAL RELEASES
Essential Releases, August 27th, 2021
By Bandcamp Daily Staff · August 27, 2021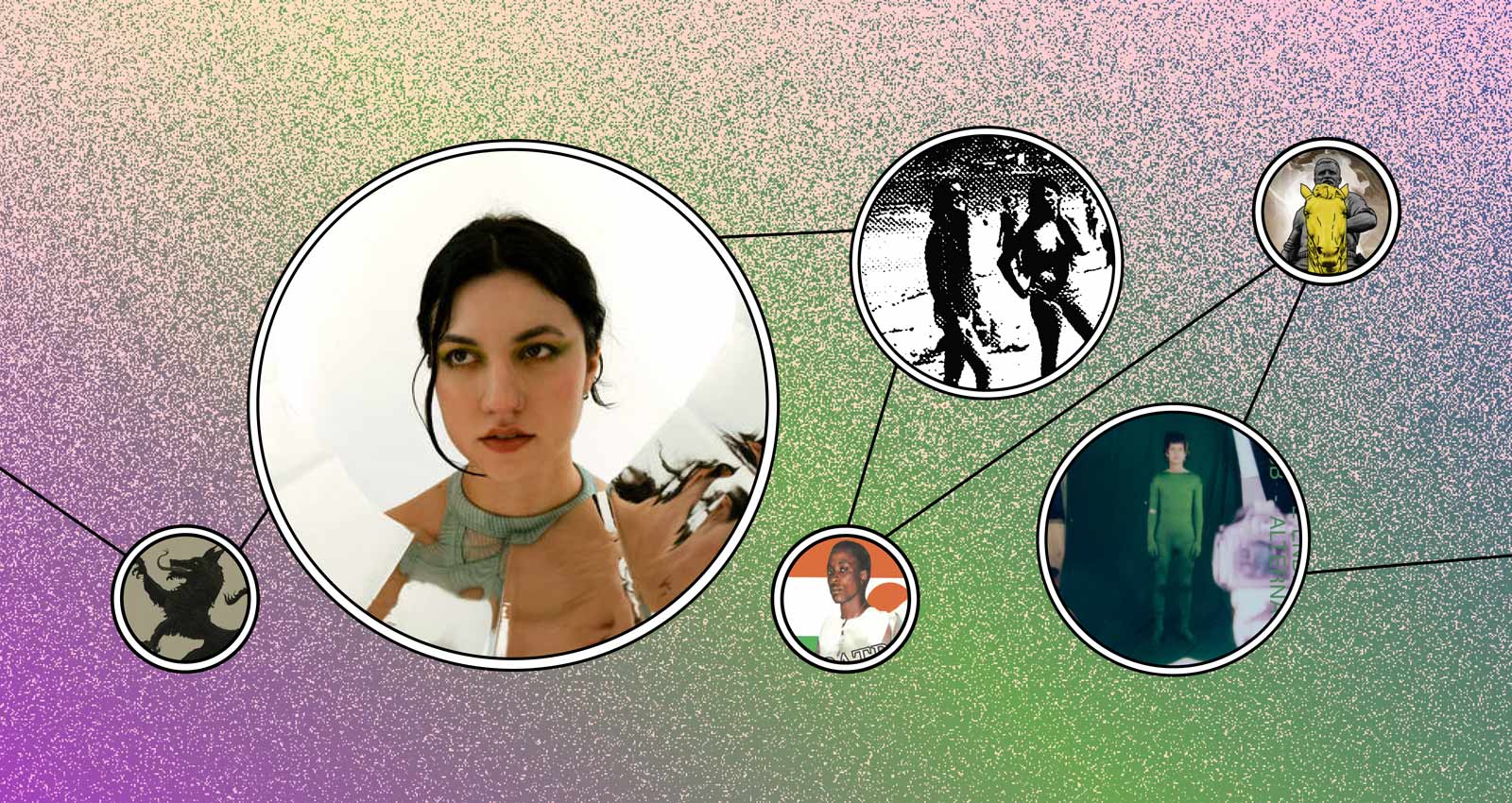 Welcome to Essential Releases, our weekly roundup of the albums that we can't stop playing, and that we think you need to hear.
From Good Stock is the second record from Buffalo rapper King Ralph in three months, but from the triumphant way the vocal sample kicks off "No Fancy Cars," it feels less like the sophomore outing from a new face and more like the welcome return of a rap veteran. Everything that made its predecessor C'mon King so good is back in spades: The sense of encouragement and uplift in Ralph's voice, the way familiar soul loops are lightly treated to evoke a sense of nostalgia and warmth, the way Ralph employs his trademark phrase—"C'mon King"—in a way that makes it sound like a motivational mantra. Elcamino drops by to gift "Dramatics" with a characteristically searing verse, and Ace Chino's brawny flow is perfectly suited to the humid musical backdrop on "The Grudge." But this is Ralph's show throughout, and it's a worthy expansion on his debut. On "False Gods," he volleys his voice over an imposing fanfare of brass and strings, and on "Redemption" he opts for a bounding, sing-songy flow, settling deep into the grooves of the reggae sample that forms the song's backbone. If C'mon King piqued interest, From Good Stock makes the case for Ralph as one of the most promising new voices in hip-hop. With any luck, there will be a third record before the year is out.
Merch for this release:
Vinyl LP, Cassette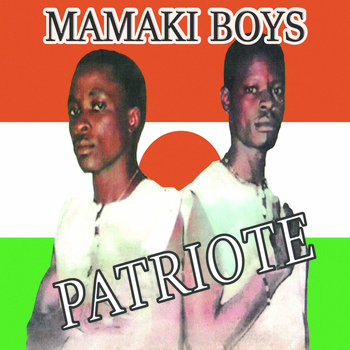 There is much to say in perpetuity about the ongoing effects of the shift to digital music, but this excellent release from 2002, given new life by Sahel Sounds, really represents the best potential of the world coming online around the turn of the millennium. Fueled by the immediacy of getting to listen to music from around the world at a volume and speed previously unavailable, as well as decolonial movements, this trio from Niger made a thrilling fusion of hip-hop and dancehall with traditional instrumentation and folk motifs (played by local elders). It's very much of a piece with dance music that was popular around the world at the time (a Quietus review brings up M.I.A., the Neptunes, Bonde do Role), but also is clearly and purposefully Nigerien—and, on top of that, has a timeless appeal, perhaps due to the fact that it has kind of an essential minimalism to it. There is no bassline that feels frilly, no duma hit out of place; the rappers' bars hit hard, sometimes chanted in tandem or as call-and-response. Drop these heady, percussive tracks on any contemporary dance floor and watch it light up.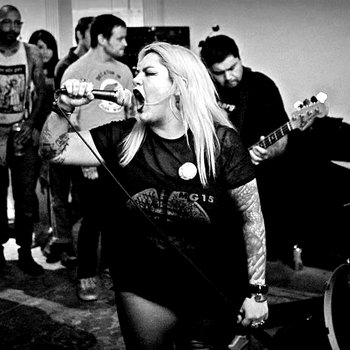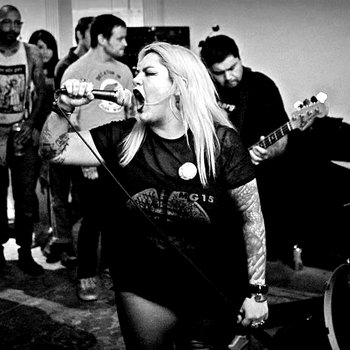 The always-excellent Beach Impediment put out Austin punk powerhouses Mujeres Podridas' debut LP last week on vinyl, which gave me an excuse (not like I really needed one) to write about it. (The digital release came out in December of last year, when all my attention was on end-of-year stuff, but I've definitely listened to it more than a few times this year.) Dru Molina (Criaturas, Kurrakä, Mirror) is one of my favorite contemporary punk vocalists; her mastery of knowing when to lay back and when to go hard feels intuitive, and as such when she flips from blasé to acidic-vicious  it always feels remarkably seamless. These songs are generally bouncy and full of raucous rock n' roll riffs that always seem on the edge of a kind of queasy decay ("Mañana" is a great example), but there's also a pinch of extra darkness there ("El Chico de la Discoteca," "Harto"). "Al Revés" has an almost surfy opening guitar line, but lest the sun be summoned, it picks up quickly into pogo territory, with Molina yelping the title like she's ready to call on a storm instead. (The album title translates to "Death in Paradise," after all.) Bad mood tunes with the energy to keep one pushing through; a killer release, for sure.
Merch for this release:
Vinyl LP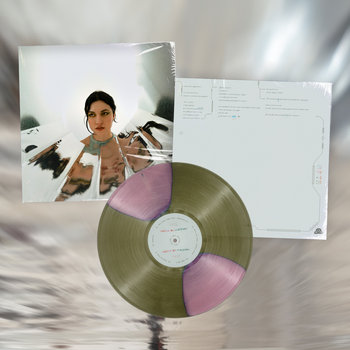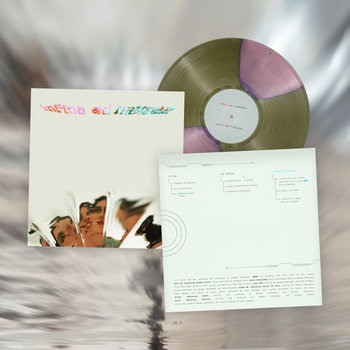 When Meagan Rodriguez, the Brooklyn musician who records as QRTR, began her dance party .WAVCAVE in 2014, it was designed to serve as a corrective to the chin-stroking electronic music scene that had begun to permeate King's County. "My best friend Jenny and I made it a personal mission to try to hit every party we could in Brooklyn," she told Nouveau York in an interview last year, "and we started to notice that a lot of these events seemed to take themselves a little too seriously. We were trying to find a space where people were smiling on the dance floor." That bright energy and lightheartedness runs throughout her sophomore outing infina ad nausea, a buoyant collection of house and electro occasionally spiked with hints of freestyle and techno. Rodriguez's cat ambientkitty lends some playful purring to sparkling album opener "The Outer Edge," and in "With You," the song that follows, Artemis Orion pledges, "All I wanna do is stay home and get stoned," over a thumping house track. Conceptually the album explores the idea of "living in a neverending loop," but Rodriguez keeps the tone light and vibrant—as if the "neverending loop" is the house party that opens Russian Doll. Songs like "Fractals" feint toward IDM, with their staccato synth blips, but soon a big, pounding rhythm enters the room and it's back out to the dancefloor once again. infina ad nausea is a thrill ride scored by jubilant dance music—the kind of loop you'd pay to get stuck in.
Merch for this release:
2 x Vinyl LP, Vinyl LP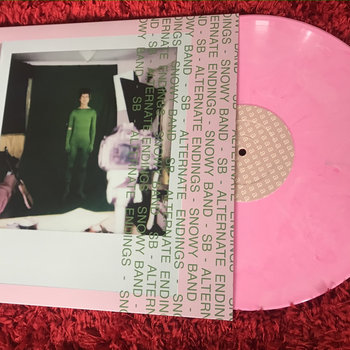 The elegant Alternate Endings, from Melbourne's Snowy Band, handily dismisses the (rather accurate) assumption that all Australian guitar bands of the indie pop persuasion sound more or less the same. While there's plenty of sprightly jangle and pretty melodies, the overall ambience on the group's sophomore release is dreamy and pastoral, with lots of space between the gently strummed guitar, layered vocals, and feather-light strings. The project of Liam "Snowy" Halliwell of The Ocean Party, charmingly called in the press materials "a super band of sorts with his super good friends," Snowy Band's music is far too considered, creatively arranged, and even jazzy to be slotted under twee, even as there's the unstudied spirit of bedroom pop undergirding the whole thing. Halliwell's gentle songs balance sweetness with melancholy and the collaborative trust of playing with his "super good friends" lends Alternate Endings an intimacy that feels substantial and real even as the songs are content to drift and dissipate like clouds.
Merch for this release:
Vinyl LP, Cassette, Compact Disc (CD)
I knew Wormwitch's new album would make my year-end list as soon as I heard Robin Harris go feral. He unleashes his first howl 90 seconds in, just before the Vancouver band tear into  "Canadian Denim Mountain Attack;" I'm talking full-on wolf impression, the most lycanthropic pit-call known to man. It's a badass power stance, sure, but also a goofy one, an exaggerated posture done for the sake of easy (if eardrum-shattering) entertainment. This tongue-and-cheek ferocity, combined with the band's unassumingly infectious death n' roll arrangements—think Motörhead-esque grooves sandwiched between crust punk and black metal, with a fleck of neo-folk here and there—gives Wolf Hex the feel of a party playlist from hell, which, given their chosen style, is the biggest compliment I can give. Between "Abracadabra," "The Wolves of Ossory," and the aforementioned "Canadian Denim Mountain Attack" (man, is it fun to type those words!), and the rest, it might be the best album of Wormwitch's career, and at bare minimum, a worthy successor to 2019's acclaimed Heaven That Dwells Within. Go listen to this band. Right now.