SEVEN ESSENTIAL RELEASES
Essential Releases, August 20, 2021
By Bandcamp Daily Staff · August 20, 2021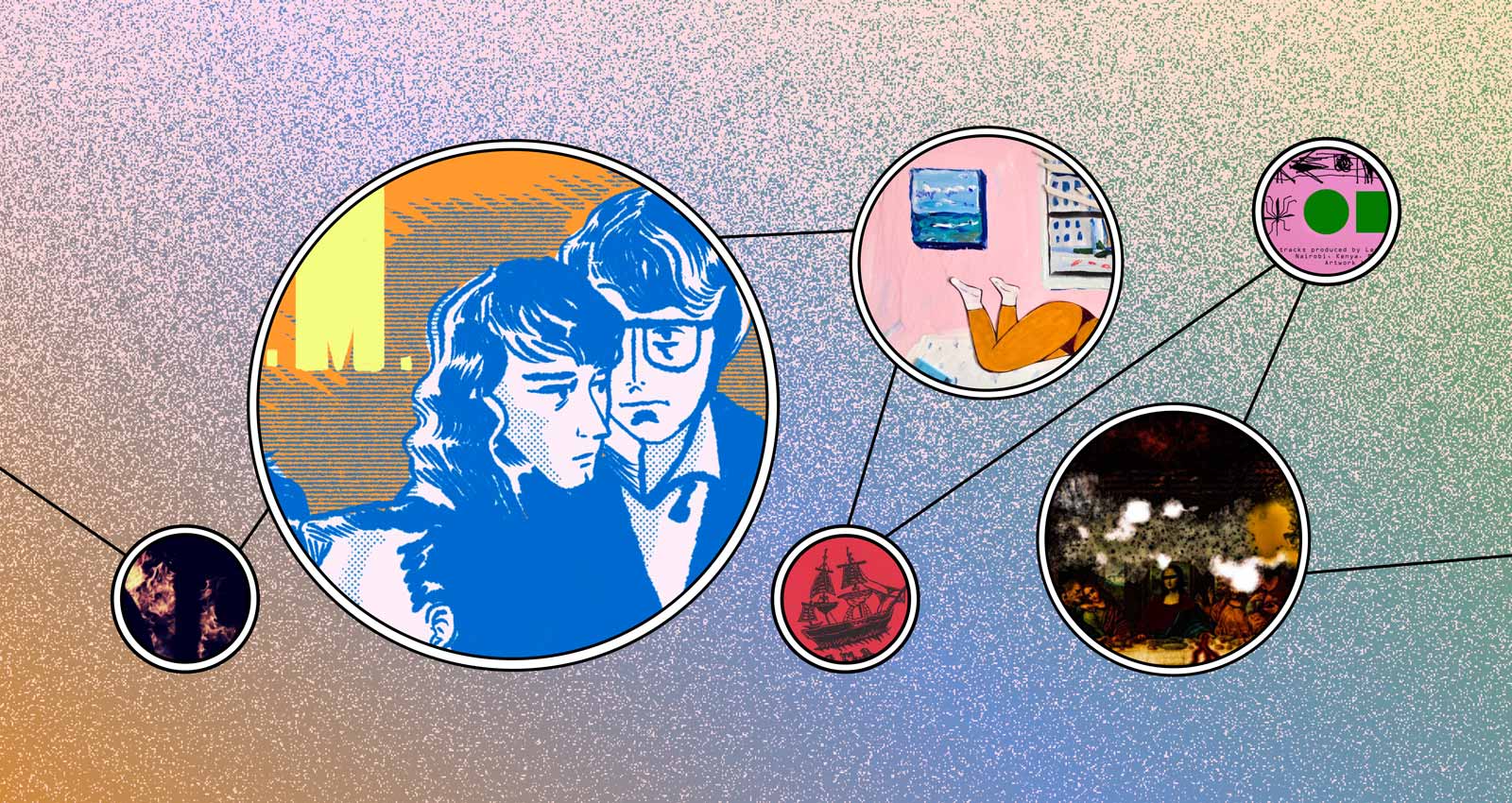 Welcome to Essential Releases, our weekly roundup of the albums that we can't stop playing, and that we think you need to hear.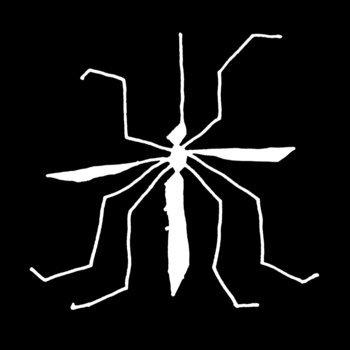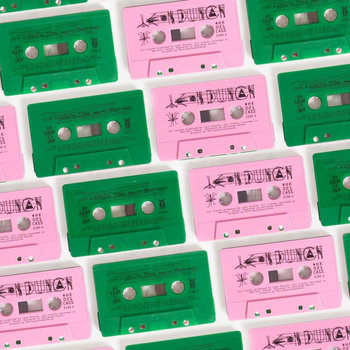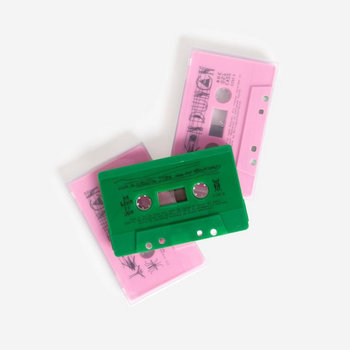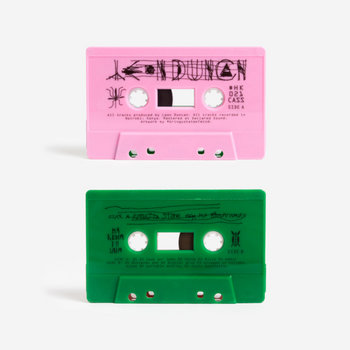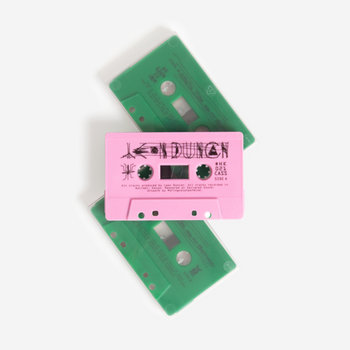 .
00:10 / 00:58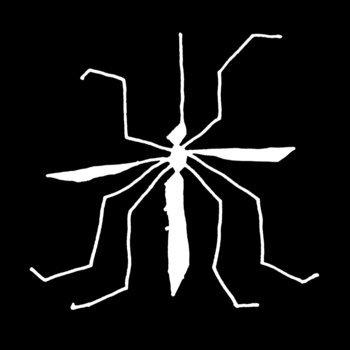 Merch for this release:
Cassette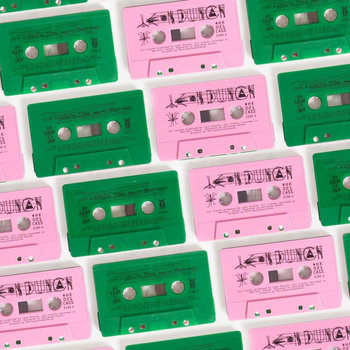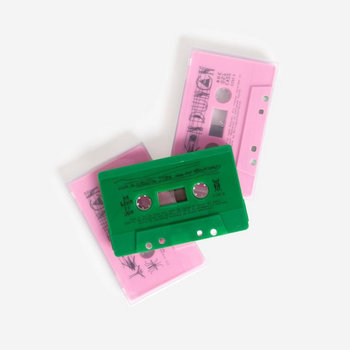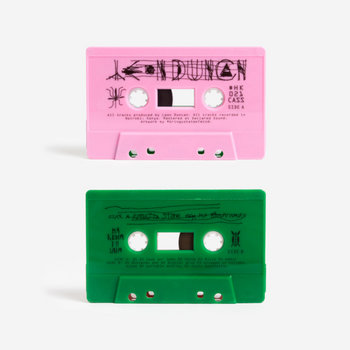 Leon Duncan cut his teeth in the Nairobi metal band Lust of a Dying Breed where—alongside vocalist Lord Spikeheart, now of Duma—he infused the group's brutal death metal with wild electronic flourishes. And while there's nothing metallic about his solo debut Fuck A Rosetta Stone For My Brain Waves, it's not exactly easy listening either. Throughout the album, Duncan displays a fascination with rhythm—the ways it can be layered and stacked to create turbulent songs that convey a sense of chaos and unease. Look no further than opener "A.I. Took Err Jobs," where bass drums pelt the song like thick rain on a tin roof—arrhythmic bursts of sound that occupy the entire foreground. Duncan seems to be trying to deliberately shift what we focus on in songs, pulling our gaze away from the wobbly electronics way in the background and on to the manically clattering drums. The same is true of "Nintendo Dub," a song where bright sonics reflect the classic console of the title, but where rude drums quickly elbow their way to the fore, reducing the 8-bit blips to split-second intervals between the rhythms, resulting in something that sounds like a dub soundtrack to Super Mario Bros. "Portable Anxiety" is pure turbine hum, a deep dive into a subterranean tunnel. His work here calls to mind the similarly percussion-focused electronic music of Rian Treanor; but Duncan's feels more ominous and jittery, hanging out at the lower end of the tonal spectrum like a submarine crawling along the ocean floor. It's a captivating opening shot, the sound of an artist going completely off-script to create something jolting and surprising.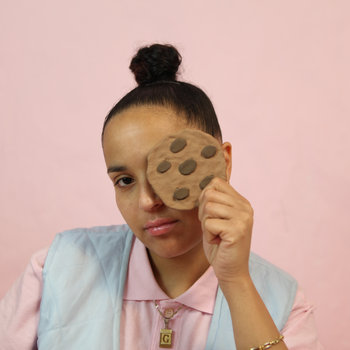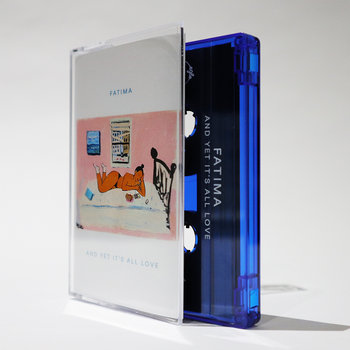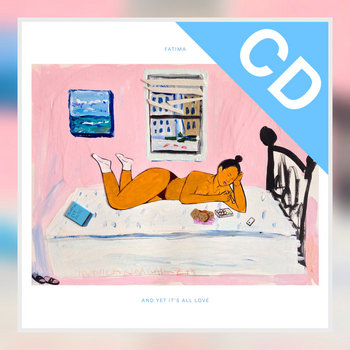 .
00:10 / 00:58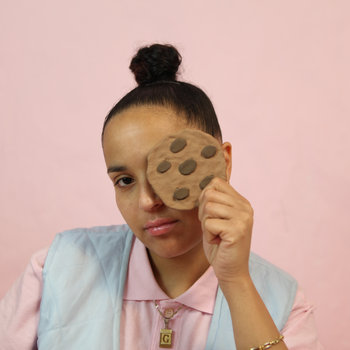 Merch for this release:
Cassette, Compact Disc (CD), 2 x Vinyl LP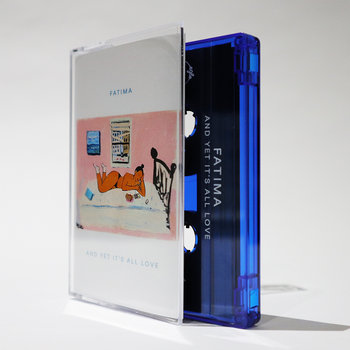 I was looking for an album to escape into this week and Fatima's 2018 sophomore album provided exactly what I needed. The UK soul singer released And Yet It's All Love four years after her debut and it has grand, ambitious production that pairs swimmingly with her silvery voice. The smooth and melancholy "Dang" is a musical rollercoaster that starts off slow before switching up its tempo near the end of the track. "Things you do for love when lightning strikes. Not again we go over the same things every night," she sings. My favorite is the full-bodied "Somebody Else" which is carried by prevalent horns and strong percussion. The album closes with the titular track, an emotional and vulnerable song that showcases Fatima's powerful vocal range. And Yet It's All Love is a standout album that's worth a revisit.
.
00:10 / 00:58
Tim Hicks, a rapper and producer from Washington, D.C. who records under the name Let The Dirt Say Amen, says he wants the best for the city and its suburbs. "I believe in the Metro area," he told me early last year, discussing his album Bullets. "I wanted it to be from the perspective of a man inside the diamond looking out." Hicks maintains his stance as a devoted D.C. native on God Hates Gucci, a soul-sampling album of mountainous drums and scathing rhymes that chide mumble rap while uplifting the region and its cultural landmarks. Art Monk, Rasheed Wallace and Marion Barry are just a few of the local luminaries name-checked on Gucci, and with features from stalwarts like yU, Sean Born, Kaimbr and Joe.D, it also brings forth the lyrical dexterity of 2010s D.C. area rap. In that way, Gucci plays like an extension of Bullets. But where that album called for a return to the past, Hicks sounds grounded in the present here: The city he once knew is gone, but he's gonna rhyme as if U Street open mics are still a thing. Gucci isn't only about his hometown, though. "Just Say Dope" is a conceptual track about the wide-ranging effects of crack cocaine, and "Scavenger Blunts" is an introspective cut full of disparate thoughts (his rejection of fame and the "bling era" are two topics that arise). Overall, God Hates Gucci is meant to wake up rappers of his generation and beyond. Stop bullshitting and make music with heart.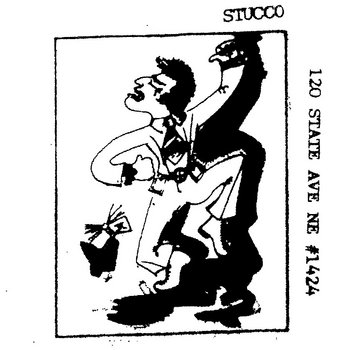 .
00:10 / 00:58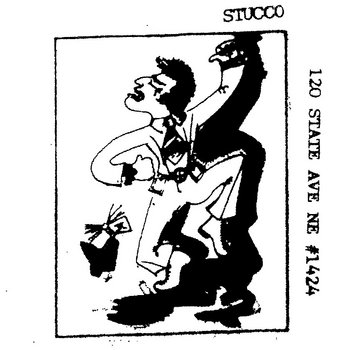 Merch for this release:
Cassette
I loved Straw Man Army's Age of Exile, a powerful meld of post-punk and peace-punk, so I was super stoked to see the NYC duo had a new record out recently on Stucco Tapes. Her Majesty's Ship is supposedly the soundtrack to a (fictional) experimental film of the same name about Darwin's early travels that reckons with colonialism and empire, and was supposedly "suppressed by the studio and riddled with production issues." (The cassette version includes storyboards and film criticism!) Straw Man Army are so adept at building evocative instrumental pieces that it entirely hangs together, both an ode to '70s film soundtracks and an imaginative dream world unto itself. Samples of lapping waves, clanging ship's bells, and creeling birds meld perfectly with undulating percussion and synths that drone, whisper, spit, hum like bees, and oscillate like radio signals searching for a transmitter. It's a bit ominous, a bit hopeful, and a bit mournful, and so mindful of its source material, both historical and musical. It sounds nothing like Age of Exile, but is very much still situated in the group's stated intent as a purposeful decolonial political project. I am now a certified Straw Man Army stan, in the parlance of our times. A Strawhead? A Scarecrow? Whatever our fandom name is, I'm just as intent on evangelizing for others to join me on this voyage as the most passionate teen.
.
00:10 / 00:58
A favorite pastime of R.E.M. obsessives like myself is considering the group's legacy, now a full decade on from their breakup. Surveying the current alt-rock landscape, you'd be hard-pressed to detect the Athens superheroes' DNA—from any of their three eras—in many newer acts. (Oh, you didn't know there were three distinct eras of R.E.M.? Allow me to corner you at a bar sometime and tell you all about it.) Which makes compilations like A Carnival of Sorts a welcome gift—a chance to hear a crop of young bands trying their hand at the Buck/Berry/Mills/Stipe catalog. At a whopping 40 tracks spanning the group's entire catalog,  it's inevitable that there would be a few duds; but let's slide past those and focus on the high points, one of which is the take on "Near Wild Heaven" from Melbourne group Quivers, taking an original I'd always found a bit anodyne and transforming it into a wonderfully longing piece of indie pop. Body in the Thames turns "So. Central Rain" into a bouncing bit of synthpop that recalls early Magnetic Fields, and I, Doris amusingly update the lyrics to "It's the End of the World As We Know It" to reflect the shitshow that was 2020. (Aderyn provide a more faithful version a few tracks later that's just as good.) But my personal high point is Celestial North's stunning take on "Nightswimming." The piano ballad is so beloved and so iconic in the group's catalog it would be easy to fuck it up. Instead, the group breathe beautiful new life into it, making it a lush dreampop ballad while retaining all the gentle emotion of the original. The compilation, produced by the Cardiff 'zine God is in the TV, is a benefit for organization Help Musicians, which provides financial support for musicians. That, too, is a reflection of the R.E.M. ethos, where art was always closely tied to real-world action.
.
00:10 / 00:58
One of the largest obstacles in conquering climate change—or any global crisis, really—is convincing folks to care about people they've never met. Obviously, there's a universal consensus among humanity that we're in a pretty shitty place right now; it's kinda tough to ignore, what with the pandemic's relentless march, the extreme weather worldwide, the political instabilities at home and abroad, the threat to basic human rights, and so on. But the endless onslaught of depressing headlines is psychologically proven to make us feel powerless and emotionally num; doom-scrolling inevitably leads to dejection, and eventually, desensitization. Often, it takes an image to shake us out of that stupor and re-commit ourselves to action. For me, that image this photograph taken by Konstantinos Tsakalidis during the wildfires in Evia, Greece earlier this month, which shows an elderly Greek woman reacting to her village's destruction—eyes closed with her hand on her chest and her mouth agape; a silent lament from hell on earth, frozen in perpetuity. The only thing more painful than the image itself is the realization that such disasters will become commonplace if we don't get our act together.
We may not be able to solve these existential problems on our own, but we can still look out for each other. Which brings me to this awesome new compilation to benefit the Hellenic Red Cross Organization. Urgent Support For The Fire​-​Stricken Areas In Greece brings together 50 bands from all over the world, mostly across the rock spectrum: everything from hard rock and goth metal to experimental and post-punk. 56 tracks for 3 euros is a great deal, especially given the glut of new bands to explore; more importantly, you'll be providing direct aid to those who have lost their homes and livelihood. The Urgent Support Greece project will only be active through the end of the month, so be sure to snag the compilation before then. Every purchase counts.