SEVEN ESSENTIAL RELEASES
Essential Releases, August 19, 2022
By Bandcamp Daily Staff · August 19, 2022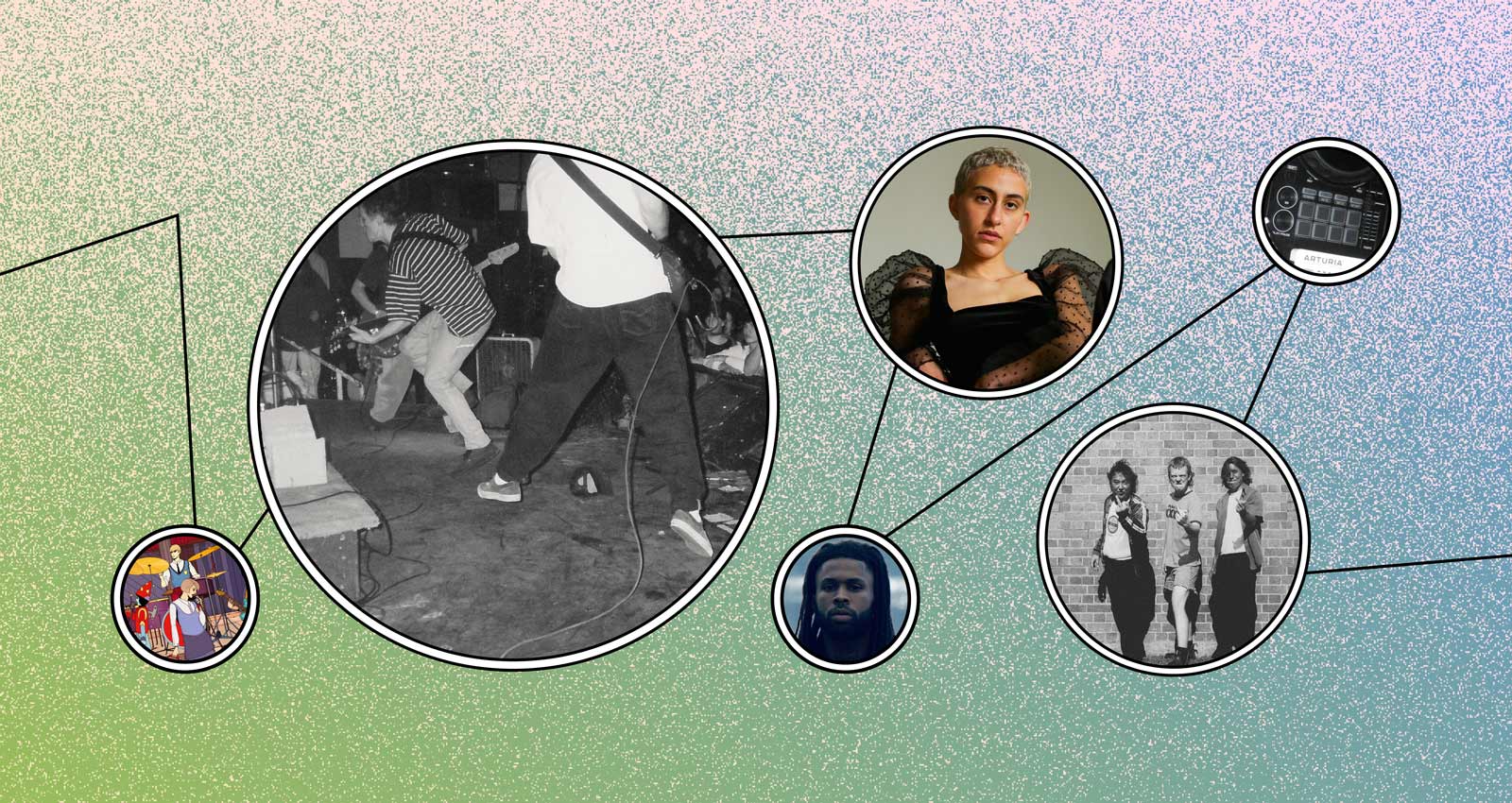 Welcome to Essential Releases, our weekly roundup of the albums that we can't stop playing, and that we think you need to hear.
Merch for this release:
Compact Disc (CD)
This short and sweet EP from the London-based US-born indie pop singer is a deft exploration of grief and transition. Written over the course of Ileiwat's 27th year, the aptly titled album explores the aftermath of lost friendships, changes, and starting anew. The opener "Pity Party" is a catchy tune with a deceptively upbeat melody despite its subject. 'It's your pity party/You're doing again," sings Ileiwat. The more mellow "Centrum" deals with nostalgia and loss. "I hold on to things that have meaning to me," sings Ileiwat. The project ends with the title track which touches on aging and the loss inherent with moving into a new phase of life. Twenty-Seven is a musical snapshot of Ileiwat's turbulent late-20s, but its themes reverberate beyond that.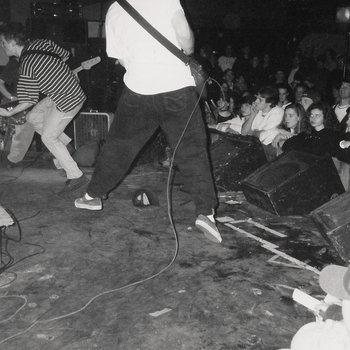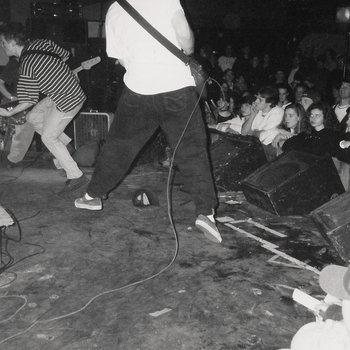 Merch for this release:
Compact Disc (CD), Cassette, Vinyl LP
Like many punks of my generation, my introduction to Morgantown, WV's Lincoln was through their 1993 split with similarly excellent DC post-hardcore band Hoover. Lincoln were only around for a couple of years (some members would end up reforming as Enderhall, a couple of years later, and bassist Johanna Claasen would go on to be in The Most Secret Method). Their brief discography, collected here with new, sharp mixes by J. Robbins, stands the test of time. Lincoln were able to keenly strike that balance between precision and urgency, experimentation and raw emotion, which was the hallmark of the post-Revolution Summer sound. And also, they were heavy, which I think is something that often gets lost in the sauce of debating the post-hardcore/emo line; the last two tracks here, "Stop Means Stop" and "Seed," the latter half of the Union 7-inch, demonstrate that effortlessly and serve as perfect closers to this collection. A more-than-worthy reissue from Temporary Residence, a label which—while best known for more abstract and experimental releases—has its roots firmly planted in the various outgrowths of punk and hardcore (and which, it should not be forgotten, also did the Moss Icon discography).
Merch for this release:
7" Vinyl
A true gem from deep within the labyrinthian Elefant Records back catalog nestled under the Spanish label's New Adventures in Pop collection, Secret Secret is a one-off 7-inch single from a studio-only group featuring members of early 2000s Swedish twee pop groups Free Loan Investments, The Garlands, and The Happy Birthdays; but this is no wan and shambly guitar band, and what's on offer here could hardly be called punk at all, though there is a charming scratchiness to proceedings. Pushy Parents take full advantage of never having to replicate their songs live by packing them out with intensely detailed baroque pop ambiance, splitting the difference between Talulah Gosh and ABBA, with maybe a bit of Lush thrown in there for good measure (and Nancy Sinatra! All the girls!) Fitting for the go-big-or-go-home approach, the tunes themselves are torchy, dramatic, and sad, from the title track's discarded lover's lament to the final, synth-tinged kiss-off. Perfect, perfect, perfect!
The seventeen-year-old artist has a prolific work ethic. This self-titled project is their second full-length album and one of many projects they have released under various monikers over the last two years. Moving away from their hyper-pop sound, Quinn is decidedly more experimental. Completely written and produced by Quinn, the tracks on this project are not easily categorized and run the gamut from the bass-heavy "i see you" to the blink-and-you-miss-it found audio of "cuantos anos tienes". "Please don't waste my time here" opens with a cacophony of violin strings before transitioning into a funky soul and the penultimate track "i've heard that song before" is a woozy and addictive tune. "All you can really do is know yourself," says Quinn on "warm on fuzzy" and it's clear on Quinn that they are staying true to themselves.
Merch for this release:
Cassette
The cover art for Oil on Canvas, the great new record from Seattle rapper AJ Suede, borrows the aesthetics of black metal, but the album's contents are anything but. Warm, relaxed, and welcoming, the album is a showcase not only for Suede's conversational rhyme style, but also for his skill behind the boards. Suede produced everything here, and tracks like "Eye of Horus," with its eerie, snaking keyboard lead, and "Watchers," which is built on a stumbling piano line, show a real skill for crafting distinctly B-Movie environs. Suede's been on a roll lately. His equally great April collaboration with Small Professor Hundred Year Darkness drops on vinyl via Chong Wizard today, and in recent years he's scored collabs with other buzzy underground names, like Camoflauge Monk and The Historian, as well. This is no accident: Suede's bars radiate the kind of calm assurance and self-confidence that make people take notice—the belief that if you simply stay focused and do good work, you don't need to bludgeon your potential audience with stunt-y, look-at-me flashiness. You can hear this quality in Darkness as well, but there's something about the ease with which Suede's voice nestles into his own beats on Canvas that puts this one over the top for me. The limited edition cassettes are long gone (I got the last one. U mad?); smash that "Follow" button now so you don't miss Suede's next drop. Based on recent history, it will be worth it.
Merch for this release:
Vinyl LP, Compact Disc (CD), Cassette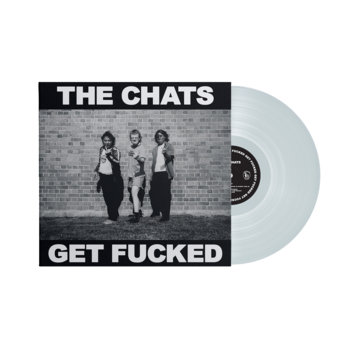 Manufactured underdog stories, corporate memes, major labels gaming algorithms as a primary business strategy: when it comes to the current state of the viral internet, particularly as it pertains to music, it's pretty safe to assume that the (TikTok) house always wins. Every so often, though, a band comes along and runs off with the jackpot without even playing the game in the first place, which is exactly what Australian street punks The Chats did with 2017's music video for "Smoko," a highlight off their second EP Get This In Ya. There's nothing fancy about the three-minute performance clip; recorded on a $5 budget, it shows the band "playing" in front of a construction site (I use air quotes here because the guitar and bass are unplugged and the drummer is missing several cymbals), eating hotdogs, and generally just picking around. The clip has since been viewed over 16 million times. As for what The Chats did with that viral fame, and the resultant influx of new fans, the all-caps title of their new record speaks for itself; these miscreants seek neither approval nor recognition, just ice-cold beer and scorching-hot riffs, and everyone else can, well, GET FUCKED. Whether they're taking us on a drinking tour of Brisbane over chugging, Ramones-y power chords ("'I've Been Drunk In Every Pub In Brisbane") or mocking the hyper-masculine racism plaguing surfer culture in Australia ("Emperor of the Beach"), The Chats never fail to entertain, and they do it all without the slightest hint of pretense or foresight. Like the "Smoko" clip, Get Fucked is just, well, punk; no more, no less. That just makes it all the more brilliant.
-Zoe Camp