SEVEN ESSENTIAL RELEASES
Essential Releases: Jangle Pop, Nairobi Experimental, Hardcore Punk and More
By Bandcamp Daily Staff · August 14, 2020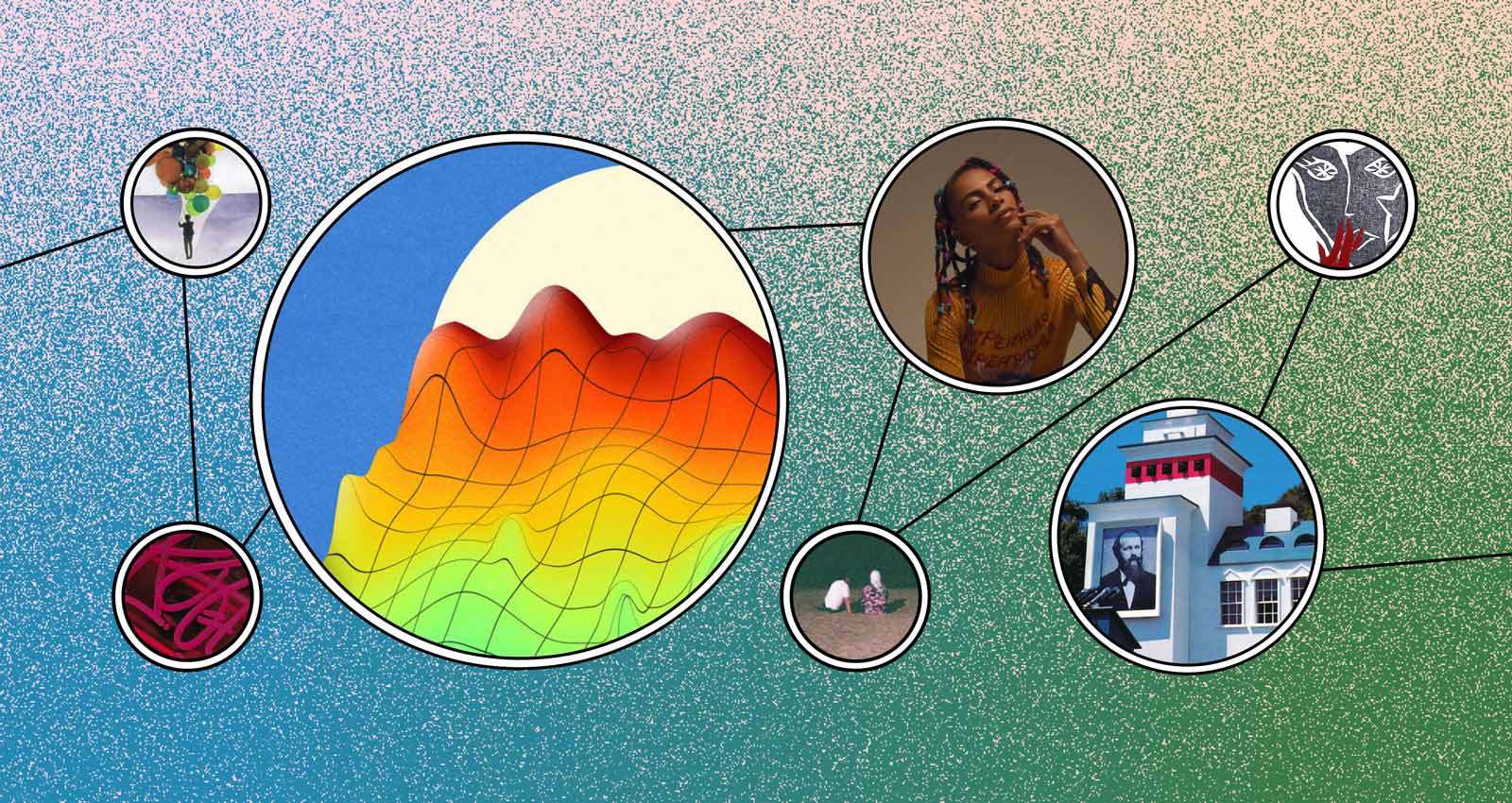 Welcome to Essential Releases, our weekly roundup of the best music on Bandcamp. This column began as a way to recommend crucial new albums. However, until further notice, we'll be using it to spotlight the records that are resonating with us right now, regardless of when they were released.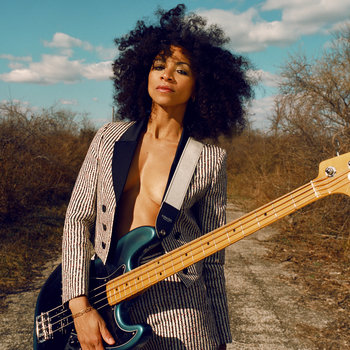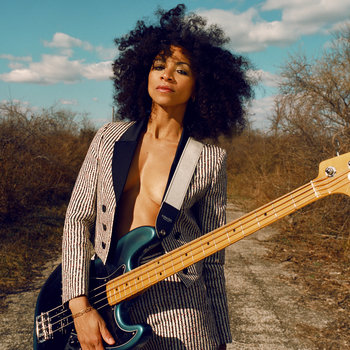 Adeline's latest album, INTÉRIMES, is full of sensual, slow-burning soul. The title of the French-Caribbean singer's album is a portmanteau of the French words "intérim" and "rime" that roughly translates to "In the meantime/In between the rhymes." Each song is a snapshot of Adeline's moods at various times of the day. The opener, "Stay Up," is an upbeat '70s throwback where Adeline sings, "Oh baby, I don't want to go to sleep tonight," and on "Twilight," the mood shifts to be more reflective, with Adeline admitting, "I don't want to make the same mistakes," over gentle and steady percussion. Adeline originally planned to release this album in June, but pushed it back in light of Black Live Matters uprisings around the world. On "Planet Caravan," she sings, "As we travel we travel through the sky, light up the night." Adeline's vintage-influence R&B serves as a good balm for the times.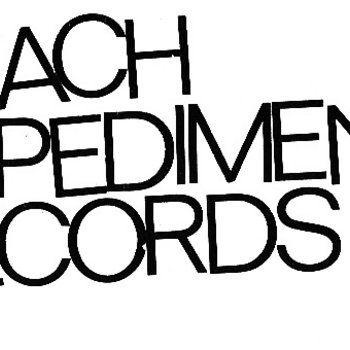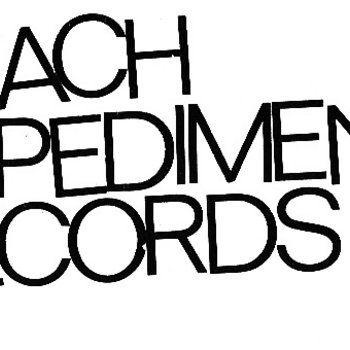 Merch for this release:
Vinyl LP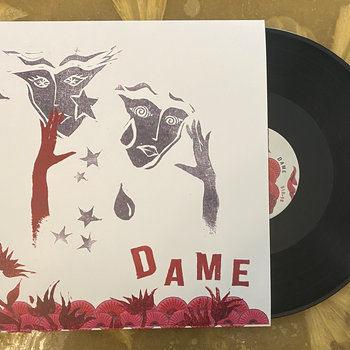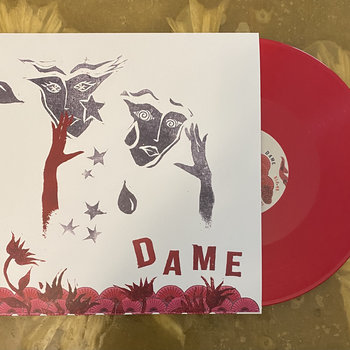 Boston's Dame make dark post-punk that sits at a nexus of personal delight for me, which longtime readers of this column, or anyone generally familiar with my taste, will recognize. I listen to and love music outside my longtime wheelhouse often, and I write about it here too, but sometimes the call of a particular sound is too much to ignore. This latest EP has all the elements I love so much—a driving hardcore-influenced rhythm section (particularly punchy on opener "Ersatz"), spiraling chorus-heavy guitar lines in harmony with gauzy synths, sharp and witchy vocals. A rework of 2015 Charm School demo standout "Bubble Baby" sounds shot through with reinvigorated energy, new tracks like "Vacancy" add a splash of mid-'80s Cherry Red-style indie pop to the mix, and speedy closer "Parlor Games" is that rarest of shades, goth you can genuinely start a circle pit to. Dame rip. That is all.
Merch for this release:
Vinyl LP, Compact Disc (CD)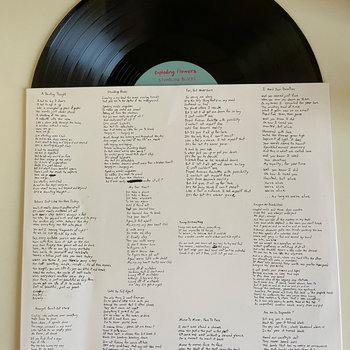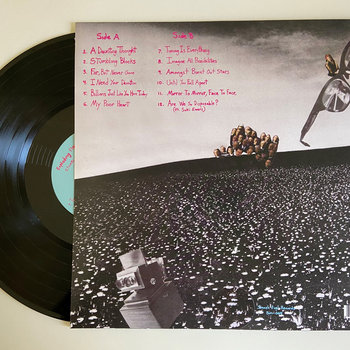 Dearest music lovers, let us never allow the doofuses who have, in recent years, blessed us with such genius opinions as "the Beatles are actually bad" to ever discover the existence of the Byrds, a band that might just be even more foundational to guitar pop than their own inspiration (the Beatles). Starting with the chiming riff on Gene Clark's "Feel A Whole Lot Better" in 1965, the Byrds' 12-stringed legacy stretches all the way up through British Power Pop in the '70s to the American Paisley Underground and New Zealand's hallowed Flying Nun in the '80s, through every subsequent strain of indie pop, from Sarah Records to Slumberland. From this hallowed bloodline now springs Stumbling Blocks, the blissful new full-length from Exploding Flowers, a quartet that features L.A. scene vets who've done time in Alice Bag's band, Future Shoxxx, Sex Stains, and Cody Chesnutt, among other acts. With its finely honed approach to simple, yet heartfelt material tinged with the right amount of melancholy and reverence for its forebears without veering into imitation, Stumbling Blocks is a colorful and kind-spirited amalgamation that will press all the right buttons for a certain type of pop fan starved for some old-fashioned jangling guitars, handclaps, and sparkling melodies in these days of glitchy suspended animation experienced mainly via computer screen. Suki Ewers of Mazzy Star and Opal provides guest vocals on closing track "Are We So Disposable?" connecting the dots and sealing the deal.
Merch for this release:
Cassette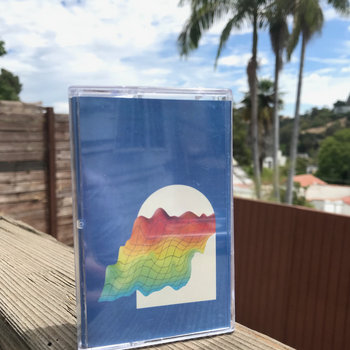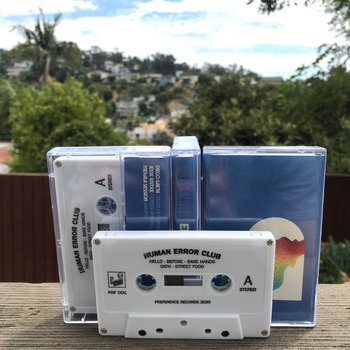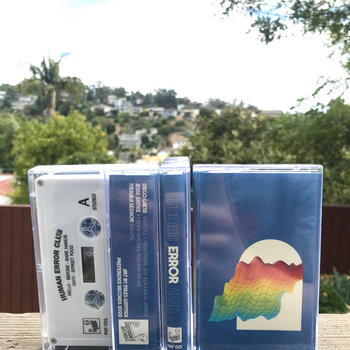 Human Error Club formed just over a year ago, but they're hardly new to the game. The trio (keyboardists Jesse Justice and Diego Gaeta, plus drummer Mekala Session) share long-standing ties to the LA experimental jazz scene across several verticals. Justice is a seasoned producer and engineer who runs a local label, Preference Records; Gaeta is a Rhodes master who, when not collaborating with the likes of Carlos Niño, Zeroh, and others, releases ambient electronic music (both under his name and as Club Diego); drummer Mekala Session grew up studying spiritual jazz under Horace Tapscott and Billy Higgins, and was recently tapped to lead Tapscott's famous Pan Afrikan's People Arkestra. These eight songs, performed and recorded over 24 hours last July, channel the three's collective strengths into an improvised project packing the dynamic intensity and percussive weight expected from band twice their size, working with twice the budget. Justice and Gaeta treat the keyboard not only into a jazz power player, but a convincing avatar the for the bass itself; their funky, fingerpicked melodies sound practically indistinguishable from the real thing, perfectly calibrated to match Session's energy behind the kit. In improvised music, tautology and instinct go hand in hand— and Human Error Club's grasp of the "form," if you can call it that, commands respect.
Merch for this release:
2 x Vinyl LP, Compact Disc (CD)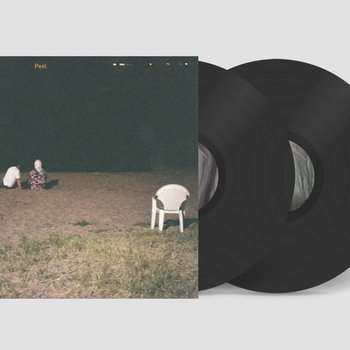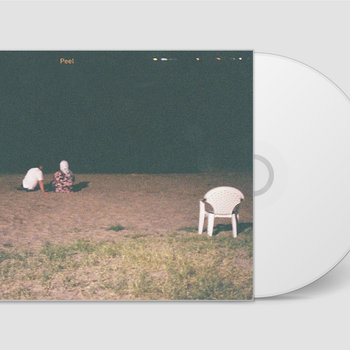 Peel, the excellent new album from Nairobi sound artist KMRU, comprises slow-rising field compositions meant to simmer in the background. It sets a meditative mood, and through looping electronics and a relaxed pace, Peel slows your pulse and drops anchor in your spirit. It's not about standout songs; between its sprawling bookends, "Why Are You Here" and "Insubstantial," the music works as a continuous listen when you allow the ambient drone to fully occupy your listening space. Peel is somewhat darker than odra, a sun-kissed EP with chirping birds and bright, darting synths. This one's set in the dead of night, when nothing's moving but the sun inching closer to dawn. Play Peel on repeat, and don't move when you do. 
Artist Submission
Merch for this release:
Cassette, Poster/Print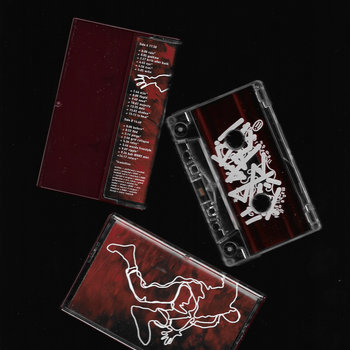 Lately we've found ourselves searching for music that captures the tension and stillness that have defined these last few months at home. machell andre's rapspell has been our personal favorite. In a collage of intimate scenes bound by textures, machell andre and BNNY's rapspell is both disarming and unnerving. The production is sparse yet still very stirring. Pared down to their most essential elements, each beat allows Dre the space to be candid, sometimes woeful, evocative and powerful all at once. In all, machell andre's subversive storytelling provides us a much needed escape from these super weird times.