SEVEN ESSENTIAL RELEASES
Essential Releases: Hard Rock, Chicago Funk, Indie Pop and More
By Bandcamp Daily Staff · April 09, 2021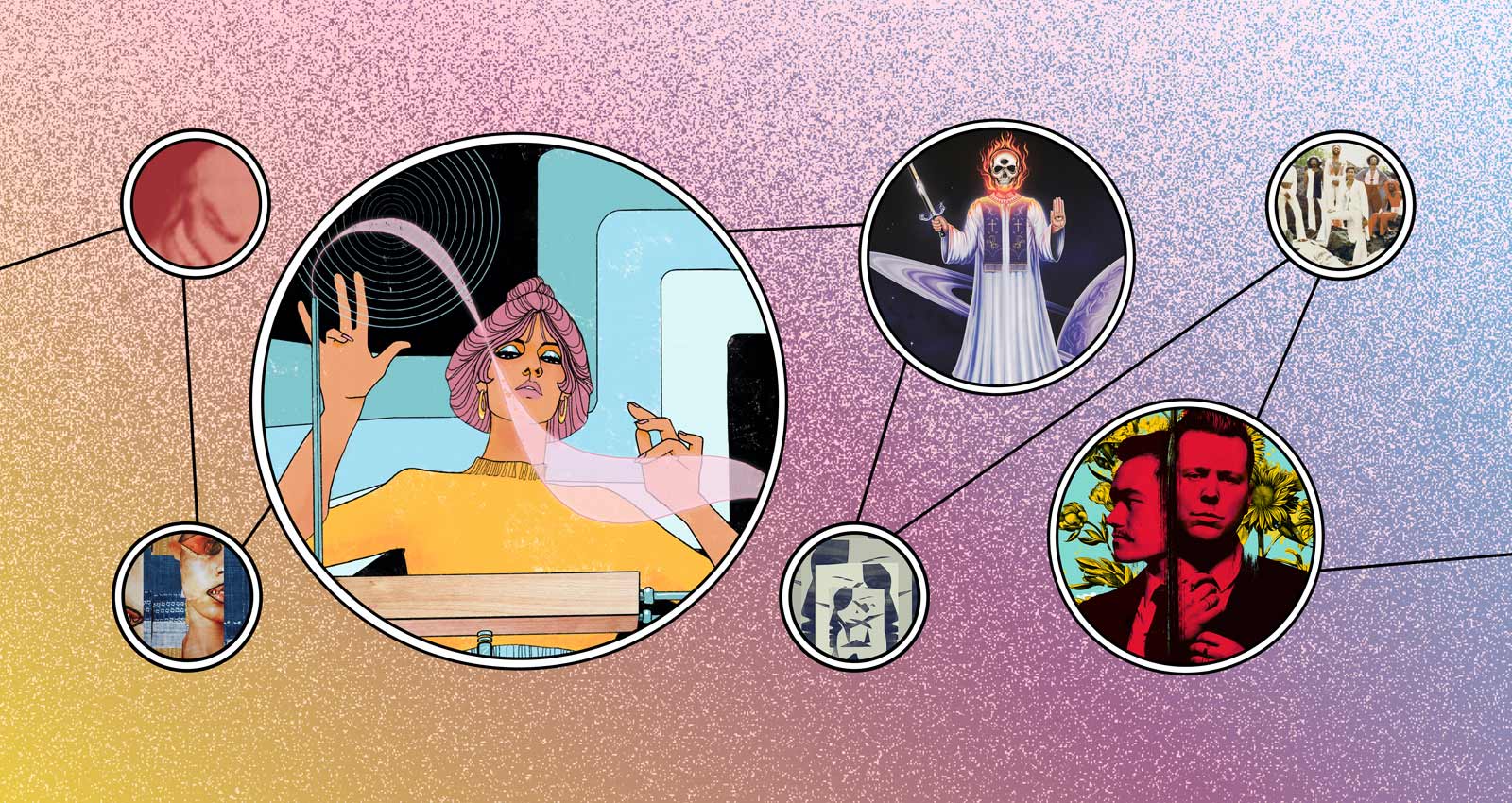 Welcome to Essential Releases, our weekly roundup of the albums that we can't stop playing, and that we think you need to hear.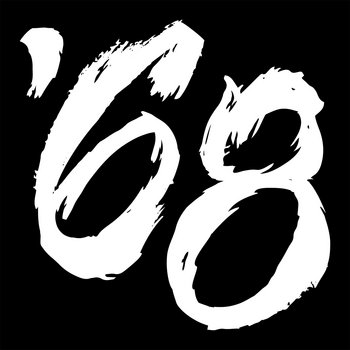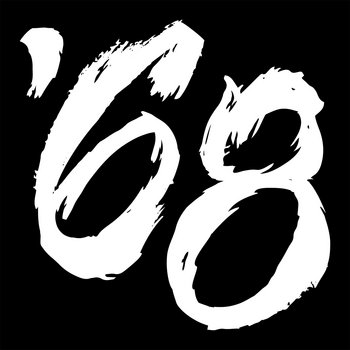 Merch for this release:
Cassette, Vinyl LP, Compact Disc (CD)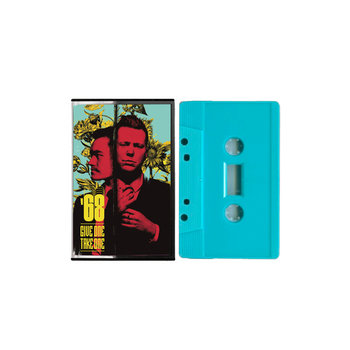 The Atlanta-based duo of former Chariot frontman Josh Scogin and drummer Nikko Yamada, '68, make big, stupid rock albums. Their latest, Give One Take One, might just be the dumbest. I mean that not as a diss, but rather a distinction of honor, a testament to their honesty as performers: the unkempt swagger, dynamic outbursts, and venomous riffs fueling these songs embody everything I miss about live shows, namely the fun and the danger. Scogin promises us the good stuff in the opening moments of lead single "Bad Bite," beckoning from the space between a bluesy lick and a thick layer of handclaps: "I've got a back pocket full of riffs / If you stick around I'll let you see them all." He and Yamada certainly hold their end of the bargain with barn-burners like "Bad Bite," "Nickels and Diamonds," and "Life and Debt," which—true to the man's word—are Chicken Soup for the Guitar Hero fan's soul. Robust production from Nick Raskulinecz (Foo Fighters, Rush, Alice In Chains) lends the din just enough studio polish to make it all go down easy, as any good big dumb rock album should. Give One Take One is a fucking blast: no more, no less, and all the better for it.
Merch for this release:
Cassette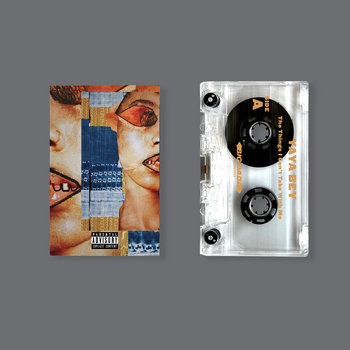 Yaya Bey's voice is svelte. Born Hadaiyah, Bey is a multi-disciplinary artist with a background in poetry and film—she wrapped up a residency at Brooklyn's MoCADA museum in 2019. The Brooklyn singer has followed up her dynamic Madison Tapes with The Things I Can't Take With Me. The latest album picks up where the Madison Tapes left off with equally jazzy, alt-soul melodies and concise lyrics. "When I get out of this hole you dug for me" she sings on "september 13th" which sounds like both a promise and a warning. My favorites are the slow burning and sexy "you up?" and the anthemic "fxck it then" which wraps Bey's straight-up-no-chaser lyrics in delicate jazz horns. Who amongst us hasn't had to let someone know we are not to be trifled with? What Bey does best on The Things I Can't Take With Me is reintroduce herself to fans and new listeners alike.
Merch for this release:
Vinyl LP, Compact Disc (CD)
Music Is The Message is the third, and final, album Sons of Slum would record before disbanding in 1978 after a decade-plus run. Having previously recorded two other unreleased albums for Stax and Capitol Records, and even having turned down a signing offer from Curtis Mayfield, the Chicago funk outfit had the stuff, just not the timing. The nine-piece started out playing backing band to such R&B acts as The Emotions, Syl Johnson, Al Green, and Isaac Hayes, which lends itself to the tight rhythm section on display throughout the album and to soul-inflected cuts like "Funky Music Part One." In Chicago, the group began fomenting their high energy, heavy funk sound alongside Earth, Wind, & Fire and Baby Huey and The Babysitters, employing horn-forward brass arrangements (check the intro to "Spirit"), latin percussive grooves ("Running"), psychedelic guitar ("Music Is The Message"), and righteous flute solos ("Breakout"). Once known as the baddest live act in Chicago in the early '70s, the local legends were long overdue for a release that shows the full range of their exciting sound, and Music Is The Message delivers.
Merch for this release:
Vinyl LP, Compact Disc (CD)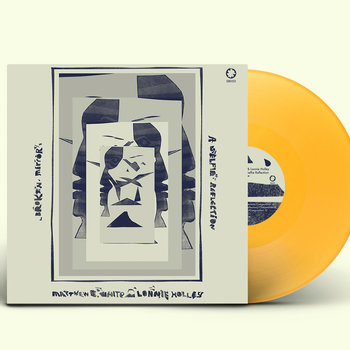 I didn't know what to expect from Broken Mirror: A Selfie Reflection. Producer Matthew E. White is a musical polymath whose orchestral soul, rock and avant-garde jazz span several solo and group projects. Lonnie Holley is an experimental singer whose work takes on a bluesy texture. Conversely, Broken Mirror is psychedelic funk with swirling beats and observational lyrics that lend the LP its immersiveness. Between White's booming arrangements and Holley's wandering cadence, which occasionally gets lost in the mix, the sound can take some getting used to. But there's something quite alluring about it, like Holley is trying to find his way through a maze. And even when he chastises Instagram selfies, it doesn't feel like he's wagging the finger; he's trying to understand the compulsion. On "I'm Not Tripping," he teeters between digital obsession and real-world commitments. When coupled with the backing track, which sounds like bubbles rising and popping at the surface, you'd think Holley is falling down a rabbit hole of likes, clicks and doom-scrolling. Musically, "I Cried Space Dust" reminds me of Miles Davis's On The Corner: the drums hit with the same machine-like precision; wah-wah guitars arise in the left channel. True to the song's title, the arrangement simulates what drifting through space could entail—if you're in a drop-top lowrider with the radio on blast. Broken Mirror is one of the most confounding and outright fun projects I've heard this year. Don't listen with preconceived notions; let it take you to unforeseen places.
For those who love indie pop, the appearance of Enchanté Records on Bandcamp is a cause for celebration. Founded in 1994 by Gail O'Hara of the fabled Chickfactor zine, the label only existed for a few years and even fewer releases before going dormant in the early '00s. Happily, all of the original Enchanté records are now available for your digital listening pleasure, including the 2002 compilation All's Fair in Love and Chickfactor. Put out to coincide with the zine's 10th anniversary, this "Chickfactor mixtape" is a rather star-studded affair, with 21 tracks that are exemplary of indie pop in its middle period. Tender tunes from the comparatively "famous" Magnetic Fields, Low, Aislers Set, and Marine Research (Amelia Fletcher's post-Heavenly group) hold up brilliantly, but so do the ones from the less well-known among the bunch, like the Foxgloves. Featuring the original liner notes by Stevie Jackson of Belle & Sebastian, whose song "Chickfactor" is indeed named after the zine, All's Fair in Love and Chickfactor is a great introduction to indie pop for those unfamiliar with the genre and a lovely walk down memory lane for everyone who was there the first time around. Bonus: Gail says there will be new releases from Enchanté in the future, so keep an ear out.
Merch for this release:
Cassette, Vinyl LP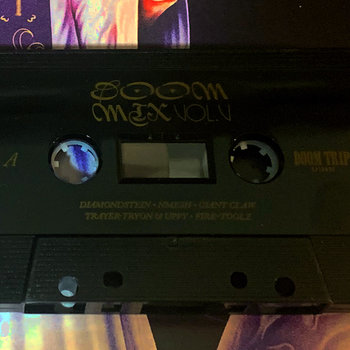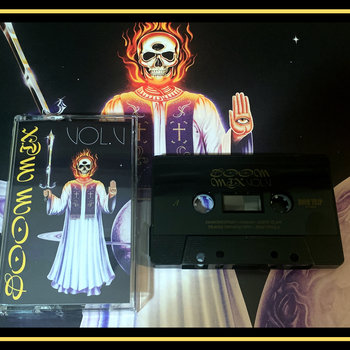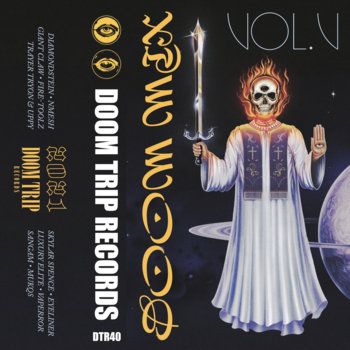 Roughly four years ago this week, the L.A. label Doom Trip released the first installment in their Doom Mix series, profiling artists operating on the fringes of electronic music. New installments followed annually—each one stronger than the last, each one bringing new voices and sounds into the fold. The law of diminishing returns dictates that the bottom has to fall out sooner or later, and yet Doom Mix V, the latest entry in the series and the first to be pressed to vinyl, continues the winning streak, topping everything that has come before it. The tracklisting reads like a who's who of the experimental electronic underground: Fire-Toolz, Giant Claw, Luxury Elite, Mukqs, and Skylar Spence (fka Saint Pepsi) are just a few of the names on the roster, and their work—alongside Doom Mix vets like Diamondstein and Sangam—make Doom Mix V the brightest, fizziest, and most palpably joyful collection in the label's discography. Diamondstein sets the tone with a surprising about-face from the starkness of his previous work: "Heaven in Two Parts" is a giddy delight, with rippling, multicolor keys and a rambunctious rhythm track. "Gummy Scrub," from Giant Claw, is a wild act of recontextualization, slicing vocal tracks from across pop music into unidentifiable ribbons and weaving them throughout a dazzling array of electronics. Luxury Elite's "Psychology of Desire" is a blissfully rubbery '80s electrofunk jammer, Fire-Toolz channels the sound of late '80s industrial on the screamer "More Spirit Spit Please," and Spence's "Kratos in Love" is a jubilant disco workout. Every second of Doom Mix V is a spirit-lifter, a straight shot of happiness that gives and gives and gives.
Merch for this release:
2 x Vinyl LP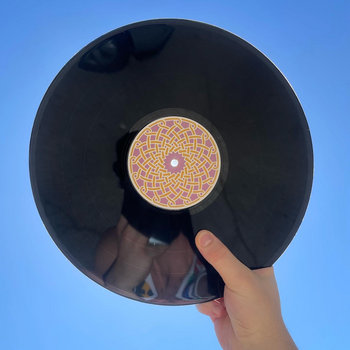 A gorgeous cross-genre compilation released earlier this year, YERAZ—put together by Club Chai's Lara Sarkissian and Critique's Zachary Asdourian to benefit the nonprofit Kooyrigs in the wake of the Nagorno-Karabakh conflict—features Armenian artists from across the diaspora as well as artists still living there. What's striking is the depth and breadth of artists here, and how every track feels special and carefully considered in a way that is, quite honestly, rare for a charity compilation—a testament both to the artists themselves, and to Sarkissian and Asdourian's curatorial ears. The center point is Angel Deradoorian's stunning piece "Three Duduks," composed solely for that titular Armenian woodwind, in which the richness of that instrument and how it expresses the breath is explored in elegant, patient detail. Yerevan DJs are given space to shine—KamaVosian's "Masiv Calling" is a pulsing, urgent track with haunting, gauzy synths that feels very much of the Now, Melineh's "Antsi Anstnem" is a compelling club-ready study of voice and rhythm, Serjo's "Love Delivery" is lush, light disco. LA producer Bei Ru is in fine form on the jazzy, languid "Port Sayid," Sarkissian's "Suspended in Time, By The Sea" spins the traditional folk sound of an Arabic qanun into a dancefloor workout, and Taleen Kali eschews her usual psych-punk sound for a beautifully spare ambient piece to close things out. Sarkissian and Asdourian do their community a great justice not just by raising money, but by presenting such carefully considered work in the setting it deserves.