SEVEN ESSENTIAL RELEASES
Essential Releases: Post Rock, Deep House, Progressive Black Metal and More
By Bandcamp Daily Staff · April 30, 2021
Welcome to Essential Releases, our weekly roundup of the albums that we can't stop playing, and that we think you need to hear.
High concepts, heavy hearts, humongous guitars: Post-rock is all about thinking big. For the catharsis seekers among us, it's a blessing as well as a curse: when every band is going through the sweeping, sublime motions, with the same crushing gravity, acclimation is inevitable. The debut album from BRUIT ≤ rectifies this recurring problem by focusing on flow, rather than sheer force. Drawing upon their backgrounds in neoclassical and pop music, the Toulouse, France quartet channel bleak themes (societal collapse, environmental decay) into vast, haunting soundscapes infused with strings, synths, and samples. Opener "Industry" straddles beauty and darkness, its ghastly keyboard koans wailing out over crisp percussion like a phantom funeral procession, moving slowly and steadily. Another highlight, "Amazing Old Tree," uses an excerpt from a 2011 documentary about the Earth Liberation Front as the foundation for a minimalist stunner that organic yet harsh, almost as if Trent Reznor were attempting Americana. With their wide range of moods and styles, these four songs have hit me harder than any post rock album in recent memory. I'll be listening to them for many months to come.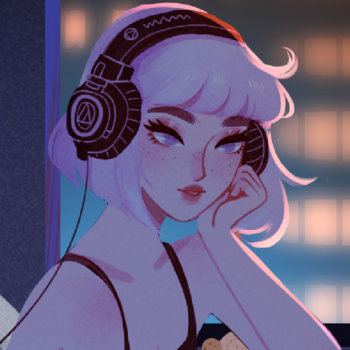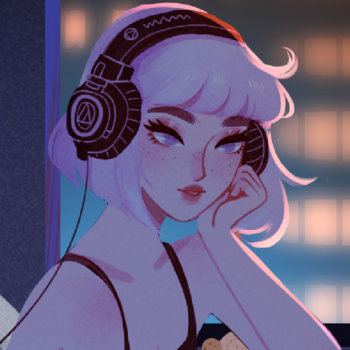 If you've glanced at our Best Beat Tapes column over the past several years, or have any predilection towards "chill beats to study to," you're probably familiar with City Girl. There's a simple reason for that: thanks to their attention to emotional detail, impossibly smooth hooks and pastel anime aesthetics, the L.A. producer stands as one of, if not the, most important chill hop artists working right now, with physical releases typically selling out within minutes. The latest City Girl effort, C-GIRL, deviates from the formula we've come to expect, trading neon-hued instrumental hip hop for sleek, vocal-driven pop. As always, the producer keeps things introspective, sequencing FM synths and bedroom DIY licks so they fall like a whisper, delicate and close to the ear. But it's the rotating cast of vocalists (Tiffi, Kelsey Kuan, Ry, Highvyn, Siopaolo) that really bring out the album's heart—as well as its big-tent potential—on balmy cuts like "PACK IT UP BOY" and "WII DATE," which flirt with soul and R&B against summery backdrops. Mark our words: City Girl won't be in the underground for much longer.
Merch for this release:
Cassette, T-Shirt/Apparel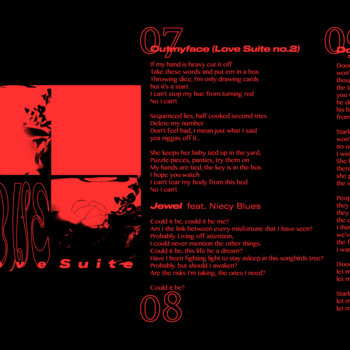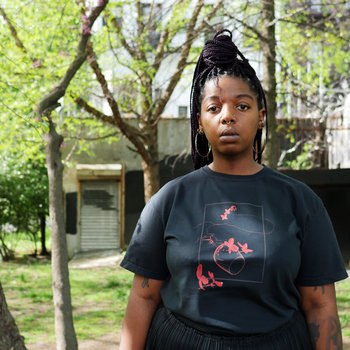 South Carolina's Contour (singer, songwriter, and producer Khari Lucas) links with London-born vocalist Demae on "Song for Me," a soft, soulful song that could easily soundtrack a rainy day spent inside, or backdrop a dimly lit speakeasy. As Lucas begins crooning the song's captivating hook, ("Everybody's tracing pictures of each other/ but no one has really seen the light…") he's joined by Demae's delicate harmony, which lifts the track to another dreamy plane. "Song for Me" is the perfect preview for Lucas' forthcoming Love Suite EP, which is set to drop at some point this year—and notably, given his featured production on maasaai's With the Shifts, which made our February Best Hip-Hop list, it's sure to impress.
Merch for this release:
Vinyl LP, Compact Disc (CD)
In many ways, it feels like the New Orleans singer Dawn Richard has spent the last six years coming back to earth. On her excellent 2015 album Blackheart and its follow-up, Redemption, Richard presented herself as a kind of futuristic alien android, nestling her voice amidst sleek production by dancefloor vanguards like Machinedrum. But on 2019's New Breed, she changed course; she appeared on the cover wearing the kind of headdress common to the Mardi Gras Indians, reclining lazily against the side of a house, one high heel dug firmly into the dirt of her Louisiana home. Her latest album, Second Line continues that approach; its songs—produced by Richard in conjunction with the L.A. producer Ila Orbis—tend toward warm, rich, throbbing, earthy dance music; the bright synth bursts that light up the giddy "Bussifame" recall classic house, the sizzling "Jacuzzi" cross-wires an R&B vocal melody with a skipping dembow beat. In between the tracks, Richard has interspersed bits of an interview with her mother, who explains the cultural significance of second line dancing to New Orleans culture, and also shares family history with her daughter. In a way, Second Line feels like the story of an artist who searched the galaxy for happiness only to find it was right where she left it: at home. Its potent, sweaty, physical songs—along with the spoken narrative Richard threads throughout—are the sound of someone who has found themselves at last.

In 1990, you couldn't go anywhere without hearing "The Humpty Dance," the second single from Digital Underground's debut album, Sex Packets. It was a smash hit and a cultural phenomenon that popularized the group. The song's leading man was Humpty Hump, the outlandish alter ego of rapper Shock G, whose nasal voice, fake rubber nose, black-rimmed glasses and quirky hats endeared him to listeners who maybe didn't know anything about rap music. But that was just the teaser: The album's other songs dabbled in hip-hop, psych-rock, funk, and jazz, confusing listeners who expected an LP of gimmicks and goofball rhymes. Sex Packets was a concept album about G.S.R.A. (Genetic Suppression Relief Antidotes), a make-believe pill that came in a condom-sized package, developed by the federal government so astronauts could have satisfying sexual experiences without compromising their missions. That explains the mesmerizing title track, a cosmic excursion that imagines space travel and feels conceptually aligned with the work of Funkadelic and Bootsy Collins. It wasn't all comedic, though: "The Danger Zone" delved into the crack-cocaine epidemic that was ravaging Black neighborhoods at the time. The track wasn't overly serious—nothing ever was with D.U.—but the band used ridicule to warn listeners of crack's grave danger. Or as Shock G put it: "You walk right through a wall to get a 20, a 40 or an 8 ball." Though D.U. would go on to release other noted work, Sex Packets was the album that best displayed Shock G's unique genius. He died last week at the age of 57. RIP to an undisputed legend.
Merch for this release:
Vinyl LP
K'Alexi Shelby entered the world of Chicago house music at the tender age of 12, spending his evenings dancing at legendary nightclubs the Warehouse and Music Box. He befriended the iconic producers and genre godfathers Frankie Knuckles and Ron Hardy, close mentorships that would lead Shelby to a prolific recording career before he even finished high school.  Essence of a Dream is his first solo studio album. The pulsing rhythm of a Roland drum machine is offset by Shelby's rich baritone and romantic lyrics—the depth of which become more impressive when you realize that they're being sung by a teenage boy.  Shelby realized early on that he had a talent for articulating the complex emotions involved in seduction, and in high school, he had a lucrative side hustle ghostwriting love poems for his friends; Shelby was able to articulate romantic feelings in a way that other boys his age could not. The vocals on this track are a happy accident—the single was initially recorded as an instrumental in a studio under a tight recording timeline.  At the last minute, Shelby pushed the producers to let him attempt a vocal. Because of the time constraints, he only got one take—which was all he needed to deliver some of the smoothest vocals in dance music history, and lyrics based on a teenage love poem.
Merch for this release:
2 x Vinyl LP, Compact Disc (CD), T-Shirt/Apparel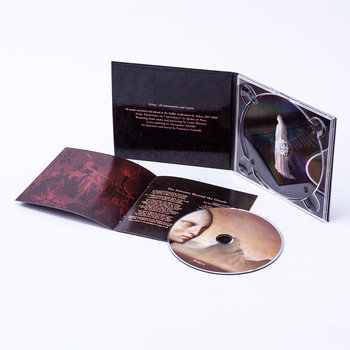 The Greek black metal band Spectral Lore—essentially the project of a man named Ayloss—are part of a new generation of extreme metal outfits whose concerns or not so much infernal as they are metaphysical. The bands, many of whom are signed to the Italian label I Voidhanger (a label which, as far as I can tell, has yet to release a bad record) center their songs around heady topics like ego death and spiritual transcendence, pairing them with music that is as dense and dizzying as it is immediately visceral and exhilarating. On Ετερόφωτος, the first Spectral Lore full-length in seven years, Ayloss whips up a blinding flurry of brutal, prog-informed metal epics that embrace ideas of liberation and transformation. "And so you taught us… to be ignorant of our own ownership of our flesh/ And our power to transform it," Ayloss croaks in "Initiation into the Mystery," backed by a howling tornado of blackened riffs. Like everything on Ετερόφωτος, the song endlessly shape-shifts, moving from full-on assault to a dense thicket of complicated guitar leads, each following its own distinct melodic path. Halfway through the 11-minute "The Sorcerer Above the Clouds," the song downshifts into a thundering lurch, a barrage of tremolo-picked lead lines buzzing above the cavernous riffs like a swarm of angry mosquitos. "Apocalypse" is a clawing death requiem spearheaded by a screaming army of guitars, and the title track is a grand, symphonic scorcher. Ετερόφωτος is the kind of record you get lost in, waiting breathlessly for each seismic shift—knowing that one is coming, but always being stunned by the shape it takes.