SEVEN ESSENTIAL RELEASES
Essential Releases: Afrobeat, Avant-Garde Rap, Ambient Folk and More
By Bandcamp Daily Staff · April 23, 2021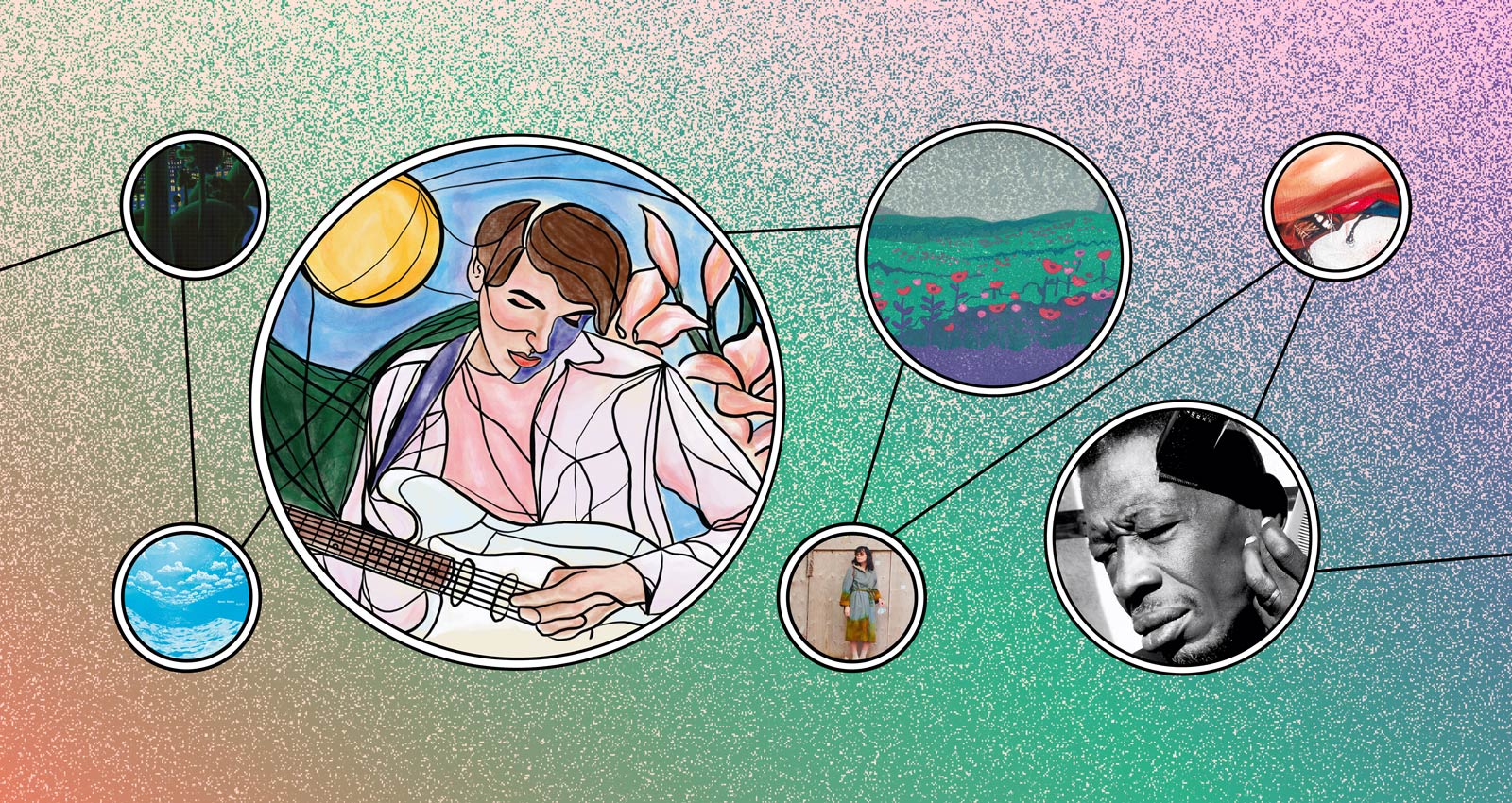 Welcome to Essential Releases, our weekly roundup of the albums that we can't stop playing, and that we think you need to hear.
Merch for this release:
Vinyl LP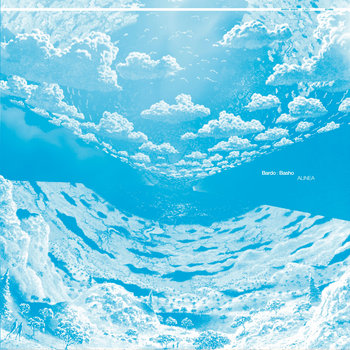 As Bardo:Basho, electronic producer and composer Kristen Thom makes ambient pop that has a sort of sacred, ritual feel to it—swirling synths, beats that almost feel organic, textures both metallic and cavernous, delicate melodic motifs, and Thom's heavenly voice, processed just enough to have an unearthly quality while still retaining its definite humanity. (Fans of Grouper, Dead Can Dance, MJ Guider, and the Pierce With Arrow record I wrote about recently in this column will find much to love.) Her latest album, Alinea, leans ever more heavily into distinct pop territory, especially on more beat- and lyric-focused tracks like "Size" or the spare, stunning closer "Blow Up," where Thom's vocal line is the solid core of the track, but none of it ever loses its sense of spaciousness and specialness. Alinea's Bandcamp page notes that it is meant to be somewhat of a meditation on vulnerability, a non-linear approach to capturing the intimate and personal, and given the sonic palette Thom uses, this certainly carries through. It feels like music to do spellwork to, and if magic—or any spiritual practice—is anything, it is an internal journey, or a connection of the internal to the collective. Just gorgeous work, whether you know or care about preparing a candle or not.
Nick Hakim & Roy Nathanson
Small Things
Merch for this release:
Vinyl LP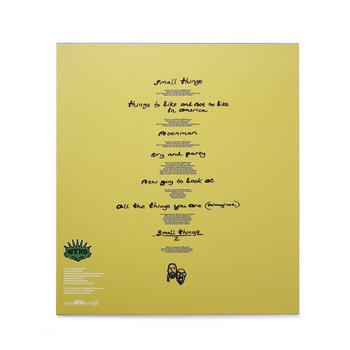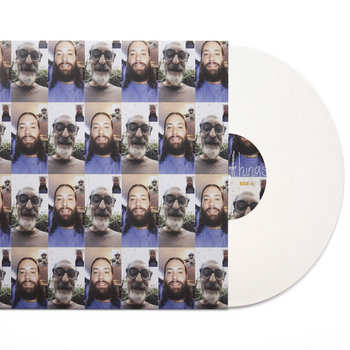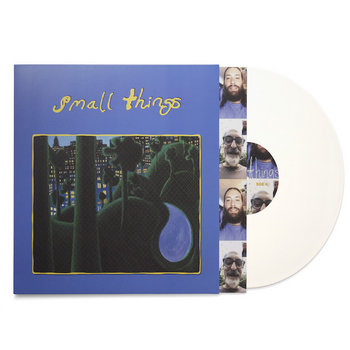 Soul artist Nick Hakim teamed up with jazz saxophonist Roy Nathanson to create Small Things, an album that is bursting with eclectic musical moments. The album was produced by Isaiah Barr of the Onyx Collective which both Hakim and Nathanson regularly collaborate. The merging of their two musical worlds results in a sublime listening experience that starts with the titular opener, "Small Things". An arresting intermittent blaring horn gives way to a dreamy percussive melody with Hakim singing, "I only know some small things." My other favorite is "Moonman" which is guided by leisurely drums and rousing saxophone. The album closes with "Small Things 2" which differs from the original by leaning on strings and drifting out on an elongated synth chord. Small Things is a deliberate and delightful collaboration that gives the listener a beguiling and intimate experience.
Merch for this release:
Vinyl LP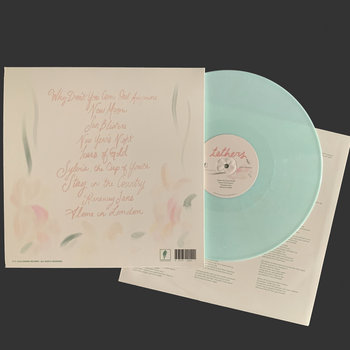 The Natvral is the new solo project from Kip Berman, former frontman of the beloved indiepop outfit The Pains of Being Pure at Heart. But if you press play on this expecting pillowy waves of distortion and tender tales of lost love—well, you've come to the wrong place. On Tethers, Berman puts the C86 compilation back in the cassette rack in favor of big, clawing, scrappy, guitar-driven classic rock—in other words, it's less "Emma's House," more "Maggie's Farm." The one thing that has remained intact across both projects is Berman's seemingly supernatural gift for hooks; every single song on Tethers is built around a giant, radiant chorus that explodes in fireworks on impact. "New Year's Night" is a big, rowdy singalong, the gang voices on the chorus growing in number, building to a final, giddily delirious run-through. "Stay in the Country" is a full-on moody Americana strut that recalls later Tom Petty, and the quiet, finger-picked "New Moon" glows softly, easing its way into a beautifully understated chorus. Lyrically, Berman is sharper than ever; if Pains was an exploration of adolescent fears, The Natvral is about getting older; its songs are full of memories—"The bars we used to close down have all closed down," Berman sings on "Why Don't You Come Out Anymore?"—and every single song feels like it was drawn from specific moment in the past. The events he sings about may be long since over, but Berman relays them in such striking detail you can almost see the woman in London smoking by the window, or the glow of the northern lights. Tethers is a confident, mature work—the product of a life spent making music, with all of the benefits and none of the drawbacks.
Merch for this release:
Vinyl LP, Compact Disc (CD)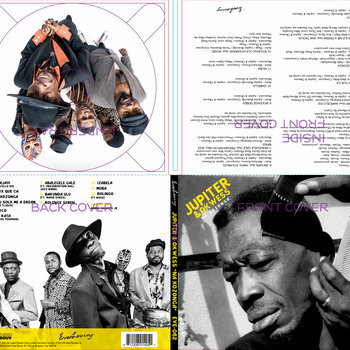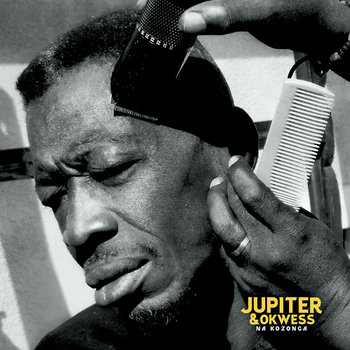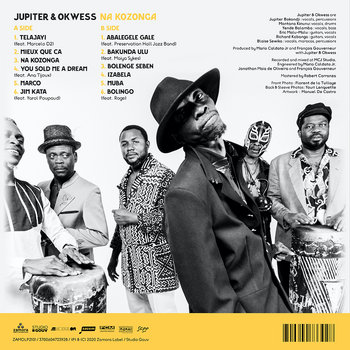 The exploratory ethos of the Democratic of Congo's Jupiter Okwess sees the six-piece honing their kaleidoscopic fusion of Afropop, traditional Congolese rhythms, and rock alongside an international cadre of collaborators on their latest LP, Na Kozonga. Bandleader Jupiter Bokondji's signature sound—dubbed "Bofenia rock" after the dance his grandmother would perform at traditional Mongo healing ceremonies—and deep, robust vocals receive slick production treatment from Beastie Boys producer Mario Caldato Jr. On single "Na Kozonga" (a cover of Boney M's "Gotta Go Home"), Bokondji sings in Lingala, German, and French over a funky bass groove and squirming electric guitar that takes off into a psych freak out, conjuring demonic spirits and languid mermaids in the music video's trippy visuals. Meanwhile, Brazilian rapper MARCELO D2 features on the effervescent "Telejayi," French-Chilean singer Ana Tijoux lends her vocals to the politically-charged "You Sold Me A Dream," and the Preservation Hall Jazz band perform mellow roots music on the stripped-back "Abalegele Gale." While much of the innovation of the first few knockout tracks gives way to a more tried-and-true hybrid style by the second half of the album, there is so much joy taken in the act of creating sound that it's well worth the listen.
Merch for this release:
Cassette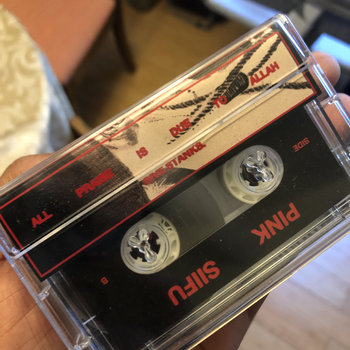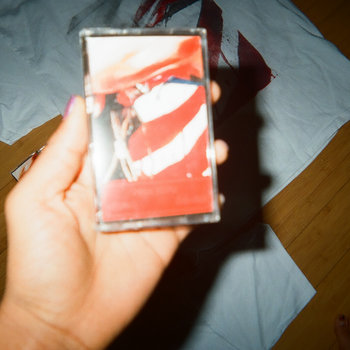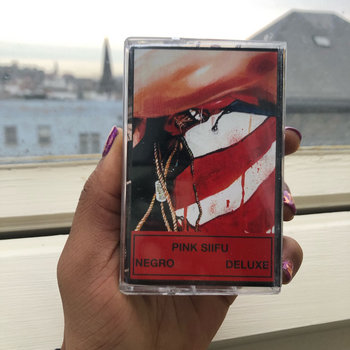 Released last April, Pink Siifu's NEGRO soundtracked a Black community on the verge of revolt. Breonna Taylor and Ahmaud Arbery were recently killed; the murder of George Floyd and subsequent protests unfolded over the next two months. Siifu's album, with all its unfiltered rage, reminded Black listeners that it's O.K. to be angry, and that they shouldn't suppress their fury to make other races feel comfortable. For NEGRO DELUXE, Siifu trades wrath for reflection, using downtempo soul, jazz and punk to assess the state of Black America. Some of the ire is still there: Through turbulent psych rock and free jazz, "BLACKISINFINITE BLACK ALIVE!…" and "G tribute live rehearsal" convey how unsafe it can be for Black people to live in the United States. "FKOFFME," a punk song, ridicules police sympathizers while "fkthapolice," fashioned after J Dilla's 2001 song of a similar name, derides law enforcement over an infectious funk groove. Towards the back end of the album, Siifu lets Civil Rights footage underline his record's main point: that no matter how far we've progressed, we're still fighting the same battles. "Number seven," a voice goes on "Nation Tyme rehearsal live," reciting the Black Panthers' Ten-Point Program, "we want an immediate end to police brutality and murder of Black people." Maybe Derek Chauvin's fate is a step in that direction. Regardless, NEGRO DELUXE urges us to stay vigilant.
Merch for this release:
Vinyl LP, Compact Disc (CD)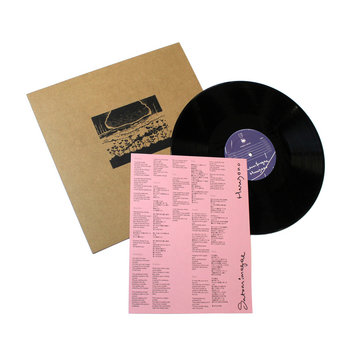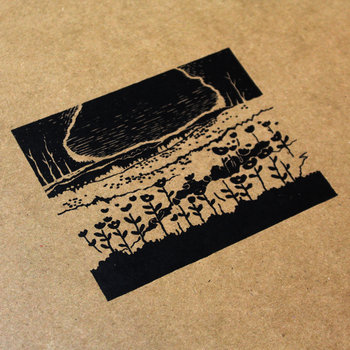 Hanazono (Japanese for "Flower Garden") is the fourth album and RVNG debut from Satomimagae, a Tokyo singer-songwriter who weaves homespun collages from field recordings, psychedelic folk, and lo-fi ambient. Its unplugged textures and elegiac atmosphere are bound to draw Grouper comparisons, especially on more straightforward songs like "Suiheisen" and "Uchu," but the album's mindset couldn't be further removed. If Liz Harris' ambient folk is a sonic manifestation of decay—and by extension, mortality—then Satomimagae's is a pocket-sized sanctuary from the cruelties of time and space, suspended in equilibrium for 38 heavenly minutes. By developing her sparse arrangements cyclically, as opposed to expansively or dynamically, she casts a subtle, hypnotic spell that strengthens with time. On "Uzu," she even transcends death, her hazy meditations echoing over hand percussion and gently-plucked guitars like she's singing from an alternate dimension: "I was caught by a wave / A splashing wave that pulled me / into a part I had never found / I didn't feel any pain or cold and I drifted to the bottom." For such a humble album, Hanazono contains multitudes.
Sook-Yin Lee & Adam Litovitz
jooj2
Merch for this release:
Vinyl LP, Compact Disc (CD)
Jooj2, the second record from Sook-Yin Lee and Adam Litovitz, starts with songs that have solid shapes but, as the album goes on, things gradually get more diffuse—and, in turn, more fascinating. The album is a sequel to the pair's 2015 album jooj, and was completed by Sook-Yin after Litovitz died in 2019. What remains is a testament to their inventiveness. The first half of jooj2 is a romp through a variety of arty pop forms: "Run Away With Her" is a great, glittery synth track that seems to imagine a lost collaboration between Nico and OMD; "Re-Veil" is a jaunty electro-cabaret number with Sook-Yin vamping it up perfectly in a spoken-word passage that lands halfway through the song. But right around the halfway point, with "Delicate Tracks," the edges start to blur. A sprawling piano ballad with a stuttering rhythm track, it crests in a dramatic crescendo of choral vocals so enormous it threatens to peel away from the song entirely. The edges fray further in "Thorn in the Laws of Attraction," a wondrous track with a locomotive rhythm and frequent stops for the vocals and instrumentation to melt into bleary pools of sound. Everything turns to mist entirely in the album-ending "Adam," a five-minute symphony composed of nothing other than layers of Sook-Yin's voice and occasional bell-like tones that appear at odd intervals. This left turn may sound jarring, when in fact it's anything but—Sook-Yin and Litovitz draw you in with the familiar; before you know it, you're following them down the rabbit hole into strange and wonderful new worlds.