SEVEN ESSENTIAL RELEASES
Essential Releases, April 21, 2023
By Bandcamp Daily Staff · April 21, 2023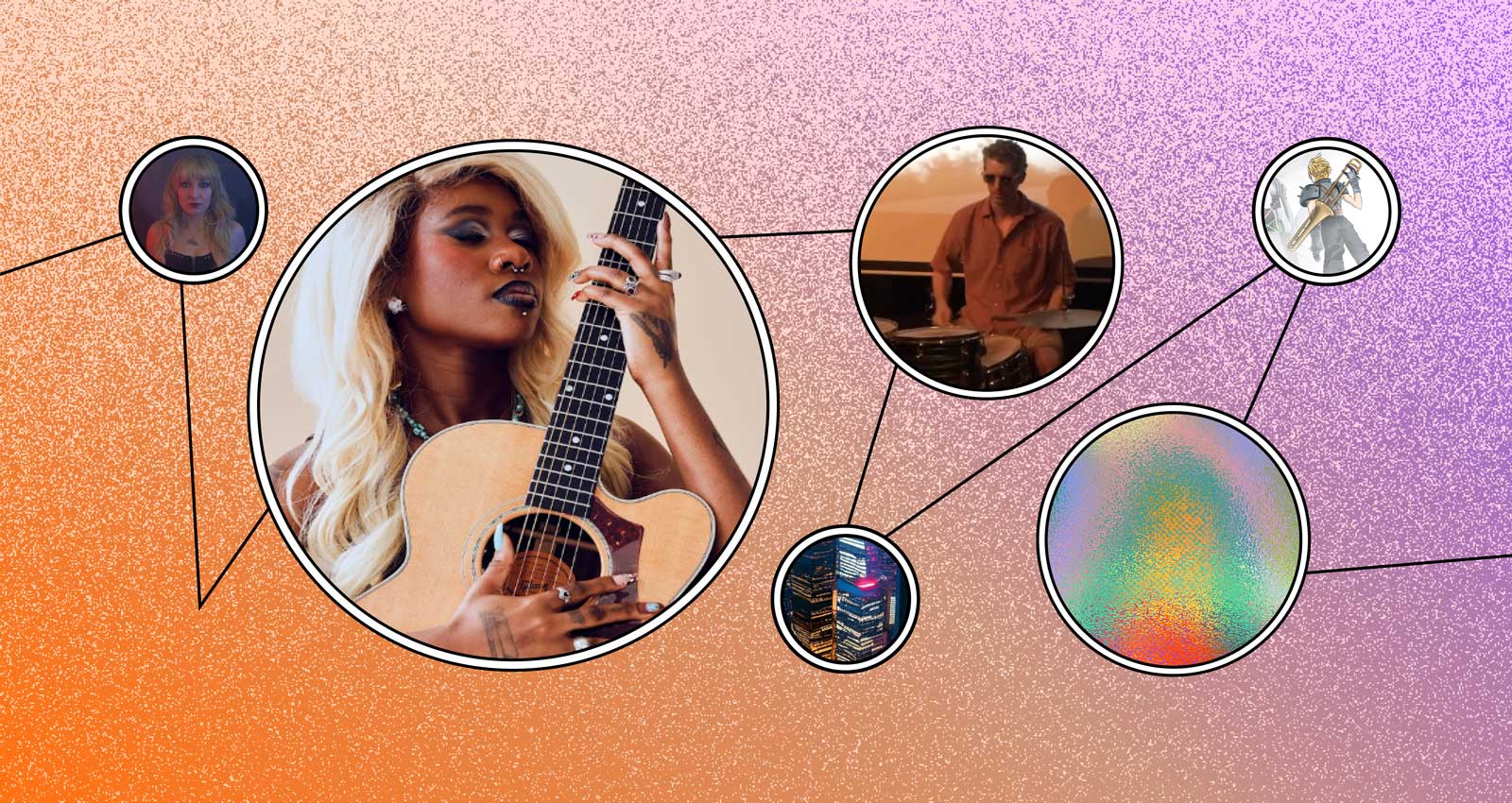 What the Bandcamp Daily editors are listening to right now.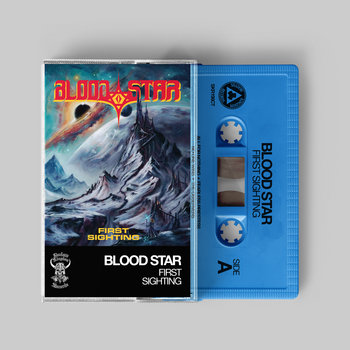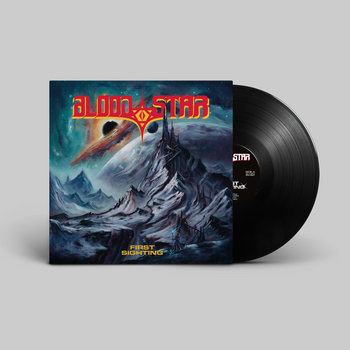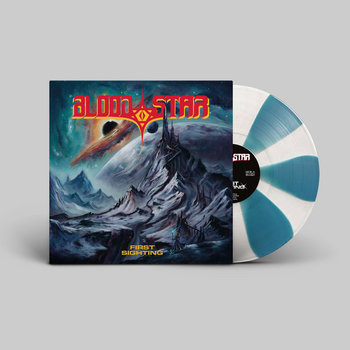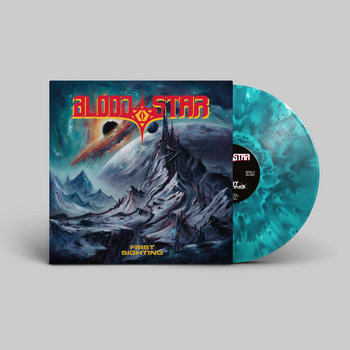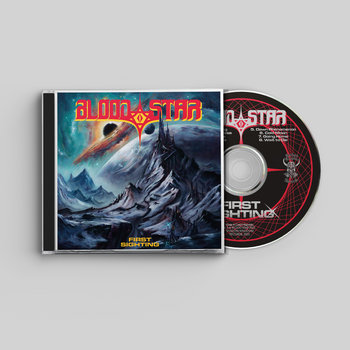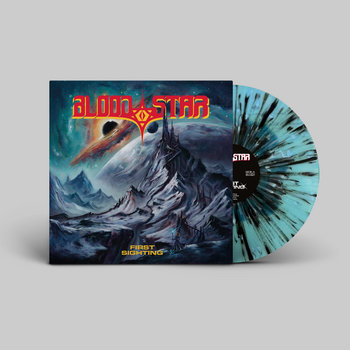 .
00:10 / 00:58
Merch for this release:
Cassette, Vinyl LP, Compact Disc (CD)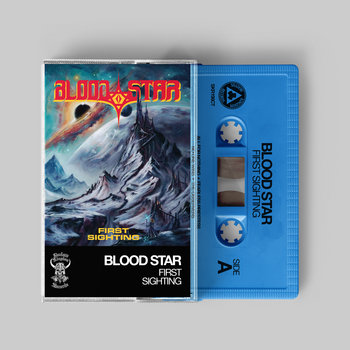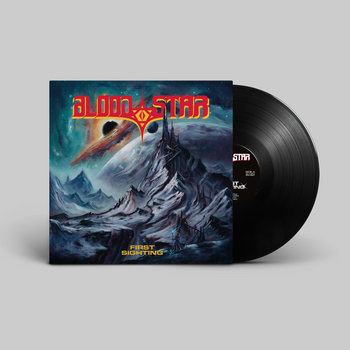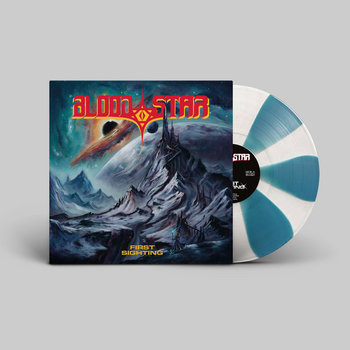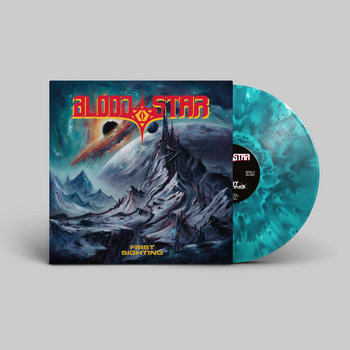 Blood Star are a brand-spanking-new outfit founded by Jamison Palmer, guitarist for heavy-metal revivalists Visigoth, who crank out fiery, no-thrills rippers in the classic '70s power metal style. Their debut, First Sighting, is tightly-constructed, rip-roaring introduction to the Salt Lake City band, driven by chaotic, majestic riffs (onstebsibly a byproduct of the records' outer-space themes) and the bewitching showmanship of vocalist Madeline Michelle. An alto singer blessed with an enchantingly husky register and near-flawless tonal control, she harnesses the grandeur and dramatics of NWOBHM frontperson-ship to the fullest without relying too heavily on the same old tropes; there's certainly a nostalgic undercurrent running through standouts like "All For Nothing" and "Dawn Phenomenon," but Blood Star's fierce energy, buttressed by their commitment to form, keep the worship feeling fresh. Horns up!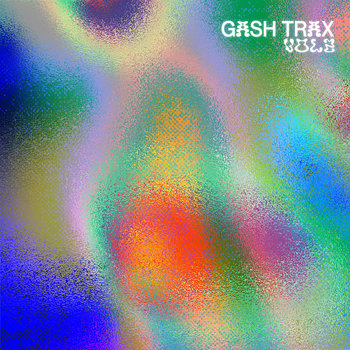 .
00:10 / 00:58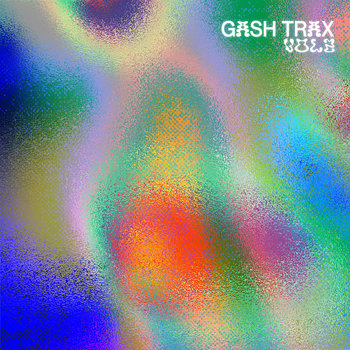 Ireland's Gash Collective are one of many groups around the world involved in the project of rectifying the overwhelming demographic biases of the music industry. While electronic music in particular has always been driven by marginalized (particularly Black, queer) innovation, festival lineups and club bookings often remain tilted in favor of people who look and act like the executives or owners at the top. Rather than corporate gestures towards DEI, collectives like Gash provide space for genuine mutual support and experimentation, which in turn leads to real-deal artistic development. This is self-evident in the range of sounds represented here, from the hypnagogic interlude of E the Artist's "THIS MUTUAL CORE" (is that … an accordion warped like a Slinky into heady ambient?) to Roo Honeychild (of Glasgow's Club Comfort)'s blissed-out rave workout, which sounds very much in conversation with the boundary-pushing work from many DJs and producers in East Africa and the Congo at the moment (see Nyege Nyege imprint Hakuna Kulala's roster). There's the wonky modular blurts and grinds of Serial Experiments Jane (good name), buzzing and ominous "post-club" stutter-step from audiovisual artist ALYXIS, and a track from DJ Boyfriend (good name) that one could perhaps describe as IDM but I would rather describe as having beats that feel so metallic and visceral they sound like they're puncturing the very fabric of the music. Though there are a few known quantities here, the focus on lesser-known artists without much web presence is truly refreshing. Exciting stuff!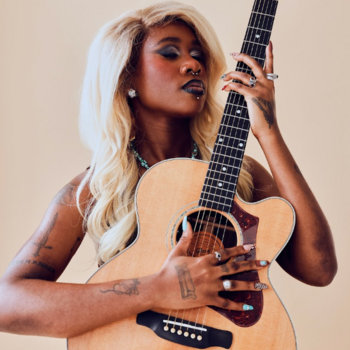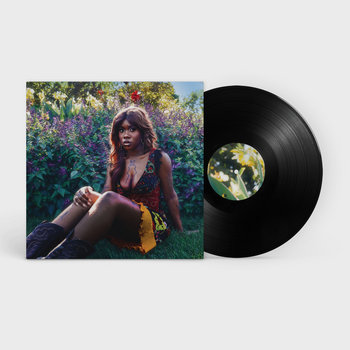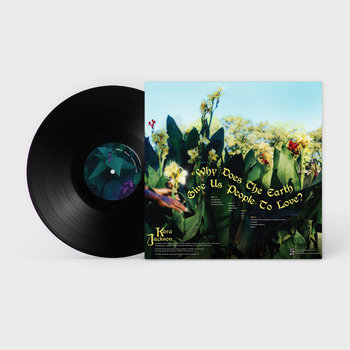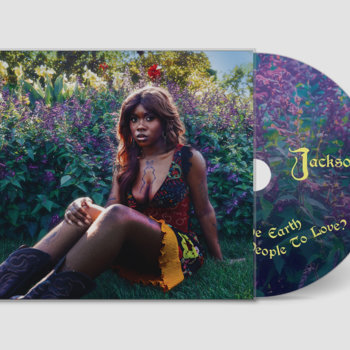 .
00:10 / 00:58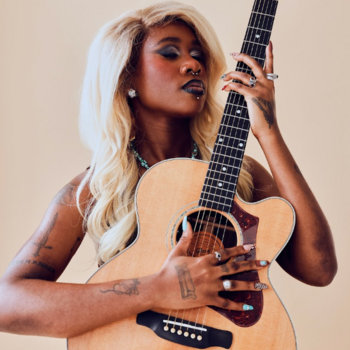 Merch for this release:
Vinyl LP, Compact Disc (CD)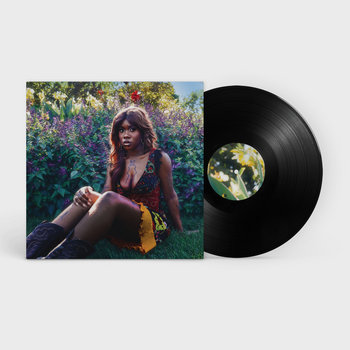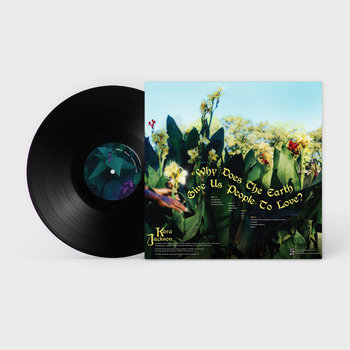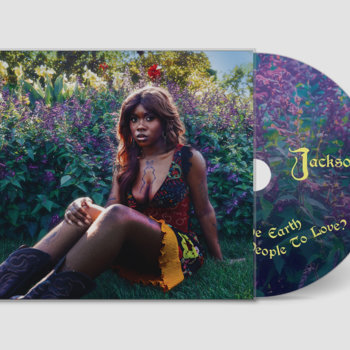 There is a thin line between a poem and a song, and Kara Jackson gingerly toes the distinction. The Chicago native was named the National Youth Poet Laureate in 2019 at 19 and has published a book of poems called Bloodstone Cowboy. Her debut album, Why Does the Earth Give Us People To Love?, is dedicated to the memory of her friend Maya who died of cancer in 2016 while in high school. The folk album is anchored by feelings of anxiety, loneliness, and uncertainty and asks the big, existential question that shapes the human experience: Why are we here if it's only going to end? The opener is the darkly cheerful and barebones piano-backed "recognized," where Jackson says, "A lot of people die to be recognized." It's followed by the delicate piano of the two-part "no fun/party," where Jackson sings of love lost and lessons learned. "I think I'm taken for granted/Every person I've dated says I'm intimidating," she says before singing, "Isn't that just love, when you're no fun," as she closes out with strings and soft keys. The album closes with the aptly named "liquor, " showcasing more of Jackson's dark humor and sparse wordplay: "Can't buy love so I buy liquor/Sick of cures that make me sicker," she sings over guitar. Jackson's writing style is in the lineage of Gwendolyn Brooks and Lucille Clifton—two poets who made everyday observations extraordinary. Death is the main character of Why Does the Earth Give Us People To Love? but that doesn't mean that it's sad. Our inevitable exit is one of the surest things about the human experience and Jackson doesn't avoid asking difficult questions about how to move forward after a loss.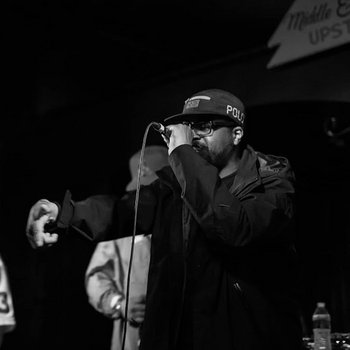 .
00:10 / 00:58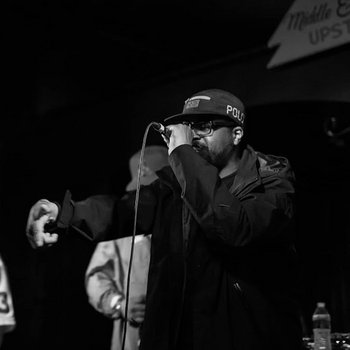 Over the course of the last six or seven years, the Boston rapper King Author has amassed a sturdy discography the old-fashioned way: by simply keeping his head down and doing the work. His rhyme style is un-flashy—in fact, its un-flashiness is exactly the point. Author is a craftsman, not a show-off, and he assembles each bar the way you would a good Shaker chair: with purpose, care, and precision, more concerned with durability and longevity than with momentary trendiness. That approach pays dividends on Life Flashing, a brief record released to honor Author's 40th birthday and to thank supporters who have stuck by him. Once again, Author unveils a string of airtight, tongue-in-groove lyrical constructions that pair well with the album's moody production. (It also contains what scans as an acknowledgment of his efficient aesthetic: "How can [a rapper] looking so frugal be so expensive?") After a brief intro from what sounds to these ears like a pitched-down Raekwon, Author is off and running: "Get That" is the perfect example of everything he does well, deftly assembling intricate, single-syllable-per-second bars that are satisfying in their coupled rhyming and clean, direct delivery. Everything from there on out is a blast, from the way Author cuts a straight path through the atmospheric production on "Living in the Past" to the Wu-Tang Forever-ish synth whistles that illuminate "Info Dump." It's tempting to call King Author a "rapper's rapper," but that designation feels like a backhanded compliment. It also needlessly limits his audience: Anyone with an appreciation for a finely-wrought phrase will find a ton of them on Life Flashing.
.
00:10 / 00:58
Square Enix's iconic RPG Final Fantasy 7 has seen countless musical tributes in the quarter-century since its release, inspiring everything from hard-hitting hip-hop to moody vaporwave. Now, we can add ska to that list: today, the Baltimore-based video game covers label GameGrooves released Limit Breaker, which compiles 14 reinterpretations of Nobuo Uematsu's iconic score courtesy of ska artists from around the world. Across the record, Flying Raccoon suit infuse the game's signature battle theme with sprightly brass and slack guitars; Simple Minded Symphony give a dubby salute to the Midgar underbelly; and eleven—eleven!—musicians come together to take on "One-Winged Angel," arguably the most famous final boss theme ever composed. What we're left with is an unique, and immensely fun, monument to a legendary video game.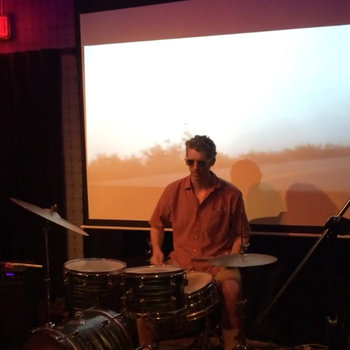 .
00:10 / 00:58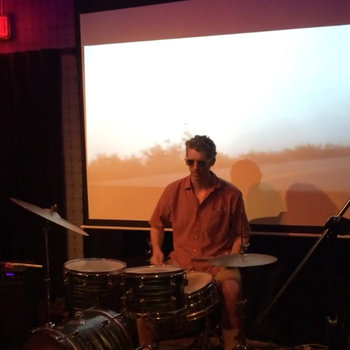 Merch for this release:
Cassette
Shamelessly lifted from the March edition of the Tape Label Report, where journalist Nate Knaebel chose this as the highlighted release from New York label Fuzzy Warbles, Islands of Neptune from Brooklyn trio the Zolephants deserves double exposure for offering an extremely cool version of a rock subgenre given to being extremely uncool. This is instrumental surf with a space rock twist, a mash-up of the zany sounds you'll find on any number of garage rock comps undercut by drone and synthesizer buzz for a sinister feel that sounds modern despite everything else here not really deviating from a classic formula. Islands of Neptune is the last release from the Zolephants and, with a release date of 2018, it's more than likely this band no longer exists (please, Zolephants, correct me if I'm wrong) but these seven tracks have enough staying power to wash us effortlessly into the warmer months.