SEVEN ESSENTIAL RELEASES
Essential Releases: Sound Collage, Salsa, West African Soul and More
By Bandcamp Daily Staff · April 16, 2021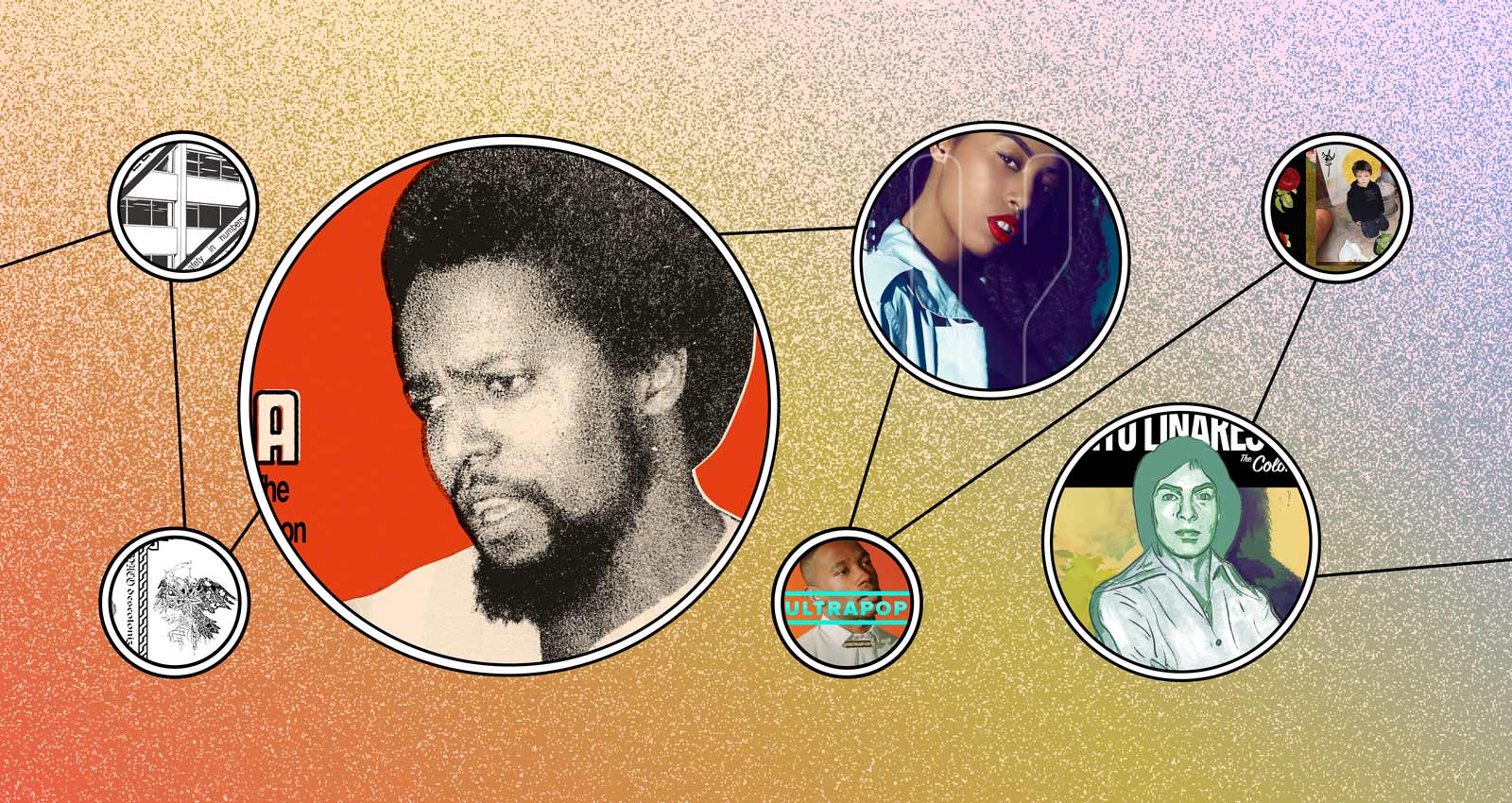 Welcome to Essential Releases, our weekly roundup of the albums that we can't stop playing, and that we think you need to hear.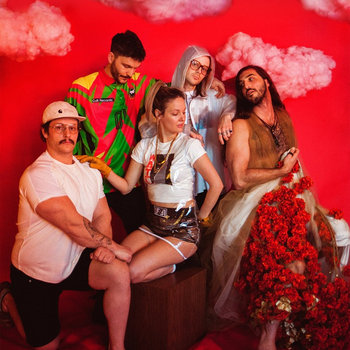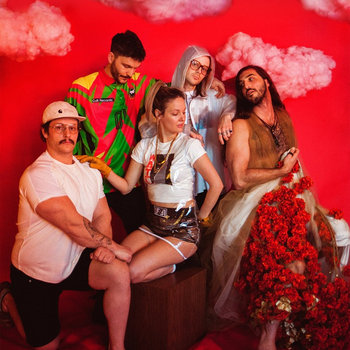 Who are The Armed, really? The group describe themselves in humble terms on their Bandcamp bio as a "punk rock band from Detroit" (a "nice" one at that, vocalist and guitarist Adam Vallely added in a recent Bandcamp Daily interview), and their tempos and dynamics certainly justify the genre tag. A simple glance at their antics over the past several years, on the other hand, reveals an deeper commitment to calculated confusion, the kind of tricks you've come to expect from alternate reality games: concealed identities, head-scratching short films, viral stunts, shows crashed by "swamp monsters," and more. The group's latest album and magnum opus, ULTRAPOP, develops these idiosyncrasies into a maximalist spread that's sonically dense, emotionally uplifting, and most importantly, supremely entertaining. All of the songs are fantastic, the singles particularly so. High fidelity meets cartoonish ferocity on lead single and album highlight "ALL FUTURES," a whirling-dervish of screeching guitars and warm synths culminating in a transcendental tantrum of a chorus; "An Iteration," which features Metal Gear Solid samples, blast beats, angelic vocals, is even catchier, with a Thin Lizzy-worshiping bridge destined to spurn live audiences into a frenzy. ULTRAPOP is, hands down, my favorite album of 2021 so far, and I discover more to love with every listen. This isn't the last you'll hear from me on this one.
The new album from Taylor Elliott, who records as August Yours Truly, is a haunting, personal work. The album documents his decision to leave behind the Pentecostal faith on which he was raised, and it unsparingly wrestles with the fallout: the division it created between himself and his family; the way it impacted his view of the world around him. Fittingly, his songs feel more like snatches of memories than compositions; the album was built using samples of old religious records, field recordings, and electronic processing, and the whole thing feels like ghosts from the past drifting in and out of view. Opening track "Lady Angel" is a mission statement in and of itself; Elliott lifts a mournful bit of church music, but warps and distorts it—the wobble in the song's tone reflecting the uncertainty and creeping doubt. Something once precious has now been revealed as decaying and unsteady. The bracing "The Time of Man" operates at the other end of the spectrum; punishing industrial beats batter a far-off vocal sample, and Elliott delivers ominous spoken-word lyrics through a cloud of thick distortion. "No Return" is baleful and elegiac, the distant plinking of what sounds like a church piano beneath Elliott's narrative—which reads like his final goodbye to faith, and an open letter to his family. Elliott works these moods brilliantly throughout the record, assembling dense sound collages that make every song feel eerie and unnerving. Elliott rarely sings; most of the lyrics are spoken. The end result is an album that is richly detailed and almost painfully vulnerable—a powerful statement from a new artist to watch.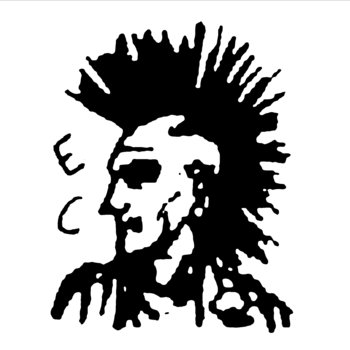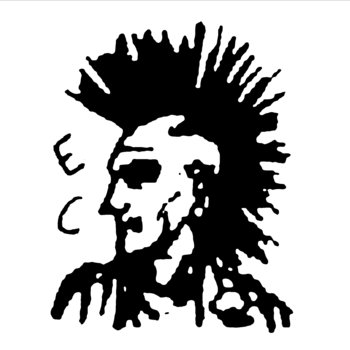 Merch for this release:
Cassette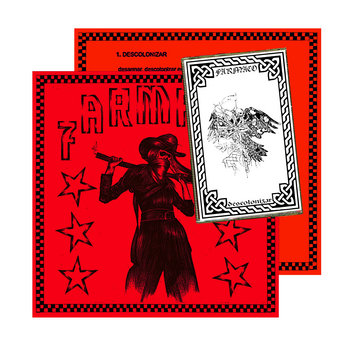 This Argentinian hardcore band, whose demo got a good deal of well-deserved hype last year, released their latest EP, Descolonizar, earlier this month, and it's just goddamned delightful. It's a irresistible fusion of South American and Japanese punk, heavy on the classic metal influences (in a recent interview with No Echo, singer Denise explains how much she loves Japanese hardcore—she brings up Randy Uchida multiple times, which makes sense—as well as noting she'd like to get "as close to Iron Maiden in the upcoming LP.") The solos shred, the riffs are heavy, the percussion is punchy, Denise's vocals are ferocious, and the melodic intros and codas on opener "Descolonizar" and closer "Sulfato" are pure, wonderful metal cheese. Production is raw enough to capture the energy of the performance correctly, but clean enough to be able to hear detail. Regular readers of this column will know how much I love efficiency in songwriting, but my only complaint about Descolonizar is that it's only an EP; I'm ready for that full-length right now.
Merch for this release:
Vinyl Box Set
Nothing has me pining for summer in New York City like pressing play on Alfredo Linares' "Boogaloo Girl." Ten seconds in, when the hard-driving groove of his piano is met with a riot of mambo percussion and a knockout trio of trumpets, I'm transported to Bushwick where Latin sounds can be heard playing loudly, joyously on nearly every city street. Like Brooklyn in June, Alfredito Linares vol. 2: The Colombia Years is a non-stop block party. Spanning Cuban-style salsa, uptempo Latin jazz, Nuyorican boogaloo, and more, this selection of songs from Linares' early '70s catalog showcases the Peruvian pianist and bandleader's bright, swinging sound and infectious rhythms. Originally released in 1974 on the recently reissued Mi Nuevo Ritmo album, "Ritmo Caliente" is a high-energy, hard salsa number. Where "Soul and Feeling (Alma y Sentimiento)"'s Afro-Latin jazz careens ecstatically between multiple Cuban rhythms without ever slowing pace, the simmering groove of "Tiahuanaco (Puerta Del Sol)" breaks down halfway to a funky refrain of bleating trumpet and handclaps before picking up the heat again. All in all, The Colombia Years is a reminder that every day is worth celebrating so long as the sun is shining and music is playing.
Rochelle Jordan
1 0 2 1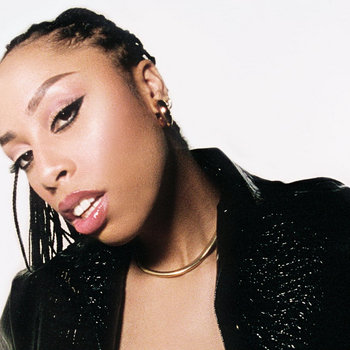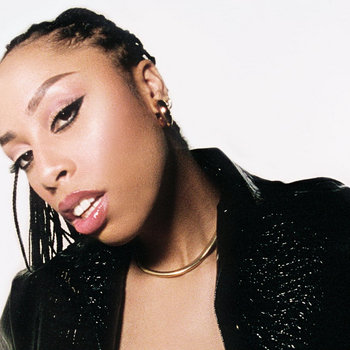 Rochelle Jordon's 2014 debut album consists of tracks that are reminiscent of R&B's sleek Y2K era. Jordon's tracks could easily fit on an Aaliyah album—they are dark, futuristic, and hit the sweet spot between electronica and R&B. Jordon's Y2K R&B informed sound is evident on the slow and sensual "Lowkey" and "Good One" which utilize dark synths and electro beats. The alluring "Follow Me" is a ready-made club song where Jordan exudes confidence: "If you're looking for a winner, follow. If you're a ten, follow," she sings. Towards the end of the album Jordan excels at matching her breezy vocals with fast-moving melodies like "Return to Sender" and "What the Fuss". The songs on 1021 are songs that will sound like they're ahead of their time for eternity.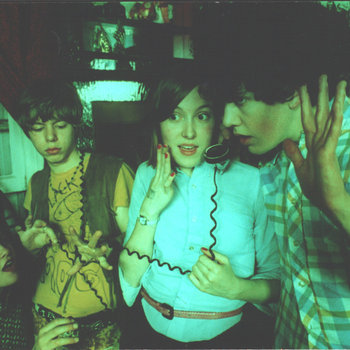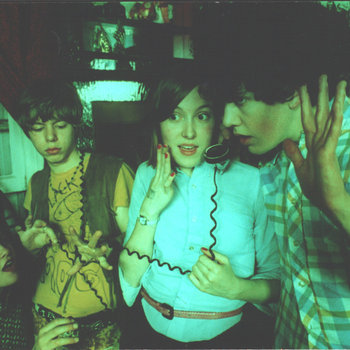 What's with all the "difficult" and "complicated" rock music going around lately? Not that math rock isn't cool or whatever, but personally speaking, I prefer my rock and roll to not make me feel like I'm hanging around a bunch of Ph.Ds. So gimme Albuquerque's one and only the Rondelles, a group formed in high school in the late 90s, whose revved up indie rock is soda pop shop simple and brimful of teen spirit. With the arrival of the the venerable Teen-Beat on Bandcamp, the Rondelles' early recordings are ripe for rediscovery by those craving something more backyard show than S.A.T. prep. Their self-titled first release is a four-track sugar rush where everyone's playing the root notes, the drummer can't do anything too fancy because he's holding it down on the Casio at the same time, and the angsty teen subject matter is about as deep as a teaspoon. "What's so special about that," you might ask. "Anyone could play these songs." To which I say: Precisely.
José Carlos Schwarz & Le Cobiana Djazz
Lua Ki Di Nos
Merch for this release:
Vinyl LP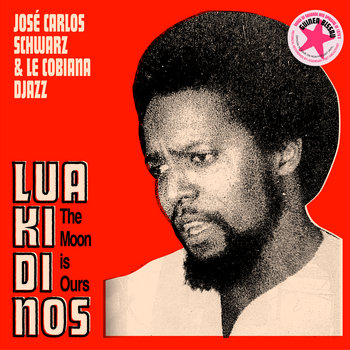 José Carlos Schwarz held many titles during his lifetime, an all-too-short span of 27 years. He was a musician, scholar, poet and politician who fought for the independence of his native country, Guinea-Bissau, through his various platforms. In the early 1970s, he founded what's now considered the most influential group in the country's history: Cobiana Djazz, a broad collective that eschewed popular American and Brazilian music and replicated the homegrown sounds being played in local venues. As Schwarz got serious about music, he also got serious about liberation. He became involved in urban guerilla warfare that led to various bombings in Bissau, and was jailed for two years as a result. His music was no less political. Lua Ki Di Nos funnels standout tracks from his first two albums,  José Carlos Schwarz Et Le Cobiana Djazz (vols. I and II), along with three bonus tracks from Djiu di Galinha, his solo album with Miriam Makeba. Throughout this comp, atop a collage of percussive funk and soul, Schwarz sings of revolution and the casualties of war. On "Mindjeris De Panu Pretu," he honors the mothers of fallen soldiers. di Galinha's music unpacks the time he spent in jail. His life was cut short in 1977, when he died in a plane crash at Cuba's José Martí International Airport. Forty years on, Schwarz is a hero in his country. Lua Ki Di Nos is a small but important piece of his story.