SEVEN ESSENTIAL RELEASES
Essential Releases, April 14, 2023
By Bandcamp Daily Staff · April 14, 2023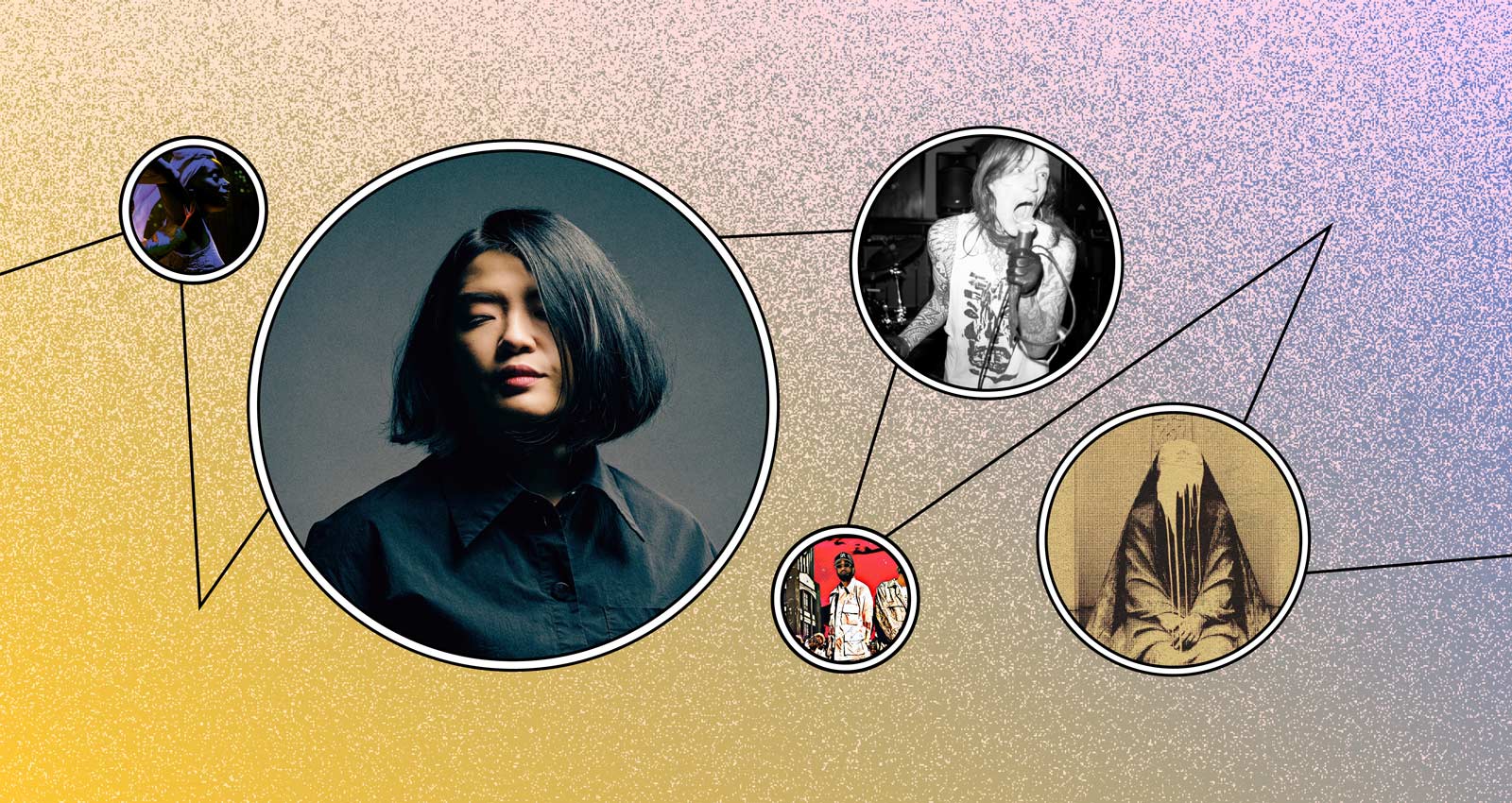 What the Bandcamp Daily editors are listening to right now.
Merch for this release:
Vinyl LP, Compact Disc (CD)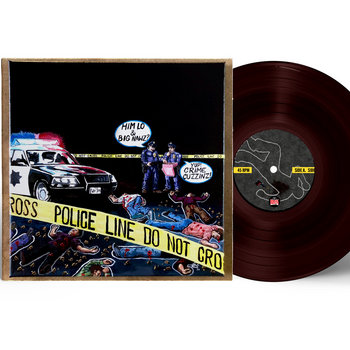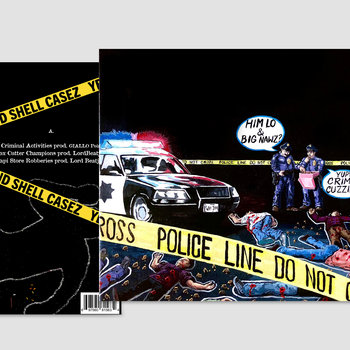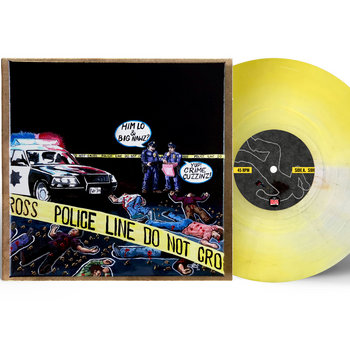 At some point in the mid '10's, "Da Buze Bruvaz" was the name of a Phialdelphia rap duo consisting of Him-Lo and Clever One, a pair of Philly lifers who grew up alongside Schoolly-D and The Tuff Crew before finally releasing albums of their own. Now, though, the appellation is more of a brand; over the last few years the excellent label Grilchy Party has issued a steady string of Buze Bruvaz-branded records, usually featuring Him-Lo paired with the rare rapper who can match him bar for bar. Here that's Big Nawz—who, at one point in time, was Kool G Rap's road manager—and on Yellow Tape N Shell Casez, the duo revel in R-Rated rhymes that are mostly about romancing women, showing off their formidable rhyme skills, then romancing more women. In the hands of lesser rappers this would be unremarkable, but Him-Lo and Big Nawz deliver every bar with such conviction and charisma that every minute here is riveting. The production throughout is suitably claustrophobic—the excellent Giallo Point turns in a pair of tracks that sport his trademark Henry Mancini-esque tension, but the previously-unkown-to-me Lord Beatjitzu gives him a run for his money with what sounds like a flip of "Skylarking" on "Spittin' Razorz." Though it's not as batshit surreal as Him-Lo & Wino Willy's January outing God Don't Fuck Wit' U (still one of my favorite album titles of the year), it knocks hard from the first line to the last.
Merch for this release:
2 x Vinyl LP, Compact Disc (CD)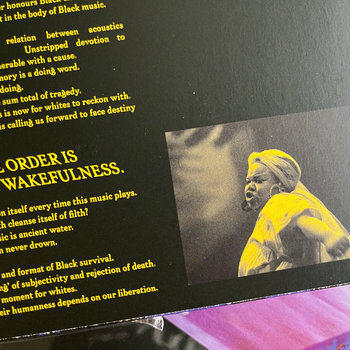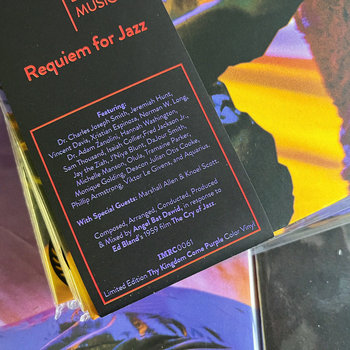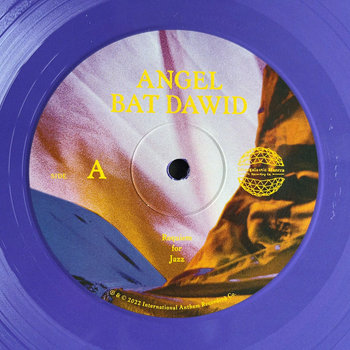 "Jazz is merely the Negro's cry of joy and suffering," says a character in the experimental 1959 film The Cry of Jazz. Taped in and around Chicago's Hyde Park neighborhood, the film captures the multiracial bohemian scene of intellectuals and music lovers attracted to the area's vibrant cultural institutions. Considered controversial at the time, the film was primarily concerned with the supposed death of jazz, and it featured a then little-known Sun Ra interspersed with images of Chicago's South Side. On Requiem for Jazz, recorded live at the Hyde Park Jazz Festival with ArkeStarzz, Angel Bat Dawid addresses the so-called death of jazz with a homegoing service of her own. The 24-track opus has songs named for the Roman Catholic Liturgical Requiem Missal, and the intros of the songs are named by dialogue from the film. The album's opener warps the line, "Jazz is merely the Negro's cry of joy and suffering," with an ominous production before segueing into the melancholic "Introit: Joy n' Suff'rin," which takes it up a notch with a layered, ecclesial choir. "I am the promise," Bat Dawid proclaims on "Through Spirituals, through the Blues, then through Jazz we made a memory of our past and a promise of all to come," the intro to "Lacrimosa – Our Lady of Sorrow." The album's crown jewel is "Agnus Dei – Jazz Is Dead, " a glorious confluence of strings and horns where the chorus repeats: "The jazz body is dead/But the spirit is alive." The spirit of Sun Ra is called upon and named multiple times throughout the album. It's no mistake that Bat Dawid ends the album with a look to the future on "Long Tone for Rayna Golding (A Binti Zawadi our Future), where she says of the young Golding, "I don't want this [the state of the world] to be what she has to look forward to. Requiem for Jazz is an ecstatic work of cosmic, avant-garde jazz that is steadfast in its urgency on the Black past and future. We must look to the past to go forward.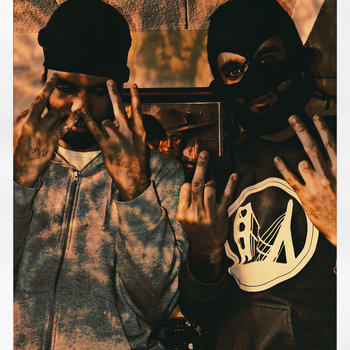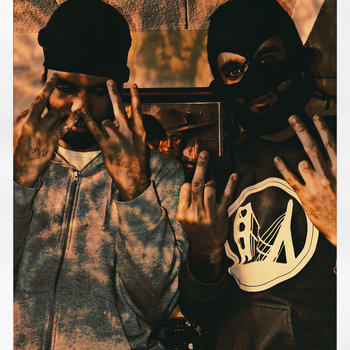 As you might guess from its title—a nod to the classic Capone-N-Noreaga album of the same name—The Mellos War Report is a traditionalist affair. The Lynn, Mass duo—who I've written about in this space many, many times before—split their time between their own projects and albums that serve as showcases for other rappers in their local scene. Most of their work has a manic, breathless energy (the group has enabled the "Buy Full Discography" option on Bandcamp; you should strongly consider it) but War Report feels like a well-earned exhalation, two rapper/producers luxuriating in bass-heavy, speaker-rattling beats that call to mind humid summer days in the city with open hydrants, squeaky Italian ice carts, and quarter waters from the corner bodega. (That's what summers in New York City were like in the '90s, at least.) On songs like "Mask On," The Mellos slow their trademark 1,000 mph flow to a stroll, and the results yield dividends; on a typical Mellos song you get an endorphin rush from mainlining their bars, but on War Report you appreciate their charisma. The loose funk number "SHELLDOITFORYOU" is built around a playful sing-songy hook that's lighter and more effortless than anything the duo has done to date. I keep writing about The Mellos because I think they're on to something, and each new project deepens that conviction. War Report, in both its relaxed pacing and throwback production, may feel like a breather before their next endeavor but even here, their skills still shine.
Merch for this release:
7" Vinyl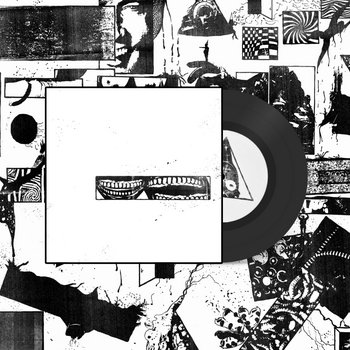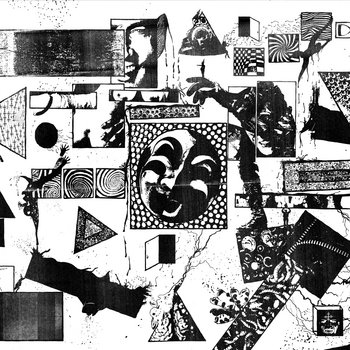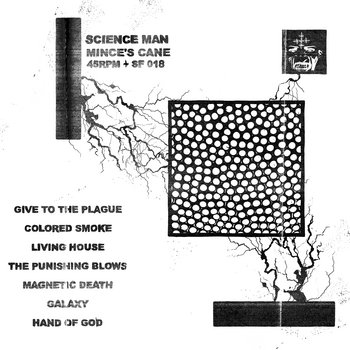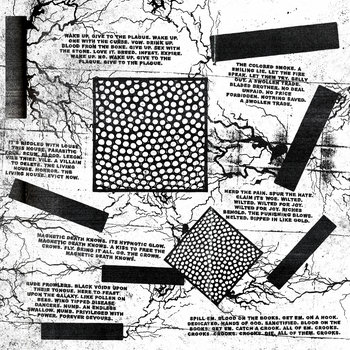 Science Man began as the one-man-and-a-drum-machine project of Buffalo's John Toohill (who also runs Swimming Faith Records), but has since evolved into a full band and a punk force to be reckoned with, as evidenced on last year's excellent Nines Mecca and developed further here on Mince's Cane. This is barely 10 minutes of music, but there's an incredible number of ideas packed in—warped psych-punk solos; straight-ahead hardcore power; crust-metal heft; the off-kilter rhythms and blown-out fury of noise rock. (Toohill's voice never quite surfaces, adding to the ominous feel; his full-throated howl is heavily distorted and just barely submerged in the mix.) Both this record and Nines Mecca have full visual accompaniments by Toohill and Lindsay Tripp—a surreal mix of animation and live action that focuses on the unsettling juxtaposition of textures, imagery, and motion. Darkly visionary and brutally efficient: a perfect combo.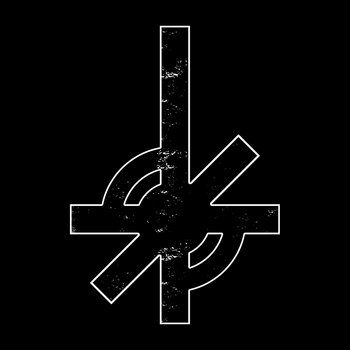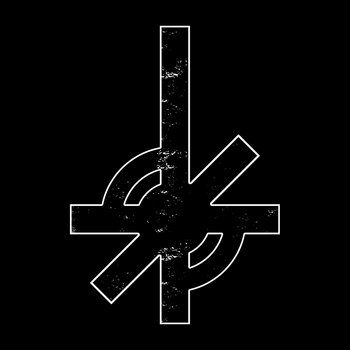 Merch for this release:
Vinyl LP, Compact Disc (CD)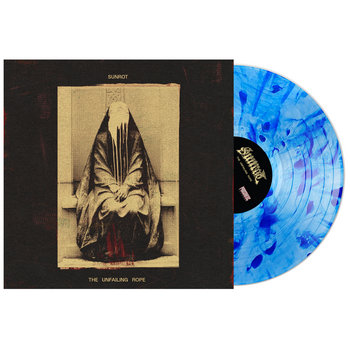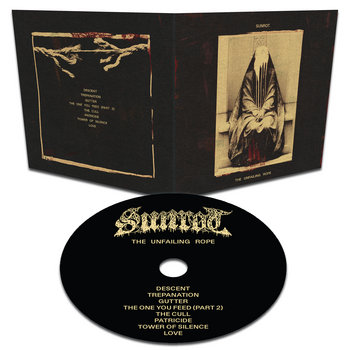 The Unfailing Rope, Sunrot's Prosthetic debut, is the New Jersey band's hardest-fought labor of love; it was re-recorded at least three times while vocalist Lex Santiago was in and out of the hospital, recovering from a psychotic episode. It's also their strongest album yet. Where most noise bands scoff at the notion of subtlety, Sunrot rewards patience here, developing their claustrophobic atmosphere slowly and steadily across 7 songs, three of them instrumental interludes. The emphasis on prolonged textural contrast, when combined with the fluid song structure and staggered sequencing, make the void feel thoughtfully shaded in, as opposed to uniformly pitch-black; guest appearances from Bryan Funck (Thou), Emily McWilliams (Silver Godling), and Blake Harrison (Pig Destroyer) flesh the soundscapes out even further. For these reasons, The Unfailing Rope is best enjoyed in one sitting, but there are a few obvious standouts: start with  "Tower of Silence," an ascendant post-metal track that implodes roughly halfway through the 11-minute runtime, and the harrowing "Trepanation," which delivers a spoken-word play-by-play of the titular operation—a thousands-year-old procedure once used to "manage" psychosis and epilepsy, and in contemporary neurology, head injuries and other cranial traumas—in grim, almost comically calm detail. However you approach it, one thing's for certain: Sunrot have spun struggle into solid gold. Inspiring, and metal as fuck.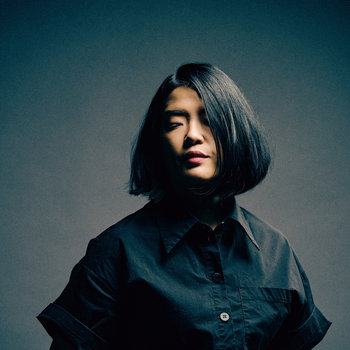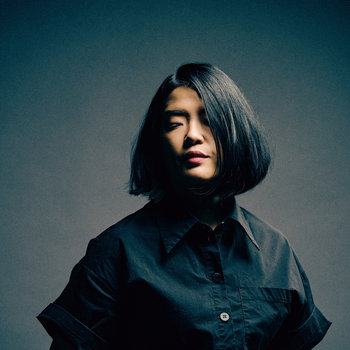 Merch for this release:
Vinyl LP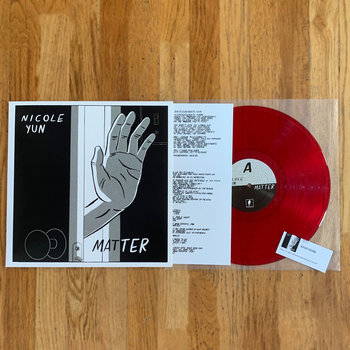 Chewier and more dense than the balmy dream pop she plies in Eternal Summers, the rock music Nicole Yun makes under her own name has an unabashed directness in both form and approach i.e. there's probably a reason she includes all the lyrics alongside the songs but who even needs them when Yun's voice is so high in the mix you can practically hear her every enunciation on the very enjoyable Matter, her follow-up to 2018's similarly strong Paper Suit.  Recalling the vibe of early '90s alternative girl bands, particularly the first Belly record in the way these songs pleasantly twist and turn on themselves, the sweetness of the vocals contrasting with the heaviness of its guitars, Yun's presence is compelling and confident, brash but never uninviting. Throughout Matter, Yun sings of taking up space and being cut down to size, feeling strong, feeling weak, trying to survive, and having no fear that she will. "One day I will arrive," she promises on jangly indie pop highlight "High American." In fact, she has.