SEVEN ESSENTIAL RELEASES
This Week's Essential Releases: Dark Electronics, Egyptian Film Soundtracks, Hardcore, and More
By Bandcamp Daily Staff · September 07, 2018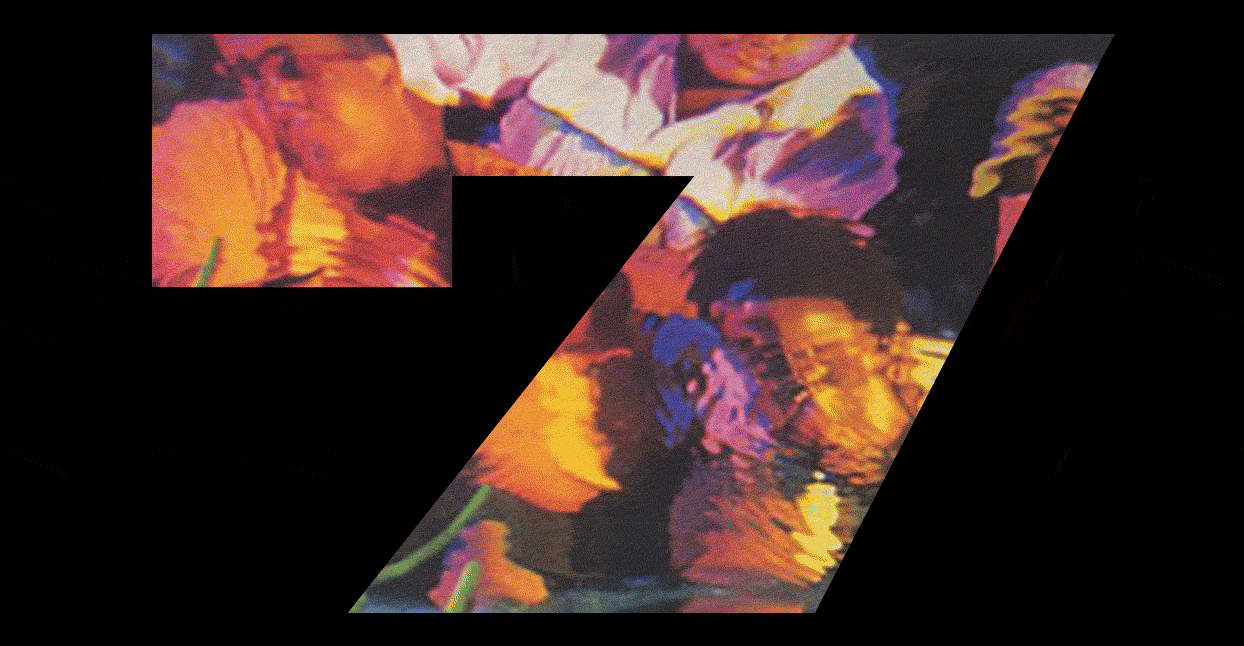 Welcome to Seven Essential Releases, our weekly roundup of the best music on Bandcamp. Each week, we'll recommend six new albums that were released between last Friday and this Friday, plus pick an older LP from the stacks that you may have missed.
New Releases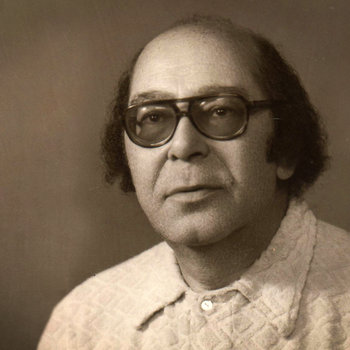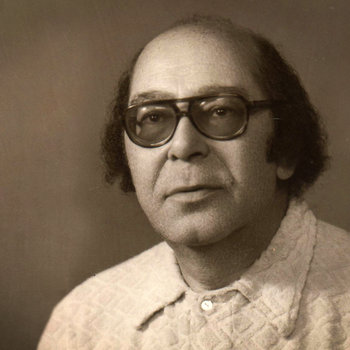 Merch for this release:
Vinyl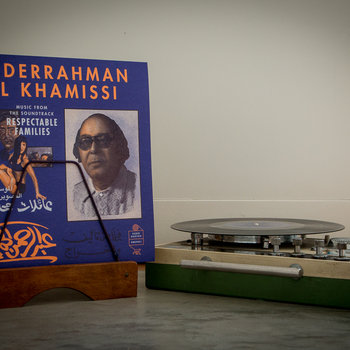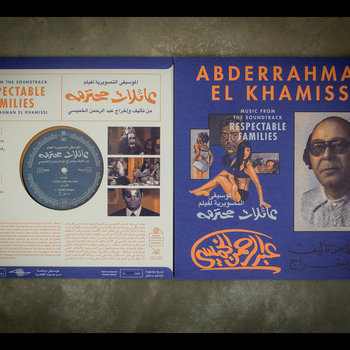 Abd al-Rahman al-Khamissi was a polymath who wrote poetry, directed films and composed music during his lifetime. He had a theatre company and even did a little radio. "I heard about so many different sides to him that my father sounded like he was thirty men living in one body that doesn't sleep," his son Khaled writes on Bandcamp. "He believed in revolution, colours and tomorrow." In the late-1960s, al-Khamissi released a film called Respectable Families for which he also wrote the scenario and composed the score. Little is known about the project: a search online brings up a few movie posters and links to "Hind," one of the film's compositions. Out now on Radio Martiko, the soundtrack offers a very brief glimpse into al-Khamissi's score, which funnels cha-cha and tango into a tight 14 minutes. Still, songs like "African Dance (twist)" and "Tears (tango)" show the producer's nuance, that he was a foremost purveyor of Egyptian psych. His music was open-ended, paying rightful homage to Cairo while lending itself to foreign ears. Turns out that's simply how he has. "He lived dreaming of justice for the human race," his son continues, "and he lived by his dreams."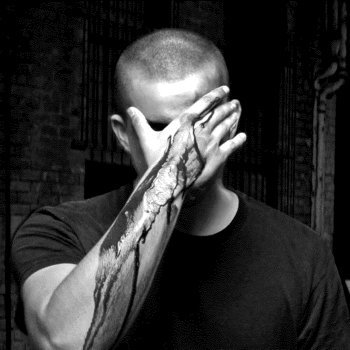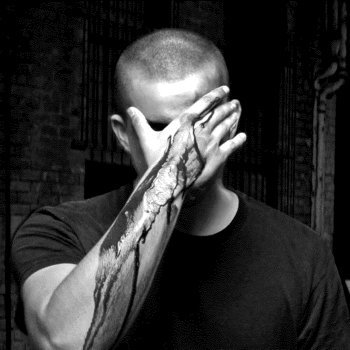 Though his last two records were released on relatively high-profile electronic labels—2010's Nothing Else was on Brainfeeder, 2012's Ask the Dust on Ninja Tune—there's very little that's immediately accessible about the work of Marcos Ortega, who records as Lorn. On his latest album, the stunning Remnant, he seems to have taken the —"Go as dark as you can!"—to its logical conclusion. Remnant is a brilliant, absorbing record on which Ortega warps and scuffs sound until the abrasions become audible. The hypnotic "L'Appel Du Vide" opens with a ripple of sandpapered electronics that clears a path for a lead synth line—or is it a severely distorted vocal?—that twists and bends like a moebius strip. An icicle-stab synth pulse dominates the foreground of "Out of the Frame" while vocals so heavily processed they sound ghost-like flutter across the back. "Memory Management," the album's one moment of emotional respite, is lit up by a glowing, neon-like melody that eventually dissolves into static and fog as the song reaches its conclusion. Taken in full, Remnant feels like a record made of smoke and ash, a suffocating deep-dive into darkness that reveals new shadows and corners with each new journey through it.
Merch for this release:
Vinyl LP, Compact Disc (CD), T-Shirt/Apparel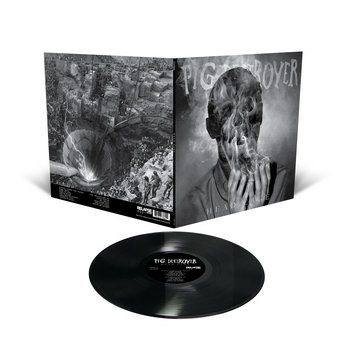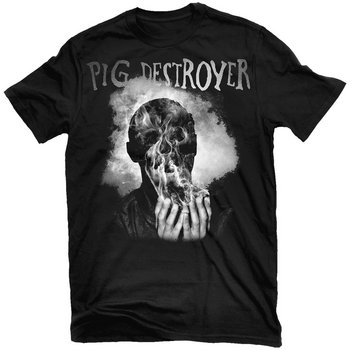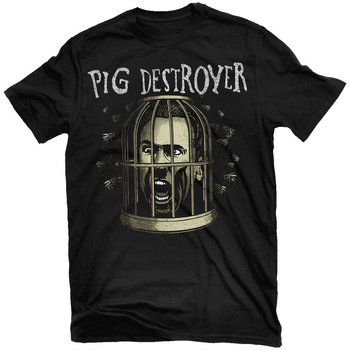 "We will not be held responsible for any hearing impairments or damage caused to you for excessive exposure to this sound." That garbled, foreboding warning, spoken by some disembodied android with a British accent, serves as our introduction to Head Cage, the sixth full-length monstrosity by Virginia grindcore vets Pig Destroyer. Though this LP's not quite as blast-beat-heavy as the group's past releases, it's a warning that should be heeded nonetheless: by expanding their ranks to include John Jarvis, Pig Destroyer's first-ever bassist in 25 years, and new drummer Adam Jarvis, and allotting themselves additional sonic space throughout, the hellions have effectively doubled their creative ambition, and dynamic reach — confirming their lasting strengths once again (as if we needed a reminder). From the coarse, cutting barnstormers ("Army of Cops," "Mt. Skull") to the prolonged, prog-spattered sludge baths (seven-minute closer "House of Snakes"), Head Cage has no shortage of brutality in store. Musical Sadomasochists, rejoice!
School Damage
A to X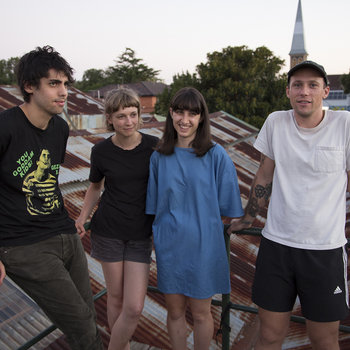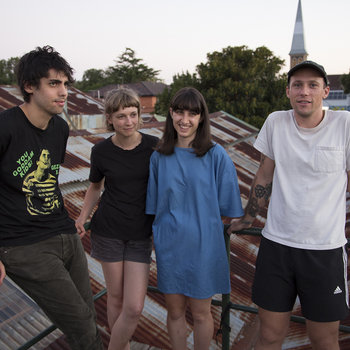 Merch for this release:
Compact Disc (CD), Vinyl LP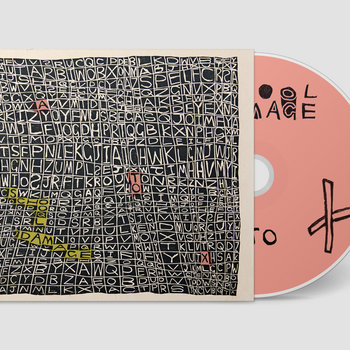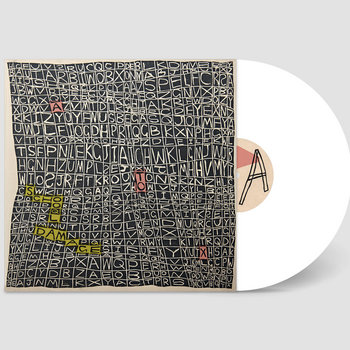 On second album A To X, Melbourne, Australia quartet School Damage tie up the loose ends left dangling by last year's fine, but scattered self-titled debut LP with stronger songwriting, tighter musicianship, and some sharply rendered post-punk touches to temper their (still) super sweet, warbly keyboard-led sound. The band has expanded their main influences include a few choice classics from the pre-C86 era—second track, a bouncy earworm called "Psykick Damage," is a clear shout out to the Fall both sonically and, of course, with the title—and lyrically they've expanded, as well, moving beyond the quotidian subject matter of their debut (e.g. songs about online shopping) to trickier emotional terrain. School Damage still shamble through the record's 15 songs like the charming bedroom pop band they started out life as, but they've acquired a focus that allows them to push their minimalist, highly melodic sound to the breaking point without ever losing the plot (or the listener.) There's nothing not to like about this latest winner from the always reliable Chapter Music label.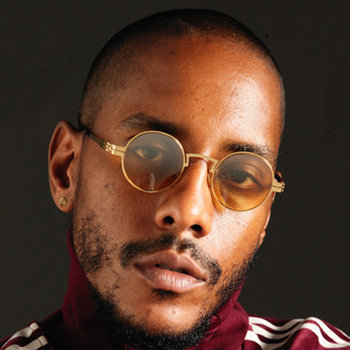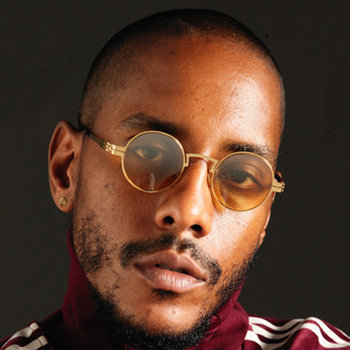 Merch for this release:
Compact Disc (CD), Vinyl LP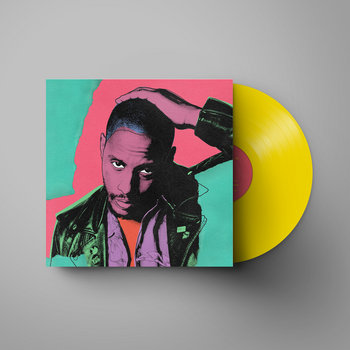 On Where Neon Goes to Die, Miami songwriter Steven A. Clark occupies the same tough-to-pinpoint niche Terence Trent D'Arby did in the '80s, making music that's pop in form, but too slippery and artful to be so easily categorized. Witness the hauntingly beautiful album opener "Maria, Under the Moon," which was written by Clark's uncle, who used to play it when the singer was still a child. It's got the same minimalist rhythm as Marvin Gaye's "Sexual Healing" and the kind of melancholy synth washes that wouldn't sound out of place on a Frank Ocean song, but its melody is wonderfully counterintuitive—it never crests in an all-caps crescendo, never turns a hard right into a major key; instead, it remains understated and moody—it's "opening track as scene-setting" rather than "declaration of purpose." "Feel This Way" is brighter, its apostrophe-like drums quicker, it's chicken-scratch guitar reminiscent of late-period Daft Punk, but it wisely never explodes into a groan-worthy cut-and-paste "club banger"; instead, it hangs back and works the groove. The album is full of moments like this, prizing mood, color, and texture over head-splitting obviousness. And while there are a few missteps—"Did I Hurt U,"  in particular, is so nasty and mean spirited that it's hard to justify its inclusion on the album—the bulk of Neon is a testament to the power of subtlety.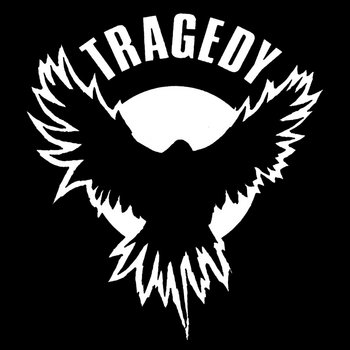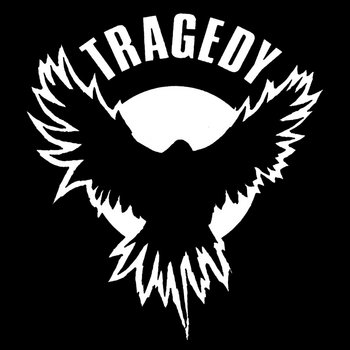 For punks, of course, Tragedy need no introduction. Comprising members of well-loved '90s outfits like His Hero is Gone and Deathreat, the Portland, OR group's been a going concern since 2000, when they came roaring out of the gate with a self-titled album of fast-paced, melodic, crusty hardcore that became, to many—including myself—an instant classic. With cathedral-ceiling riffs and a rhythm section that seems to have two settings ("galloping" and "crushing"), it captured the breadth, energy, and themes of political resistance efforts like the mobilizations against the WTO, IMF, and war in Iraq and Afghanistan. They've only tweaked this formula slightly over their lifetime, taking sometimes significant gaps to focus on their other projects; Fury is their first offering since 2012's Darker Days Ahead (a title that, in retrospect, feels a bit too on-the-nose). A taut EP that feels, as Tragedy's work always does, bigger than its container, Fury also never feels bloated (from the suspenseful intro of "Leviathan" to the grimy closer "A Life Entombed," it even has a clear narrative arc). Aptly titled, it's a welcome return—a roar in the darkness, a reminder that the political movements that have risen aboveground in response to the present moment have their genesis in decades (even centuries) worth of movements towards freedom and justice and against fascism.