SEVEN ESSENTIAL RELEASES
This Week's Essential Releases: Jazz-Funk, Electronic, Hardcore and More
By Bandcamp Daily Staff · September 21, 2018
Welcome to Seven Essential Releases, our weekly roundup of the best music on Bandcamp. Each week, we'll recommend six new albums that were released between last Friday and this Friday, plus pick an older LP from the stacks that you may have missed.
New Releases
Merch for this release:
Vinyl LP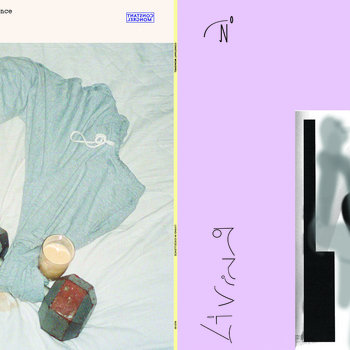 The latest LP from Aussie troublemakers Constant Mongrel is sharper, more focused, and more potent than anything they've done to date. The band always excelled at power and fury but on Living in Excellence, they marry those sharp riffs to cunning melodies, landing somewhere on the border between post-punk and deathrock. The album explodes immediately, a big crash of guitar and cymbals collapsing over Hugh Young's pitch-black, venomous sneer. "Birch" is a white-knuckle rave-up, but Young's vocals are drenched in so much reverb it sounds like he's singing from inside a mausoleum. The group leavens their palette of deep blues and blacks with the occasional splash of light grey: "Lifeless Crisis" is ushered in by baleful synths and proceeds at a steady, controlled pace, working a quietly melodic bassline and saving all of its ire for an explosion at the chorus. And album closer "Puffy" borders on the anthemic, a flailing sax line and rococo piano adding texture and shape to the broad swipes of guitar. Living in Excellence feels like a leap forward for the band, a calcification of all they've done well in the past, and a bold new course for the future.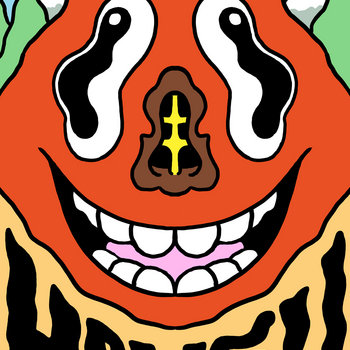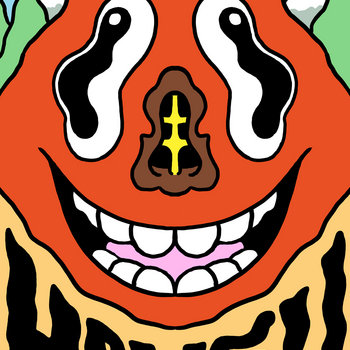 Merch for this release:
Cassette
I know it sounds strange, but hear me out — listening to Dustin Wong's new whirling-dervish of an LP, you'd swear you were a kid again. Granted, the guitarist's solo recordings have always skewed whimsical and wide-eyed, especially when compared to the avant art-punk he put forth with his best-known (and long defunct) band, Ponytail: surf guitar, off-kilter synths, and hypnotic loops bubbling and bursting in a manic froth. Fluid World Building 101 With Shaman Bambu, however, elevates that zaniness to a whole, new, cosmic plane unexplored on Wong's previous work. "Shaman Bambu's Portfolio" and "Desert Via Hovercamel" find him ditching the fluid, Fahey-esque soundscapes of old for chirpy, compressed electronics reminiscent of '80s video-game sounds, and on the marvelous "Cup of Seashells at Neural Tower," contorting cheerful steel-drum rhythms into discordant carnival music (and all by his lonesome, too)! Ultimately, Wong's proves himself as neither shaman nor world-builder on this thing, but rather the god of his own delightfully weird universe — a true avant miracle-worker.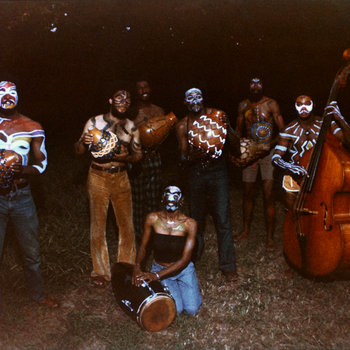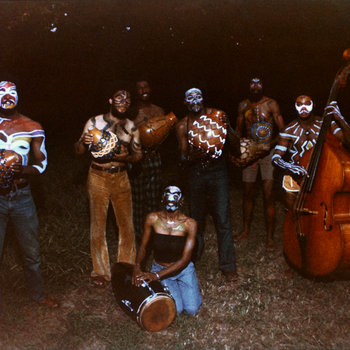 Merch for this release:
Compact Disc (CD), 2 x Vinyl LP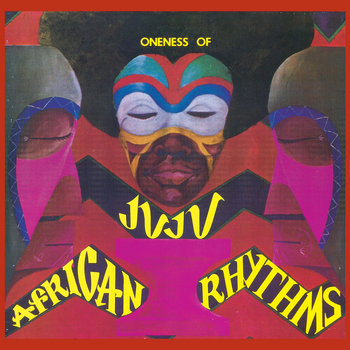 Go to J Dilla's Welcome to Detroit. Listen to this song. It's a direct nod to Oneness of Juju's African Rhythms, a percussive jazz-funk classic first released in 1975. The second reissue on Strut—the first was in 2002—African Rhythms is as much about bandleader James "Plunky" Branch as it is about black people as a whole. Branch had been an activist whose first band, Juju, was meant to draw attention to the devastation of apartheid in South Africa. That music was more avant-garde; Oneness of Juju was meant to be festive and educational. "We wanted a song to dance to with a message," Branch once said. Though political, African Rhythms is full of groove-oriented funk that simply goes and goes.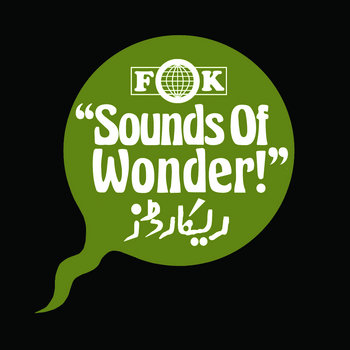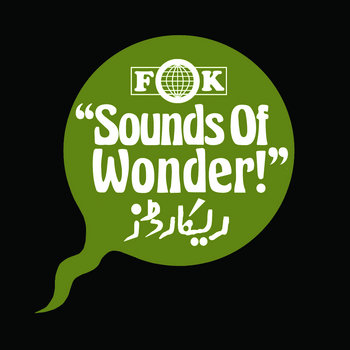 Merch for this release:
Vinyl LP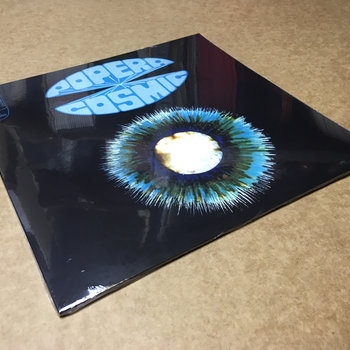 I know this might read as a cop out, but Popera Cosmic's Les Esclaves is truly all over the place. "Poursuite" is gritty psych-rock, with billowing horns and choral moans that swell by the second. Then there's "Quelle Audace," an operatic arrangement. It's all funneled into the 1969 album, dubbed as France's first true psychedelic LP, now reissued on label Finders Keepers. Les Esclaves was quickly forgotten upon its release, but the music here precedes the release of like-minded Gallic concept records, and looks back just two years to The Beatles' equally adventurous Sgt. Peppers' Lonely Hearts Club Band. Forty-nine years after its release, Les Esclaves still seems fresh and ahead of its time.
Merch for this release:
Compact Disc (CD), Vinyl LP, Other Vinyl
The final album from Richard Swift serves as a bittersweet summary statement of all of the things the gifted musician and producer excelled at over the course of his too-brief life. Throughout The Hex, Swift takes a host of American music styles—mostly from the 1960s—throws them into a kind of cultural Cuisinart, and emerges with something soulful, melancholy, and devastatingly beautiful. The album opens like a Spaghetti Western, a dawdling bassline and a sweep of Morricone-esque strings, before Swift's gorgeous, aching voice floats in over top. Swift garnered deserved praise for his skill in the studio, but one of the elements that stands out most about The Hex is his gift as a singer. "Broken Finger Blues" is a spot-on Motown recreation, from the big, booming drums to the twinkling marimba, but it wouldn't be nearly as effective without Swift's beautiful falsetto and gently drifting backing vocals. Just two songs later, he switches gears for "Dirty Jim," a Nilsson-esque, saloon-piano swinger on which Swift swings up the octave and back down again easily and gracefully. But if the record's first half are focused mostly on genre exercises, on the back half, the clouds begin to gather. "Nancy" is a haunting mood piece heavy on quivering synths and big, chiaroscuro strings. The song is a meditation on loss and sadness that, in light of Swift's passing, cuts to the core. The Hex is a powerful work, colored by grief and shot through with Swift's inimitable personality—and a reminder of how much dimmer the music world will be without him.
Merch for this release:
7" Vinyl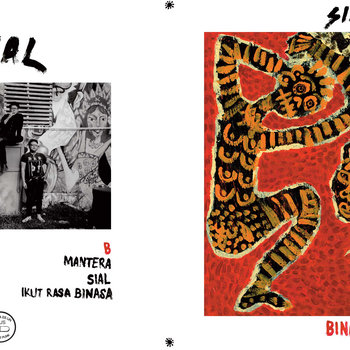 Malay-language Singaporean hardcore outfit SIAL burst onto the scene last year with a ferocious demo and self-titled LP within months of one another. This year's follow-up EP, Binasa ("Perish"), continues their reign as one of the most consistent and hardest-hitting groups around. Their sound is obviously indebted to '80s and '90s Japanese crusty noisecore—all blown-out guitars, whirling-knife vocals, and percussion that rattles so quickly it almost blurs—but there are also some good old stompy riffs on the longer tracks, "Mantera" and "Ikut Rasa Binasa." There's so much energy packed into this short, vibrant listen that it has a longer tail—there's a feeling of exhilaration, of being punched up and ready to fight for what matters, long after the actual songs have stopped. They're headed stateside shortly for a short tour in advance of Toronto's annual essential punk fest Not Dead Yet, and I would encourage you not to miss them.
Back Catalog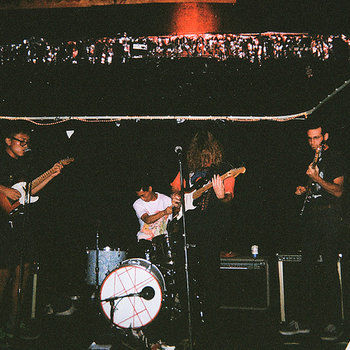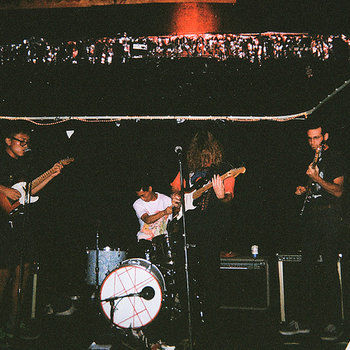 Merch for this release:
Compact Disc (CD)
It's always tricky revisiting a record you once really loved when (nearly) every subsequent release by the band finds you reconsidering that initial opinion. That's why I was so excited to find that Meat Market's self-titled debut, released in 2012 and too quickly lumped into the monolith garage rock sound of the time, still retains the genuine, actually-punk quality that set it apart from its peers in the first place. There's a lot of energy, wit, and grit in these songs, each one possessing anthemic choruses, whip-smart guitar lines, and loud, charging drums and buried group vocals. What's most striking in retrospect is how unself-conscious Meat Market is—a record that sounds like it wasn't made for anyone in particular, and so was made for everyone.