SEVEN ESSENTIAL RELEASES
This Week's Essential Releases: Saharan Guitar, Somber Electronics, and Nerd Rap
By Bandcamp Daily Staff · September 01, 2017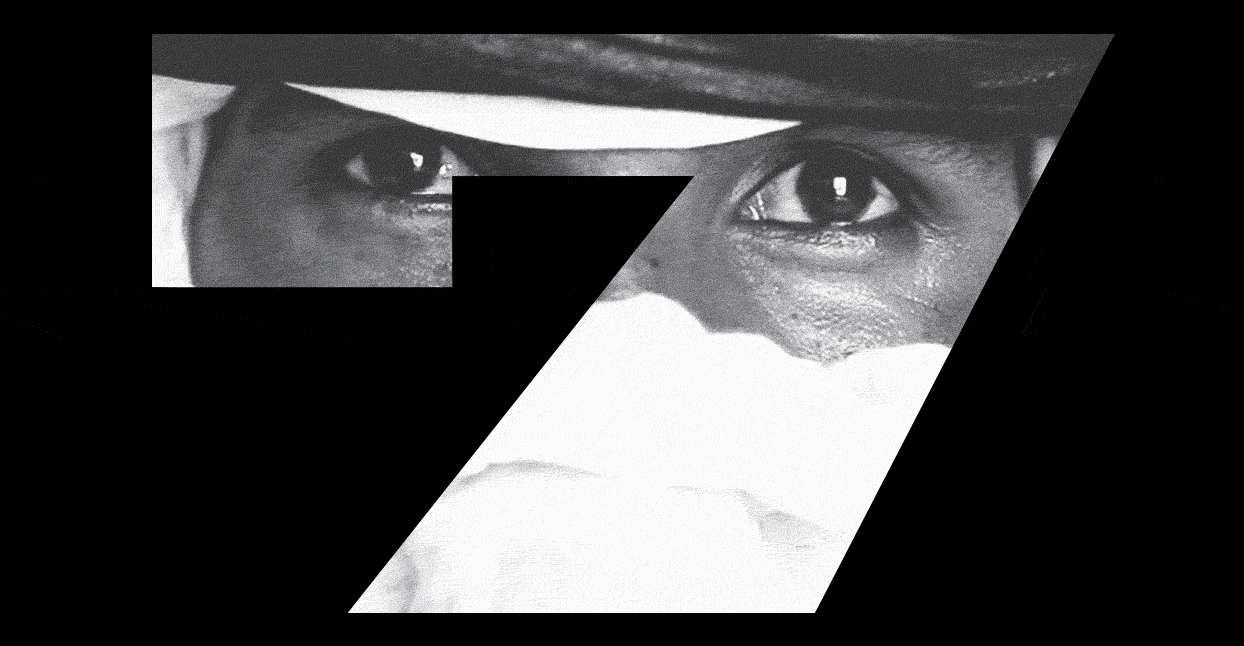 Welcome to Seven Essential Releases, our weekly roundup of the best music on Bandcamp. Each week, we'll recommend six new albums, plus pick an older LP from the stacks that you may have missed.
Merch for this release:
Cassette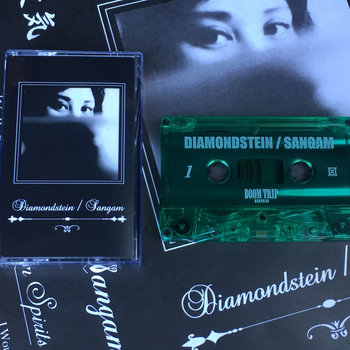 For the last year or so, L.A.'s Doom Trip Records has quietly been releasing a string of excellent records exploring the fascinating far reaches of electronic music. Their latest, a split LP from Diamondstein and Sangam, is no different. The two artists are perfectly paired: Diamondstein's compositions are steady and haunting and marked by an occasional sense of anxiety. The dizzying, 11-minute "The Praise Chorus" begins with a soft, twinkling synth, but gradually builds and swells until it feels shot through with a sense of foreboding. Bells toll, funereal organs shatter the tranquility, and the whole song feels like it's announcing the slow arrival of some dark phantom. Sangam's songs are more sedate. "Knowing Loss" threads the sound of humming traffic and distant voices through gently-exhaling electronics, and the synths on "This Pain Feels the Same" barely register—far-off ripples of sound that buckle and expand like the Northern Lights. The pair collaborate on two tracks, the opening "I Wish I Had More to Offer" and closing "Evenings Fly By"; the former is tense and twitching, the latter an exercise in graceful melancholy. Like all of the songs on Lullabies For Broken Spirits, they are as moody and serene as they are utterly mesmerizing.
Merch for this release:
Vinyl LP, Compact Disc (CD)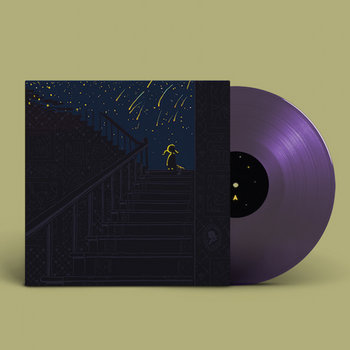 Madeline Kenney is a name you should know and Night Night At The First Landing is a record that causes goosebumps from start to finish. You can thank Toro Y Moi's Chaz Bear for the crystal clear production on this noteworthy full-length debut (like Night Night, her first EP Signals was released on his label Company Records). There's of course the fact that this fuzzy guitar rock is just a "little bit country," or as Kenny describes it—"twang-haze." With a voice as commanding and earnest as Kenney's there are a thousand comparisons that come to mind, but Jenny Lewis on early Rilo Kiley records feels right. Opener "Don't Forget // There's Room" left me breathless with its enchanting spacey guitar duet and slightly terrified like a cold and quiet desert night (the voices come in like wolves howling).
Tuareg guitarist Mdou Moctar gained a bit of prominence stateside for his role as the Prince character in the Agadez remake of Purple Rain. That film, and its accompanying soundtrack, was a showcase for Moctar's natural charisma and his fleet-fingered approach to the guitar. By those standards, Sousoume Tamachek is more sedate. On tracks like "Illmouloud" and the gorgeous album-opener "Anar," Moctar doesn't stun with virtuosity so much as hypnotize with melody. His voice remains barely above a whisper, floating featherlike above the intricate latticework of guitar. "Allagh N-Tarha" is stunning, Moctar unspooling a simple vocal melody that rises and dips in the mix across pinpricks of acoustic guitar and a barely-there rhythm. "Amidini" feels like a lullaby, and Moctar's voice is so far off in the mix it sounds like he's singing from across an empty room. There's a softness and a delicateness to the tracks on Tamachek that make them feel warm and inviting. These are songs for the campfire, not the concert hall, and Moctar delivers each with skill and grace.
Lara Rix-Martin, she of Heterotic and the Objects Limited label, does nothing without intention. From the artists she chooses to work with to the precise electronic music she makes, she's building the world she envisions, beat by beat. On Ghost on the Stairs, she pulls the listener into her personal world in a characteristically direct way. Rix-Martin lives with Auditory Processing Disorder, a neurological disorder that affects how she hears speech and music; APD pushes background sounds to the forefront, so that sound is difficult to disentangle. Ghost on the Stairs is her musical approximation of how that sounds, with wobbling tones, woozy effects, synth layers, rhythms both enunciated and implied, samples (like the modem connection sound so intimate to those of us who used the Internet in the '90s, on "Dialup"), and vocalizations all competing for space in a decidedly nontraditional way. It's unsettling, and requires an amount of patience most of us in our constantly-distracted contemporary state struggle to achieve, but is not unpleasant—it's just different. (Tracks like "Online Persona," "Alone Again," and "The Whales" are genuinely beautiful.) The best works of art are transportative, able to swallow us whole for their duration, and that's what Ghost on the Stairs is able to achieve—it's a trip inside Rix-Martin's head in the language she knows best.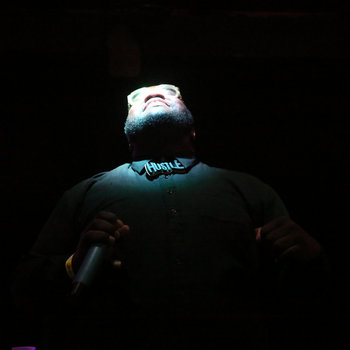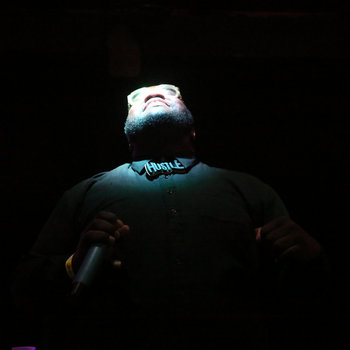 Merch for this release:
Cassette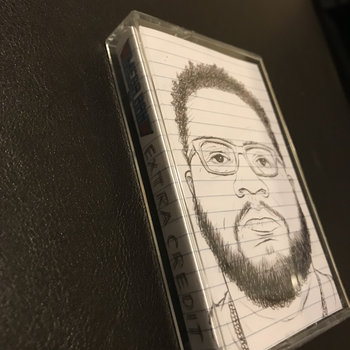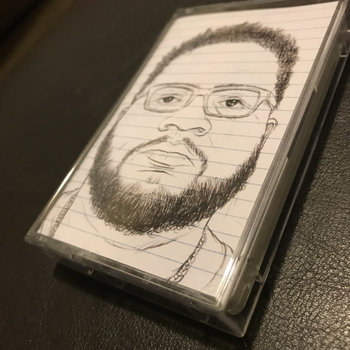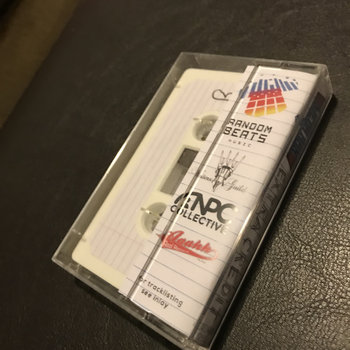 In the fall of 2016, Mega Ran was one of many nerdcore rappers who took Jeopardy! host Alex Trebek to task. The TV personality said lyricists who rhyme about video games and science fiction were "losers." Nerdcore rappers clapped back in the form of "Who Is…Alex Trebek?," a hulking posse cut on which 13 emcees flamed Trebek over the show's popular thinking music. Undeterred, and after a full touring schedule, Mega Ran is back with an impressive new album that features J-Live, Homeboy Sandman and Sammus on guest vocals, with beats by Kaito Kobayashi, DIBIA$E and K-Murdock, among others. At certain points throughout the LP, Ran spits introspective bars that feel clever and comedic. Like on "Bliss of Solitude," which details his upbringing: "In high school, I did well on the ACTs / And my sex life was similar to A.C. Green's. (For those keeping score at home, Green was an NBA player with the Los Angeles Lakers who famously wanted to abstain from sex until he was married.) Then on "Church, Pt. 2," featuring SisQó (yes, that SisQó), Ran continues the look-back theme with a little shit talking: "Used to call me an idiot, now they call me a genius / I ain't wit the BS, you see it and you believe it / And ya arms too short to box, you're like a T-Rex." Bonus points for the reptilian reference.
The Woolen Men might be the last truly punk band in the world, by which I mean a band solely interested in making music for its own sake without an eye towards money or fame or whatever it is to be gained by playing scratchy, smarty pants indie post-punk these days. Undiluted love of music, and playing music, is the dominant sentiment throughout the band's latest LP Lucky Box; their first since the release of 2015's criminally overlooked Temporary Monument, the Woolen Men's nearly-flawless ode to their rapidly gentrifying home city of Portland, Oregon. Where that record was defiantly dour—"Hold on to the wheel," went the chorus of the final track—"Lucky Box" is, dare I say, rather hopeful in scope, the overall impression being one of a genuinely great band doing exactly what they want, how they want, without any need or even desire for outside approval. A co-release from local Portland label See My Friends and the band's own in-house label Dog's Table, Lucky Box isn't new material–it collects together previously recorded originals and a few excellently rendered covers (even the most die-hard Fall fan might stumble at first on the band's interesting and rather straight-forward take on "Psycho Mafia")—but it plays as a cohesive whole due to the band's remarkable chemistry. Final track "Music" takes the long-view on the value of creation with a sweet and succinct lyrical summation: "It doesn't feel like much when you're doing it/ Only later do you realize what it was." Lucky Box is pure punk for pure hearts. Lucky us.
Back Catalogue
If you miss the 90s, LA-based husband and wife duo Umm are here to zap you right back to the days of ultra fuzzy, feel good alt-rock à la the Breeders' Last Splash or Veruca Salt's American Thighs with their debut LP Double Worshipper. Umm, both seasoned musicians who've done time Bright Eyes and Big Harp, have written a breezy, summery record packed full of ridiculously catchy pop songs given serious heft with effects-laden guitar, chunky, melodic bass lines, psychedelic synths, and tight, sweet vocal harmonies. Though the subject matter is somewhat dark—this is a record about growing up—the music is never anything but bright and propulsive. Umm also know how to ride out a good groove as on 5-minute-long album centerpiece (and total jammer) "Total Collapse of the Sun." "Out with the old/in with the new/but I'm just not sure which one I belong to," they sing. On Double Worshipper, they manage to be both at the same time to great effect.