SEVEN ESSENTIAL RELEASES
This Week's Essential Releases: Hip-Hop, Synthwave, Pop, and More
By Bandcamp Daily Staff · October 19, 2018
Welcome to Seven Essential Releases, our weekly roundup of the best music on Bandcamp. Each week, we'll recommend six new albums that were released between last Friday and this Friday, plus pick an older LP from the stacks that you may have missed.
New Releases
Merch for this release:
Vinyl LP, Compact Disc (CD), Cassette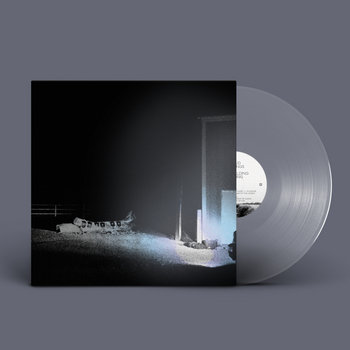 For the vast majority of their nearly decade-long career, Cloud Nothings have acted as paragons of punk compromise, splitting the difference between rowdy, pit-friendly post-hardcore and insidiously catchy pop-rock. Their riotous sixth album "Last Burning Building," however, proves a far less civil affair, unfolding instead as an extended outpouring of raw energy and unbridled emotion. With the exception of "Dissolution" – an 11-minute foray into post-rock, capped off with a drawn-out, static-ridden breakdown — these eight songs find Dylan Baldi and co. at their most desperate; so fervent are the frontman's larynx-shredding vocals on "Leave Him Now," you'd think he'd given himself a hernia (or several) while recording it. At the same time, songs like "In Shame" (or as I call it, the unofficial "Bojack Horseman" theme song) and "So Right So Clean" prove the Cleveland outfit haven't lost their penchant for surging, stick-to-your-ribs hooks in the slightest. I call that a win-win.
Empress Of
Us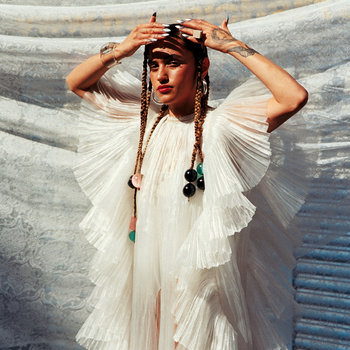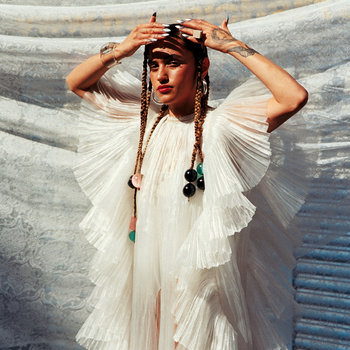 Lorely Rodriguez's first album as Empress Of, 2015's Me, established her as an electro-pop force to be reckoned with—a sensitive, detail-oriented producer and singer-songwriter with a clear and lovely voice who made introspective, emotionally resonant work. She's since relocated (as so many do) from New York to L.A.; her follow-up, Us, as the album title suggests, is an expansion of Me's vision, and it does feel a bit sunnier, as well, reflective of a newfound sense of community. While Me plumbed internal insecurities, Us is a tender ode to connection ("Here I am, I'm vulnerable again /I'm on exhibition /I need you to listen," she sings on the bilingual "Trust Me Baby," a sweet-but-not-saccharine peek into an intimate world that sounds full of air and light, the way a new relationship should. "Love for Me" is built from dreamy chords and pinging beats, and Rodriguez's voice maneuvers through that architecture in a manner both playful and anxious as she asks an old love, now somewhat estranged, about the boundaries of their relationship. While much pop looks to big, universalized experiences, Rodriguez's specificity helps her make work that hits harder, and her deftness as a producer, songwriter, and vocalist is only deepening. Us is that perfect follow-up to an acclaimed debut, one that builds on the established foundation fans know and love but isn't afraid to grow, to take risks. Long live Lorely.
Merch for this release:
2 x Vinyl LP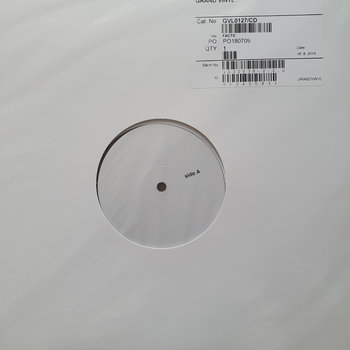 ((((FACTS)))), the new record from rap duo Madison Washington, opens with a bit of a fake-out. After a brief, spoken-word intro, the title track lurches angrily to life. It's a harrowing, apocalyptic number, built on a walloping rhythm and a bassline that swings and swipes like a machete, drawing a straight line lyrically and sonically back to turn-of-the-century classics like Funcrusher Plus and The Future is Now. But just when it seems like Malik Ameer and producer thatmanmonkz are setting us up for a suffocating, album-length tour of modern-day dystopia, they cannily reset the scene with "Baytrified," a loose-limbed G-funk homage with whistling keys and a woozy, gang-vocal chorus. From there, the album ping-pongs blissfully from coast to coast; Ameer lived both in the Bay Area and in New York City, and the bulk of the music on ((((FACTS))) functions as a loving tribute to the rap styles of both coasts: dusty, jazz-influenced production for the New York songs, open-top Camaro funk jams for the tracks set in California. But while the sonics may have brightened, Ameer's prose remains clear-eyed and unsparing. The East Coast/West Coast split is a canny framing device Madison Washington use to explore the threats facing both ends of the country—specifically, gentrification, the rise of the millionaire class, the eradication of local cultures, and the ever-present specter of racism. "Californie Hypnagogique" may be powered by a limber, bouncing groove, but its lyrics tackle the complexities of life in mid '90s California. The Harlem tribute "Monkz Point," with its delirious, washed-out bebop production, paints a picture of too-hot rent parties and lazy summer nights spent hanging out with friends on street corners. In the end, ((((FACTS)))) serves two ends: it's a thumbnail history of the sound of '90s hip-hop, with both coasts equally represented, and an incisive look at the cultures that created it—and the current forces that are making it harder for those artistic cultures to survive.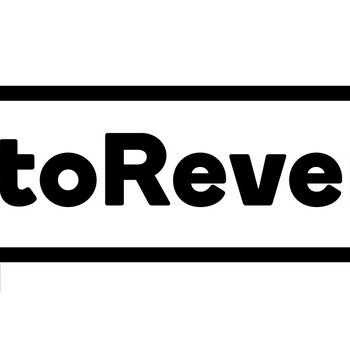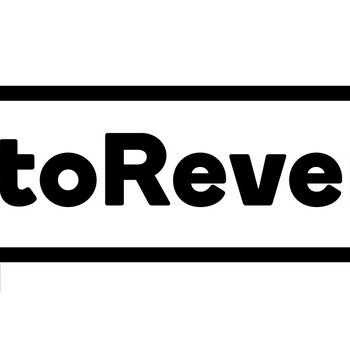 Merch for this release:
Vinyl LP, Compact Disc (CD)
Around this time last year, rapper Open Mike Eagle seemed in a far more serious mood. The conceptual Brick Body Kids Still Daydream chronicled the life cycle of the Robert Taylor Homes, a massive housing project on the South Side of Chicago that was demolished 11 years ago. Eagle once lived there as a child, and the album—easily one of 2017's best—found the rapper paying homage to the place he once called home. His follow-up, What Happens When I Try To Relax, feels much looser, almost a victory lap in a way. In typical OME fashion, the lyricist makes the mundane sound like the coolest shit ever. "Just look at my calendar, look at my schedule, Monday is incredible," he exclaims on opening track "Relatable (peak OME)." Then on "Southside Eagle (93 Bulls)," the rapper runs through his personal highs and lows of the past year. "I'm checking last year's numbers and it's not bad/ I prolly need to start another podcast … In my hood OGs threw pitchforks, now I'm northside bound doing Pitchfork?" Another highlight from the past year that Eagle didn't mention: He had his first wrestling match ever in early October. Legend Mick Foley helped him win. That's hella tight.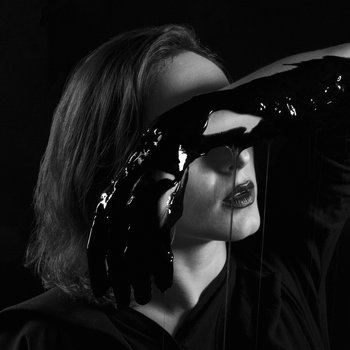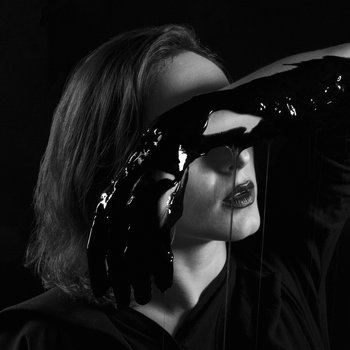 Istanbul's Tuğçe Şenoğul makes magnificent, unique dark pop—melodramatic and cinematic, with sweeping strings and synths, ticking drum machines and curliqued, sometimes atonal guitar solos. Her voice can creak gently with the weight of her phrasing, or it can feel solid and glittering like a gem held tight in the palm of one's hand, or it can ascend like smoke; she's a beautifully versatile vocalist. Formerly a member of Seni Görmem Imkansız, with Gaye Su Akyol, it's obvious she's got the same kind of distinctive, careful vision for her work as her former partner does—where Akyol's work feels dizzying in its psychedelic reach, Şenoğul sounds as if she's soundtracking an imaginary crime thriller, building a tiny noir world in every song. (My immediate thought upon hearing the stirring "Bıraktığın İzler" was of Frances Glessner Lee's crime scene dioramas.) "Bunu Sana Demiştim" edges toward the goth club floor with its synth-pulsed core, but is pushed away by its chorus's sheer majesty; a swoon before the dance. This is a stunning debut, and it's sticking with me hard in these chilly days.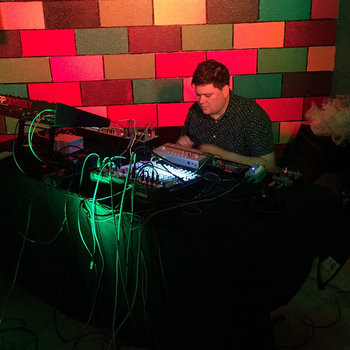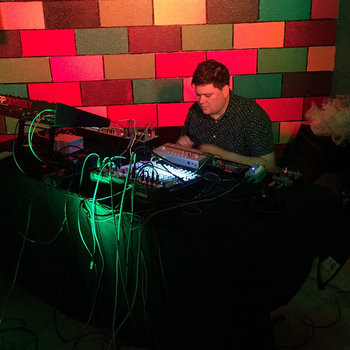 The post-Stranger Things explosion in the popularity of synth-based music means, inevitably, an equal rise in trendspotters who ape the music's blueprint without capturing any of its soul. Which makes an album like Young Hierophant's The Thin Place that much more refreshing. The four songs on this EP, all of which clock in north of five minutes, are more concerned with creating a sense of place and mood than they are in nostalgia trafficking, and they do so beautifully. Each song builds slowly, every element feeling meticulously placed. Album-opener "Bragdon Wood" blinks to life, a few pointillist notes lighting up then vanishing, with empty space as crucial an element as sound. Things escalate in "Sylvan Dread," but never at the expense of worldbuilding. A small constellation of synths surrounds a razor-edged lead line, and other sounds—distant chimes, a gentle bass pulse, a synth that flits back and forth like a firefly—appear briefly then retire. "Hyssop and Licorice" is brighter, but still masterfully controlled, finding room for the handclap rhythms of Chicago house, and a nervy lead synth line that yanks the song insistently forward. As its album art suggests, The Thin Place feels like a long walk in a haunted forest (An obscure reference for the heads: at scattered moments, Joy Electric circa We Are the Music Makers comes to mind), with just enough ripples of moonlight to keep the ghosts at bay.
Back Catalog
As bittersweet as their band name, Cough Drop's Yell Heah is a 90s indie rock-inflected record about the slow crash of unwanted endings in their most nascent stages and the bleak muddle of feelings accompanying them: useless nostalgia, half-believed hope in a future (any future), and a rickety raft of determination held together by sheer force of will floating precariously upon an ocean of tiny, unbearable disappointments. Yell Heah is also a literal ending—this is the first and final thing the Tallahassee band will ever release; a true shame considering how deftly the four piece stitch raw emotions and lyrical truth bombs to winding, mathy guitars and pensive, spiraling songs that conceal emotionally rich anthemic choruses delivered without a hint of duplicity. There's little-to-no information about Cough Drop online, which means this record exists in a vacuum. There is no future and there is no past, so Yell Heah can be taken only for what it offers in the moment. It's a lesson the band hammers home in highlight "Pensacola," wherein vocalist Christine Goodwyne finds comfort in rejection ("I've joined another fucking band I know you don't care about") by desperately attempting to lift her spirits with a series of hot, pinched pronouncements brimful of unfiltered anger and sorrow: "Another one going to Chicago/ How nice/ And me, I guess I'm staying in Florida/ It's looking like Pensacola/ It's not something to be proud of/ But I'm just glad it's not Tampa/ I forgot that was the goal/ I guess I win/ I'm not going back to Tampa/ I'll be living the dream."