SEVEN ESSENTIAL RELEASES
This Week's Essential Releases: Global Techno, Indie Pop, Noise Rock & More
By Bandcamp Daily Staff · October 13, 2017
Welcome to Seven Essential Releases, our weekly roundup of the best music on Bandcamp. Each week, we'll recommend six new albums, plus pick an older LP from the stacks that you may have missed.
Merch for this release:
Vinyl LP
There's usually some hemming and hawing that goes on when the lead singer of a popular band puts out a solo record. In this case, it's Andrew Savage of Parquet Courts with something definitely more raw and a little bit more country than his full band. Thawing Dawn (which sounds like it aught to title a black metal record instead of an indie rock one) is an album filled with lackadaisical pop songs that use Savage's wide-ranging voice as the main instrument. There is some serious Western cowboy chase twang on "Winter in the South," which makes it my instant favorite.
Courtney Barnett & Kurt Vile, Lotta Sea Lice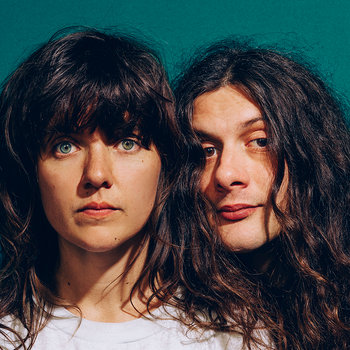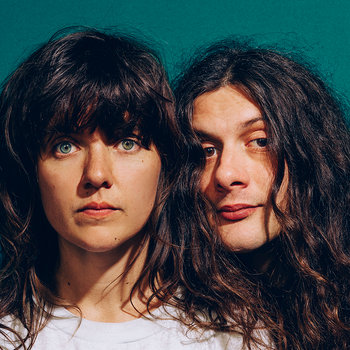 Merch for this release:
Compact Disc (CD), Vinyl LP, T-Shirt/Apparel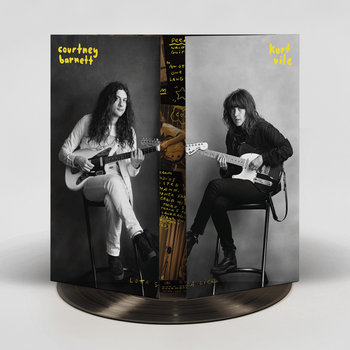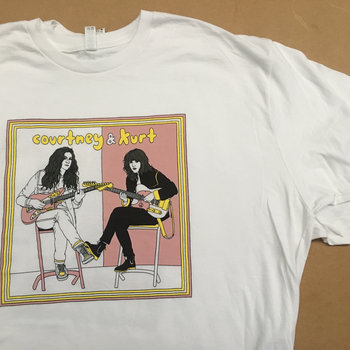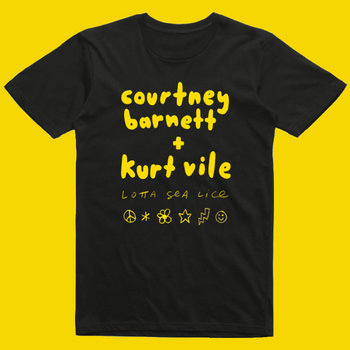 The record is a conversation between two accomplished musicians: Kurt Vile and Courtney Barnett. It's as if they're sitting at a booth in a quintessential American diner sharing burgers and milkshakes and stories of what it's like to be a touring musician in 2017. It's a SXSW keynote address set to a laid-back meld of the artists' respective styles. There are hints of June Carter and Johnny Cash in the way the music is very much the background for the vocals. There's clever wordplay, delivered in Vile's deadpan and Barnett's occasionally disaffected singsong. Lyrics like "I cherish my intercontinental friendships, we talk it over continental breakfast" make it a delightful record made by two musicians obviously wise beyond their years.
Merch for this release:
Vinyl LP
Fatima al Qadiri was born in Senegal, raised in Kuwait, spent a few years living in Brooklyn and currently resides in Berlin. All of those places—and more—turn up in her music, globally-minded dance that incorporates Middle Eastern melodies, skittering polyrhythms and a sweaty, club-friendly vibe. The title of her latest EP, Shaneera, is taken from an english mispronunication of the Arabic word for "outrageous," and over the course of its five tracks, al Qadiri and a small band of guest stars explore the political implications of the idea of "outrageousness." An outgrowth of an art installation that examined gender performativity in Kuwait, Shaneera cribs some of its lyrics from Grindr chats and drag shows, pairing them with music that is marveoulsly slippery and difficult to pin down. Closing track "Galby" is almost gothic in its mood and temperament, with deep purple sluices of synth streaking across a menacing rhythm track. "Alkahaf" opens with searing, siren-like electronics before leaning into its unsteady groove, the occasional high-pitch synth sketching a snaking Middle Eastern melody over top. The vocals appear in brief, haunting snatches—sometimes hollering just a few words before disappearing back into the night. Shaneera is an intoxicating EP, a dizzying, globetrotting collection of songs that ends up creating a world all its own.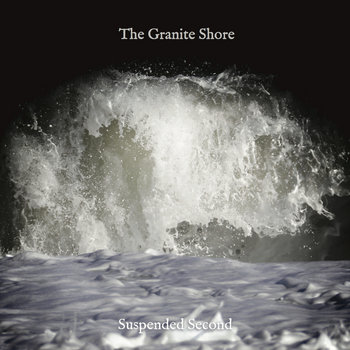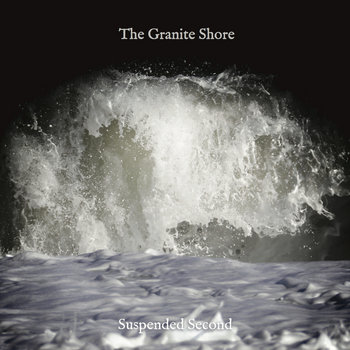 Merch for this release:
Vinyl LP, 2 x Vinyl LP, Compact Disc (CD)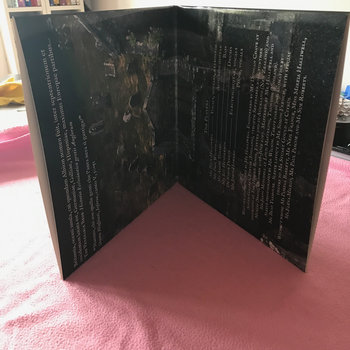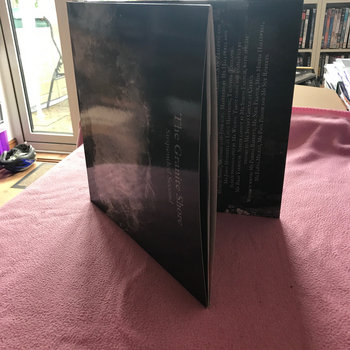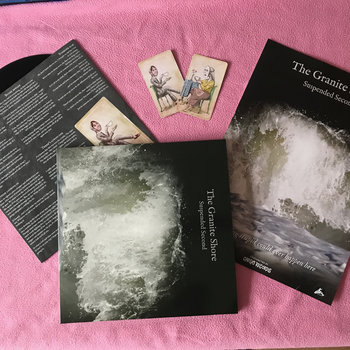 The Granite Shore belong in the same loose category as The Divine Comedy and The Harvest Ministers—bands who pair rich, beautifully-ornamented, classically-informed pop music with sharp, wry lyrics delivered by a voice that is both romantic and droll. In this case, the voice belongs to Nick Halliwell, who also runs the excellent Occultation Records (home of The Revolutionary Army of the Infant Jesus, among others). The group's second record, which follows their decades-in-the-making debut, tackles anxiety both global and personal. On the hushed "So It Begins," whose gentle rhythms recall early Belle & Sebastian, Halliwell stands amidst "the clutter that is culture"; "Buyer Beware" draws a parallel between the audience for an aging rock band and a society that refuses to move forward. "What do you want us to play?" Halliwell sings, "Would you prefer a new one, or something from way back when?" The song's sly political intent lunges like an asp in the final verse: "There's a veering to the right, but don't turn a hair/ the clocks will all go back again next year." Throughout, the band manages the artful balance of graceful melody and acid wit; Suspended Second is a chocolate cake, with frosting that's equal parts sugar and arsenic.
Merch for this release:
Vinyl LP, Compact Disc (CD)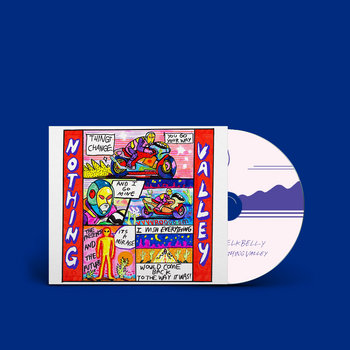 Melkbelly have been one of Chicago's best underground rock bands for a solid handful of years now. Its members are firmly entrenched in the noisier, more experimental side of the scene, and their sound ranges wide, raw, and dissonant across it, from breakneck time changes and blown-out vocals (album opener "Off the Lot") to sludgy psychedelic heft ("Petrified") and beyond—all without losing a sense of cohesion or a sense of joy. Their punch packs plenty of melody, too: the hooks from "Middle Of" and "RUNRXRN" are unstoppable. Many noise rock records I love are dark and bludgeoning, and there's plenty of gnarl here, but also plenty of buoyancy. This is an imaginative and fun record; if you've seen Melkbelly live, you know their sense of nervy energy, and this is the first recording of theirs that truly captures that. The artist that delights on first surface listen and continues to reveal deeper, weirder layers on repeated listens is a rare bird; we're lucky to have this recorded document of Melkbelly in flight.
Mo Kolours, Axum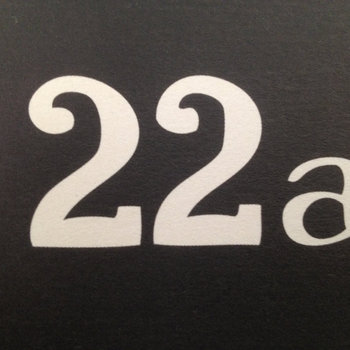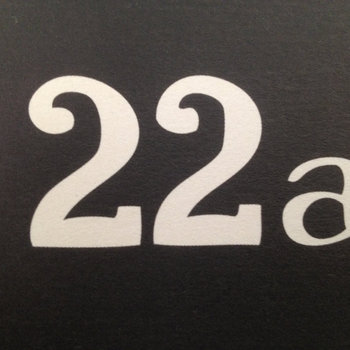 Merch for this release:
7" Vinyl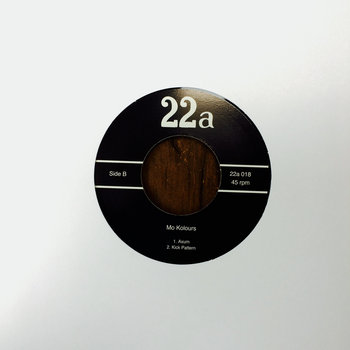 "I love drums," producer Mo Kolours once said. "I just like hitting stuff that makes a noise." Since the release of his debut EP, Drum Talking, in 2011, Mo has held firm to that statement, dropping batches of music that blend Sega, soul and reggae dub. Over the past three years specifically, Mo has inched away from the lo-fi uniqueness of his previous work for something more palatable. So while Axum might be his most digestible project to date, it's still fairly loose and open ended, maintaining the esoteric appeal of Mo's earlier releases while catering to a broader group of listeners. "High Spirits (Reprise)" and "Axum" are rooted in dance music—the former a slight ode to the early '90s bounce; the latter a festive nod to old-school block parties. Though Axum concludes too quickly, it's always nice to hear Mo hitting stuff and making noise.
Back Catalogue
Nervous breakdown as pop record is nothing new, but Nima Kazerouni of Los Angeles quartet So Many Wizards makes it sound fresh again on his band's debut full-length Heavy Vision: a 12-song personality crisis that lands somewhere at the intersection of the Aislers Set and the Feelies—think hopped up jangle pop with extra jitters. Originally released in April and recently made available on Bandcamp, Heavy Vision is true to its title. These songs grew out of a series of dark points in Kazerouni's life, none of which he glosses over in his lyrics (see the nihilism of "Just Poison" or the dark humor of "Crows," in which Kazerouni envisions a circle of birds picking at his corpse.) But, as ever, nonstop hooks hooks hooks serve as the sugar that renders emotional pain palatable (if not bearable), and what makes Heavy Vision special is the strength of Kazerouni's songwriting and the interesting ways he supports and tempers his music's inborn nervousness with melodic twists and turns that are both unexpected and pleasingly familiar; sometimes garage, sometimes punk, always infectious. Yet for all its darkness, Heavy Vision has its share of pretty moments as on the lovelorn longing of "Daydream" or the brooding "No One Cares." Although generally played breathlessly fast, So Many Wizards' music is dreamy and pensive; fitting for a band that grew out of a bedroom project and retains the intimacy of songs written for one. On the record's opening track "Sic Boys," Kazerouni sings of trying to "keep it together." He does.