SEVEN ESSENTIAL RELEASES
This Week's Essential Releases: Ethiopian Folk, Belgian Disco, Psych-Rock and More
By Bandcamp Daily Staff · November 16, 2018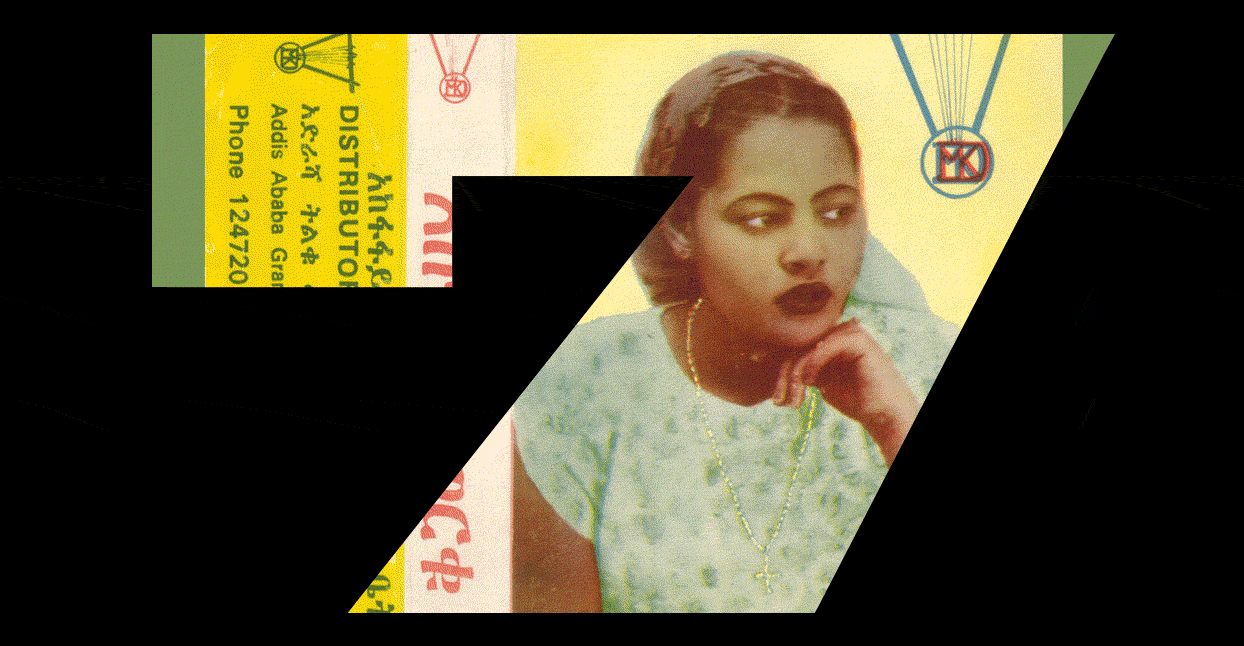 Welcome to Seven Essential Releases, our weekly roundup of the best music on Bandcamp. Each week, we'll recommend six new albums that were released between last Friday and this Friday, plus pick an older LP from the stacks that you may have missed.
New Releases
Merch for this release:
2 x Vinyl LP, Cassette, Compact Disc (CD)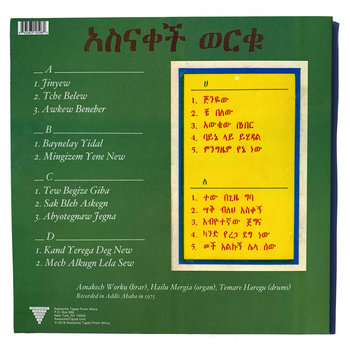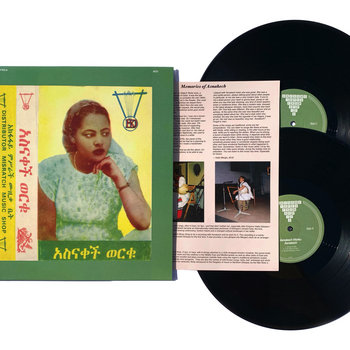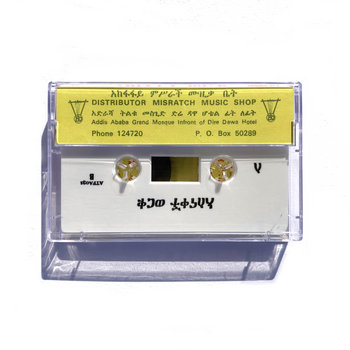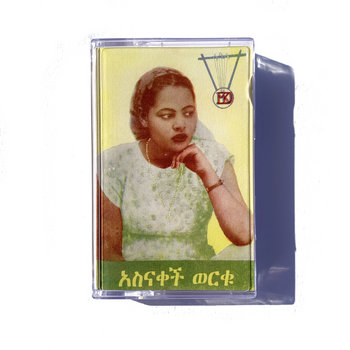 Asnakech Worku is nothing short of an Ethiopian icon; documentarian Rachael Samuel, who made a film about Worku's life which came out in 2013, two years after her death, called her "Ethiopia's Edith Piaf." She was the East African country's very first actress—up until her appearance at the City Hall Theatre in 1952, men played women's parts. She was a dancer. She was a master of the krar, a small pentatonic lute regional to the area. She had a beautiful singing voice, nimble and strong and clear. She was thoroughly modern, thoroughly boundary-breaking, thoroughly multi-talented.
This album, recorded in 1975, is a session Worku did with another titan of Ethiopian music, Hailu Mergia; the tracks include both traditional folk music and Worku's own compositions. Worku's magical voice and krar take center stage; Mergia, a legend in his own right, is here in this case only to produce and supplement, to bring her immense talents into clear focus. Those of us outside Ethiopia are lucky Awesome Tapes from Africa has made this recording available internationally for the first time, so we have a chance to become spellbound by Worku's ability to make complex music seem so effortless, so fluid, and so emotionally resonant. This is a document of a giant at the apex of her power as well as a delightful listen, and Worku's songwriting slots in so easily alongside vaunted traditional work it's nearly indistinguishable, a testament to not just her performance but her compositions.
Merch for this release:
Cassette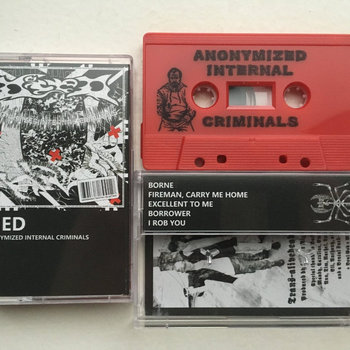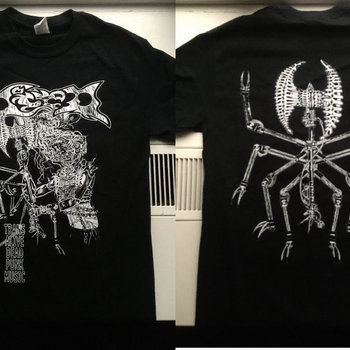 Question: what do punk rock and deep psychoanalysis have in common? Answer: a lot more than you think. Allow me to introduce exhibit A: Anonymized Internal Criminals, the debut full-length from Brooklyn up-and-comers Died. Ever since their 2016 inception, the band have made it their mission to weaponize their associated genre as an extension of the "Trans-alivedead:" an esoteric term which refers to a cruel disjunction between life and death — an existential, liminal malaise that's disproportionately experienced by individuals with schizophrenia. To put it more bluntly and less academically, these gentlemen crank out rippers in order to rend our egos to ribbons.
And that's exactly what they do on this maniacal effort, a mathy, anxiety-ridden piece of work rendered all the more fearsome by the esteemed board smith Arthur Rizk, best known for helming efforts by Code Orange and Power Trip, among other heavyweights. For a unsettling hardcore record, Anonymized Internal Criminals skews pretty damn diverse, and low-key infectious. Some tracks, like "Borne" and "Borrower," unfold as languishing, emo-flavored that extend well past the five-minute mark, while "Fireman, Carry Me Home" and "I Rob You" double down on grindcore madness; the album's midway highlight "Excellent to Me," on the other hand, straddles either extreme. What we're left with is an album that'll leave your mind — and ears — blown.
Joy Postell's Diaspora is black with a capital B, from the gooey blue hair grease she promotes on the cover, to the R&B, rap, and spoken-word poetry she uses to soundtrack the album. Though just 24 minutes, Diaspora presents a full picture of the black experience while digging into the joy, discontent, and uncertainty of life in the United States as a proud person of color. Equally funny (the "Know Your Roots" intro and interlude, inspired by the 1980s "Hey Love" commercials), distressing ("Water"), and uplifting ("Free Black"), Diaspora is a record four years in the making; as it plays, one can hear Postell coming to grips with the city she loves and the world who doesn't love her people. "Water" decries the mistreatment of black people and a capitalist system that, historically, has benefited from slavery. "I used to believe money didn't grow on trees," Postell admits at the onset, "until I started seeing men hang from them." On "No Sunshine," two young men spit a rhyme about the misery of Baltimore and how, following the death of Freddie Gray in 2015, racist politics have permeated the city. Diaspora is a cathartic release from one of Charm City's brightest stars. Spend time with this one and let it unfold slowly.
Meg Baird and Mary Lattimore
Ghost Forest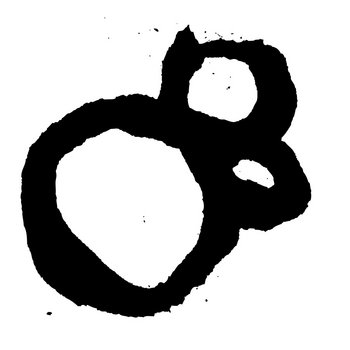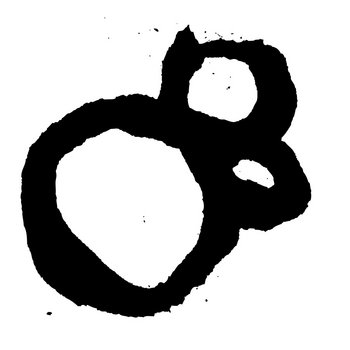 Merch for this release:
Vinyl LP, Compact Disc (CD)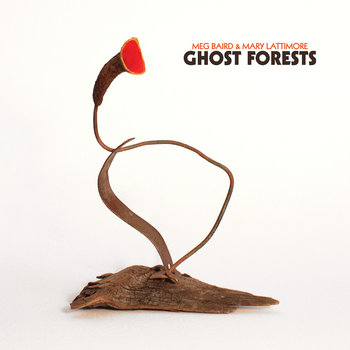 Experimental music is having a moment of sorts. One can find traces of an avant-garde approach in everything from hip-hop to indie rock, however perhaps no genre is being elevated by this new association with a formerly fringe genre as much as folk music, which can often feel so steeped in the past as to be indelibly linked to it i.e. corny.  On the pastoral Ghost Forest, old colleagues but first time collaborators Meg Baird (of Espers and Heron Oblivion) and harpist Mary Lattimore sidestep this trap by tugging at the threads of traditional folk until they fray, allowing their songs to languidly unspool into expansive, mildly psychedelic soundscapes that feel both very old and timeless at the same time. Ghost Forest benefits from a less-is-more approach, remaining resolutely minimalist even when the layers of Lattimore's harp twist and twirl idly around Baird's fragile vocals or when the women add synths, organs, and electric guitars to the mix. What they have created together is so intriguing and perfectly formed, one hopes that Ghost Forest isn't the last we'll hear of a Baird and Lattimore collaboration.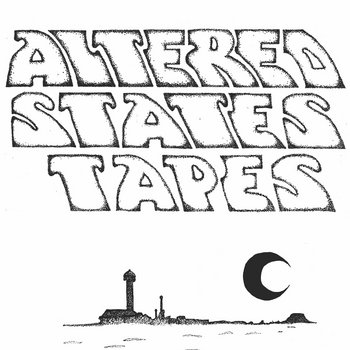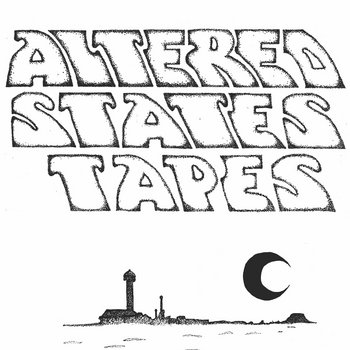 Merch for this release:
Vinyl LP
The new compilation from Altered States Tapes is called From the Bottom of the Earth to the Top of the Wazir, (the latter, based on the definitions I could find online, means "doing something to the extreme), and the songs it contains accurately reflect that scope. Over the course of 100 releases, Altered States Tapes have been dedicated to (as their artist bio puts it) "documenting the marginalized fringes of electronic experimentation." From the Bottom of the Earth offers a compelling look at their mission and ethos. In the "bottom of the earth" category: Cooper Bowman's "Feudal Slip" is a low, rumbling monster, snatches of disembodied vocals echoing off a cavernous bass beat, lit up only occasionally by thin ribbons of synth; Tarquin Manik and Ying Li-Hool's "Smoke In Your Eyes" is built from subterranean synths that moan softly over percussion so slight it sounds like water dripping from a stalactite. And in the "doing things to the extreme" category? Trevor's inaccurately-named "Sensual Meditation," which sounds like house music run through a food processer—sharp shards of sound banging up against an avalanche of percussion. WRX's "A Dream Dank Sell" is a straightforward techno track, but the rivulets of synth layered atop the pounding rhythms make it feel angelic and atmospheric. It serves not only as a cohesive album in its own right, but an invitation to explore the rest of the label's boundary-breaking catalog.
Merch for this release:
Compact Disc (CD), 2 x Vinyl LP
This compilation is, in the parlance of our times, wild as hell. No artist you'll find here was a superstar, and none of these tracks, Belgian disco from the height of the style's worldwide popularity in the mid-'70s until after it ceded the airwaves to synth-pop in the mid-'80s, were iconic. Yet there's so much joy to be found here, so much unrestrained goofiness, that just a spin through these 30 tracks can remind you of how freeing it can be to be on a dancefloor (even when you're not, in the words of Sister Sledge, the "greatest dancer"). Carl Watson's "King Kong" opens with a ZZ Top-esque riff and features a totally slimy jazz flute, and Watson just makes ape noises, and it's super fun. The handclaps and horn riffs in Love Dream's "Sexy" could even get the most reluctant clubgoer's shoulders and hips twitching, and the backing vocals are pure Euro-sleaze. Fancy's "Tropicana Beach" brings congas and guiro to the party. There's one artist who just goes by "Steve." And there's less silly fare too: Afro-Disiak's "Chant Vaudou," with its repeated refrain of "Hit the drums, hit them, hit them!," its analog synth line curling like smoke to the sky, and its otherworldly choir, is magnetic and haunting. This is an oddball compilation (no cookie cutter tracks here!) to treasure; it's easy for naysayers to dismiss disco as too sleek, and Discophilia Belgica is one of many exhibits to the contrary that prove that indeed, it often overflowed with soul and personality.
Back Catalog
Straight Arrows
ON TOP!
Merch for this release:
Cassette, Compact Disc (CD), Vinyl LP
Straight Arrows' thrilling 2014 album Rising pulled off the surprisingly difficult feat of matching red-hot psych-punk riffing with big-hearted hooks that made the whole thing feel less like an empty exercise in acid-eaten sound and fury, and more of a straight-on pop record that just happened to sound best at about 50,000 decibels. They demonstrate that same flair for melody on ON TOP!, but they've opened the windows and cleared out the psych fog, in favor of songs that pull more from '60s beat bands. Case in point: "21st Century," which marries a simple, two-chord guitar riff to airtight vocal harmonies and a melody that rises and dips like a surfer on a stormy ocean. "Bound to Lose" is a starry-eyed ballad that sounds like a lost Byrds demo, an eight-mile-high chorus perfectly offset by a tangle of spiderweb guitars. And even when things get queasy and guttural, as they do on the bleary "Buried Again," the band keeps things from becoming a slog by making sure the heaving guitars don't bludgeon the sinewy melody line. ON TOP! Is a bruiser of a record, coupling hearty riffs with heavenly melodies.