SEVEN ESSENTIAL RELEASES
This Week's Essential Releases: Afrofunk, Math Rock, Video Game Music & More
By Bandcamp Daily Staff · May 18, 2018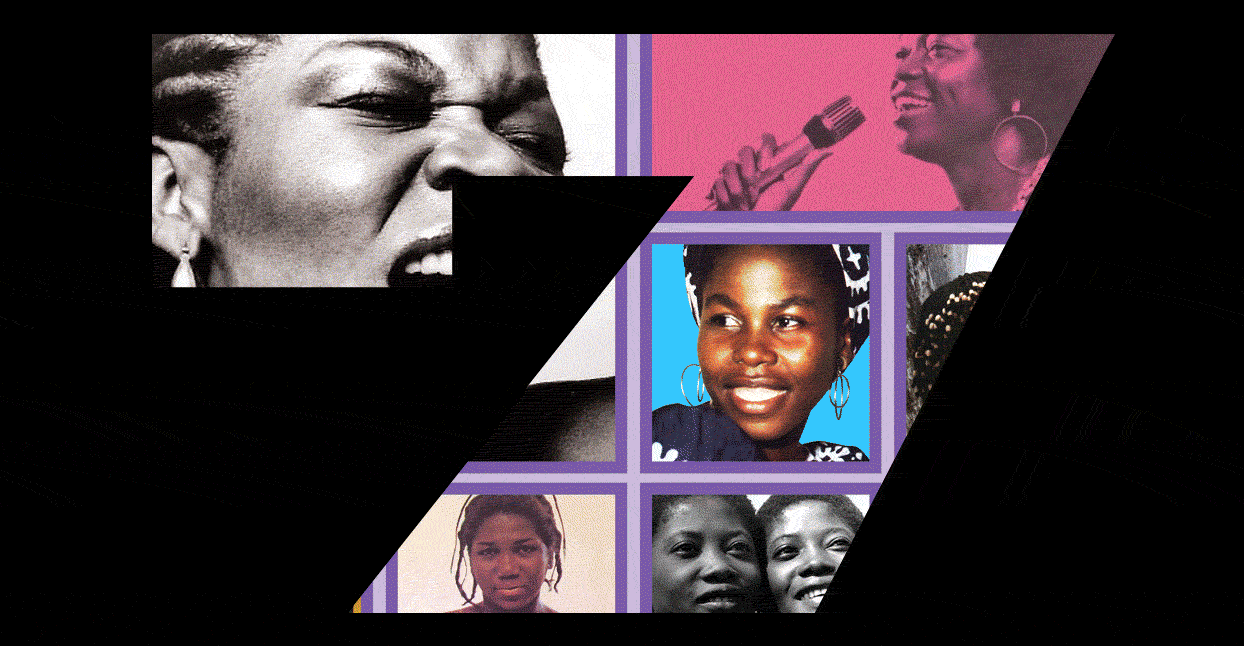 Welcome to Seven Essential Releases, our weekly roundup of the best music on Bandcamp. Each week, we'll recommend six new albums that were released between last Friday and this Friday, plus pick an older LP from the stacks that you may have missed.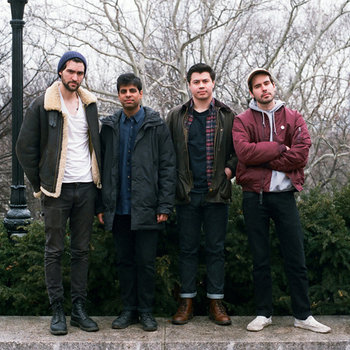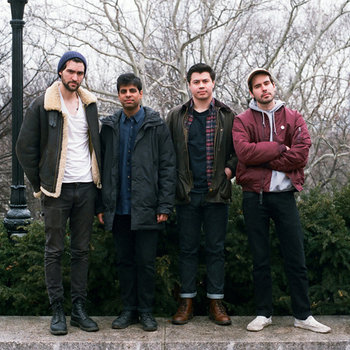 On Two Parts Together, the Brooklyn group Big Ups sharpen the support beams of '90s math rock to javelin points, firing off a series of swift-moving songs that sail high and spear on impact. The album mostly operates off a series of set co-ordinates: flat, eerily affectless vocals wreathed by spiderwebs of guitars, followed by out-of-nowhere choruses that erupt in fury. It's been done before, sure, but rarely has at felt as vital as it does here. Sprawling album centerpiece "Trying to Love" condenses all of the album's chief virtues into five harrowing minutes: Joe Galarraga and guest vocalist Elana Ehrenberg recite a string of monosyllabic words in flat monotone over Carlos Salguero Jr.'s slow-looping bassline and Brendan Finn's bark-brittle drumming; then at the halfway mark, the song explodes: Amar Lal's guitar lead swoops in like a stealth bomber, Galarraga howls at the top of his lungs, and chaos reigns. Throughout Two Parts, Big Ups wrings gripping power from the songs' tension-and-release structures, goosing their nervy energy with small, crucial embellishments: the way the guitar gallops up to the chorus on "Fear," the donkey-kicking counterintuitive rhythm section on "In the Shade." The only moment of pure release is "PPP," where Big Ups dive headlong into white-knuckle punk rock that whooshes forward like a jockey on a racetrack. Two Parts Together is 30 minutes of pure panic adrenaline, potent and relentless.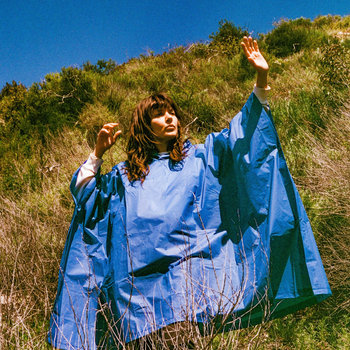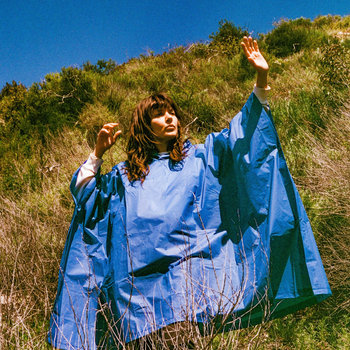 Merch for this release:
Vinyl LP, Compact Disc (CD)
Courtney Barnett doesn't hold back on the appropriately titled Tell Me How You Really Feel, the Australian musician's follow-up to her 2015 breakthrough Sometimes I Sit And Think, and Sometimes I Just Sit. Like it's predecessor, Tell Me How You Really Feel is full of understated pop gems with narrative lyrics that sound almost too stream-of-conscious to have actually been "written" until you realize how witty the words Barnett's spitting out actually are. Her approach to songwriting is unpretentious and mostly sunny, keeping the hooks coming even when the lyrics are dwelling on some aspect of 21st century anomie (this is a Courtney Barnett record, after all.) Bonus: Kim and Kelley Deal of the Breeders' pretty harmonies on the epically titled "Crippling Self-Doubt and a General Lack of Confidence."
Merch for this release:
Vinyl LP, Cassette
The popularity of video game soundtracks as background music to work to has exploded their reach beyond those who actually play the games they are meant to accompany and Lena Raine is one of the most celebrated composers of the moment. Her soundtrack to Celeste, released in January of this year, shot to the top of the Bandcamp charts because her compositions do not feel like the meandering "waiting" music of other soundtracks. Her music moves like a proper song, instead of killing time while the game characters stand still waiting for the player to move them. As far as game soundtracks go, ESCISM comes in at a short at 15 tracks, which is perhaps due to the fact that it isn't really meant to soundtrack a video game at all, but a narrative digital novel about "identity, roleplay, and dreams." Opener "ECS" has more in common with a northern English drone band than a Nintendo game soundtrack. Raine uses synthetic sounds in a natural way that is very far removed from 8-bit bleeps and bloops, mimicking heartbeats and raindrops. "Roleplay" slips into vaporwave territory with its retro mall background music and super slow chugging beat. There's a virtuosity to her soundtracks that makes them closer to contemporary classical than to chiptune and while their original purpose was to move a digital narrative along, they make excellent music to force you to focus on the task at hand.
SabaSaba
s/t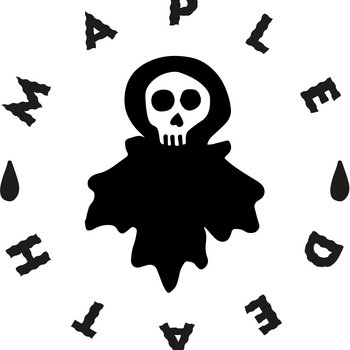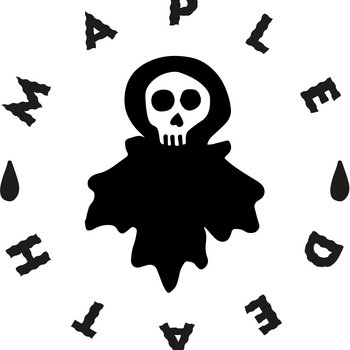 Merch for this release:
Vinyl LP
Industrial and dub might seem worlds apart—where might a cold, mechanical aesthetic and a heartbeat-fluid riddim meet? But a number of artists over the years—Scorn, Techno Animal, Lustmord, The Bug, and so many more—have taken dub's primary approach (stripping away the vocals, highlighting the percussion, and adding cavernous delay, eerie snippets from the original production, and so forth) on dark ambient textures to gorgeous, terrifying, and surprisingly varied effect. This is the cold earth Italy's SabaSaba build upon, though they also draw just as much from the occult psychedelia well (countrymen Father Murphy even appear on one track, "Red Nights"). There's that mournful spaghetti western squeezebox on "Drops," the shivering strings and rattling ritual bones of "Peradam," percussion percolating through ominous tones on "Magma." Vocal clips seem to rise through the mix, distorted beyond comprehension, sounding like ghosts doomed to repeat to people who will never truly hear them. Album closer "Eden—Olympia" features a clip centered around the word "suicide," over bells that sound rung by natural forces (or forces inhuman)—is it a little requiem? An investigation? There's no easy answer, only an increasingly off-kilter rhythmic pattern to get lost in. Listen to this one on good headphones for the most immersive experience; it's worth it.
Toronto singer-songwriter Ayo Leilani has been making lustrous music at the intersection of folk and futuristic neo-soul for a good while now, but The Golden Octave is her first full-length, and it was definitely worth waiting for. It's a really cohesive work, smooth and detailed (and beautifully sequenced!) that really brings her philosophy to the forefront—though she's obviously a spiritual person (that "witch" in her name is no joke or fleeting trend), the music she makes is in the here and now, full of her own practical intention. On the standout collaboration with fellow visionary Lido Pimienta, "Time Traveler," the two infuse the titular line from the classic Screamin' Jay Hawkins cut "I Put A Spell On You" with the kind of masterful balance Nina Simone achieved in her version—there is warmth, and mournfulness, and danger. ("If I told you who I was," Leilani follows up, "would you be more careful? Would you be more fearful?") "Weight of the World," which immediately follows "Time Traveler," is musical folk magic for strength in the face of life's pressures, invoking Maya Angelou ("but still I rise"), a theme that returns a few tracks later on the lovely "Manifest," where Leilani's layered vocals interact with the horn track in a way that feels almost playful. "Reprogram" has a jazzy minimal house feel, as the album turns from charms for resistance to charms for joy; the back half is full of love, whether for the self ("Love Me") or community ("Stars," which features positively irresistible bass and guitar lines). This feels like a real gift from Leilani to us, this album; treasure accordingly.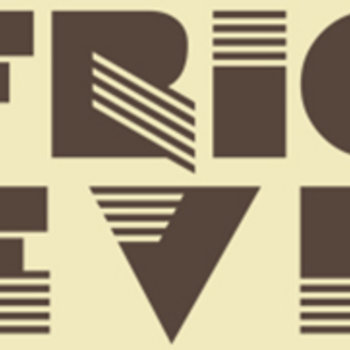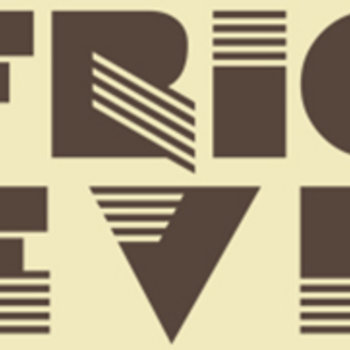 Merch for this release:
Vinyl LP
When labels release retrospective Afro-funk and soul comps, the albums are usually dominated by the contributions of men. So the latest Africa Seven compilation, Mothers Garden (The Funky Sounds Of Female Africa 1975 – 1984), is especially refreshing, as its 10 songs feature the underappreciated selections of the continent's black women—pioneers like South Africa's Letta Mbulu, and Uta Bella, whose "Enyin" is a nocturnal disco jam with twinkling keys and stomping drums. Toward the end of the album, on "Danger," the Lijadu sisters (who, according to Africa Seven, are dubbed "the West African Pointer Sisters") unveil a nimble funk track that properly introduces their greatness to the rest of the world. Ultimately, Mothers Garden shines a remarkable spotlight on the unsung purveyors of African soul, giving proper respect to those who've flown under the radar for far too long.
Back Catalogue
Merch for this release:
T-Shirt/Apparel
"Maitri" is a Sanskrit word that, at least by this definition, means friendship or benevolence, the mental union that takes place when two people are on the same wavelength. The word also aptly describes the Brooklyn-based duo of Caroline Davis and Ben Hoffmann, who—under the name Maitri—create layered funk-pop hybrids that evoke the Bay Area scene circa 1970. Blending dream-pop, rock, alt-jazz and soul, Maitri's debut album, AFTER GLOW, pays homage to several different movements without leaning too heavily on one. It feels incredibly rich; heavy percussion, strong vocals, and fluid keys emit a big, resonant bounce. Play "Today" and "Clouds" for immediate satisfaction. Actually, start from the beginning and let it go. The whole thing jams.