SEVEN ESSENTIAL RELEASES
This Week's Essential Releases: Dark Synth, Dreampop, Hip-Hop, and More
By Bandcamp Daily Staff · March 23, 2018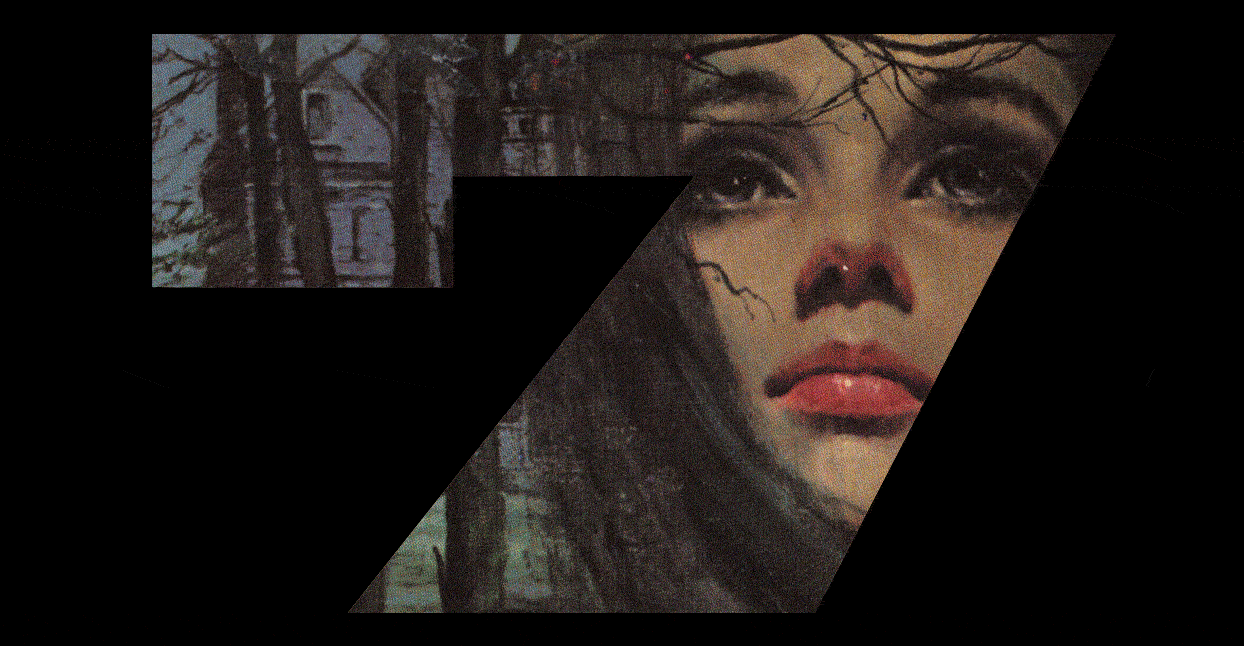 Welcome to Seven Essential Releases, our weekly roundup of the best music on Bandcamp. Each week, we'll recommend six new albums that were released between last Friday and this Friday, plus pick an older LP from the stacks that you may have missed.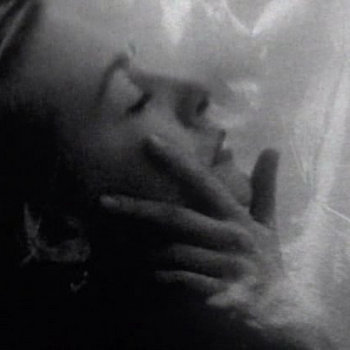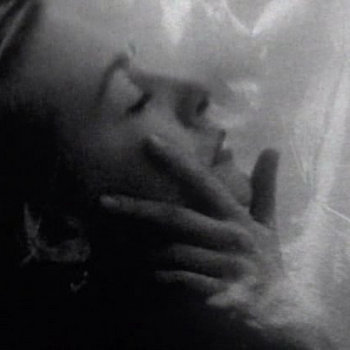 Chicago filmmaker and author of The Unrepentant Cinephile Jason Coffman has been making music as Anaphylaxis for 25 years now, sticking mostly to the edges of noise and experimental electronic music with occasional forays into related fare (the stunning 2015 Lisa Garland EP plays out like a harrowing merger of musique concrete and the industrial wooshes from David Lynch movies). But even in his formidable discography, Dark Love, Dark Magic is a high point, displaying an even keener knack for shadowy, rippling synth melodies. The title track lays his m.o. out plainly: it opens with a rush of static before settling into a minor key melody that is somehow both soothing and unsettling at the same time. The track takes its time: additional layers, like a blast of foggy distortion and an elegiac countermelody, enter slowly, bolstering the song's emotional impact as it goes on. "The Daughters of Music" is almost suffocatingly bleak, gut-walloping toms landing like medicine balls beneath glimpses of ghostly, disembodied voices and bleak, gauzy layers of synth. The mood lightens on album closer "To Burgundy and Back," where a rumble of noise gives way to a four-note synth melody that feels both determined and triumphant; as he does on much of Dark Love, once Coffman has the theme, he expands on it: the bass melody keeps going, but eventually, angelic electronics glide in over top, guiding the song to its peaceful resolution. Given Coffman's background, it's tempting to call the music on Dark Love "cinematic"—and it is, but that descriptor feels a bit hoary for what he's doing here. This is absorbing, methodically-paced music that knows the best payoffs come from strong setups. On Dark Love, Coffman handles both ends of the equation with panache.
Merch for this release:
Vinyl LP, Compact Disc (CD), 2 x Vinyl LP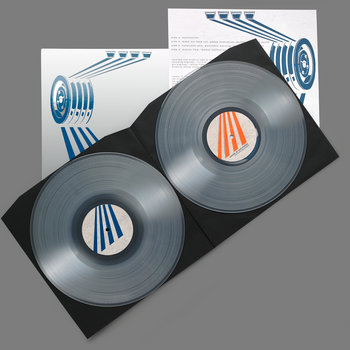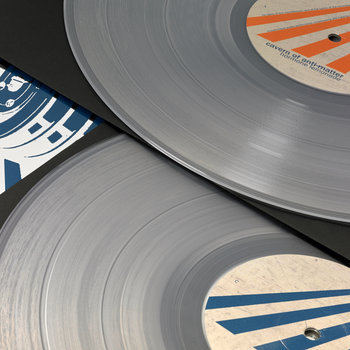 Kraftwerk have inspired multiple generations of musicians with their futuristic Teutonic electronic sound. The third record from Berlin's Cavern of Anti-Matter (Tim Gane, Joe Dilworth and Holger Zapf) owes a lot to their partially robotic musical ancestors, but there is something more optimistic about Hormone Lemonade. The fuzzy synth sound occasionally flirts with feedback over the Motorik krautrock-borrowed beat. Sixteen-minute opener "Malfunction" is a steamroller of buzzing synths—vintage in the best way possible and the most Krawftwerkian of the bunch. "Makeout Fakeout" preserves the bouncy uptempo electronic sound of Stereolab, the band Gane co-founded. What connects Cavern of Anti-Matter to its predecessors is not its jazz-influenced chords or its tidy bleeps and bloops. It's the driving krautrock beat that worked as well in 1978 as it does in 2018. Never change krautrock, never change.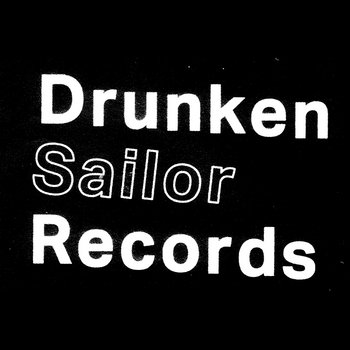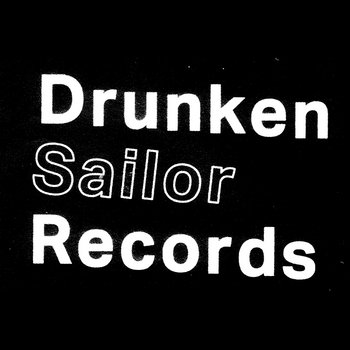 The Northwest Indiana/Kansas City punk scene can easily be bent out of context by music writers peeking in; it's a small community, most everyone's in about twelve bands (I'm only being slightly hyperbolic), and a large majority of those bands are doing something fairly interesting. I'd offer only that this isn't that unusual for a scene—that sort of fertile ground appears when people there are actually invested in tilling the soil. At any rate, there's a sort of jagged, acidic, nervous/nervy energy that runs through many of the NWI/KC projects of the last few years—Liquids, CCTV, Big Zit, Pukeoid—and The Fritz (containing members of those previous bands, and others) is no exception, offering scuzzy garage-punk that sounds like it's held together sheerly by centrifugal force (if these tracks hit just shy of two minutes, they're running long). Full of scrambled guitar licks, chattery drumming, and the kind of charmingly reactive troublemaking attitude most associated with adolescence, this is punk's id, and a really fun record at that (try "Creative Death" for a spirited reaction against those who would claim this stylistic earth has born its last harvest).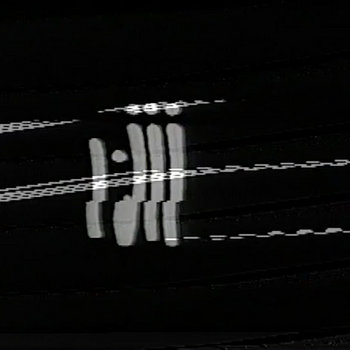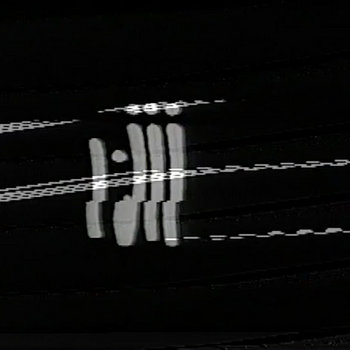 Merch for this release:
Vinyl LP, T-Shirt/Apparel
Around this time last year, the L.A.-based duo of lojii and Swarvy released one of my favorite albums of 2017—DUE RENT, a dark, dystopian walk through the all-too-real struggle of simply trying to exist in a capitalist society. For his new solo album, lofeye, rapper lojii goes even deeper, detailing the danger that exists just around the corner. Between the ominous, downtempo beats—courtesy of thook and heaprize, among others—lofeye continues where DUE RENT left off; the anxiety has set in and there aren't any more fucks to give. Across 14 tracks, the rapper weaves through the sullen soundscape, offering sporadic quips that unmask fear, isolation and glimmers of hope. If the music is an indication, lojii is a man of several conflicting emotions, all of which come together to present a fully intricate picture. On a song like "dye," he's shrugging at the prospect of fame; on "cause & effect," he steps back to admire his ascendance to this point. Much like DUE RENT, lofeye is an autobiographical look into an MC on the come-up. Keeping it 100 never goes wrong.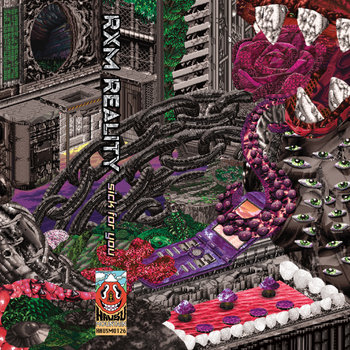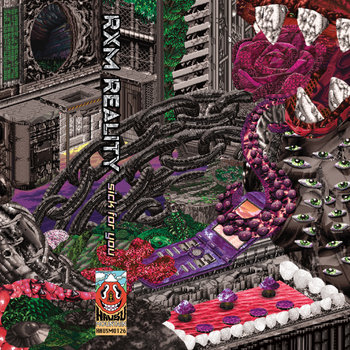 Merch for this release:
Cassette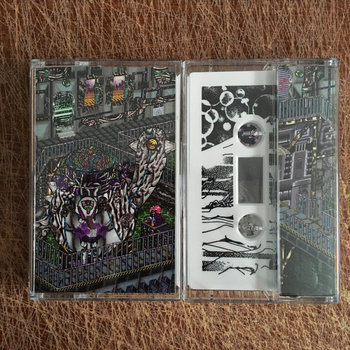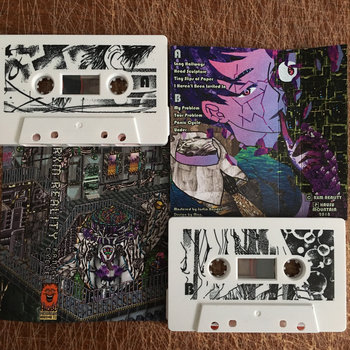 A relatively straightforward release from the maniacal deconstructionists at Hausu Mountain, RXM Reality's Panic Cycle is a brash, giddy, manic take on bass music and techno. The brainchild of Chicago producer Mike Meegan, RXM Reality manages to sculpt songs that are heady and inventive without ever disappearing into arch intellectualism. Eight-minute opener "Long Hallways" sets the tone immediately: after a few minutes of low, groaning bass throb, the song rockets forward in a blur of stuttering kick drums and hot pink synth cascades. From there, it refuses to stay put: there's a tense middle section with hammering toms, and the late arrival of pulsing bass and four-on-the-floor rhythms ramp up the intensity. The title track is even darker, with blast-cannon bass clearing the floor for crackling sheets of static and sun-warped martian synths. "My Problem" opens in a hail of noise, but quickly morphs into frantically twitching drum-and-bass, with rippling Northern Light electronics making the whole thing feel ghostly and surreal. You can dance to Panic Cycle—there are quick flashes of nearly every genre of electronic music under the sun, from footwork to vaporwave—but it's paradoxically more rewarding when you sit still and just disappear inside it, trying to predict every one of Meegan's unpredictable left turns. Panic Cycle plays like a mini encyclopedia of dance music, containing enough passing references to satisfy genre lifers and enough hairpin turns to keep dilettantes stunned.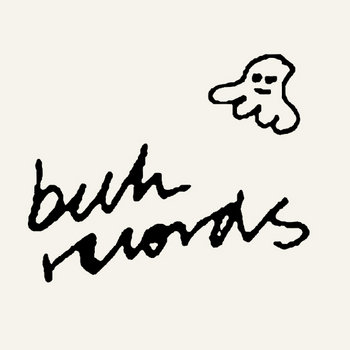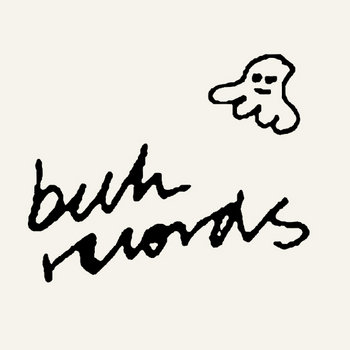 Merch for this release:
Compact Disc (CD), Vinyl LP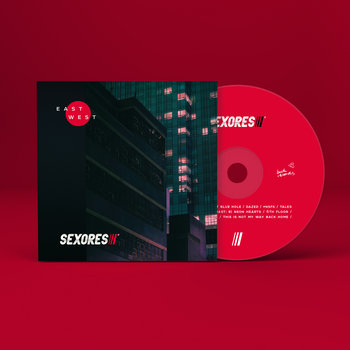 Ecuadorian dream-pop duo Sexores have previously hung more on the noisy, rock-oriented side of shoegaze, but on their latest, East/West, they emerge from under that signature layer of fuzz and embrace synths fully—a fantastic move. The cleanliness of these recordings brings into full relief how good the group's songwriting is. There's a solid core of elegantly written songs here with multiple gorgeous hooks apiece ("Tropical Nest" and "Evil Drivers" are the catchiest balm I've ever heard), and one can hear how carefully the sugary layers of each track are spun together to create the final appealing confection. Guitarist Emilia Bahamonde's vocals might err on the side of "too twee" were they not carefully processed into "magical alien" territory; organic instruments are also manipulated so that they become part of a larger synthetic palette. The latter half of the album tends more toward experimental sketches—paranoiac synth meditations, pure noise, futuristic ambience—providing a fuller picture of who Sexores are.
Back Catalog
Merch for this release:
Compact Disc (CD)
Detroit-based Super Guitar Bros take game music to charming new heights with this collection of classical guitar covers of tracks from the memorable Ocarina of Time soundtrack. The sophistication of the two guitarist's interplay gives the music a sense of NPR-worthy maturity without losing any of the imaginative touches that made the soundtrack a classic in the first place. Well-executed, smartly arranged and extremely fun to listen to, Ocarina of Time is the perfect workday soundtrack for both the casual listener or anyone who spent hours on their N64, riding around Hyrule, trying to score that third bottle.