SEVEN ESSENTIAL RELEASES
This Week's Essential Releases: Jazz Fusion, Dreampop, Black Metal & More
By Bandcamp Daily Staff · June 29, 2018
Welcome to Seven Essential Releases, our weekly roundup of the best music on Bandcamp. Each week, we'll recommend six new albums that were released between last Friday and this Friday, plus pick an older LP from the stacks that you may have missed.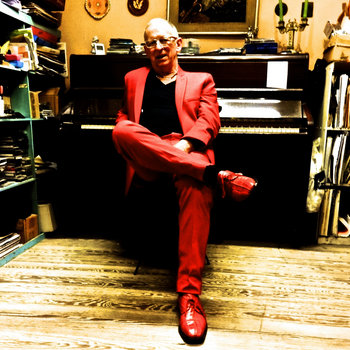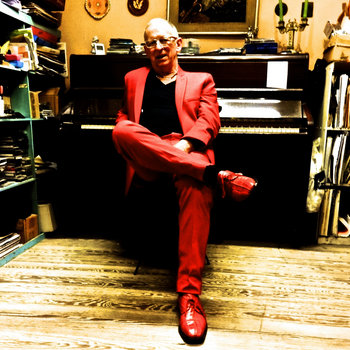 Merch for this release:
Vinyl LP, Compact Disc (CD)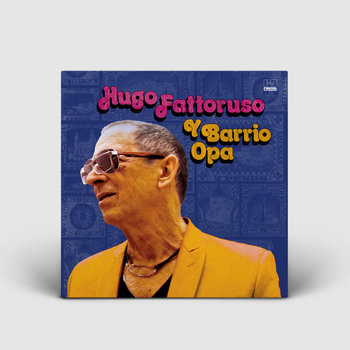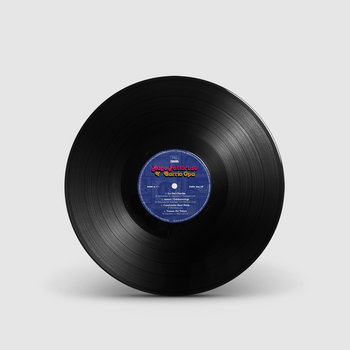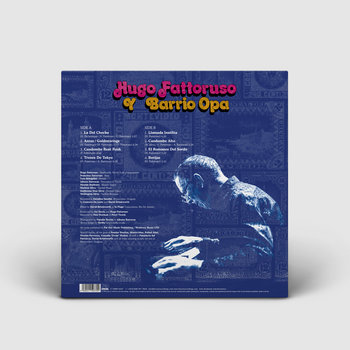 Over the past few decades, multi-instrumentalist Hugo Fattoruso has become something of a godfather to Latin music in South America. A hard-working musician who's played in, well, damn near everything—from street festivals in Uruguay to the mega-popular Los Shakers, Fattoruso has spent the past 50 years broadening his own horizons while putting on for his hometown, and on his new album Hugo Fattoruso Y Barrio Opa, the musician broadens the region's Opa sound, blending jazz structures, tropical rhythms and funk to emphasize his own unique vision. A robust offering, the album reminds me of Headhunters-era Herbie, except the aura is somewhat more relaxed, full of open-ended grooves that feel remarkably spacious. With Hugo Fattoruso Y Barrio Opa, the orchestrator funnels years of experimentation into one coherent set, making something dynamic that works in any year.
Merch for this release:
Vinyl LP, Compact Disc (CD)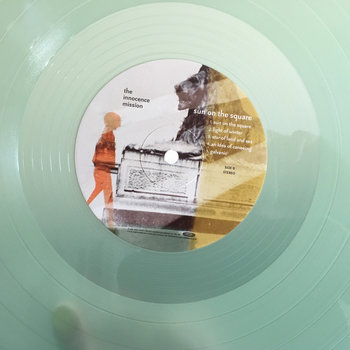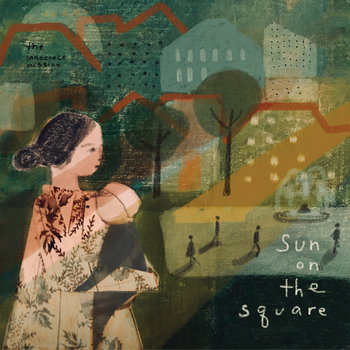 In their earliest days, the music of Lancaster, PA, group The Innocence Mission felt like it was wreathed in fog. The trio of albums they made for A&M Records deepened in texture as they went on, Karen Peris's slow-curling voice acting as the guide through layers of sun-dappled guitar. On Sun on the Square, that mirage-like quality has dissipated and the mist has been blown away; what's left are bare, acoustic-based songs that still radiate mystery—it's hard not to think of UK psych-folk giants like Pentangle while listening—but they also have a bracing immediacy. "Green Bus" is built on a gently-descending guitar line by Peris's husband Don, which knits a gentle latticework for Karen's voice to tiptoe across. "Shadow of the Pines" is almost heartbreaking in its beauty, Karen's vocal line clinging to the upper register like frost at the top of a winter window, while other elements—piano, gentle strings—enter gradually and gracefully. The title track may be one of the group's most quietly devastating songs; its lyrics speak of resilience and hope, but the addition of each new instrument introduces turbulence and melancholy. Sun on the Square is a fragile, gorgeous record, one that is as carefully plotted as it is deeply affecting.
Merch for this release: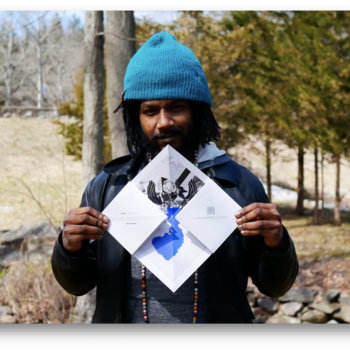 Justin Brown is, to put things in the slang of my DC-MD-VA youth, beast. To be beast, a beast, beast-ing is to be better than best, practically superhuman; rather than containing the often-derogatory implications of the word as it's used outside that context (appealing to base impulses, animalistic, to be feared), as DMV slang it's pure admiration. The NYC-based drummer has made a name for himself in modern jazz and fusion circles through his work with other contemporary luminaries like Ambrose Akinmusire, Thundercat, Flying Lotus, and Esperanza Spalding; on Nyeusi (Swahili for "Black"; his explanation of the name choice is multifaceted and beautiful) he steps into the bandleader role himself for the first time and proves, of course, endlessly capable. A record full of space and inflection, light and shadow, with a warm and comforting atmosphere, Brown's deft drumming here evokes the ready versatility of his gospel roots (his mother is a gospel pianist) and the inventive fusion territory of some of his favorite influences (Herbie Hancock, Mahavishnu Orchestra, and so forth). His interplay with his bandmates, synths and winds and horns, creates a tapestry where rhythmic and thematic themes thread through multiple tracks, stitching together the album as a true full-length effort and a stunning work of art.
Them Are Us Too
Amends
Merch for this release:
Compact Disc (CD), Vinyl LP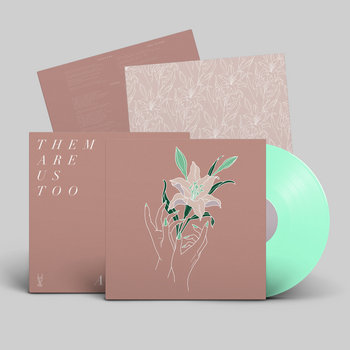 Among the beloved artists, musicians, and other Oakland DIY community members lost in the tragedy of the Ghost Ship fire at the end of 2016 was Cash Askew, half of the dreamy shoegaze duo Them Are Us Too; at the time, they were in the middle of working on their second album. In tribute to Askew, the other half of Them Are Us Too, Kennedy Ashlyn, along with many of Askew's family and loved ones, returned to the studio to finish six of the recordings they'd begun together. These are the tracks that make up Amends, with highlights including the sweeping and luminous "Angelene," which we wrote about in depth when it was released after Askew's death by the Scream Queens collective, the haunting dancefloor banger "Floor," and the epic ballad "Could Deepen." Melancholic and bittersweet, buoyed by Askew's big, beautiful, and complex guitar work and Ashlyn's incredible, soaring voice and misty, glittering palette of synths, these are songs that would swell with love and grief even in better circumstances. Given their context, they cut straight to the bone. I find myself a little raw these days myself, and I burst into tears listening to Ashlyn singing of the allegorical power of rain—bigger than us, inevitable, disruptive, cleansing— in "Grey Water" as I was writing this review, thinking about how well-loved Askew was by her community, how talented she was, and how much she brought to this world during her brief time in it (a common refrain for many lost to the fire). Consider this EP as a gift, a treasure, not just a fitting and heartfelt eulogy or a collection of truly lovely work but a reminder of humanity's best traits—creativity, care, the capacity to nurture one another— in a world in which we are constantly bombarded with the worst aspects of how we can treat one another.
Glasgow quartet Vital Idles have always had a scrappy, forward-tilting quality to their sound thanks to the band's love for block chords banged out over a good stomping beat and vocalist Jessica Higgins' jaded vocals and mordant lyrics about social niceties, hypocrisies, and taboos. Though their earliest releases were an iteration of the shambling indie pop that is a Glaswegian monolith at this point, on latest release, Left Hand, Vital Idles lose the lo-fi gloop and give themselves room to breathe. The result is a very minimalist, considered post-punk sound that's smartly pared down to its sharpest, cleanest elements. The songs on Left Hand are defined as much by the gaps left between the players as the basic instrumental choices themselves, yet despite the very clear and concise demarcation of space, there's still the unnerving sense that everything might fall into dissonance at any moment. It's an inherently menacing combination that stands in stark, black-and-white-copy-pasted contrast to the warmer, more generously pop take on post-punk coming from American bands at the moment.
Merch for this release:
2 x Vinyl LP, Compact Disc (CD)
Strut Records is known for its deep dives into afrobeat, Ethio-jazz and Peruvian cumbia, but on Disques Debs International Vol. 1, the label presents its first look into one of music's most renowned French Caribbean labels—the Guadeloupe-based Disques Debs. The label was established by musician Henri Debs in the late 1950s as a hub for local sounds that ranged from reggae, carnival beat and Latin-infused soul. This 21-track Strut compilation offers a broad cross-section of the label's best work, from resonant big band jazz, to folk and everything in between. The Strut comp was compiled by luminaries Hugo Mendez and Emile Omar, whose expert curation makes this another staple in Strut's top-tier discography.
Back Catalog
According to the album notes, the story behind Eigenlicht's Self-Annihilating Consciousness is a heady one: "Self-Annihilating Consciousness is an exploration into the realm of gnosis that both illuminates and destroys, that draws out the truth of Being even as it ruptures our conceptions of Self and Other." It would take a deep dive into the album and its lyrics to parse out exactly how that turns up in the group's music, but that idea of gnosis—a direct line to the spiritual—is palpable almost immediately. The 13-minute "Hagia Sophia" sets the stage perfectly: it opens with a slow-crawling guitar line and throat-scraping, blackened doom vocals, but soon a haunting organ line and sepulchral, phantomlike backing vocal, courtesy of Mara Winter, moves things into the realm of the mystical. Throughout Consciousness, Eigenlicht perfect this balance of the brutal and the beautiful; even on the hammering Labrys, with its punishing double-bass-drum assault and faster-than-light black metal riffs, is sewn up with a heaving keyboard line, making it feel less like music for church burning than music for an ancient rite. Every year, metal's various genres gain greater depth and richness thanks to artists who look at niches like black metal and death metal not as blueprints to be followed, but recipes with which to improvise. Self-Annihilating Consciousness represents that daring, experimental spirit at its finest.