SEVEN ESSENTIAL RELEASES
This Week's Essential Releases: Ethio-Jazz, Experimental Electronic, Cult Metal & More
By Bandcamp Daily Staff · July 20, 2018
Welcome to Seven Essential Releases, our weekly roundup of the best music on Bandcamp. Each week, we'll recommend six new albums that were released between last Friday and this Friday, plus pick an older LP from the stacks that you may have missed.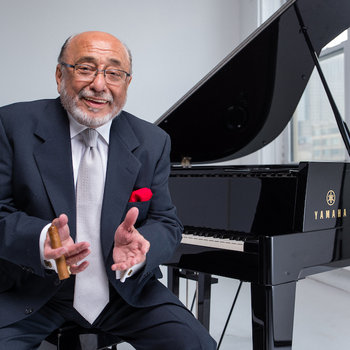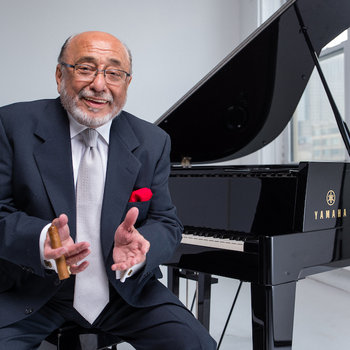 Merch for this release:
Compact Disc (CD)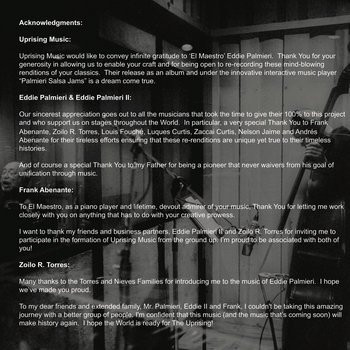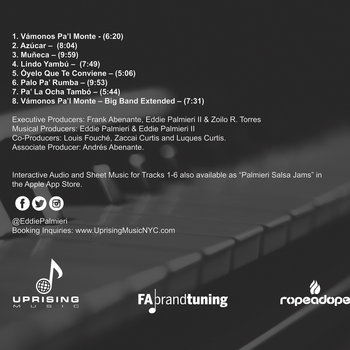 Eddie Palmieri is, of course, a legend. The innovative pianist, composer, and bandleader, who's been playing music actively since he was 13 (he's now 81), helped define the sound of New York Latin jazz in the '60s and '70s, bringing together the Afro-Caribbean rhythms of his Puerto Rican heritage with forward-thinking jazz composition and pushing the trombone to a place of prominence. On Full Circle, his latest, he returns to his salsa roots for new and vital arrangements of eight classics, performed with a dazzling array of younger musicians. He's never sounded more sure-footed on his solos, which burst from the taut and complex interplay with the power of sunshine, yet he allows every musician he works with their own spotlight. Salsa is joyous music, and here that joy feels unfettered, from the instant party of opener (and closer!) "Vámonos Pa'l Monte" to the delightful uncoiling of "Lindo Yambú." (Listening to this album makes even yours truly, a terminally self-conscious grouch, feel the kind of bright and sincere happiness that is often hard to capture.) We can all only aspire to keep up this kind of energy, creativity, and collaboration in our lives.
On their Bandcamp page, The Futurelics say their new EP, Classic, is "a journey into the ancient future." But it doesn't feel that way; instead, the record plays like a celebration of the not-so-distant past, when artists like Erykah Badu, Maxwell and D'Angelo ruled the musical landscape, and there was broader variety on commercial radio. The band, fronted by vocalists Xiomara and Camille Safiya, delves into West Coast funk, blues-rock and electronica, which gives Classic a robust sonic nuance. For those who grew up listening to '90s hip-hop and neo-soul, the EP plays like the rightful heir to Lucy Pearl, yet the group doesn't borrow too heavily from that palate. Equally nostalgic and forward-looking, Classic satisfies its premise and stands very well on its own.
The moment when Khanus's Flammarion goes from being another blackened death metal record into something more horrifying and ominous happens about two minutes into "The Serpent's Harvest." The setup of the song is certainly gripping—whipsawing guitars, tempos that go from frantic clawing to slow, menacing lurch. But then, all of the instruments drop out, and a ghastly groaning drifts up from some bleak abyss—the sound of a high priest performing the mass in hell. One minute later, another choir enters—female voices this time—stringing a ghostly, minor-key hymn over empty air. That sense of the occult runs throughout Flammarion—not in a standard-issue, Satanic majesty sort of way, but more mysterious, more "ancient ritual" than "celebration of Baphomet." That chilling mood is sustained throughout the record; the eerie, demonic introit that opens "Titan Blood" gives way to a song that features a hellish Temple of Doom choir howling against slashing guitars. Every song finds room for these cult elements, whether it's an actual chorale, or the way vocalist Sovereign twists and flattens and corkscrews his voice in a way that recalls Atilla's performance on De Mysteriis Dom Sathanas. This is a marvellous, bewitching record, whose spell lingers long after its final song has faded.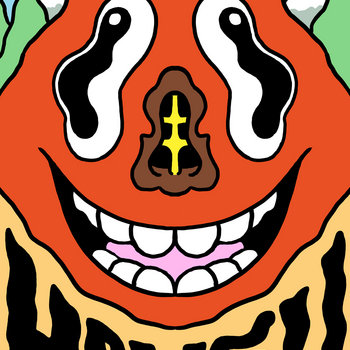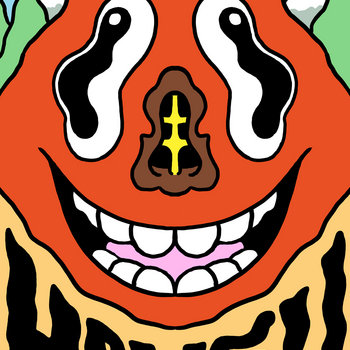 Merch for this release:
Cassette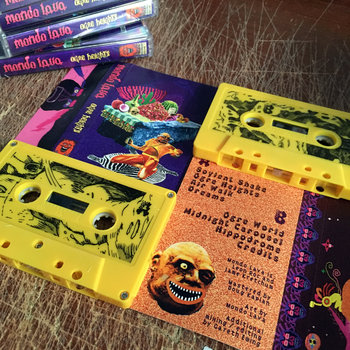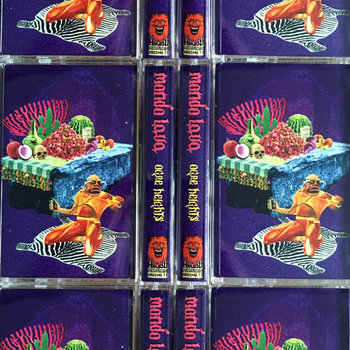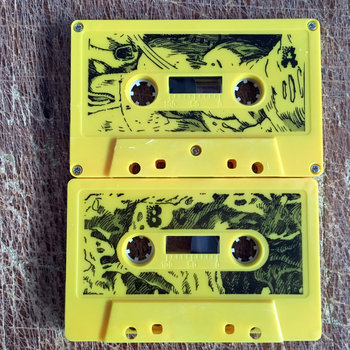 The last outing from electronic duo Mondo Lava, the hallucinogenic Parrot Head Cartridge, doubled-down on aqueous electronics, letting sustained gentle rhythms and wispy, barely-there synths create an enveloping atmosphere. On the excellent Ogre Heights, they twist the focus lens. The songs are still sparse, but each element is sharper and more refined. On the title track, a steady roll of bongos clears a path for a pinprick-precise synth line; but where that melody would have meandered on Parrot Head, here it's focused and precise, charting a clear course across the middle of the song. They swath it in the same foggy atmospherics that have become their stock-in-trade, but the end result feels sturdier and more fascinating to follow. "Air Walk" again forefronts big, thudding rhythms, but the organ wheezes and breakdancing bassline that fill out the empty space approximate early '80s funk in a way that feels distinctly songlike. Mondo Lava have always been good at creating a dense fog of sound, but on Ogre Heights, they're just as good at sketching out concrete shapes within those clouds.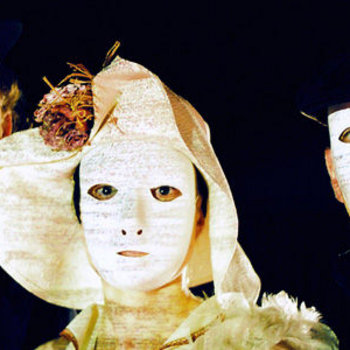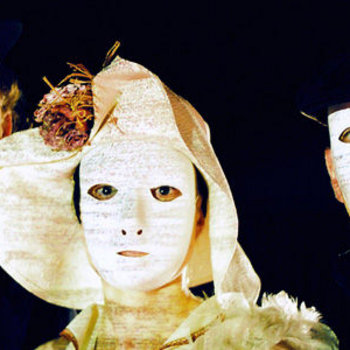 It's been 11 years since the last record from Birmingham's Pram, but from the spiraling psych-fi organ and bassline that kicks off "Shimmer and Disappear," it's clear their powers are undiminished. Few groups are able to world-build in the way that Pram are, and on Across The Meridian they've concocted a strange exterrestrial dreamscape pulled directly out of late '50s saucer-man B-movies. "Thistledown" has the dizzy lurch of trip-hop, but the band shrouds it in more weird, whistling, theremin-like organs and plunking marimbas to make it feel better suited to swimming through Venus than lounging in the back room of a club. The brief "Shadow in Twilight" curls and pops like a rusted bedspring, and "Mayfly" is a symphony of organs—a high one buzzing over top like a mosquito, a mid-range one tugging along a gentle melody, and one way at the bottom, thumping like a pulse. In the hands of any other band this would scan as kitsch—Plan 9 From the UK. But Pram are skilled enough to layer their beyond-the-Milky-Way compositions with enough genuine musicianship that Meridian is less about mood and more about unpacking all of the rich layers it contains. It took over a decade to get new music from the group; Across the Meridian is more than worth the wait.
Back Catalog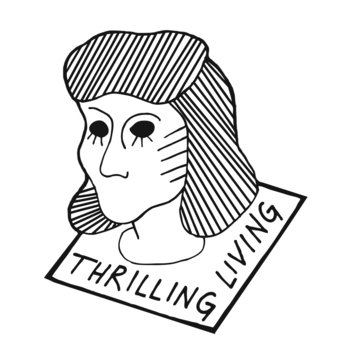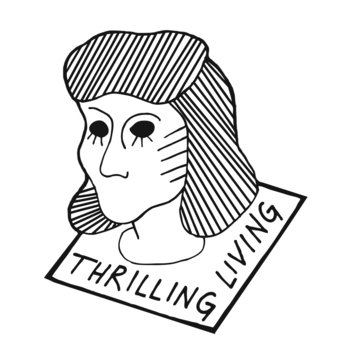 Merch for this release:
Vinyl LP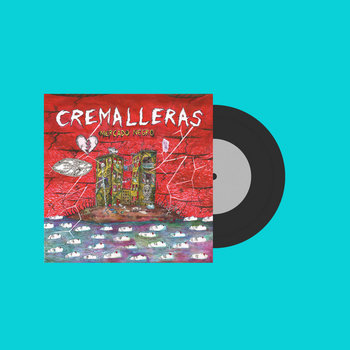 Look, 2018 sometimes seems like it offers nothing but daily pain, but I can tell you at least one good thing that's happened this year—the return of Cremalleras, the raging hardcore duo from Monterrey, Mexico. They put out one of my favorite LPs of 2013 and then went on hiatus; five years later, they're back and are, if anything, more enlivened than ever. We covered Mercado Negro in our Best Punk of June column, where it absolutely belongs, but I wanted to give it a mention here too because I've been listening to it a lot lately and wanted to make sure nobody missed it. The longest track clocks in at just over two minutes (as this style of hardcore should be); these are compact and efficient reflections on permanent outsiderdom ("Seres incomprendidos") and declarations of liberation ("Arruineremos tu vida") with razor-wire solos and furious drumming. Sometimes we all feel too tired to fight on, but we do regardless; Mercado Negro is necessary fuel.