SEVEN ESSENTIAL RELEASES
This Week's Essential Releases: Sludge Rock, Hip-Hop, French Synth, and More
By Bandcamp Daily Staff · January 26, 2018
Welcome to Seven Essential Releases, our weekly roundup of the best music on Bandcamp. Each week, we'll recommend six new albums, plus pick an older LP from the stacks that you may have missed.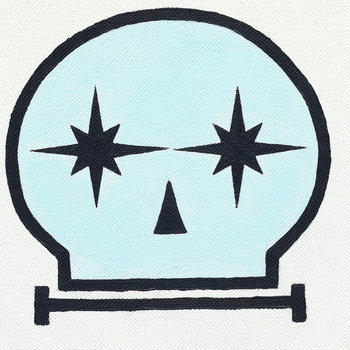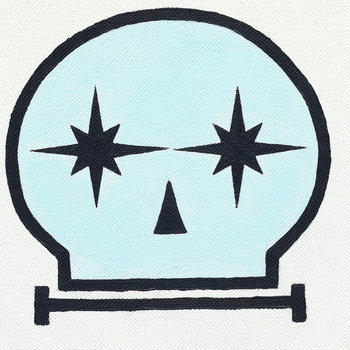 Merch for this release:
Vinyl LP, Cassette
Every minute of Bummerville's new album Bottom Feeder is covered in gunk. Essentially the solo project of Georgia's Danie Brady Lynch (who gets an assist from his brother and other friends in the band's live incarnation), all of the songs on Bottom Feeder—if the press release is to be believed—were spontaneously composed at the time of recording. This kind of "no script" process usually yields either free jazz or total chaos, but Bottom Feeder is a glorious, scuzz-rock album that buries winning melodies in syrupy layers of fuzz. "Closing Off the View" is the perfect example of this process at its best: Lynch saws away at a grizzled guitar riff, while his deep baritone voice—itself buried beneath approximately 400 tons of effects—skips merrily across the top. "Tick Bomb" is the kind of glazed-eyes psych song Thee Oh Sees used to be so good at, watery riffs lapping against jagged rhythms. "Slow Breed" is a Jesus & Mary Chain-channeling morphine-drip rock song, Lynch stretching his deep voice out across steadily-chugging guitars. Most of the songs on Bottom Feeder clock in well under three minutes, which is as it should be: Lynch gets in, unloads tar-bucket riffs, glazes them with melody, then gets the hell out. Bottom Feeder is sludge rock perfection.
In the early '80s, French musical couple Fondation—Ivan Coaquette, who'd been in various experimental groups for the last decade, and classically trained professional vocalist Anannka Raghal—released three carefully crafted cassettes of swirling synthscapes. Bridging the dreamy, filmic sequenced electronic music of groups like Cluster, Jean-Michel Jarre, Vangelis, and Tangerine Dream with a colder, more mechanical, more clipped kind of French synthwave (think the aesthetic of the delightful BIPPP compilation), Fondation's music circles like a serpent. Part of that slipperiness owes to the centrality of the Korg X-911 guitar synthesizer to their work; the X-911 transforms guitar input into synthesized sound, and the kinds of rippling sequences that open tracks like "Résonance" or "Locquirec," rippling outward in fascinating ways as the tracks progress, could have only been created with this more mercurial method (as opposed to standard synth action). Highlights from their career appear on this compilation by German label Bureau B, which makes sure to demonstrate in its curation both the depth and the range of these charming compositions.
If you need to do some grocery shopping this weekend, maybe go to Giant or Safeway. Baltimore rapper JPEGMAFIA is on the prowl and there's no telling where he'll be. "Bitch I shot the Whole Foods like I'm bougieeee," he asserts on "Whole Foods," one of many bold declarations from his new album, Veteran. Overpriced kale isn't the only item on JPEGMAFIA's shit list—Morrissey, Williamsburg hipsters, and record labels can catch it, too. Veteran is a full-on assault, a scowl and a middle finger to the superficial bullshit that's keeping us dumb. In certain parts, like on the ODB-sampling "Real Nega," the rapper takes time to do some not-so subtle flexing. "Alright, want war well that's fine then," he says. Then on "Rock N Roll Is Dead," JPEGMAFIA throws the sharpest dart of all: "We don't fuck with alt-right, y'all ain't never been a threat / If y'all come to Baltimore, we gon' stick 'em for their racks." Histrionics aside, Veteran is one of my favorite albums of any genre in this very new year. Yes I know it's January, but this record sticks to your ribs. The rapper is equally adept and fearless, and the album's instrumentals—all created by the rapper himself—are lively yet recessive enough to keep his lyrics at the forefront. Veteran doesn't nudge you awake, it grabs you by the shoulders and shakes vigorously, forcing you to sit up and take notice.
Merch for this release:
Vinyl LP, Cassette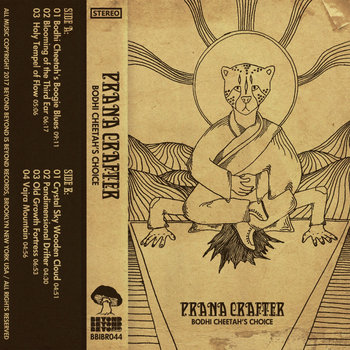 Strap in for an hour of glorious undulating psychedelic drone music. Instead of meandering through experimental randomness, Prana Crafter's classic guitar riffs keep the stratospheric drone music grounded. Elements of acid folk make this a long strange trip, but as a whole, the album is somewhere between a meditation soundtrack and Led Zeppelin's "Battle of Evermore." On track one, "Bodhi Cheetah's Boogie Blues," a piercing piano comes in halfway through to reign in the undulating riffs that have been built to support some kind of crash. But instead, the piano silences the guitar, only to build it back up again through an actual chugging sound that creates a sense that a train is actually coming around the bend. While it may be a bit intense for actual meditation, Bodhi Cheetah's Choice is a spiritual tribute to the classic psych rock gods.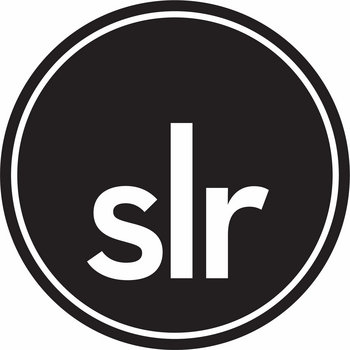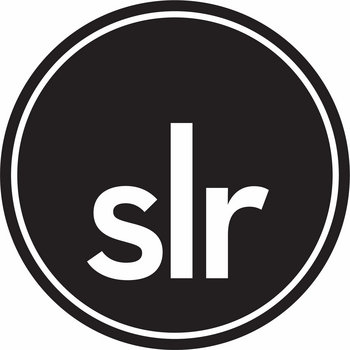 Merch for this release:
Vinyl LP, Compact Disc (CD)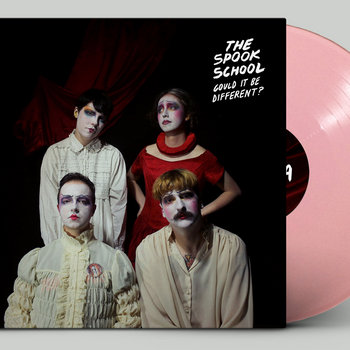 In distressing and discomforting times it's good to hear a band like the Spook School, a precocious indie pop band from Scotland (so you know it's legit indie pop) whose latest record, Could It Be Different, is a feast of nonstop pop hooks paired with an upbeat positivity that might come across as corny if it weren't so sincerely felt. While indie pop can often be quite playful and sometimes too childlike in its approach to serious subjects, the Spook School are happy to wear their heart on their sleeves while also inserting cuss words into their choruses. "Fuck you, I'm still alive," goes the refrain of the record's lead single, and you can hear the mix of elation and the anger swirling around within the mess of organs, guitars, and harmonies. This is a remarkable, heart-swelling record that deserves to be heard by anyone who needs a hug, which is everyone.
Merch for this release:
Vinyl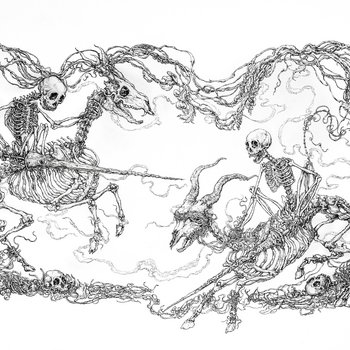 A haunting and utterly captivating overview of the contemporary experimental electronic music scene, In Death's Dream Kingdom brings together over two dozen artists who mostly operate in the outer musical realm. Every minute of Kingdom is riveting; Pan Daijing's "The Island Within" pulses and surges, ghostly, monk-like voices occasionally drifting across the groaning electronics. "Box in a Box," from Pye Corner Audio, opens with a grim, rhythmic pulse and gradually threads in a chilling synth lead. All of the songs on Kingdom are defined by a feeling of ominousness; Sophia Loizou's "Shadows of Futurity" is more shudder than song, ripples of electronics entering and fading like phantoms in a dark house, and Spatial's aptly-named "Haunted Dance Hall" is constructed from clatters and creaks. Even tracks where the tempo is more aggressive, like Gazelle Twin's fitfully kicking "The Dream Ends," are sunk deep in a sense of unease. In Death's Dream Kingdom is the soundtrack to empty factories in the dead of night. It is full of ghosts, and gripping from start to finish.
Back Catalog
If you occasionally find you have an itch that can only be scratched by well-executed straightforward hardcore, look no further than Richmond, Virginia's Haircut, who released this damn swell EP last December. With gritty vocals in both Spanish and English, a breakneck rhythm section, and punchy no-frills guitar, this is a clean-through scorcher that doesn't need to fit into current punk trends to stand out, and would be as welcome-sounding in 1983 as it is in 2017.