SEVEN ESSENTIAL RELEASES
This Week's Essential Releases: U.K. Jazz, Country, Electronic, and More
By Bandcamp Daily Staff · February 09, 2018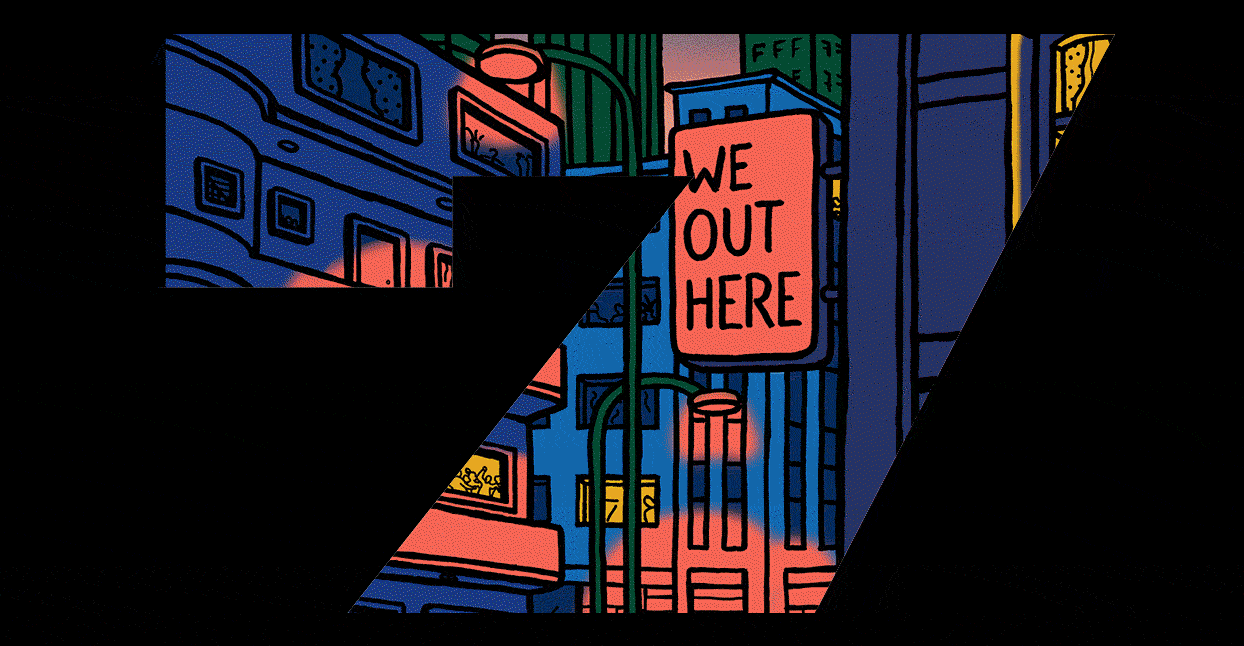 Welcome to Seven Essential Releases, our weekly roundup of the best music on Bandcamp. Each week, we'll recommend six new albums, plus pick an older LP from the stacks that you may have missed.
Merch for this release:
Vinyl LP, Compact Disc (CD)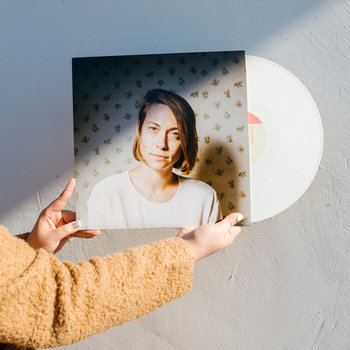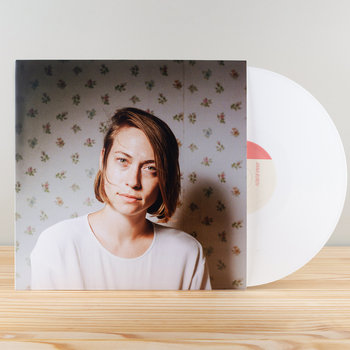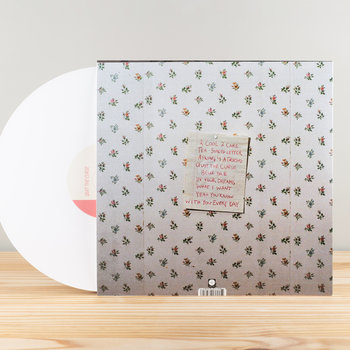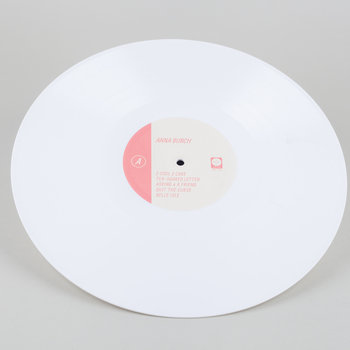 The two musical touchstones I keep coming back to when listening to Anna Burch's Quit the Curse are Annette Funicello and the Breeders. While Burch's pop confections have their genesis in the commercial bubblegum world of Annette, they're filtered through the low-end heavy indie sound of Kim Deal's seminal '90s outfit. Burch would know something about making rock music, having recently spent time playing scratchy indie pop in Failed Flowers. And although she dabbles a bit with grittier tones on songs like "Yeah You Know," overall, Quit the Curse trends more Team Funicello with clean, upscale production, plenty of nifty instrumental flourishes (see the pensive, pedal-steel on summer-love torch ballad "Belle Isle"), and Burch's strong, sweet voice front and center. Like both Funicello and Deal, Burch isn't an especially emotive singers, but her plaintive, affectless vocals have a wholesome sincerity, whether she's swooning through "Tea Soaked Letter," a sparkling '60s bop swirled through with a hook as sweet as vanilla ice cream, or relating tales of buying drugs over the downbeat indie rock of "Asking 4 A Friend."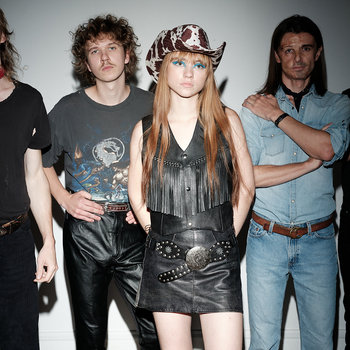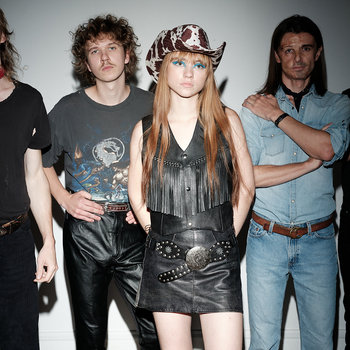 Merch for this release:
Vinyl, Vinyl LP, Compact Disc (CD)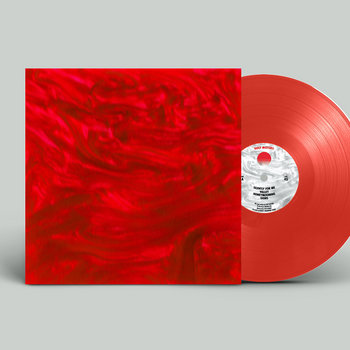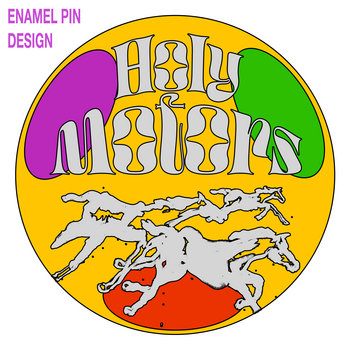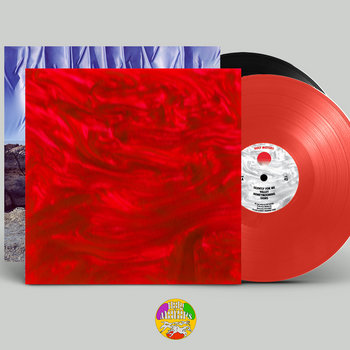 In her Album of the Day piece on Slow Sundown, Annie Zaleski references both Ennio Morricone and Mazzy Star—ideal jumping-off points for the sound of the Estonian band Holy Motors. It's evident immediately: the dark, haunted "Honeymooning" opens with a twang of guitar that sounds shoplifted from Once Upon a Time in the West, and Ellian Tulve lets her voice curl around the notes slowly, like cigarette smoke. But wearing your influences on your sleeve and simply being derivative are two vastly different things, as Sundown proves again and again. "Signs" is lit up by radiant, reverbed guitar, which blinks like a broken traffic light throughout the song. Tulve hangs in the background here, her purplish alto providing more texture than concrete sound. The result is something brooding, ghostly and hypnotic. On "Ghost of Heart" (whose title, if not sound, is eerily similar to the title of a song by Daniel Amos), guitars drift down like slow-falling snow as Tulve wanders disconsolately down the middle. There are elements of surf balladry, to be sure—"Sleeprydr" could be a distant, troubled cousin to Santo & Johnny's "Sleep Walk"—but Tulve's bravura performance, and the way the music pulls back just before it sinks into typecasting, makes Sundown terrifically chilling and absorbing. It's a ghost story told in wobbly calligraphy, written on curling parchment paper; a stunning debut from a band with enough confidence to play it close to the vest.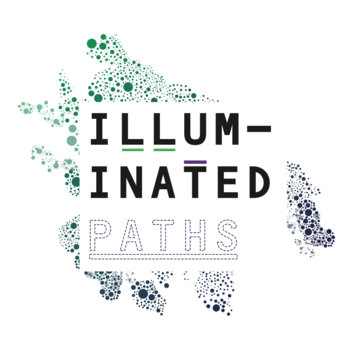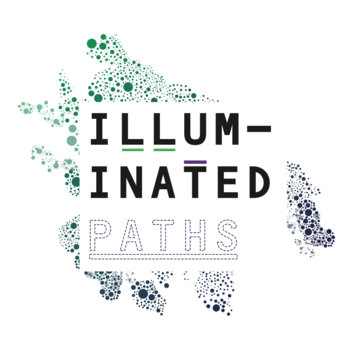 Merch for this release:
Cassette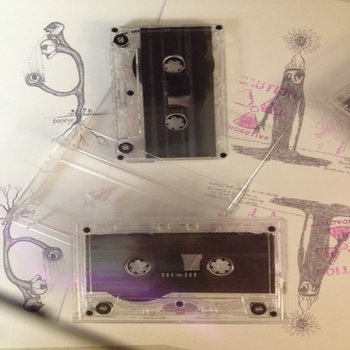 You might have missed Wilt and Loom, Australian Will Treffry's first release as Paneye, which was also the last release on the now-defunct Mexican netlabel Dog Eared. I did. Luckily for us, Illuminated Paths has picked up Paneye's discography. Treffry makes delicate, detailed, melancholy folk-ambient, not unlike Benoit Pioulard or some of the Jeweled Antler family; it has the intricacy and craftwork of lace and the unique dazzle of a snowflake. Voice swathed in reverb, synths and acoustic guitar interwoven, Treffry feels like he's building complete worlds inside each song. Shimmery tracks like "Autumn stroked the window of the empty room" and "Paths and Pools" could almost be pop, if they droned a bit less and didn't focus on such minute changes—but the fact that they do, that Treffry keeps his feet firmly planted on the avant-garde side of things despite the emotional immediacy of his work, is to their favor. If you find yourself, as I am at the moment, in a particularly internal space, this is especially resonant music.
Merch for this release:
Vinyl LP, Compact Disc (CD)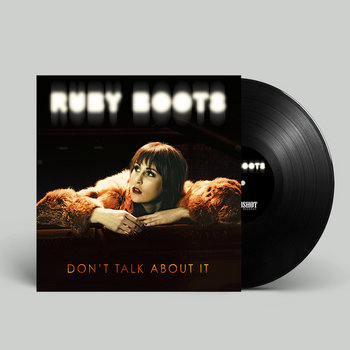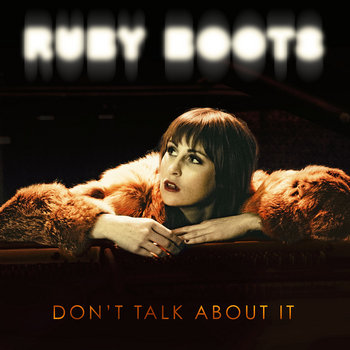 On the long list of party conversations I never want to have again, somewhere near the top is the conversation that begins, "My problem with country music today is that it isn't country anymore, it's just pop!" (Right beneath it? "Please explain to me why [insert enormously popular artist] is enormously popular, even though my mind is already clearly made up about them.") Usually, the person casting country music aspersions stopped paying attention to the genre around 40 years ago (even if they're only 25, that statement still stands), and still considers genre tags to be "Gospel Truth" rather than "Mutable Suggestions." If I ever find myself having to suffer through that conversation for what will be the 450th or 451st time, I'm simply going to jam earbuds into the person's ears, put on the excellent new Ruby Boots album, and watch their brain dissolve. Because it's not pop—there's no way a pop artist would even try to get away with the gorgeous, high-and-lonesome a cappella number "I Am A Woman." But it's not strictly "country," either—the radiant title track and the greasy, grinding "Believe in Heaven" comfortably straddle adult contemporary balladry and boisterous garage, respectively. Boots is from Nashville—another country signifier—and sings with an undeniable twang, but songs like "Somebody Else" are rollercoasters of sound, with escalating guitars that ease into a swift downward-whoosh of a chorus. Don't Talk About It gives the lie to the idea that music can or should be so swiftly or easily pigeonholed; call it country, call it pop, call it garage rock. I just call it "great."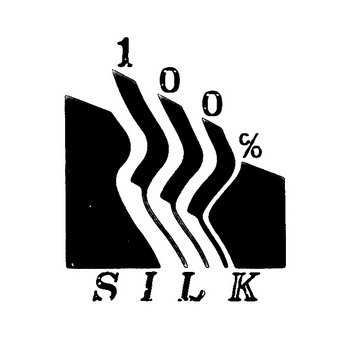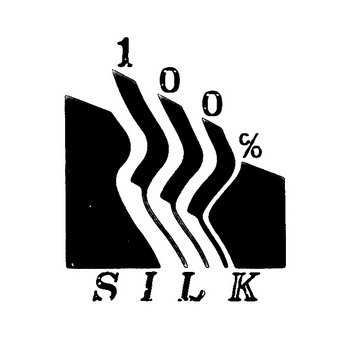 There are comps and then there are comps. This sprawling collection of exciting electronic music from 100% Silk falls into the later category. From the jumpy rubberband drums on Pleasure Model's "La Guardia" to Golden Teacher's effortless minimalism on "Four Faces," there's a nod to nearly every subgenre with a toe on the dancefloor. There's no better sampling of young electronic musicians anywhere. But there's a throughline of sorrow in the 31 tracks, perhaps due to the fact that the mission behind it is to remember, grieve for, and celebrate the people (many of whom were electronic artists) who were lost in the Oakland Ghost Ship fire last year. 50% of the proceeds will benefit Safer DIY Spaces, an Oakland-based coalition offering guidance, financial assistance, and labor to non-traditional creative community spaces.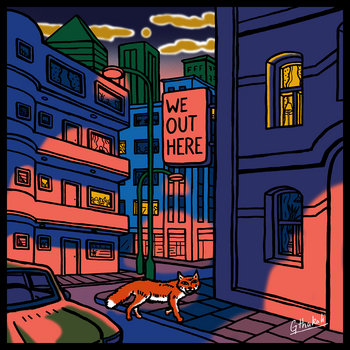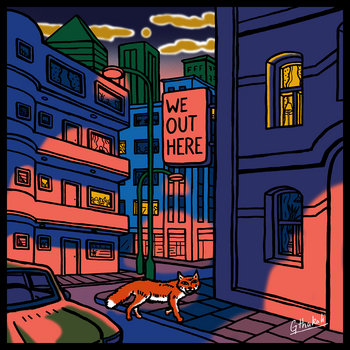 Merch for this release:
2 x Vinyl LP, Compact Disc (CD)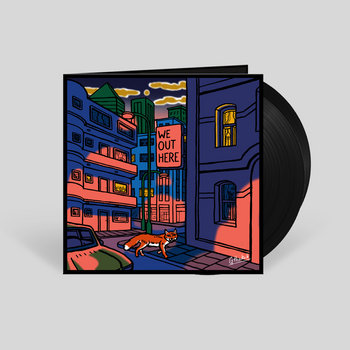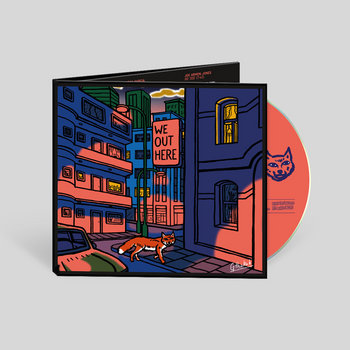 It's been said several times at this point, but it needs repeating: U.K. jazz is having a moment and more people should pay attention. From Yazz Ahmed and Laura Jurd, to Theon Cross and Moses Boyd, every release is a home run, each one a new example of the great art emanating from the scene. On We Out Here, a compilation from Brownswood Recordings, rising superstar Shabaka Hutchings—bandleader for Shabaka and the Ancestors, Sons of Kemet, and The Comet is Coming—curates the best of London's underground, boiling it down into a focused nine-song set of nuanced jazz, soul, and bounce beat. Recorded over a three-day period, We Out Here features Cross ("Brockley") and Boyd ("The Balance"), alongside Nubya Garcia ("Once"), Ezra Collective ("Pure Shade") and others. In its totality, We Out Here properly showcases the burgeoning U.K. scene, giving you yet another reason to stop sleeping on it.