SEVEN ESSENTIAL RELEASES
This Week's Essential Releases: Electronic Soul, Underground Rap, Pop-Punk & More
By Bandcamp Daily Staff · August 31, 2018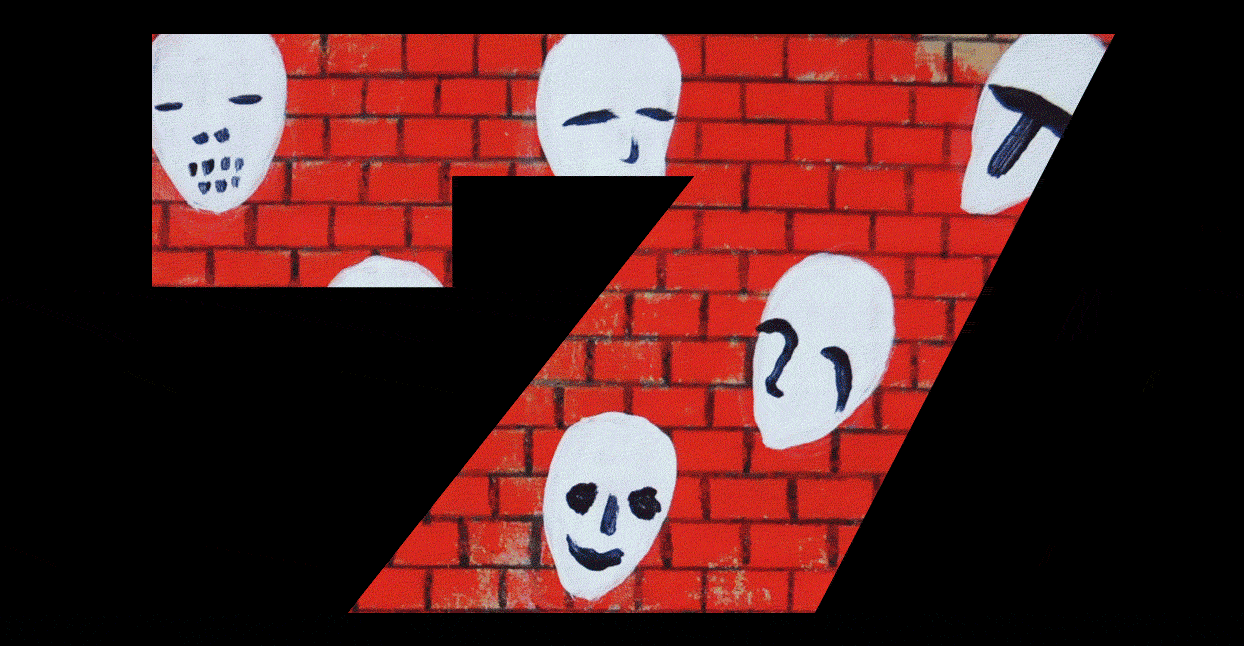 Welcome to Seven Essential Releases, our weekly roundup of the best music on Bandcamp. Each week, we'll recommend six new albums that were released between last Friday and this Friday, plus pick an older LP from the stacks that you may have missed.
New Releases
On Twitter this past Thursday, singer/violinist April George offered a glimpse into the creation of her and producer Matt Thompson's new EP, You Are Here. She spoke of the song "Until," the project's meditative closer. "I wrote [it] the day I found out my grandmother was dying," George tweeted. "The lyrics explore the cyclical nature of life [and] my own struggle to accept the ebb & flow of experiences life brings." The song, with all its somber introspection, speaks directly to the theme of the duo's new EP as April + VISTA: Life, full of complications and uncertainty, is still a blessed journey that we're all thankful to endure. It's also a therapeutic record; on songs like "FOMO" and "How To Get By," George ponders the pain of merely existing, using Thompson's scant electronic soul arrangements to plead for her own sanity. Then there's "Fo'Sho," a dark, sauntering bounce on which George delivers the EP's most notable line (to me, at least): "Ni***s don't call you they mans 'till they need a hand." Preach. Sonically, the two craft lush melodies that blend several genres without leaning too heavily on one, making the EP seem longer than its 19-minute runtime suggests. You Are Here is cathartic—not only for George and Thompson, but for anyone needing to calm the inner conflict.
Merch for this release:
2 x Vinyl LP
Last year's ROME album was a welcomed surprise: full of dirty, thumping bass drums and menacing flows, rappers ELUCID and Billy Woods delivered an exceptional record that evoked the sound of 1990s New York hip-hop without completely rehashing its sound. For their new album as Armand Hammer, ELUCID and Woods don't deviate from their approach, delivering another set of bleak beats and scene-setting flows. The tone has somehow gotten darker, more desperate, and more enraged. The rhymes waft in from faraway places, placing strong emphasis on the rappers' delivery. "Don't come thru talkin' crazy, I'm babysitting my ex's kid," goes a line from "No Days Off," "she only wanna know what time breakfast is." The line doesn't stand out on paper, but it feels clever when heard on the track. Paraffin is an album for music nerds, for those who celebrate the knock of the drum and the way someone rocked the beat. This is the calm after the storm, the sound of subway cars rattling underneath the rain-soaked streets.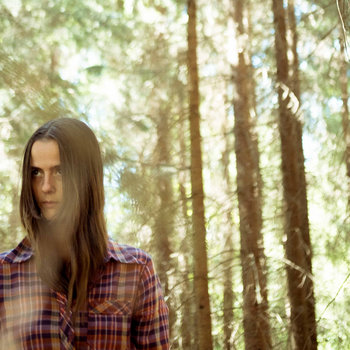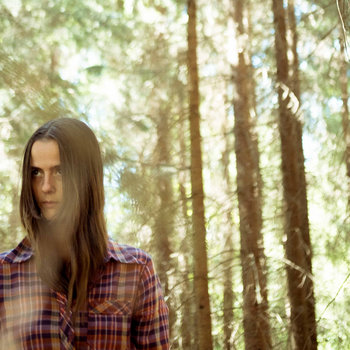 Merch for this release:
Vinyl LP
Anne Lise Frøkedal, who records under her last name, sings of "wanting to leave these fjords behind" on lush new release How We Made It, a record that showcases an expanded sound for the Norwegian musician. Frøkedal's pretty, acoustic songs have invited comparisons to the 70s hey day of female singer-songwriter records, but How We Made It's unusual instrumental choices and mildly psychedelic strings render it more comparable to the emotionally raw yet sonically silky tunes of Lilith Fair-era "women in rock." (I use that term with both sarcasm for the terminology and reverence for the music.) Aside from its compulsive listenability—Frøkedal is an excellent songwriter whose songs contain both movement, complexity, and hooks to match their puffy arrangements—How We Made It approaches it's thematic subject matter with a sense of empathy that universalizes beyond its obviously personal genesis. Frøkedal loves these songs, and so we do, as well.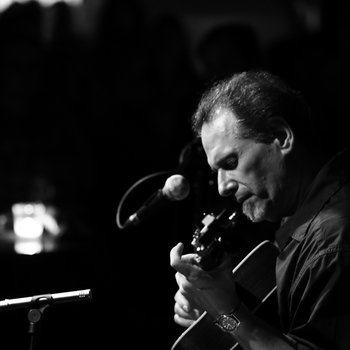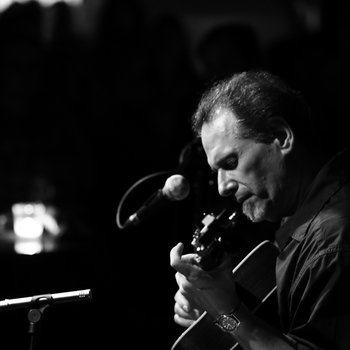 Merch for this release:
Vinyl LP, Compact Disc (CD)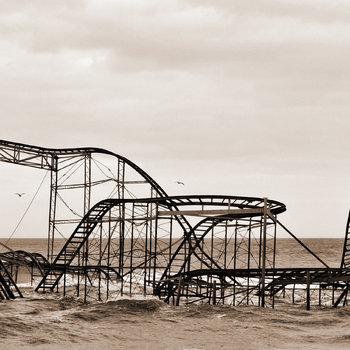 The guitarist, academic, and auteur Glenn Jones does not play the guitar so much as he worships it, wielding his instrument as a conduit for folk's primordial power — a six- or 12- vessel by which we may honor human experience immemorial. Awash in lithely-plucked pastorals and finely-woven arrangements, The Giant Who Ate Himself and Other New Works for 6 & 12 String Guitar stands among his most radiant works to date, reaffirming Jones' reputation as one of modern Americana's finest laureates.
Merch for this release:
Vinyl LP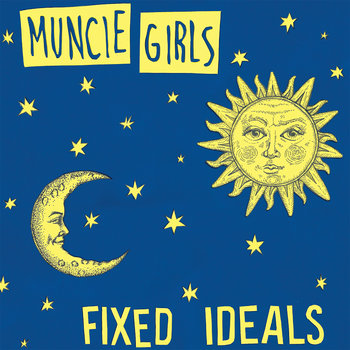 One of the best lyrical insults of the summer comes approximately halfway through Fixed Ideals, the sophomore album from Exeter's Muncie Girls, when lead vocalist Lande Hekt sings, "I threw up on you—you deserved it." Those eight words also handily characterize Hekt's tone throughout the record, dousing genuine anger in acid humor, for lyrics that attack and amuse in equal measure (Another example? "I'm so angry, I'm gonna get a tattoo/ that says 'Fuck , and fuck you too.") By her own admission, Hekt's writing is deeply personal; the wide-open guitar stride of "Clinic" backs a tale of Hekt's attempts to get a doctor to prescribe CBD for her anxiety; the gorgeous, crushing "Falling Down"—which has a vocal melody that wouldn't be out of place on —crests with Hekt concluding, "I don't wanna be polite to bigoted guys/ so I'm gonna stop smiling when it doesn't feel like the right thing." The music throughout matches her sentiment for searing sentiment; "Picture of Health" is a comet-like streak of blistering riffs that detonates at its sugar-bomb chorus; "High" matches its intensity, but turns the brightness dial to 25, Hekt's voice gilding the edges of the song's silvery guitars; and "Locked Up" is a one-minute-and-change blast of pop punk that sounds like The Bangles sitting in with late-period Lush, and bolstered by more lyrical bon mots from Hekt ("Victim blaming/ Slut shaming/ Fear inflating/ Lies of mass invasion.") Throughout, Fixed Ideals rockets forward on its own momentum—a late-summer blast of light and heat, delivered with a smirk and a snarl.
Teams + Noah + Repeat Pattern
Kwaidan
Merch for this release:
Compact Disc (CD)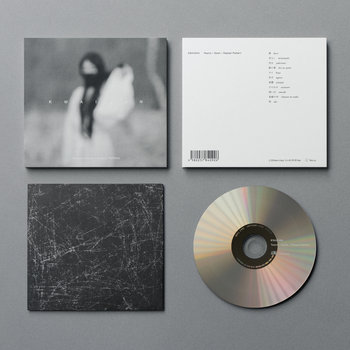 In Japanese folklore, ghosts and monsters are everywhere. Rather than only appearing when there's trouble or when the veil between the worlds gets too thin, they can be a regular part of everyday fabric; household objects and natural phenomena have their own spirits, too. KWAIDAN, titled after an older Japanese word for "ghost story" (you may be familiar with the 1964 horror anthology film by Masaki Kobayashi), brings these legends to life through gorgeous, gauzy, abstract electronic pop. Built from field recordings including chattering birds and burbling water, and synths both gleaming and shivering over a beat structure that can sound either wooden or metallic, featuring the dreamy, layered vocals of flau house artist NOAH (see standout "chawan no naka" for a particularly elegant example), these tracks do a beautiful job of finding the mystical in the worldly.
Back Catalog
Merch for this release:
Vinyl LP, 7" Vinyl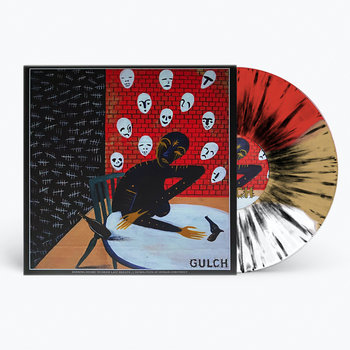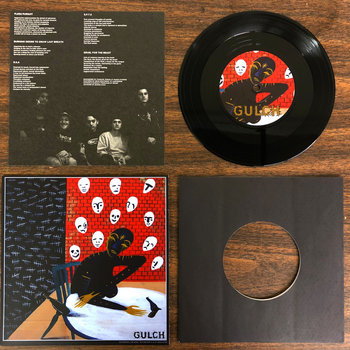 Between Vein's genre-bending Errorzone, Frontierer's mathy Unloved, and Jesus Piece's devastating Only Self, summer 2018 has proven an extended blessing in matters of forward-thinking metalcore. Just before the leaves turn, the California band Gulch—which features members of San Jose death-metal posse Spinebreaker—have reissued their Burning Desire to Draw Last Breath EP, a sleek set of grindcore songs bathed in cavernous death-metal murk. For those skeptics inclined to write off the genre's brevity as stylistically prohibitive, rippers like "Flesh Pursuit" and "Gruel for the Beast" will most certainly act as teachable moments: Gulch's temporal confines might be as cramped as a coffin, but the band's music is every bit as deep as their moniker suggest.