SEVEN ESSENTIAL RELEASES
This Week's Essential Releases: Hip-Hop, Post-Punk, Experimental Soul, and More
By Bandcamp Daily Staff · August 10, 2018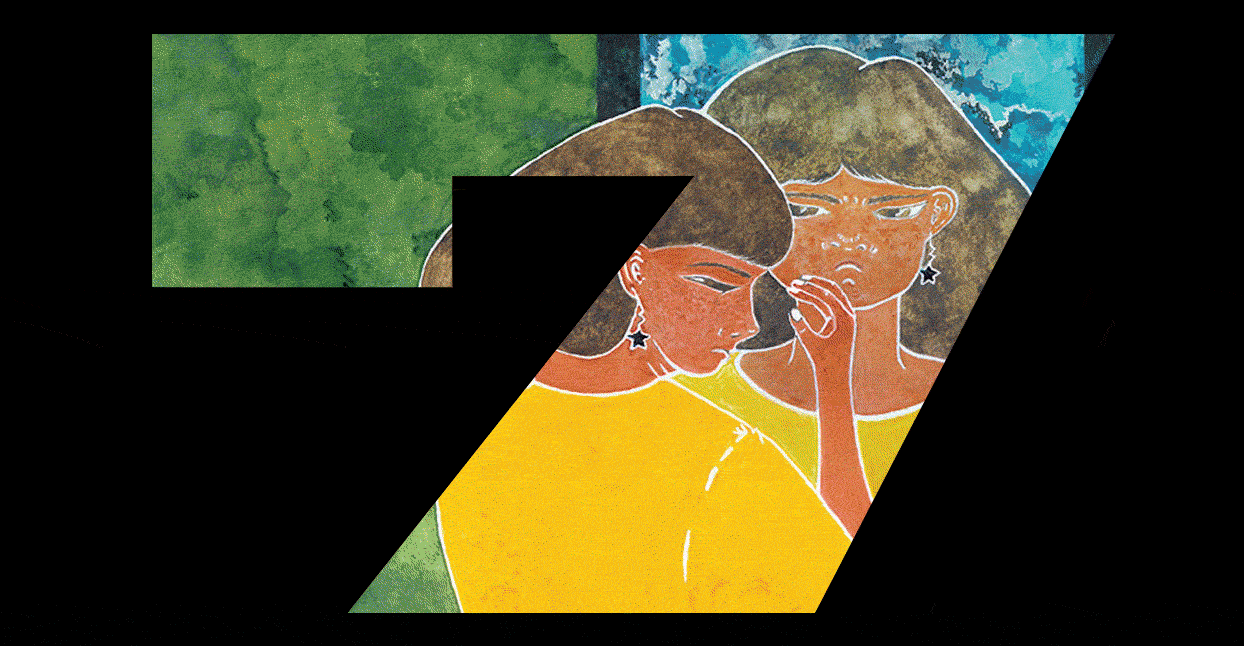 Welcome to Seven Essential Releases, our weekly roundup of the best music on Bandcamp. Each week, we'll recommend six new albums that were released between last Friday and this Friday, plus pick an older LP from the stacks that you may have missed.
Merch for this release:
Vinyl LP, Compact Disc (CD), Cassette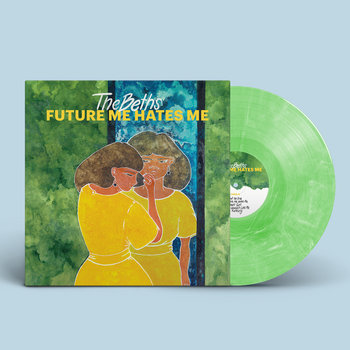 Not since the late, beloved Allo Darlin' has a band captured the nuances of heartbreak and regret in plain-spoken language as effectively as New Zealand's The Beths. The irresistible Future Me Hates Me—which also boasts one of the year's best album titles—is a crash course on how to wear your heart on your sleeve without seeming precious or—god forbid—twee. In fact, musically, Future Me is exactly the opposite: its songs are fueled by big, muscular guitar riffs and adroit, fret-hopping leads, and all of them crash land into big, iridescent choruses that warm the heart even as the lyrics are busy breaking it. It's on that last point where The Beths excel; again and again, frontwoman Elizabeth Stokes leavens palpable sadness with the right amount of self-deprecating humor—not enough to turn the pain into a punchline, but just enough to distract from how much it hurts. The album reaches its apex in the final third with the devastating "River Run: Lvl. 1," the kind of sweeping arena-scale anthem that could give "Thunder Road" a run for its money. The song feels like a narrative about anxiety or depression, but its most painful moments come because of the way Stokes tells the story, using small, too-real details from her life (the most crushing passage? "Kate says in a message, 'Girl, we can wait it through/ take deep breaths/ stay ahead of it'") The band follows with a wide-open chorus that raises gooseflesh—Stokes may be empty now (or, as she puts it, full of vapor), but when the temperature changes, it turns those atoms into a river, carrying her to safer shores. It's a spin on the classic pop trope of "Everything is going to be alright," but the way Stokes writes it makes it feel immediate, lived-in, and all too relatable, and I will admit in print to choking up when the chorus kicks in. That's the magic of Future Me Hates Me: big songs full of tiny, precise details that grab hold and refuse to let go.
Merch for this release:
Compact Disc (CD)
Battery Operated Orchestra, or BOO, have an apt name; the U.K. duo make melancholic synth-pop with a polished atmosphere that never loses its sense of human scale. "Sweet Dreams" (no, not a Eurythmics cover) has a Ladytron feel (side note: Ladytron were the only good electroclash-related band and I will die on that hill) in both its synth atmospherics and vocal lines; elsewhere, their silky, airy melodicism and longing lyrics recall Saint Etienne. These are both good reference points, but BOO is also capable of sounding pretty unique, as on the standout "Bella," which almost feels reminiscent of Japanese '80s city pop (bouncy synths and all) approached from a wholly contemporary perspective, or the uneasy "The Clearing," with its sinuous, circular patterns and squishy beat. "Borders (Fall)," an instrumental piece, closes the album out on a meditative note; it's a lovely, burbling ambient track, with the open-ended title suggestive of a better world.
Merch for this release:
Vinyl LP
Portland's Collate hit my personal soft-spot for bands who bind their songs up with acute-angle guitars and deliver their lyrics in a dead-eyed monotone that make Mark E. Smith sound like Josh Groban by comparison. Every minute of the excellent Liminal Concerns is stern, poised, and unrelenting, the album's not-even-close-to-fi production only adding to the music's scabrous tone. The two-and-a-half-minute "Performative" is barely even a skeleton: a few stiff lines of guitar, a three-note bassline, and some lyrics that land like the world's most callous judge reading off a sentence. But even within this minimalism, there are sharp little details: the way the ringing apostrophes of guitar act as counterpoint to the vocal line in "Performative," The way the vocals are dropped in the blank spaces between the Morse Code riffs on "Adults," the way the ringing chords on "Occurences" land like a punk single played on the wrong speed. The album's rigidity is part of its charm: you get the sense that Collate do not suffer fools, and Liminal Concerns is severe, minimalist post-punk for pissy malcontents.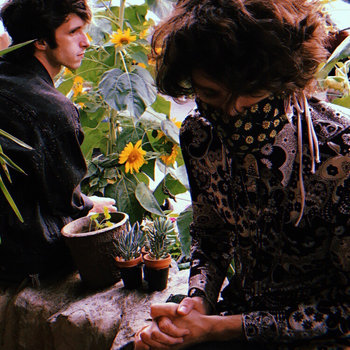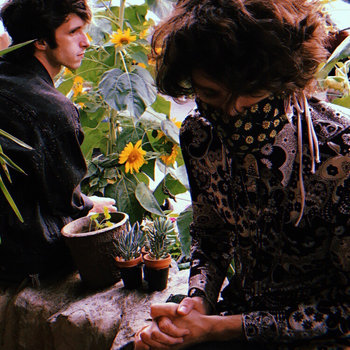 Philadelphia's Haldol have been one of the most reliably interesting "dark punk" bands of the last decade (and were one of the few to do this style before it became incredibly trendy, which to me indicates a kind of genuine love for it; not that some of the newer bands don't have that genuine love, but most people don't play music that's unpopular with their peers unless they have a pretty strong passion for it. They started in 2011). Their lineup's changed plenty over the years, which probably contributes to their ongoing sense of experimentation. The current trio iteration (which features Tiff from S-21, another Philly punk band I love) is just as comfortable doing charging uptempo deathrock ("Triangle") as they are at that mixture of sharp and shambly punk that recalls Australian and New Zealand approaches more than a more straightforward U.K. style ("Bull's Blood," "The Garden"). Speaking of the U.K., these new tracks are obviously on a regional tour-exclusive tape, so go see them if you get the chance.
Jeremiah Jae
Daffi 
Merch for this release:
2 x Vinyl LP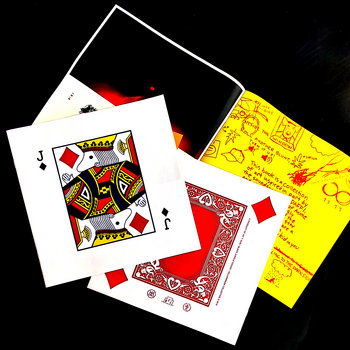 Jeremiah Jae is a conflicted soul through which struggle, anxiety and optimism co-exist. Surely that could describe almost every human walking the planet, but there's great honesty in the way he shuffles through the muck in search of peace and prosperity. He doesn't try to mask his torment, instead using it to fuel his ascent. Nowhere is that more apparent than on "Payne," a sullen standout from his new album, DAFFI: "I can't sleep, I be high all the time … Was livin' check to check eatin' beans with the rice / Can't let 'em see you sweat, I'm alright." As DAFFI—Jae's alter-ego—the artist gets even bleaker, trading the multicolored hue of previous works for something shrouded in darkness. On DAFFI's Bandcamp page, Jae says the alter ego allows him speak in ways he can't do otherwise. "Although I still continued to create and release things here and there, it felt like this mass of stress and frustration was surrounding me, and weighing me down," Jae wrote. "Daffi is a character I used to channel this energy." Full of fuzzy voicemails, plodding drums and odd vocal samples, DAFFI unfolds in a psychedelic stream of cautionary tales and frank self-assessment, held together by Jae's groggy drone of a flow (think Prodigy circa 1994 and Earl Sweatshirt circa 2015). Yet the album isn't all gloom, and on back end tracks like "Memo," "Rise" and "Oldways," Jae finds light, using it to look at God. DAFFI is a therapeutic release for which the artist should be commended.
If you've seen Moses Sumney perform within the past three years, you've seen him perform a song called "Rank & File." The live version is completely DIY: Sumney makes the beat by clicking his fingers and rubbing his palm across the microphone. Then he hums into a cluster of mics, each tone slightly different from the next. A finished version concludes his new EP, Black in Deep Red, 2014, a noisy set of rock and free-jazz that sounds totally different from his stellar 2017 LP, Aromanticism. But while that record delved into Sumney's own struggles with giving and receiving romantic love, Black in Deep Red is overtly political, beginning with a live protest and calling police into question. Then on "Call-to-Arms," Sumney doesn't use words at all, instead relying upon his now-trademark falsetto to tie the arrangement together. The song peaks near the end with a parade of stuttering drums and screeching saxophone wails. Though a surprising twist for Sumney's usually quiet blend, it's a welcomed step in the artist's progression, proving yet again that he's much too advanced for your neat little descriptors.
Back Catalog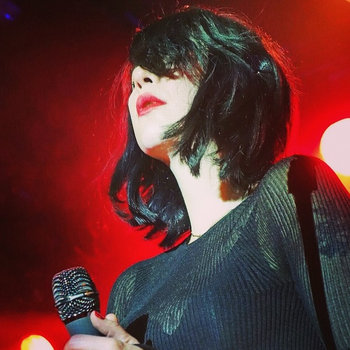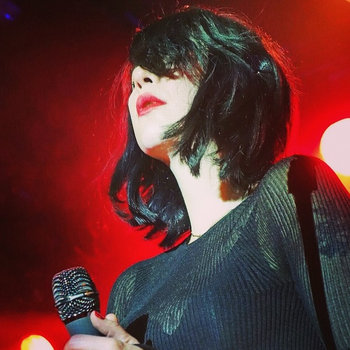 Merch for this release:
Vinyl LP, Compact Disc (CD)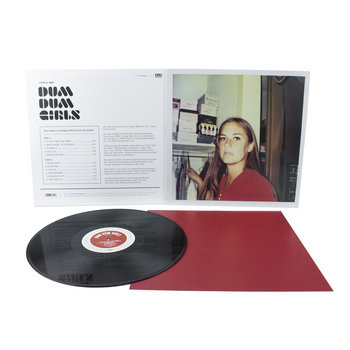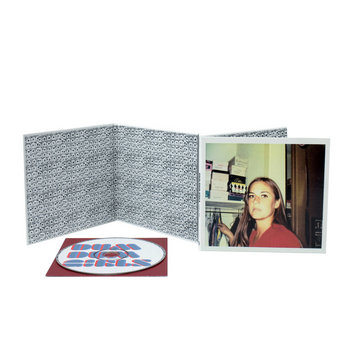 Dum Dum Girls' debut I Will Be is one of the few records from the lo-fi garage rock trend of the early 2010's that holds up in 2018. Much of the music from that era was designed to be feel-good and flowery, disengaged from the present and most definitely from politics. That approach doesn't play as well these days. Not that I Will Be is political in any other sense that it is deeply personal and, in its own small way, quite sonically adventurous for its genre, but the garage pop record Kristin Welchez crafted with producer Richard Gottehrer retains a dreamy, timeless charm, with both the production and songwriting balanced perfectly between girl group sugar and punk rock edge. Although I Will Be is classified as garage, it's not really guitar driven, which accounts for its still-modern sound. It's not even really lo-fi as much as gently fuzzy, powering forward primarily on sharp, programmed drums that slice through all the reverb and Welchez's layered, airy vocals. A fresh listen reveals I Will Be to be as sweetly innocent as the teenager Welchez imagined herself to be when writing these songs of love. She's never topped it.