SEVEN ESSENTIAL RELEASES
This Week's Essential Releases: Indie Rock, Avant-Garde, Americana, and More
By Bandcamp Daily Staff · April 27, 2018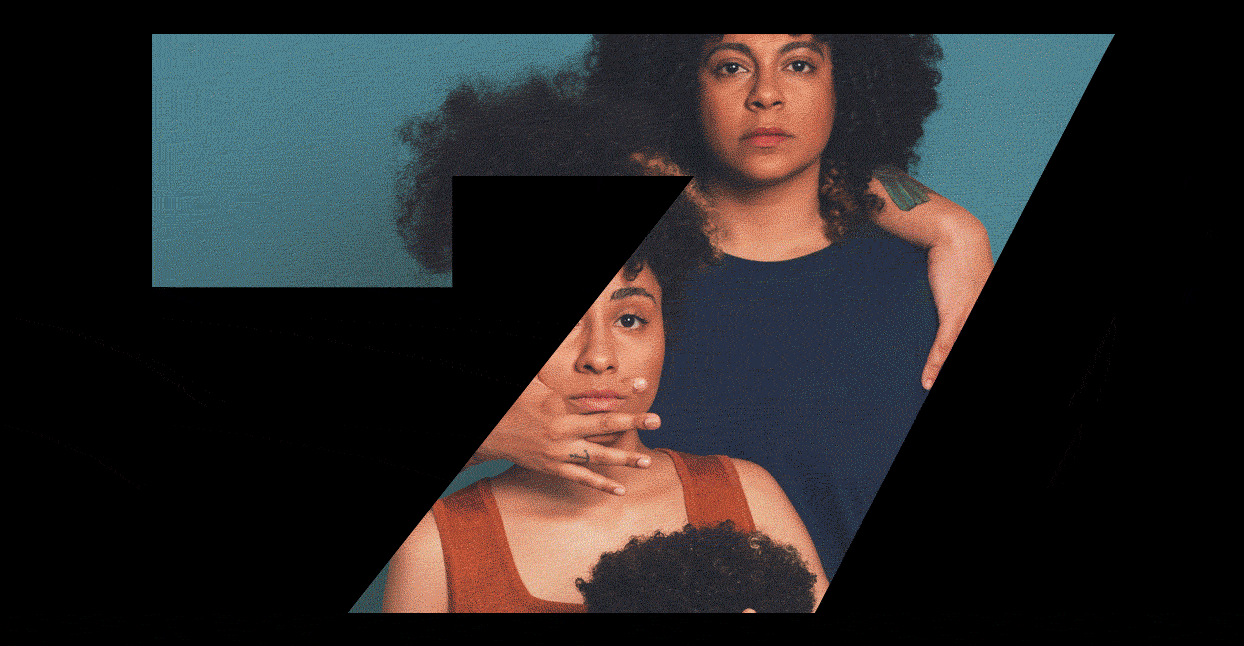 Welcome to Seven Essential Releases, our weekly roundup of the best music on Bandcamp. Each week, we'll recommend six new albums that were released between last Friday and this Friday, plus pick an older LP from the stacks that you may have missed.
Merch for this release:
Cassette, Vinyl LP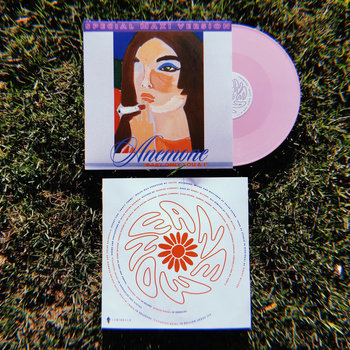 Montreal's Chloé Soldevila, aka Anemone, makes stylish dance pop that pairs swirly 60s ye-yé with grown-up groove for a sound that's spacey and sophisticated at the same time. This isn't new territory, but  Soldevila is a solid songwriter, and fans of Stereolab and April March will find a lot to love here. The songs on Baby You & I are playful, warm, and comfortably laid back even when they're bobbing along on psychedelic rhythms. In a sort of funhouse mirror arrangement, the final three tracks are mash-ups of the first four; a choice that allows Soldevila to have fun tweaking the vibe of her music via shifting rhythms and instrumentation. All three remixes work, and their inclusion adds to the shimmering kaleidoscopic atmosphered conjured by this EP.
-Mariana Timony
Merch for this release:
Vinyl LP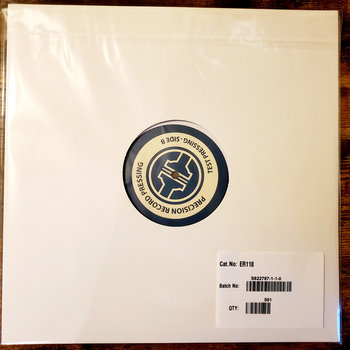 These are strange times for young people in love. We willingly pour our hearts out, make friends, find love, get jobs, and get attacked by trolls on social media, all while having our every move and utterance recorded and sold to brands so we can be fed advertisements for things we can't afford because of crushing student debt. Apologies for offloading all of that on to you but this record, a delightful collection of short songs, has been "giving me life" (as they say on social media) as a reprieve from the noise. Guess Work is a reminder that lo-fi indie rock with lyrics about love and friendship can always make you feel better. We're all a bit more anxious, a bit more on edge, a bit more insecure than usual—themes that are all picked up on this record from Oakland's Blues Lawyer. On the first track "Unstable" vocalist Rob I. Miller begs a partner "Don't judge me, I won't judge you, I know you're unstable too." Blues Lawyer's lyrics suggest that perhaps we should all be a little nicer to each other online and off. Look closely and you'll find Belle and Sebastian-like moments throughout the record, especially "Indoor Kids," a song with a real plot. Turn off your cellular data and take this record for a walk in the park, you're guaranteed to feel a little less unstable.
Pulling from Catholic ritual and its numerous historical occult orders (like the Knights Templar), new music composition styles and the practices of the European avant-garde, and giallo horror, Father Murphy are a confounding and fascinating group. Over the last nearly two decades, the experimentalists have brought their titular fictional padre to life through challenging audiovisuals that demand more work and attention from the listener than the average offering. (This is not music for someone who only attends confession once a month.) Now, it's time for them to put Father Murphy himself to rest, and they do it in the only way they could—with a true requiem. The constraints of working within a more formal structure than the group normally do also make this perhaps the most easily cogent listen of their discography, though it is by no means pop. The mix of field recordings, simmering drones, choral work both angelic and demonic, and industrial percussion is fine and spacious, and though it sounds as otherworldly as one might imagine, it's also performed with the kind of humanity that reminds us that spirituality is ultimately about our own condition, armies of light and dark forever rattling around in our skulls. (Listen to the gentle trembling of the vocals on "Pie Jesu," for instance, which feel like someone trying not to leak their full sorrow before the congregation.) And so this is the perfect way to send the good Father off to his final resting place—by using his imaginary vessel as a way inside not just listeners' brains, but our hearts as well.
-Jes Skolnik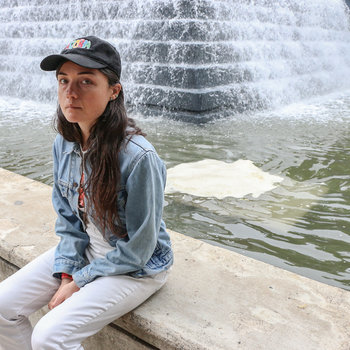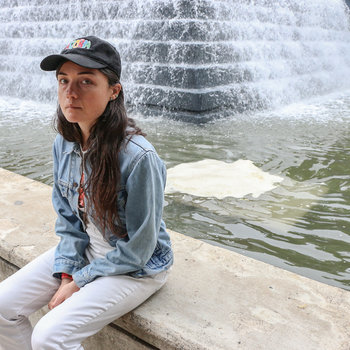 Merch for this release:
Compact Disc (CD), Vinyl LP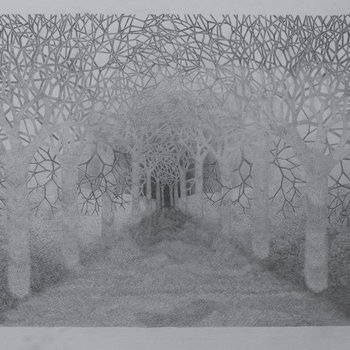 There's something magical about Liz Harris, the Oregon-based musician who records under the name Grouper. She captures the beauty of life's still moments, turning them into resonant piano-laced sketches. Harris recorded her new album, Grid of Points, in Wyoming, perhaps pulling from the state's vast openness to compile this set of sparse piano melodies and atmospheric vocals. "I wrote these songs over a week and a half," Harris said in an album statement. "They stopped abruptly when I was interrupted by a high fever. Though brief, it is complete." Equally heartwarming, textured and ambient, Grid of Points is highly emotive, running through the innermost workings of pain, love and redemption without belaboring the point. As the music fades, and the notes linger in the distance, Grid of Points is yet another reminder of how powerful Harris's art can be.
-Marcus J. Moore
Listen closely enough, and you can hear the ghosts of the past in Awards, the excellent new EP from Porlolo. The tumbling tangle of guitars in "Wasting Time" bear traces of early R.E.M., and the gorgeous, pleading title track occupies the same haunted terrain as Kristin Hersh. But those surface similarities start to evaporate the more you listen, and the EP—which runs for a too-brief 13 minutes—starts to develop crevices and character all its own. Primarily the recording project of Erin Roberts, Porlolo's songs strike a balance between rolling Americana and loose, college-rock jangle. On "I Don't Wanna Lose," Roberts strings together a series of seeming contradictions ("I don't wanna fight/ I just wanna lose control" "I don't wanna die/ I just wanna leave you all behind") and sings the title phrase with a steadily increasing desperation each time it comes around. She keeps her writing spare throughout, preferring allusion over narrative, a savvy move that gives the songs both emotional ballast and a deep, moving power. Nowhere is this truer than on "Awards," which closes the EP with an almost palpable sense of sadness. "Got a light inside," she sings, "but the shade's been drawn, and the night is long." All of Awards seems to revolve around that idea—persisting through the darkness, even when it's clear the day is hours and hours away. The only problem with Awards is that it isn't seven songs longer, but that's a small complaint; Roberts accomplishes more with her 13 minutes than some artists do with a double album.
-J. Edward Keyes
Merch for this release:
Vinyl, Vinyl LP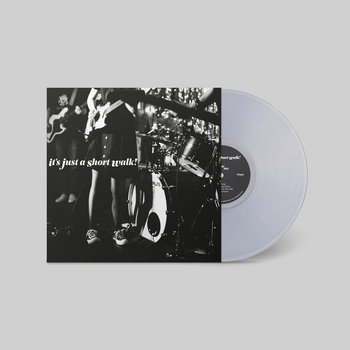 The day Say Sue Me make a bad record is the day I'll stop singing their praises, but that day is not today because the indie pop darlings from Busan, South Korea recently dropped it's just a short walk!, their second fantastic release of 2018. A Record Store Day EP from Damnably, its just a short walk! is made up of four playful covers that showcase the band's versatility and deep knowledge of guitar rock. Blondie's "Dreaming" is stretched out into a languid, nearly psychedelic shoegaze droner augmented by vocalist Sumi Choi's light, airy vocals. "Do You Wanna Dance?" is the sweet, slow dance flipside to the band's own surfy "I Just Wanna Dance," from their Where We Were Together LP. "Rockaway Beach" is the sparkling indie pop Ramones cover the world has been waiting for, and, well you really need to hear their Velvet Underground cover. Say Sue Me's greatest strength is not just their ability to make any song their own, but to make it sound effortlessly fun at the same time.
-Mariana Timony
Back Catalog
There are more than a few artists updating the traditional sound of various South American musical styles with contemporary electronic flourishes, the results tend to be built for the dancefloor. What the Brazilian trio Tuyo are up to on their gorgeous EP Pra Doer, is something altogether different. Throughout these four songs, the group favor beauty over beats, ending up with something that often feels like a collaboration between Caetano Veloso and Cocteau Twins. Album standout "Candura" limits its electronic embellishments to a few brief rushes on the chorus; the rest is given over to gentle vocals and a small spiral of acoustic guitar. "Conselho do Bom Senso" lays a hushed, pulsing rhythm beneath vocals by sisters Lilian and Layane Soares, gradually introducing other wisp-like electronic elements that embellish, but never overpower, the song. The whole thing drifts by like a daydream—bright, tranquil, transportive and serene.
-J. Edward Keyes