SEVEN ESSENTIAL RELEASES
This Week's Essential Releases: Cosmic Cumbia, Ambient, Jazz, and More
By Bandcamp Daily Staff · April 13, 2018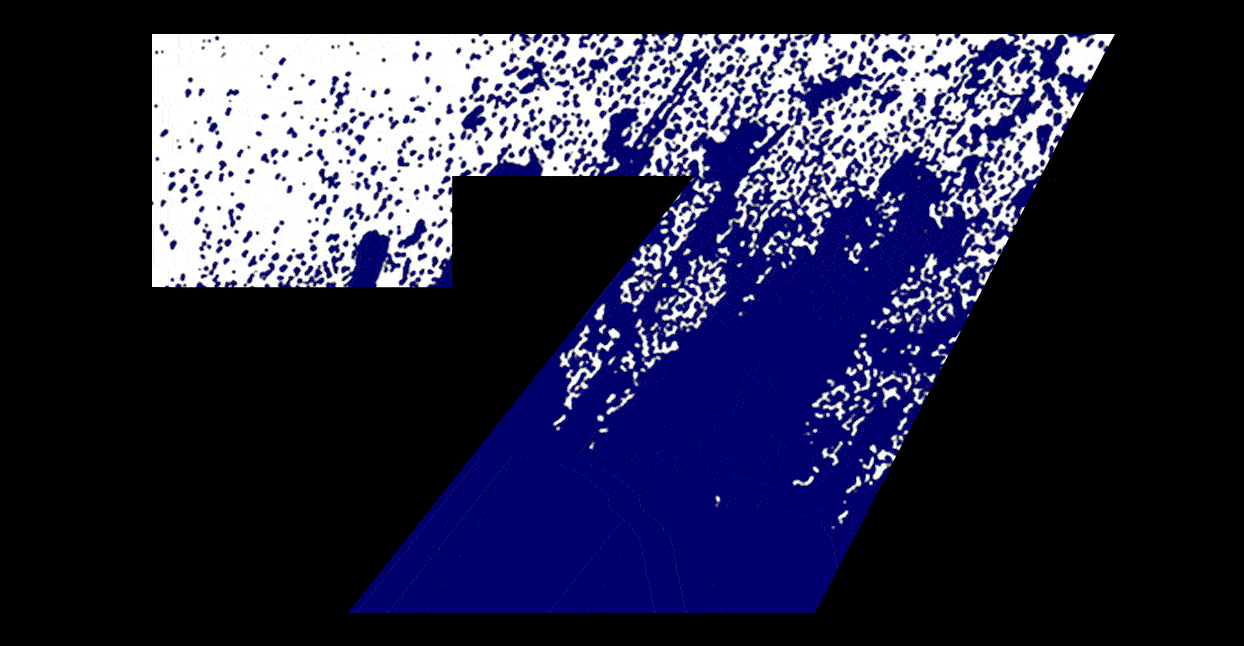 Welcome to Seven Essential Releases, our weekly roundup of the best music on Bandcamp. Each week, we'll recommend six new albums that were released between last Friday and this Friday, plus pick an older LP from the stacks that you may have missed.
Merch for this release:
Vinyl LP, Compact Disc (CD)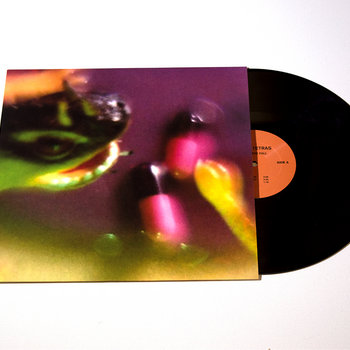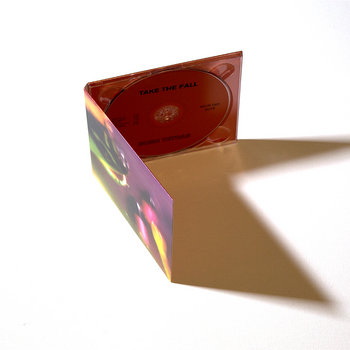 "True blue finds you when you least expect it to," Cynthia Sley sings in the opening chorus of the newest Bush Tetras EP, their first new recorded music in over a decade, and this serendipitous approach is a defining characteristic of the pioneering no wave/post-punk quartet (you have probably heard 1980's "Too Many Creeps," a true classic, if you're not well familiar). Having lost original bassist Laura Kennedy to liver disease, they've had several lineups over the years, but this one (all original members save bassist Val Vita) absolutely has the magic of their early years. (There's nothing worse than a phoned-in cash-in reunion tour; this, my friends, is not that.) Full of grit and spit, harsh angles and noisy squall, tracks like the coiled, gnarly "Red Heavy" and the fleet-footed "Don't Stop It" reckon with time and space in a way punk offshoots, often obsessed with youth and nostalgia, rarely do, and "Out Again" is the kind of album closer that sticks in one's craw in the best way possible; it's been hiding in the hollow under my breastbone since I first heard it. Pat Place's guitar work and Dee Pop's drumming sound as fresh and inventive as ever; give these women space in your next technical innovators of punk list, why dontcha? Good lord, I'm thankful this iteration of Bush Tetras is here to keep me honest and reflective.
The number of quality bands members of NYC's Nuclear Spring were in or went on to is overwhelming—CREEM, La Misma, Exotica, Nomos, Vanity, and so forth—to the point where listing them all would take up this entire blurb. Active for a few years earlier this decade, Nuclear Spring made impossibly catchy, driving punk with dual vocals and spindly, melodic solos that harkens back to the first wave of youth indignance from the British streets without sounding like the whole band has on spikey-jacket cosplay. As this comprehensive discography shows, they bubbled with energy and could write hooks for days—I haven't gotten "Rope," "Far Away" or "Run Me Up A Flagpole" out of my head for the last day solid. If you missed them the first time around, or are a completist like me, this'll be an excellent addition to your collection, and it sounds particularly excellent with the windows open. Regardless of the fact that a real nuclear spring is a very possible reality, wouldn't you rather go out with a righteous pogo?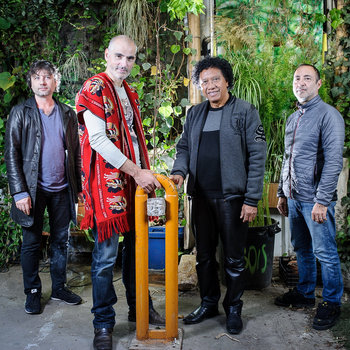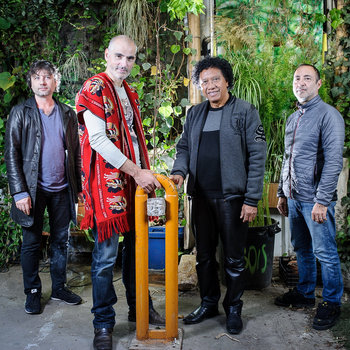 Merch for this release:
2 x Vinyl LP, Compact Disc (CD)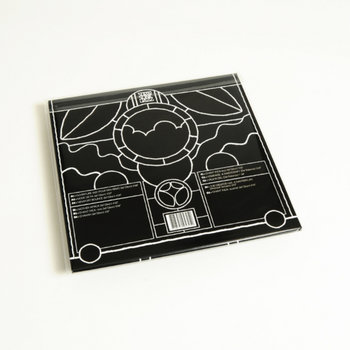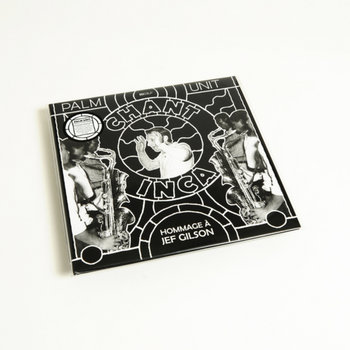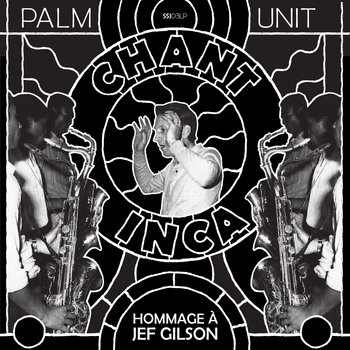 When discussing the undisputed greats of jazz music, the usual names typically arise: Miles, the Coltranes, Herbie, Dizzy, and Duke. But you can't have those conversations without mentioning Jef Gilson, a legendary French jazz pianist, who rubbed elbows with the genre's elite during his 50-plus years in the business. Yet while Gilson's name rang bells in certain underground circles, he never received the mainstream shine he deserved. On Hommage à Jef Gilson, Palm Unit recreates a number of gems from Gilson's expansive catalog, from "Chant Inca"—arguably the musician's most recognized song, which gets three renditions here—to "The Creator Has a Master Plan," a Gilson cover of a Pharoah Sanders tune. Hommage feels looser and more psychedelic than Gilson's work, even though the artist himself kept his music fairly open-ended. Gilson's "Chakan," with its dramatic drum fills and operatic elegance, feels tailor-made for Broadway musicals. Palm Unit's version is way funkier: the surging soprano is replaced with faint organ stabs and stacked percussion. For those looking to discover Gilson's music, Hommage is a fine entry point to the wealth of great art he ushered into the landscape.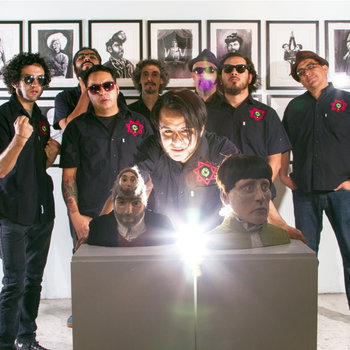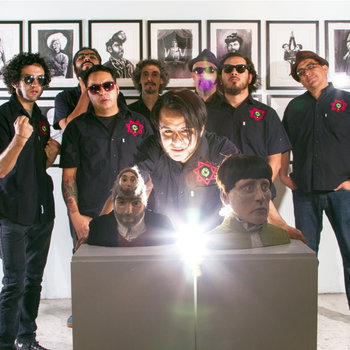 Merch for this release:
Compact Disc (CD), Vinyl LP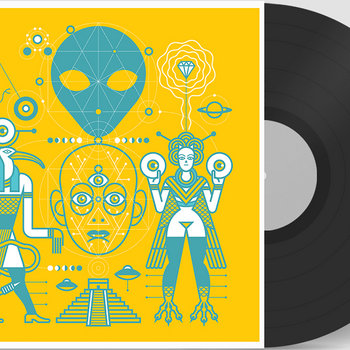 Mexico City's Sonido Gallo Negro (Black Rooster Sound) weren't joking when they named their latest album Mambo Cosmico. Each of its 11 songs loosely orbit familiar styles—like mambo, obviously, as well as cumbia and porro—but all of those are sprinkled with a healthy helping of space dust, making the resulting product sound something like the soundtrack for an intergalactic spaghetti western. Every single minute of Mambo is dynamite: the title track features a weird, wiggling organ line and the non-stop pulse of rolling congas and cowbells deep in the background; "La Danza de los Diablos" kicks a waltz beat up to a breathless strut; "Cumbia Ishtar" threads a snake-like Middle Eastern guitar melody through wheezing farfisa and that same steady percussive roll. By forefronting both the organ and, occasionally, the theremin, the group makes every song feel odd and eerie; "La Foca (Cha Cha Cha)" is draped in a long, elegant guitar pattern, but the minute that organ comes wriggling up the center, it's martini time at some Martian bachelor pad. Mambo Cosmico is an irresistible listen, charming, winsome, and breezy without ever descending into kitsch.
If Sandy Denny fronted Led Zeppelin, it might sound something like Stonefield's Far From Earth, a shiny hard rock diamond from Down Under that updates everything great about the sound that blew minds back in the days when Zep was considered a heavy metal band, while leaving behind the pointless technical noodling that mars many a record from that era (and this era, too, come to think of it.) As the record's title implies implies, there's a celestial lightness to Far From Earth, and though the band always keeps one foot firmly dug into the earthbound world of prog, they're also adventurous in their approach to the genre for a sound that's weighty without being muddy. On songs like "Delusion" and the Sabbath-esque "Through The Storm," the guitars are bright, the vocals glossy and the synths sparkling, even when the tempos remain resolutely sludgy.  Though the world is crammed with bands updating the heavier side of the 70s, on Far From Earth the Findlay sisters leave their peers eating stardust.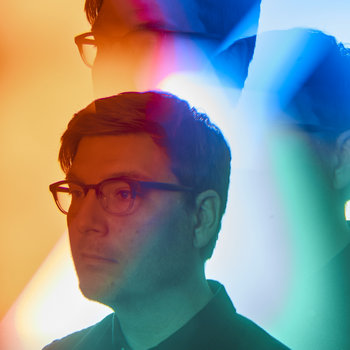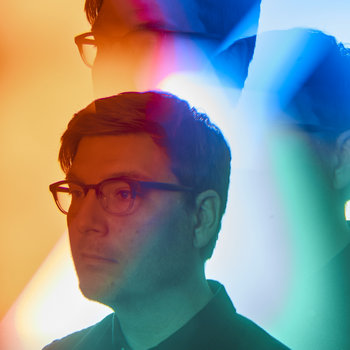 Merch for this release:
Vinyl LP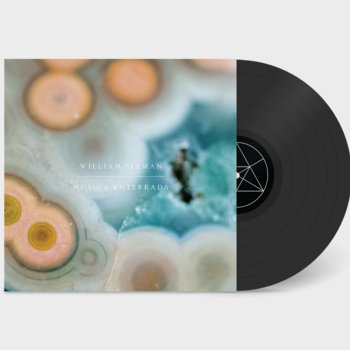 The ocean of ambient music on Bandcamp is teeming with new lifeforms—long tracks use the sounds of the natural world (raindrops, wind) to create calming soundscapes and in others, synthesizers hesitantly climb on top of each other to create sinister dystopian soundtracks. Musica Enterrada from Portland's William Selman falls into the latter category. Like Eduard Artemyev's soundtrack for Solaris, Selman utilizes synthetic bleeps and bloops that signal computer function over a creepy atmospheric swelling of orchestral noise. On "Thick Description," what could be a horn section labors on a single note while the sounds of machines—or some fictionalized version of what we have been conditioned to think the computers of the future will sound like—skitter frantically throughout the track. Musica Enterrada provides a calming backdrop to whatever it is you like to do while listening to ambient music but will leave the little hairs on the back of your neck standing on edge in fear that something is about to go terribly wrong.
Back Catalogue
This may come as a surprise to you, but finding out about edgy new music while attending a suburban Bible College is no easy feat. Uncovering great bands who were vaguely associated with "Christian music" (a term I loathe), like The 77's and L.S.U., was relatively easy; anything outside that took some doing. My lifelines during this time were Alternative Press magazine and the charts in the back of CMJ (RIP). It was the latter that led me to Sleepyhead's Starduster, which sat firmly at the top of those CMJ charts in the middle of 1994, and then sat firmly in my car's Discman for the rest of it. Future Exhibit Goes Here finally gives that vastly-underrated band its due, combining all of Starduster with its follow up, Communist Love Songs and showcasing a band with an unerring knack for heart-rending melodies and somersaulting guitar lines. Call it power-pop heartache in punk-rock clothes; "What's Gonna Set You Free?" hurtles out of the gate, with a buoyant guitar riff that would do Teenage Fanclub proud, Chris O'Rourke's vocals starting out timid and becoming progressively more defiant by the time he reaches the song's final proclamation, "I'm gonna be a star!" "Solid Gold" rides a see-sawing guitar part with a bobbing melody to match, and the title track, sung by Rachael McNally, is a head-first rush into a knotty tangle of guitars that, like every song on Future Exhibit, has a chorus that burrows directly into the brain the first time you hear it. The fact that I came to Sleepyhead entirely without context ended up working in its favor. I didn't know that they weren't as big as, say, Sebadoh (they weren't). All I knew was that they had a seemingly effortless ability to write big-hearted rock songs with throat-scraping vocals and acid-eaten guitars that crested, again and again, in big, summery choruses. Future Exhibit is the monument they deserve.