SCENE REPORT
The New Vietnamese Experimental Vanguard Was Raised Online
By James Gui · April 21, 2022
Just as Soulseek influenced music enthusiasts across Asia in the 2000s, the diverse music communities on the Web have given rise to a new vanguard of young musicians in Vietnam today. Well-versed in the Western underground canon via RateYourMusic.com and /mu/, these zoomers are initiating a wave of energy in Vietnam's music scene.
But it was on Facebook—in a Coldplay fan group—that one of the current scene's leading collectives first took shape. "I was a fan of Coldplay, and I posted Radiohead and Squarepusher on Coldplay Vietnam to see if anyone was interested," says Đỗ Tấn Sĩ, bassist and founder of Rắn Cạp Đuôi. "I met [guitarist Phạm Thế Vũ] on that group. We talked about recording flute kites in Northern Vietnam, we talked a lot about experimental sounds, and then we became a band." The two were barely old enough to have accounts for the platform on which they met. Naturally, they grew along with their music taste: "Vũ went from a Swiftie to a đàn tranh [Vietnamese zither] collector," says Đỗ. "We bonded over American Primitivism and binged prog stuff like King Crimson and Van der Graaf Generator."
Over the past decade or so, the bass-and-guitar duo has expanded to a collective that has explored sounds from noise rock to sound collage, alienating promoters and befuddling music journalists with their disregard for genre categories and multiple "debut" albums. Drummer and producer Zach Sch joined in 2017 after seeing them perform at a gallery. "The guy sitting next to me was like 'Jesus Christ, that was terrible,'" he says. "But I walked up to them and was like 'You guys listen to Slint?' A day later, I was in the band." With a rotating membership of rising Vietnamese artists and musicians—including Lý Trang, Spencer Nguyễn, Trần Uy Đức—one only needs to search around their orbit to find artists and groups pushing new boundaries of sound in Vietnam.
Hanoi's Mona Evie is one of those groups. Created by Long Trần, Thiện Vương, and Hồng Phước Văn, Mona Evie began as a "group of Tyler, the Creator fans" who gathered online in Facebook group chats and RYM inboxes while they were all in high school. Zach Sch and Spencer Nguyễn from RCĐ later hopped in as well for their debut album Chó Ngồi Đáy Giếng. The group namedrops Les Rallizes Dénudés, James Ferraro, Miles Davis, Nastyona; their laundry list of influences is vast and varied.
"Long shared with me a /mu/core chart, that's how I got started on my edgy phase, when I actually enjoyed stuff like black midi," says Vương. "Now I listen to Justin Bieber." Like the rest of the group, her online tendencies explain her facility with English, for better or for worse. "4chan taught me more about English than my teacher," she says.
While they have a voracious appetite for music across the globe, both RCĐ and Mona also give props to their forebears in Vietnam. Vietnam's history of independent music is understandably short because of the country's relatively short lifespan as an independent nation. After resisting overlapping imperialisms—French, Japanese, American—the Communist Party of Vietnam supported mainly revolutionary and traditional music. Diasporic Vietnamese pop (including popular musical variety show Paris by Night) and Western-influenced rock music was labelled "yellow music" and neo-colonial, but uneven censorship and illegal bootlegs kept the sounds alive.
In 1986, the Vietnamese government initiated the Đổi Mới reforms. Similar to the USSR's perestroika and China's reform and opening-up, Đổi Mới sought to reinvigorate the country's flagging economy via a socialist-oriented market economy. Since then, the government has also cautiously embraced new artistic forms, allowing experimental art collectives like Nha San to venture from Vietnam's socialist realist tradition.
Dai Lam Linh, one of Vietnam's first experimental music collectives, tested the waters of this newfound openness in the 2000s, alienating and inspiring a generation of musicians. "It was the OG 'scare the hoes' music," says Hà Anh Vũ, singer, engineer, and designer in Mona Evie. A bit later, multi-genre producer Nguyễn Hồng Giang became one of Vietnam's first noise artists. Around the same time, Đom Đóm formed in 2012 as a hub for experimental music education and performance. While Rắn Cạp Đuôi nods to these predecessors, they're trying to shake things up as well.
Merch for this release:
Compact Disc (CD),
"When we started, experimental music was so soaked in doctrine and academia that it wasn't approachable," says Sch. "Whereas we came at it in a way that was like 'Yeah, you can do it! Just fucking do it.'" They've put their words into practice, inspiring and collaborating with younger artists like Mona Evie and Trần Uy Đức (who recently joined RCĐ as a vocalist and producer). "I think RCĐ's biggest impact is starting a bunch of shoegaze bands by accident," he jokes, recounting how young shoegaze outfit Nam The Gioi formed after going to their Hanoi gigs. "Kids will message us asking like, 'What do I need to start a band?'"
It took a lot for RCĐ to get here, however. "The infrastructure does not exist," says Si. When the band started, there were only a few practice rooms in Saigon; they were only able to get by rehearsing with a borrowed drum set in one of their members's father's house. Performances were also hard to come by in Saigon; banned from various live clubs and shunned by the "white wall gallery types" ("They called us terrorists," remembers Sch), they lacked the "sort of art money and cultural programs you get in Hanoi." To give a concrete example, one of those programs was curated by former RCĐ drummer Trần Duy Hưng who moved to Hanoi some years back, enlisting Lý Trang, Long Trần, and Thiện Vương to remix soundtracks from old Vietnamese cinema.
On the distinction between northern Hanoi and southern Saigon, Nguyễn continues: "I feel like RCĐ should've been something from Hanoi, and Mona Evie something from Saigon." Hanoi is more low-key than Saigon, filled with artsy daytime haunts like Tender Bar and Manzi while also having restrictions on its nightlife even before the COVID-19 pandemic. Trần Uy Đức, who has also lived in both cities, agrees: "the Hanoi scene is very introverted and serious," while "Saigon is very fluid and consuming…pushing my music to be more pop."
Spencer says that in Saigon "every kid wants to be like Ngot, or 7uppercuts." Not that that's bad—he himself was introduced to Vietnam's pop-punk scene through sneaking into 7uppercuts shows, their bassist Aki Pham eventually linking him with RCĐ. Despite the divisions between cities and scenes in Vietnam, "no matter how famous you are, everybody knows everybody," says Sch.
Though the scene is small, the connections between these artists run deep. Here's a quick primer on some of them, new and old.
---
Abbreviated as N4T2 and translated as "sleeping through the apocalypse", this album is RCĐ's breakthrough, the first Vietnamese LP to be reviewed on Pitchfork. N4T2 continues the group's movement toward sound collage that they hinted at on 2019's Degradation.
There's a unique amalgamation of traditional Vietnamese culture and contemporary electronic sounds on this record. Vu, the group's resident traditionalist, provides much of the Vietnamese instrumentation and lyrics. His penchant for esoteric Vietnamese wordplay shows up in the ceremonial ambience of "Đme giựt mồng", where he puns on "sủa sáng", meaning "light", and "sáng sáng," an onomatopoeia for a dog barking.
"Aztec Glue," on the other hand, foreshadows the clubbier direction that RCĐ says they're taking for an upcoming EP for rave collective Nhạc Gãy. Ever the Internet-based collaborators, they say that Korean bedroom pop crooner Asian Glow will be featured on it. Somehow.
Mona Evie's debut was forged in true DIY fashion. When they first started working on the record, Long Trần didn't even have his own laptop. "It was a borrowed laptop from my cousin with Windows XP," says Trần. "I was able to finish the album on my new computer."
Comparisons to Brockhampton might be apt considering their online origins, but their music cuts closer to JPEGMAFIA than Kevin Abstract, with elements of dltzk and The Microphones sprinkled in. There's also SOPHIE-esque vocal modulation on hyperpop ballad "Truyện Kiều II," a moment of gender euphoria for Vương in a community that's not always hospitable for trans people. "In Mona right now we have two trans members, me and Spencer," says Vương. "The biggest thing with Mona Evie is just trying to open people's minds to new stuff, push music forward, and the community too with acceptance to LGBTQIA people."
Merch for this release:
Cassette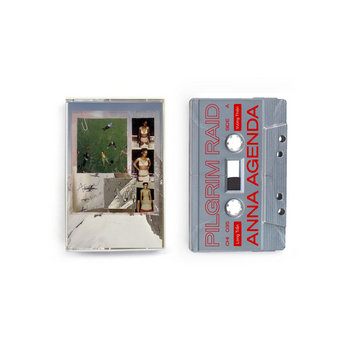 Pilgrim Raid is essentially a Mona Evie subgroup consisting of Vương and Trần. "On Anna Agenda, we didn't even have headphones to mix on, no sound card, no mic, just a computer," says Vương. "[Long Trần] came through every day, a 15-kilometer ride, to work on music with me, five to seven hours every day nonstop that whole summer."
Their experimental tendencies come to the fore here, weaving nostalgic VTV sounds, trance arps, and breakbeats into dense electronic tapestries. It's a musical representation of Vietnam's bootleg phenomenon, trawling pirate DVD markets and scrolling through AppVN for the latest pop culture detritus.
Formerly Hanoi-based, Lý Trang moved to Moscow after studying abroad there for film school. She's integral to RCĐ's work circa 2017 including their noise rock-era albums Trẻ Em Tồi Tệ and Đẹp Trai Chết Hết. On her solo album, she uses traditional Vietnamese instruments alongside delicate synths to craft oddball folktronica soundscapes.
In 2020, Lý collaborated with Mona Evie's Hà Anh Vũ for a short R&B EP. Vu's voice on AM, PM isn't the focus; rather, the duo layers the vocals like another synth line atop ambient swells, drenching the whole thing in reverb.
Trần Uy Đức
Came
Merch for this release: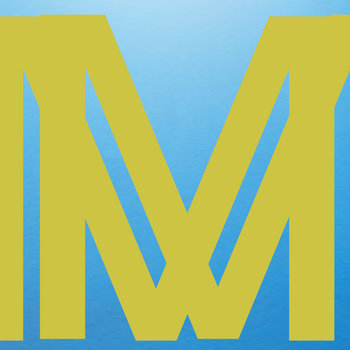 The story of Mona Evie's genesis wouldn't be complete without Trần Uy Đức. "The first time we got serious was with 'T0M13,'" says Vương about their first single, which featured Trần. "It was the initial push for Mona to start working." He's since lent his abrasive production style to the newly-formed Mau Thuan Collective and officially joined RCĐ, who were an initial inspiration for him.
On his debut, Trần Uy Đức projects himself "through a war and violence-influenced nationality." Thinking through generations, he represents the collective trauma of machine-gun fire and napalm blasts sonically in the percussive noise of tracks like "got." Though his peers are influenced by many Western artists, he wants to question the primacy of the U.S.-UK musical canon in Vietnam. "'Decolonize!' is very much my music," he laughs.
After moving to Saigon for university, however, he's now thinking of turning to a poppier direction. "I really love to be here amongst fast and open mentalities," says Trần. "I'll finally make something for the gays."
Dalot & Sound Awakener
Departures
Nguyễn Hồng Nhung, aka Sound Awakener, has been active in Hanoi's experimental music scene since 2011. In 2018, she curated a compilation of up-and-coming experimental artists from Vietnam for Flaming Pines, which included a composition from RCĐ's Đỗ Tấn Sĩ. Departures is her second collaboration with Greek artist Dalot, exploring the liminality of migration via field recordings and haunting synth atmospheres.
Mess. is a Saigon-based producer and DJ, founder of VNDTOWN and co-founder of Nhạc Gãy. Like Tiny Giant and Limebocx, she makes cybernetic compositions that combine the organic sounds of traditional Vietnamese instruments with electronic beats. But her productions are unique in their stylistic range, drawing from gabber, drill, hip-hop, industrial, and more. Her inspiration strikes at will. "One time, we were hanging out at a club that was blasting vinahouse," says fellow Nhạc Gãy co-founder Celina Huynh. "All of a sudden she took out her laptop and just started making a track on Ableton." Fueled by sweaty nights out, her DJ mixes are as eclectic as her productions, often mixing non-electronic genres like shoegaze into her peak-time sets.