SCENE REPORT
Vienna: It's Not Just for Mozart Anymore
By Laurent Fintoni · January 14, 2015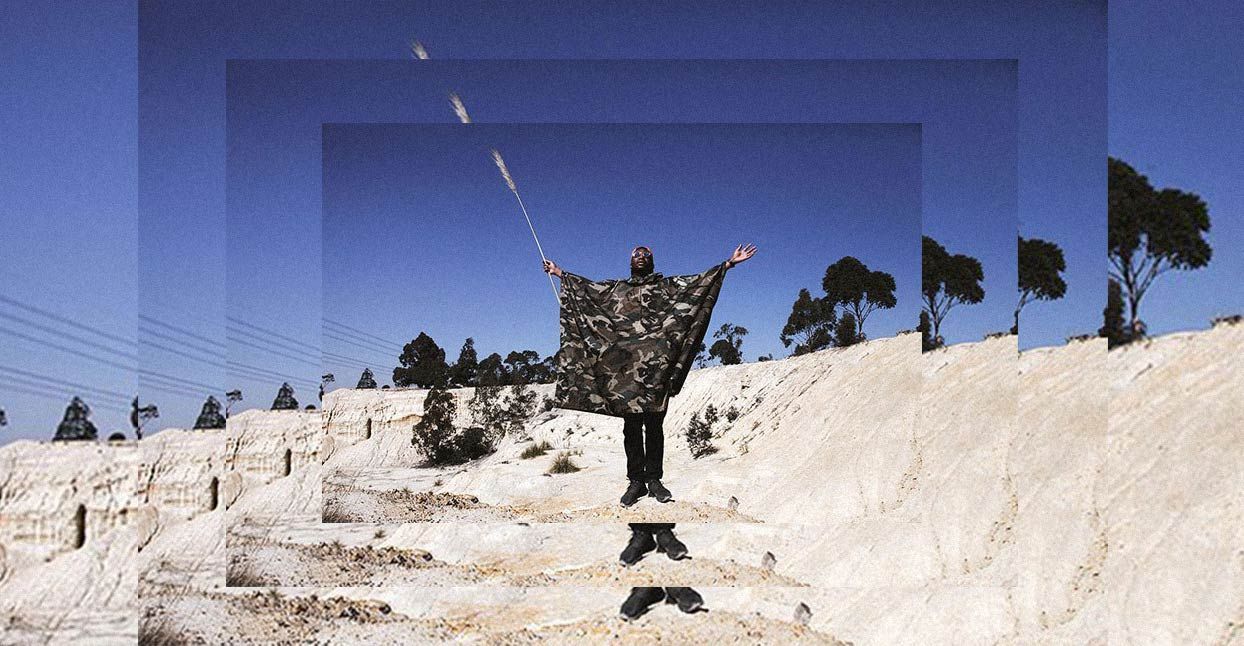 Laurent Fintoni is a DJ, label owner, writer for FACT magazine, and frequent consumer of Viennese whirls.
A tram loops around Vienna's historic city center. It's late at night and instead of the usual tourists, the tram is filled with young people talking, drinking and trying to catch a glimpse of local act Ritornell, who are performing at one end of the car using keyboards, self-made instruments and laptops. The vibe is relaxed and fun; it's a party in a train, because… why not?
I was in town to attend the 2013 Waves festival, a yearly showcase of alternative and independent music that takes over the city center for a few days, sending revelers across streets and parks to find acts in traditional and makeshift venues from trams to opera houses to nightclubs. Supported by the city, Waves is a great example of the health and diversity of Vienna's music scene.
Perhaps best known for architecture and classical music, Vienna is a pretty city that's full of contradictions: small but large enough, quiet but full of life, rich but cheap to live in. The city has enjoyed a new music boom in recent years. This follows a couple of decades or so after the downbeat eccentrics Kruder & Dorfmeister put it on the international map.
During my time there, I met up with a handful of the city's new breed of artists and they showed me around the clubs, the neighborhoods, and the food spots. Many of these DJs, producers and musicians have grown up in town or moved there from around the country, drawn by the capital's rich history and increasingly vibrant scene. Slowly, but surely, they've brought a new energy to Vienna that makes the city feel more exciting than the usual European hotspots of Paris, London or Berlin.
Ulrich Troyer, photo by Eva Kelety
Longtime resident and experimental musician Ulrich Troyer believes, "Vienna still has the image of Mozart and old cultural heritage, but there is a modern, vibrant and creative cooking pot under its historical lid." My time at the Waves festival backed this up, and since then I've continued to keep an eye on the scene.
What follows is a short roundup of Viennese music—from hip-hop to acoustic poetry, dance music to film scores, dub to experimental electronics—and the labels and artists responsible for making the city a diverse and creative hub.
Trishes
photo by Jeff Mangione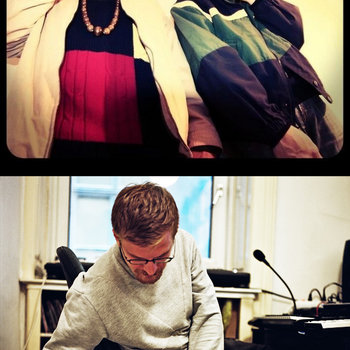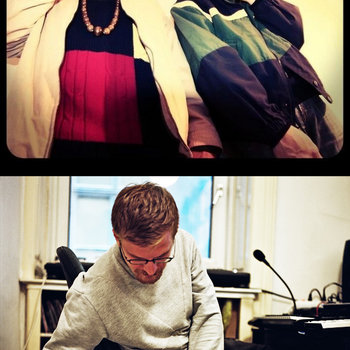 Merch for this release:
Vinyl LP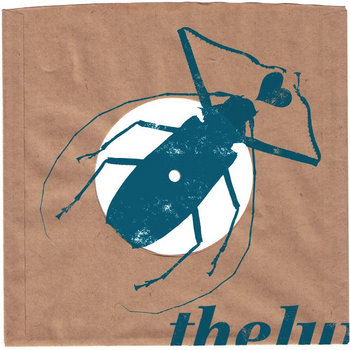 Every city has an icon like Trishes: a quiet person whose dedication to music and his hometown is far more important than his need for recognition. Active on the Viennese scene since the late 1990s, Trishes is a producer and DJ of hip-hop and electronic music. His first forays were as part of local rap act Kaputtnicks. When the group disbanded, he set up the Beattown Records label with Whizz Vienna to release their instrumental productions before signing to Cologne's MPM label. In 2012, he collaborated with Chicago's 1773 on a full-length, The Luv Bug, released via another local label, Duzz Down San.
Trishes' real value to the city is as a connector and as presenter of the hip-hop show "Tribe Vibe" on national station Radio FM4. He's held that gig since 2000 and says, "I just like making music, playing it out and spreading the word about good stuff, even more so when it's from Vienna or Austria." He's being recognized this year with an invitation to co-curate Popfest—a free, four-day, open-air festival in July.
Born and raised in Vienna, Trishes spent some time away in his youth but ultimately came back to where his heart was. "I'm sure having a good job at the radio helped my decision," he explains, "but in general, Vienna is a great place to live: beautiful old streets and houses, not too expensive, and pretty chill with more than enough cultural things happening."
Sterotyp / Crunchtime Records
Stefan Moerth's work, under the name Stereotyp, owes a lot to both Jamaican sound system culture and hip-hop, finding the sweet spot between sub-bass pressure and rhythmical hypnosis.
Moerth's career stretches back to the late 1990s, with his first releases appearing via G-Stone Recordings, the label of Austrian downbeat legends Kruder & Dorfmeister. "I witnessed the whole industry collapse in the 2000s," he recalls. "Labels became rougher, policies more complicated. Physical moved to digital. So I decided to do it myself and set up Crunchtime Recordings. The most interesting thing for me has been the control. I design the covers, make the music, and have no one to report to." He goes on to say, "My second passion is painting, so I love bugging out on covers. Recently, I've started to push through other artists like Dizzy Bell and Muadiep."
Having spent his formative years in Vienna, Moerth moved to New York City at age 19. "About eight years later," he says, "I refreshed my relationship with Vienna and moved back. Here, time seems to move differently. It's an excellent place to work creatively, but you must have a vast pool of inspiration to draw from. So travel the world, do crazy shit, and come back here and create. I just moved to a forest near the border of the city and I'm amazed by what it has to offer."
Luv Shack Records
Nearly two decades since Kruder & Dorfmeister cemented Vienna as the home of downbeat, a new generation of Viennese kids are starting to take back the city's musical identity. One such collective is Luv Shack Records, set up in 2012 by five friends based in and around the city.
"It was nothing more than an outlet for our own music at first," explains Simon, one of the founders. "Now we're looking to diversify our repertoire and expand." Having capitalized on their youthful enthusiasm to get started, they've come to realize the realities of balancing creativity with commercial imperatives. According to Simon, "We can never release as much as we'd like because of the need to invest time and money, especially when doing vinyl." They're hopeful that this year will see them grow, including a first label compilation due in the spring.
Luv Shack recently began collaborating with two other local labels, Schönbrunner Perler and Jhruza Records, with the hope of finding strength in numbers. "We have all known each other for years," says Simon, "so working all together felt very normal. The thing we've always loved about Vienna is that there's a great diversity of clubs (big and small) and bars—something for every mood and taste."
Editions Mego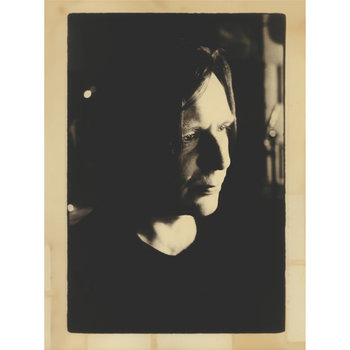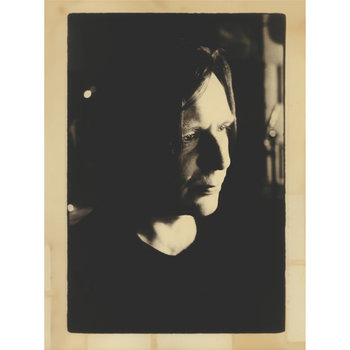 Merch for this release:
Vinyl LP, Compact Disc (CD)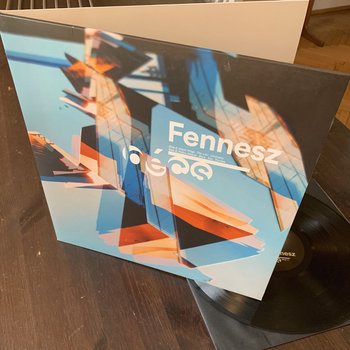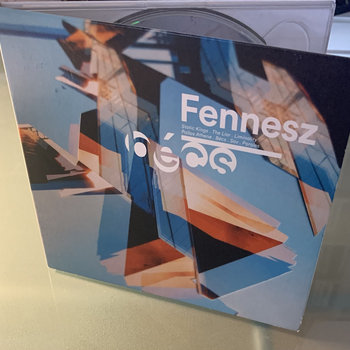 Editions Mego has its roots in Vienna's techno scene. Originally founded in 1995 as Mego, the label was run by Ramon Bauer, Andreas Pieper, Peter Meininger and Peter Rehberg. In its first decade, Mego was home to artists who were not afraid to take risks, including Jim O'Rourke, Fennesz, Kevin Drumm, Mark Fell, and Merzbow. In 1999, it was awarded a distinction at Ars Electronica, with O'Rourke defining the label's work as "a brand new punk computer music."
In 2006, the label was rebooted as Editions Mego and helmed by Rehberg. A British expat who says he was "looking for something different" when he moved to Vienna in 1987, Rehberg has kept the label's experimental ethos alive, challenging listeners to expand their horizons. While its base is in Vienna, Editions Mego is perhaps the most international label in town, with the majority of its artists based elsewhere. One notable exception is Christian Fennesz, who lives and works in the city.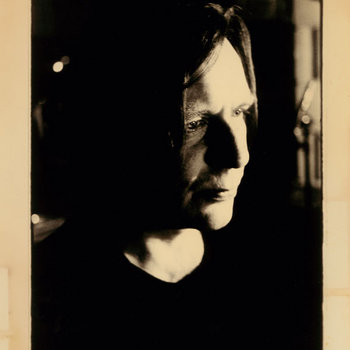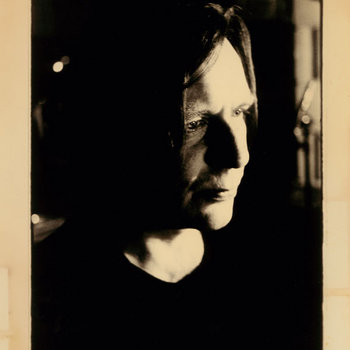 Since the reboot, Rehberg has continued to expand Editions Mego. In 2011, he set up two sub-labels, run by Stephen O'Malley and John Elliott. In 2012, Recollection GRM was born with Francois Bonnet and Christian Zanresi from Paris. "The focus here," Rehberg explains, "is vinyl reissues of legendary electronic works from the GRM archives from the 1950s to the 1980s. These will shortly be making an appearance on Bandcamp." In 2015, Editions Mego celebrates its 20th anniversary.
Duzz Down San
Duzz Down San was founded in 2007 by Martin Unterlechner, who makes music as mosch. Over the years, Duzz Down San has been home for various upcoming artists and a growing body of international names, including Yarah Bravo. "Our main goal from the very beginning," Unterlechner says, "was to do our best to build up artists in a sustainable manner. You can see our roster as a kind of support group of people who did not want to wait any longer for something to happen. So we built this family-like foundation to support each other."
Beyond giving space to the city's talents, Duzz Down San collaborates with like-minded collectives and labels, such as Beatmaker Sessions, and Honighdachs, Unterlechner's favorite Austrian hip-hop label. He says, "People from Celeste and Wolkenvorhang have grown into our family over time as well, becoming crucial supporters of what we try to stand for."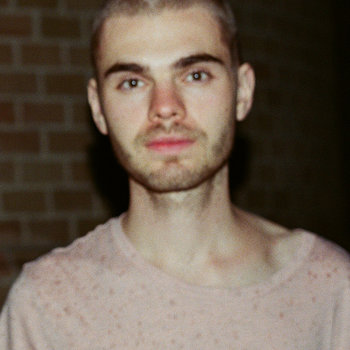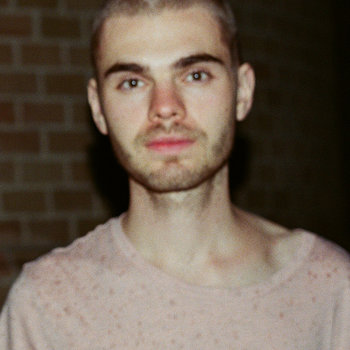 Merch for this release:
Compact Disc (CD)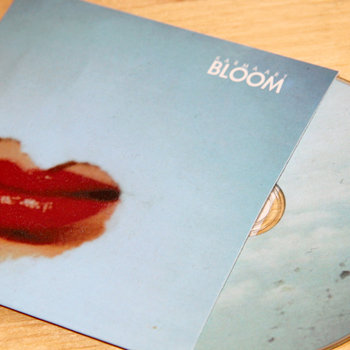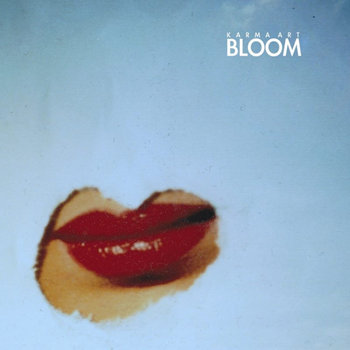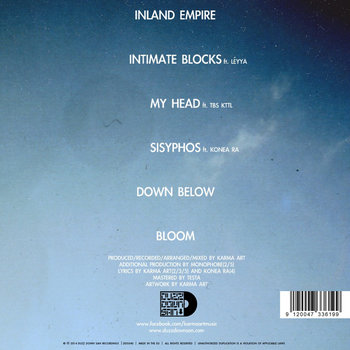 Originally from Innsbruck, the capital of the Tyrol, Unterlechner moved to Vienna after a spell in Berlin. "I love an urban feel that still has a human touch," he explains. "That's why I love Vienna. Musically, it is insane at the moment. So many super-talented people are doing things here and developing a healthy self-confidence. I would recommend that anyone visiting check out our resident club Celeste. It's a small family of about ten people working to give Vienna a different party experience. Also Rhiz, MÖE and Fluc are all venues with a surprisingly interesting program."
Etymtone
photo by Eva Kelety
Merch for this release:
Compact Disc (CD)
The Etymtone label was founded in 2012 by Juergen Berlakovich as a means to release his own music, which was part of a wide body of cross-disciplinary works. With a background in literature and philosophy, and a position teaching acoustic poetry at the Vienna Poetry School, Berlakovich is a quirky musician in a city full of quirky musicians. He is a member of Vienna's Vegetable Orchestra, a group whose instruments are made of fresh vegetables.
"Through my interest in literature, music and sound I've developed my own kind of acoustic poetics," he explains. "I use spoken language, granulated and atomized to its micro-structural elements and electronically processed in combination with guitars, bass and electronics to create speech/sound textures in compositions and improvisations."
Another Vegetable Orchestra member is Ulrich Troyer, with whom Berlakovich also collaborates on music and the business of music. "All of the collaborations are really good and respectful," Berlakovich says. "We are all interested in working on the release and distribution of good musical products without business competition whatsoever. Vienna has a lively and interesting music scene, especially for experimental and abstract electronic and improvised music. The city has definitely influenced me a lot."
Kompact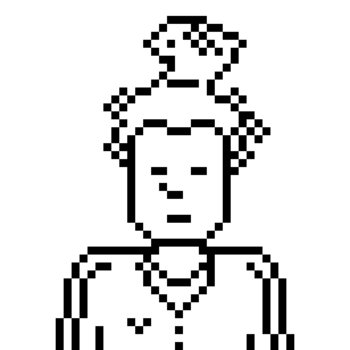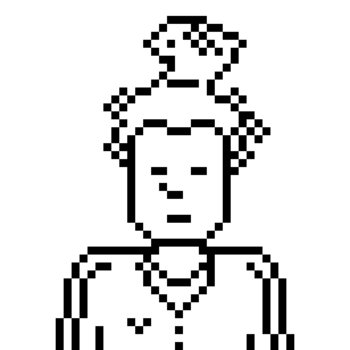 Merch for this release:
2 x Vinyl LP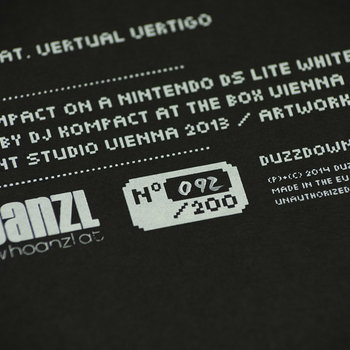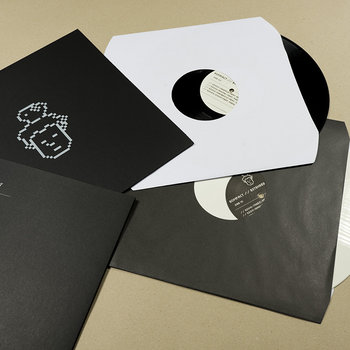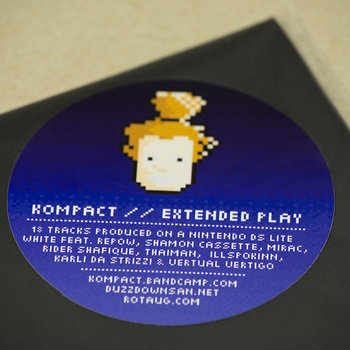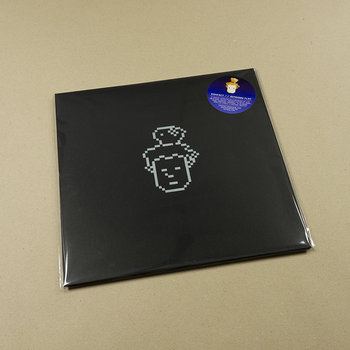 A transplant from the Upper Austrian region, Matthias Kassmannhuber (aka Kompact) fell into music via his father's jazz collection and the discovery of Wu Tang's debut album, Enter The 36 Chambers. Soon after that, he began making beats for a local hip-hop group at school, and from there he continued to learn how to, as he puts it, "contribute and share something that was my own."
Over the years, Kassmannhuber combined his love for hip-hop, knowledge as a drummer, and penchant for 8-bit to craft funky productions with a reverence for the classics. His first few releases were put out on the Rotaug label, a collective from his hometown. Next came the Duzz Down San label, which he says was "my second home in terms of creativity" and the label that released his latest album. With a sound ripe for vocalists, Kassmannhuber has collaborated with local MCs Thaiman and Mirac. He's also worked with Bristol's Rider Shafique and they're planning an album for 2015. He's crossed genres with other members of his collectives, as well. "The rather small size of Vienna makes spontaneous collaborations happen quite frequently," he explains. "It's a big plus, in my opinion."
Moving to Vienna was a logical step for Kassmannhuber, considering his friends' move and a choice to study at university there. That was 12 years ago and he hasn't looked back. "I couldn't imagine living anywhere else," he says. "It has the perfect balance between community and anonymity. Music-wise, Vienna has a rich history and a lively present that once in a while brings out amazing talents who become known well beyond the city limits. The club scene is also healthy, even if bureaucracy and a general sensibility for noise can make it a bit more difficult compared to cities of a similar size."
Affine Records
Okmalumkoolkat, photo by Justin McGee

Merch for this release:
Vinyl LP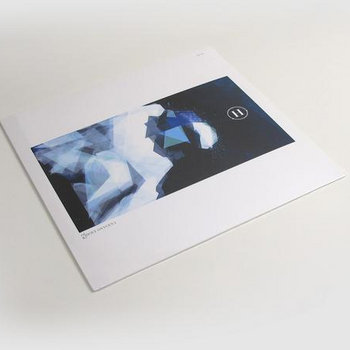 The Affine Records label boasts one of the most prestigious rosters of the many young collectives that have cropped up in Vienna in the past decade. Purveyors of "headphone music for the dance floor," Affine started in 2008 with the trio of Dorian Concept, The Clonious and Cid Rim, who performed as a band under the name JSBL. Later additions included house duo Ogris Debris, Zanshin and Sixtus Preiss, and most recently, young upstart Wandl and South African rapper Okmalumkoolkat.
Label operator Jamal explains that what started as a group of friends "channeling our own musical tastes for self-determined actions" has become a small, well-oiled machine that's made an impact around the world. While many of Affine's better-known names have gone on to work with other labels and artists—even landing music in Apple ads—the label remains a base to which they all happily return and contribute. "In the last four or five years, the vibe in Vienna has become really supportive," Jamal says. "We've worked with people here from day one. We're connected with Jazzwerkstatt Wien, Trishes, DJ Buzz, and the Loud Minority, to name a few."
"Vienna has a lot of green areas," Jamal continues. "It's an ideal size, too. The city exploded in recent years and musically it offers nearly everything. You can choose between several quality parties on the weekend, be it house, beats and breaks, weird electronica, jazz concerts and a growing indie rock scene."
Ritornell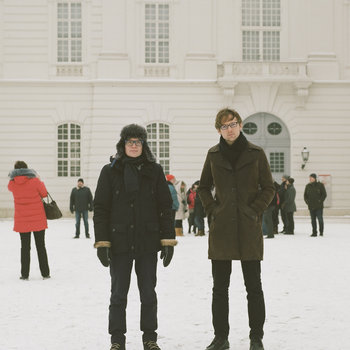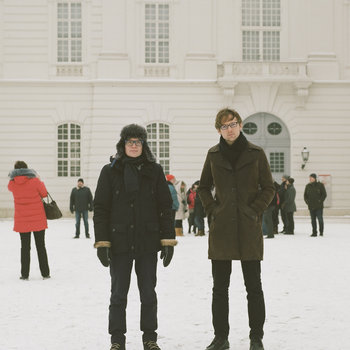 Merch for this release:
Vinyl LP, Compact Disc (CD)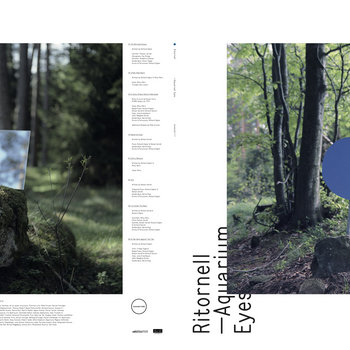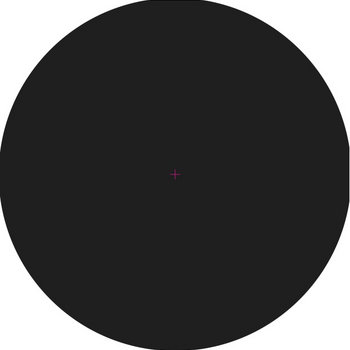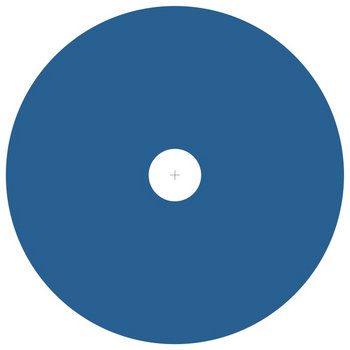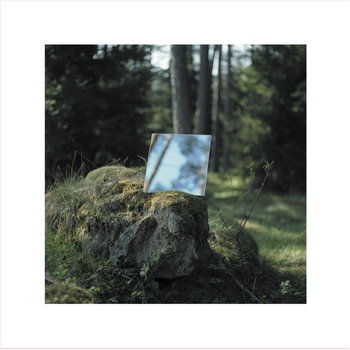 Production duo Ritornell was founded by Richard Eigner and Roman Gerold in Salzburg, where the pair were studying. Their first work was a score for a dance piece by Laura Kappel. Ritornell grew into an experimental, shape-shifting entity. "We started to specialize in live performances," Eigner explains. "We try to heavily involve room acoustics, utilizing multichannel sound systems and strange, self-built instruments."
Eigner credits Vienna's "village feel" for fostering collaborations, regardless of musical inclination. "Our first releases were recorded at Patrick Pulsinger's studio," Eigner says. "Over the years, we've had a great deal of guest musicians play on our records, and in 2012 we collaborated with Sam IRL on a song for Kutmah's compilation on Brownswood Recordings." Eigner has also contributed drums and percussion for Dorian Concept, Mieux and Patrick Pulsinger.
Eigner points to the city's rich musical tradition as reason enough for anyone to come and visit. "It has a lot of diversity," he says. "I recommend checking out Konzerthaus and Musikverein for their amazing acoustics. What also attracts us to stay are the great recording rooms, our favorite being the Radiokulturhaus Studio 2, which is owned by ORF, the national TV and radio station. The sound in there is just jaw-dropping."
Mieux
Mieux is the duo comprised of Minor Sick and Feux. Originally intended as a portmanteau of their names, they say it was also a "promise to ourselves of being better, which is the meaning of the word in French, and being more accessible—caring about the small things and letting go of ourselves or other pseudonyms."
Further strengthening Vienna's ties with Cologne, Mieux's first official release was 2013's Neufant on the Up My Alley label. As a Vienna native, Minor Sick has been active within the city's scene and has appeared on the Duzz Down San label. The pair have collaborated with Ritornell and recently appeared on the first Boiler Room Vienna broadcast, a celebration of Dorian Concept's first album for Ninja Tune that also included a set from Affine Records' Cid Rim and The Clonious.
As a local born and raised in Vienna, Minor Sick remains skeptical of what the city can really offer in terms of artistic opportunities. "I'm not a risk taker and a little afraid of a lot of stuff, so I stay and I'm comfortable," he says. "But I think most people who leave manage to do better on many levels." For Feux, the move to Vienna was both practical and personal. He explains, "It helped our workflow to be in the same city, and I find Vienna to be calm and slow. From the Opera House to Pratersauna, pretty much everyone can find their own scene here. Lots of small clubs and more promoters over the past few years have brought a big diversity to Vienna's night life."
Ulrich Troyer
photo by Eva Kelety

Merch for this release:
Vinyl LP, Compact Disc (CD)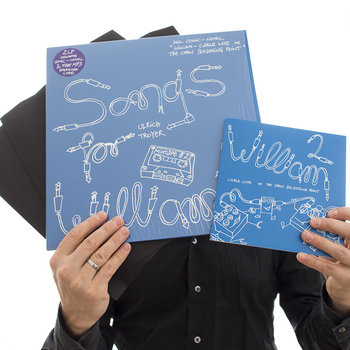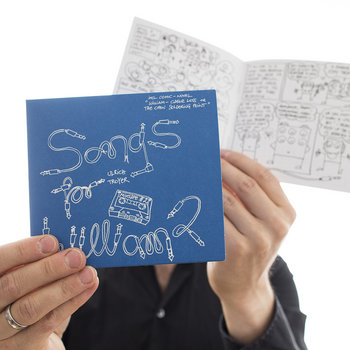 Troyer debuted in 2000 on the Mego label with NOK, an 18-minute, electro-acoustic suite that earned him an honorary mention at the 2000 Ars Electronica. Throughout the past decade he continued to explore the sweet spot between techno, dub and experimental. In the early 2010s he released Songs For William via Mala's Deep Medi Musik label. It's the tale of his guitar pedal, William, recounted in dub and through a hand-drawn comic.
Originally from Innsbruck, Troyer relocated to Vienna in 1992. "Art, architecture, and music were the image that I had in mind before I came to Vienna," he says. "And this image proved to be true." Alongside his work with Mego, Troyer has also been involved in the Vegetable Orchestra since 2005. "Vienna is my favorite city in the world. It is a steadily growing metropole which will never lose its 'Gemütlichkeit.'"
Upon first arriving in town, Troyer discovered a trove of electronic music. He recalls, "The Dub Club, Mego, Radian, Fennesz—I was blown away! Instead of becoming an architect, I decided to build bass lines and musical spaces using echo chambers." He points to the late 1990s hype as a first boom for the city, followed by a period of calm that has since been shaken up by new diversity. "Quite often I'll stumble into a concert and get surprised. Great bands like Bulbul, Ritornell or Broken.Heart.Collector perform regularly and interesting stuff comes from labels like Affine Records. I also really like the monthly Accordia Schallplatten-Club at the Rhiz."
Giallo Disco Records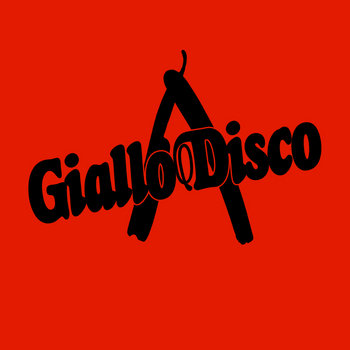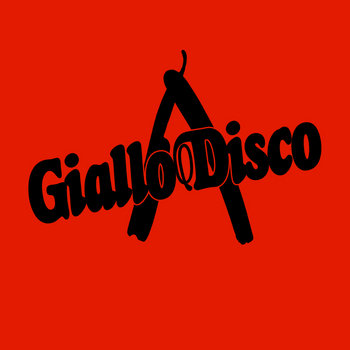 Merch for this release:
Vinyl LP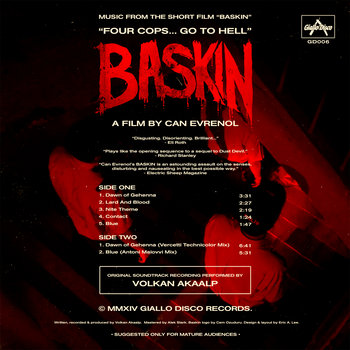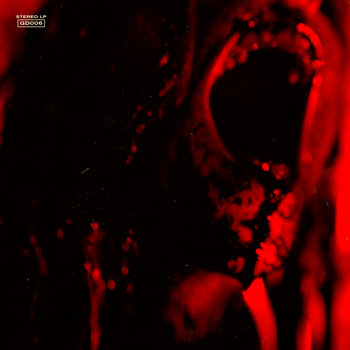 Giallo Disco Records specialize in a blend of cinematic music inspired by Italo disco, krautrock, EBM and classic horror film scores from the 1970s and 1980s. The label was founded in 2012 by Greek expat Gianni Vercetti and his partner Anton. Since moving to Vienna from Syros Island in 2011, Vercetti has slowly been integrating himself into the local scene. He has a forthcoming remix for local techno hero Ken Hayakawa, has become a regular at the Disco Fresco / Zellophan parties, and has been invited to open for Goblin in the spring. This year the label will release its first album, Vercetti's imaginary soundtrack to the 1972 Munich Massacre, partly inspired by Kevin MacDonald's documentary.
"I came to Vienna," Vercetti says, "because my girlfriend is from here. Despite its size, the city is very active and there's a great variety of parties and venues. And people still dance here, too! I would also recommend people check out the record stores in town. There are a few good ones around the center and with some patience, you can dig out gems."
Hector Macello
Founded in 2013, the Hector Macello label is relatively new to Vienna. The brainchild of Mainloop and Fid Mella, Hector Macello is a way for the producers to consolidate their work in one place and gain control. The core of the label is composed of the two founders alongside Clefco, Max Fisher, Lippp and Brenk Sinatra, one of Vienna's most popular producers. "We're still learning," Mainloop and Fid Mella admit, "so every release is a hustle. Our third release, Chop Shop 2, really helped establish our name." On Chop Shop 2, Brenk and Fid Mella dug through the annals of Viennese music for a themed beat tape dedicated to the city's mean streets of the 1970s and 1980s.
All members, aside from Brenk, come from Merano in south Tyrol, an Italian town near the Austrian border. The allure of a big city and proximity to their hometown drew them here. They've since all fallen in love with the Viennese way of life. Mainloop and Fid Mella say, "Everybody knows each other and that makes it a great place to work, to share ideas and music. Especially from a producer point of view, Vienna has always been a melting pot of talented people. Everybody can profit from that situation and that's why there is good music coming out of this place constantly."
This year, Hector Macello is expanding with projects featuring international singers and what they say is a "mysterious band called Mighty Maiali." The label also plans solo and collaborative releases from its core members. "We will continue to work how we want," proclaim Mainloop and Fid Mella, "which is why we founded the label in the first place."