SCENE REPORT
New, Weird Vienna
By Andra Nikolayi · August 19, 2022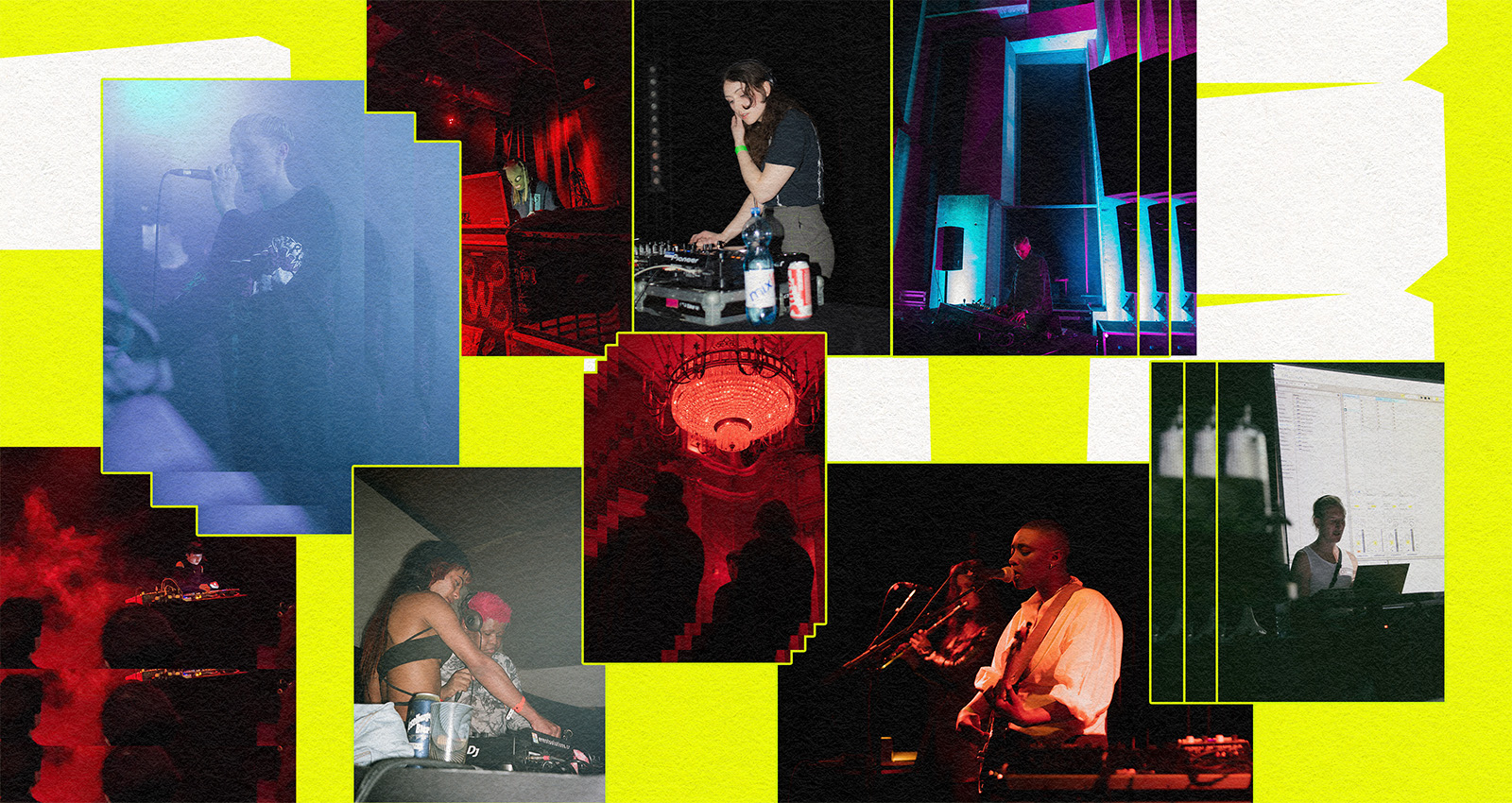 Nowadays, Vienna is often seen as a "museum city," associated with a repository for stuffy classical music and other conservative cultural traditions. The city's pro-culture policies have always led to the proliferation of performing arts institutions, with numerous active dance and theater companies. However, there is a long-standing tradition of counter-cultural movements revolting against these more mainstream aesthetics—the Vienna Secession avant-garde, anti-establishment art movement in the late 19th century; the Red Vienna period between World War I and II, where Social Democrats created a climate for sexual and intellectual freedom akin to Weimar Republic Berlin; the Viennese Actionist group in the '60s and '70s, whose visceral, often gory performances were a very aggressive middle finger to the bourgeoisie.
In the electronic music landscape, Vienna artists continue on this transgressive trajectory with explorations of often dissonant and extreme sounds—free improvisation, noise, hardcore, gabber, and deconstructed club. "Things are always in motion, some places disappear, some new places appear," musician and filmmaker Peter Kutin says. "There is Unsafe+Sounds Festival, Struma+Iodine, Parken, Ventil Records, Hyperreality, Velak-Gala, Echoraum, Monday Improvisers Sessions, Liccht, klingt.org, etc—quite a few concert series, organizations, and festivals that do really nice stuff and also focus on international bookings," he says.
Merch for this release:
Poster/Print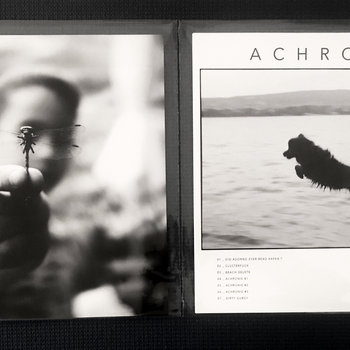 One of the most influential figures in the scene was Peter Rehberg, founder of the revered experimental music label Editions Mego, who tragically passed away in 2021. "Mego was an international project," Kutin says. "The sudden loss of Peter Rehberg and the end of Mego has an impact on the experimental music scene globally." Kutin has been active in Vienna for almost 20 years, although a lot of projects and collaborations see him on the road—performing, working with various dance troupes and theater groups, or filming. As Kutin, his music uses improvisation on the noise spectrum to unsettling results, often building his own instruments (his TORSO#1 device was awarded the Ars Electronica Golden Nica in 2019).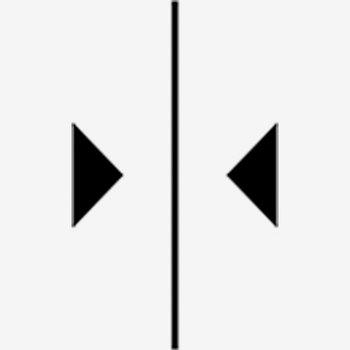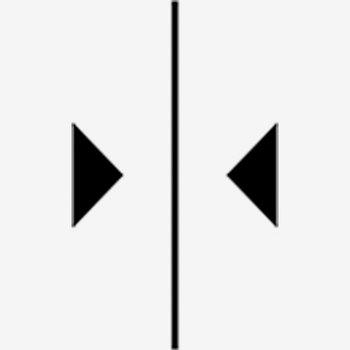 Ursula Winterauer and Kutin started Ventil Records in 2015 as a way to document the "strong and flourishing music scene" in Vienna and offer musicians more international exposure. "The Ventil catalog was put together very thoughtfully," Winterauer says. A good entry point is their 2020 compilation TEMPUS EX MACHINA, featuring a sparse improvisation from acclaimed percussionist Katharina Ernst ("x_06"), a sci-fi experimental pop meditation from Fauna ("Exit"), and a doomy, convoluted bass track ("Grimper") from Winterauer's own Gischt alias, among others. She also brings up the label's last handful of releases, including Rojin Sharafi's KARIZ, "which has a very unique and poetic signature"; Not the Whole Truth by Subletvis, "with its implicit tendency to hyperpop and rave"; and Jitter by the trio Mopcut, consisting of Lukas König, Audrey Chen, and Julien Desprez, as well as Kutin's music. Her own 5-track EP as Gischt will be released this fall.
Curator, educator, writer, and DJ Shilla Strelka is another instrumental figure in Vienna's underground. She began organizing shows for many Mego acts in Vienna long before meeting Rehberg, who she befriended and later worked for as his assistant. "Over time he became really [a] sort of mentor to me," she says. "We had long conversations and [listened] to records a lot, which for sure had an impact on my thinking."
She started her own monthly events series Struma+Iodine in 2012 from a desire to be an active participant in the local scene, booking both Viennese and international acts. The series became an outlet for her to put on "all different kinds of electronic music." Strelka also started curating the Unsafe+Sounds festival in 2015, using the same open-minded yet intellectual approach in her selections. "With Unsafe I always wanted to have a representable cross-section of these different approaches," she says. "It's a lot about music as an art form."
Merch for this release:
Compact Disc (CD), Vinyl LP
"For me, it's not about commercial values, but aesthetic ones and mindsets," she continues. "There is this famous exhibition title by Harald Szeemann, When Attitudes Become Form, and that's exactly what I'm interested in—it's a lot about dissidence and how sound is affecting you physically as well." Last year's edition, the first since the 2020 lockdown, saw an emphasis on local acts, with four nights split between the historical Wotruba Church, a brutalist Catholic edifice, and underground club dasWerk. Live acts included the pop-kraut of Conny Frischauf, glossy synth concoctions by Dino Spiluttini, industrial pop from IDKLANG, improvisational noise-punk mayhem from PLF, and an intellectual mélange of drones and club sounds by Winterauer's project Gischt. At night, the vibe was predominantly hardcore and gabber, with DJs like Frau Chef from the young Busy Action collective alongside older heads like DJ Gusch and DJ Warzone.
If Winterauer, Kutin, and Strelka are highly indebted to electro-acoustic improvisation and more established forms of electronic music, labels like Ashida Park and Tender Matter focus on club-pop hybrids and digital aesthetics. Founded by Antonia Matschnig (Antonia XM) and Markus Blahus (Amblio) in 2016, Ashida Park is often associated with the deconstructed club movement. "I guess we just wanted to create a place for [deconstructed club], but also a place that feels safe for people who generally feel like they don't (want to) fit into specific concepts," Matschnig says.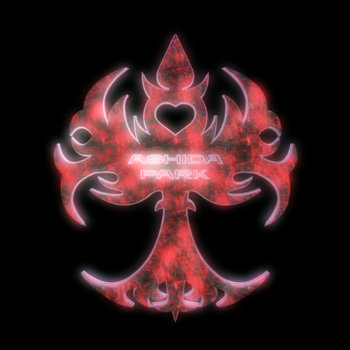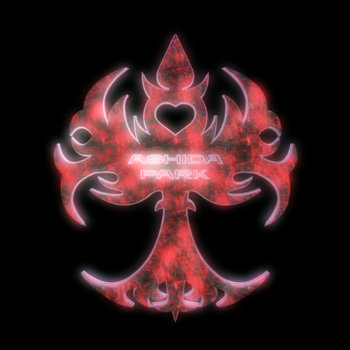 Their catalog includes high-concept acts like Mermaid & Seafruit, a duo using performance art and costume design to create intricate electronic avant-pop narrative; Romanian producer and blends master Miss Jay; and Australian goth-doom producer Core Self fka ZEFGIRLCLUB. From their recent releases, Matschnig mentions A Token of Friendship, a series of singles by various artists with genres ranging from ambient to gabber but which "still go well together aesthetically." She also highlights VACUI, a collaborative EP between producer ASJ and musician Beau Mahadev that "combines hard-hitting drums with warping vocals and introspective synths, layering pop elements with idiosyncratic production," per the album notes, and EXTRASENSITIVE from Marseille-based producer and vocalist TTristana in collaboration with Js Donny, Christoff Riedel, and Chia. "[TTristana] defines her project as a dark pop ethereal post-club experience. The EP is about love, insecurity, melancholy, and loneliness linked to her relationships with others and with herself," Matschnig says.
Merch for this release:
Cassette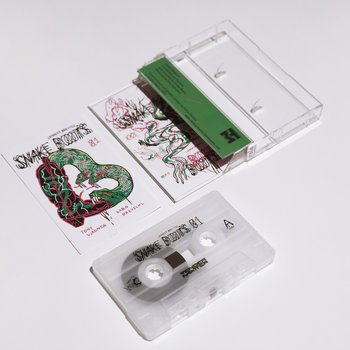 Tender Matter is the label founded by Tony Wagner (aka Tony Renaissance) and Melissa Antunes De Menezes in 2019 as a continuation of The Future, a queer event series. Tender Matter has a penchant for unusual, often futuristic approaches to songwriting. "Karo Preuschl is a fantastic artist who never stops expanding new horizons in her music," De Menezes says. Preuschl and Wagner perform as Snake Boots, expanding pop forms into improvisational noise territory. "Voiler is a mind-blowing musician dissolving genres like post-punk, techno, and new wave who just released Anhedonia," says De Menezes. They also mention C from Lan Rex, produced in collaboration with Hyperreality Festival and debuted as a special live performance at Hyperreality this year, and tease a new release by Hyeji Nam out in July.
Growing up "in a very conservative classical music scene," as he says, Wagner, as Tony Renaissance, uses music and performance art to create a highly personal gender and genre-defying universe. His newly released Xxxerberus bristles with baroque exuberance in playful, abstract vocal experiments ("Eevee's Dream feat. Subletvis") and dreamy hyperpop anthems ("Ice Blue"). His high-octane style could be described as fairycore.
In terms of club and queer culture, Hyperreality Festival has played a crucial role in shaping the current Vienna scene. Marlene Engel created the festival in 2017, initially part of Wiener Festwochen, a large-scale month of performing arts events funded by the city. Soon, Hyperreality became synonymous with cutting-edge electronic music and a diverse crowd, as well as unexpected locations and high production values. When Engel relocated to Berlin in 2022, she left Lisa Holzinger (from the SISTERS+ organization) to continue her work, running things collectively with Sabrina Lehner and Chris Attila Izsák. Their 2022 edition, featuring label showcases from Tender Matter and Ashida Park, as well as international acts like aya, Cakes da Killa, and POiSON ANNA, felt like a temporary queer utopia in a semi-rural setting.
Merch for this release:
Compact Disc (CD)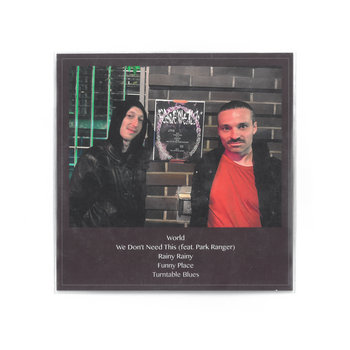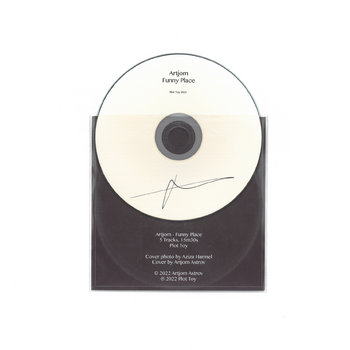 Chris Attila Izsák makes music and DJs as Gast and has started a new events series called Dishes with Marlene Kager and Therese Terror in the historical Volkstheater Wien. "For us, it was important to open up a discourse that has perhaps not been held so often at this venue," Izsák says. They just launched their label Plot Toy together with Juan Francisco Vera.
One of the recent discussions with the predominantly FLINTA (female, lesbian, intersex, trans, and agender) crowd at Hyperreality was the lack of permanent queer gathering space in Vienna, despite the existence of many local collectives and projects such as Sounds Queer?, Fem*Friday, and Herstory of Sound. Finding viable non-commercial spaces for events continues to be a challenge. "We loved and are mourning AU, a non-commercial underground space for DIY culture and experimental art run by artists in the 16th district of Vienna. It received a wonderful commemoration in the shape of a catalog documenting the program, projects and artists involved," De Menezes says. "We need more self-organized spaces and especially venues with good sound systems, more parties with awareness teams," Wagner says. "We need collectives working together more and connecting to other collectives outside Austria and active collective work towards long lasting projects rather than short lived initiatives fighting for space and attention."