SCENE REPORT
Ten Artists From Ukraine's Vanguard Electronic Scene
By Lottie Brazier · March 20, 2018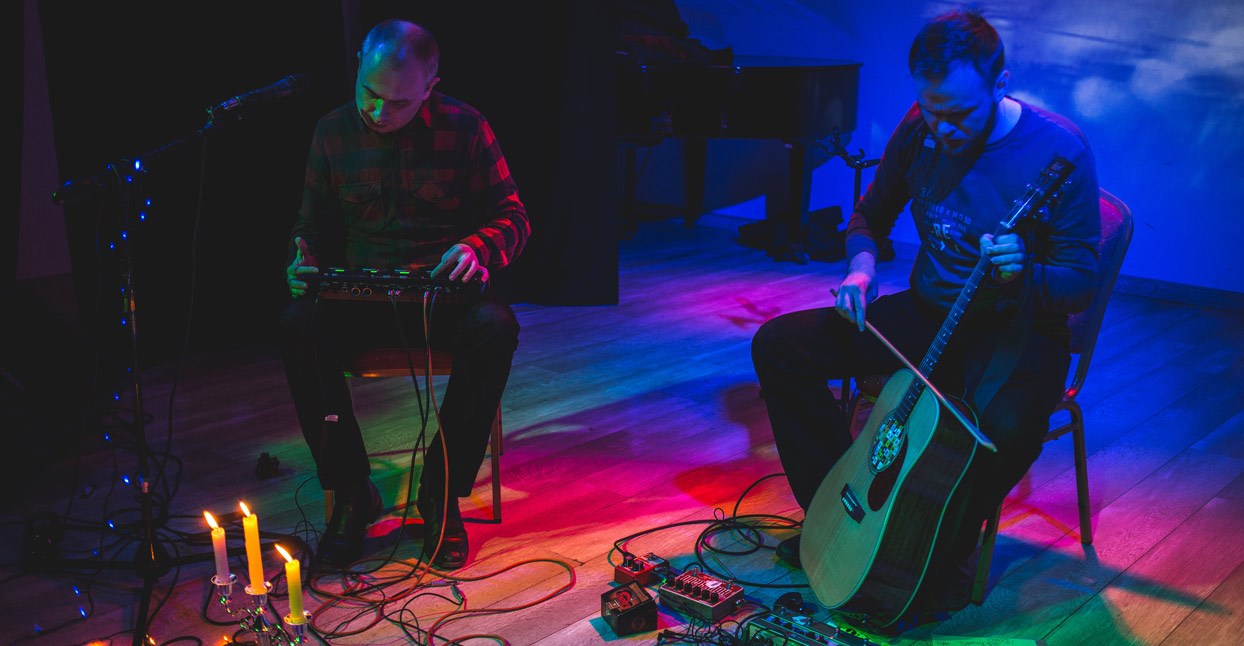 Rocket-building is a major part of Ukraine's history, particularly for the city of Dnipro. Previously closed to foreigners outside of Ukraine because of its space program, Dnipro was, during Soviet times, known as "the rocket closed city," and evidence of this past can still be found in its retro-futuristic architecture that has now been left abandoned. Four years ago, these spaces inspired Katya Rusetska and Andrey Palash to launch Construction Festival, an appeal to push new creative approaches in a country torn by the anti-corruption protests of the Orange Revolution and ensuing Russian military intervention. In doing so, they aimed to solve some of the humanitarian issues that face the post-Soviet city, which in part involves them putting its forgotten, disused buildings into use. Through its four-year run, the festival featured not just Ukrainian artists, but European and Japanese artists as well.
Merch for this release:
Compact Disc (CD)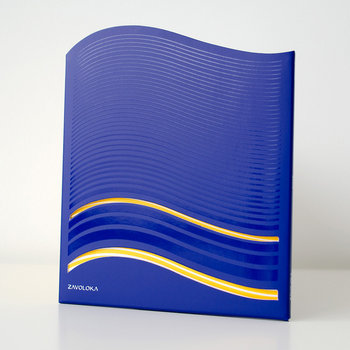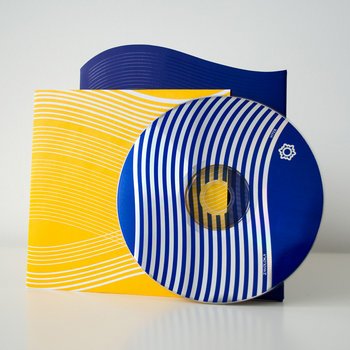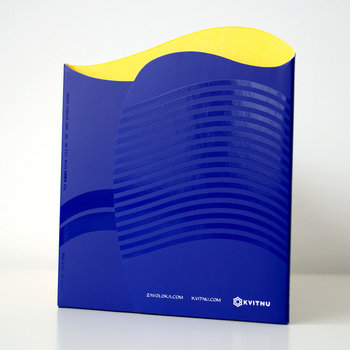 Kateryna Zavoloka, a sound artist and experimental techno producer now based in Vienna, says that ultimately there's a, "lack of good music magazines and record shops in general in Ukraine," but the underground scene is growing. (There's definitely a burgeoning underground rock scene, too.) There are spaces like Kiev's research and art centre Plivka, Kontrapunkt, and Rhythm Büro, the latter curating underground techno events, including parties in forests and industrial sites. Music venues are starting to appear in Odessa, too, and unlikely spaces are hosting events; for instance, the Central Lutheran Cathedral of Ukraine of St. Paul became a venue space for ambient artist Heinali last year. Seekers often have to discover these spaces for themselves via the Internet or word-of-mouth. Despite these challenges, experimental festivals like Construction Festival attract large audiences in the country, with Ukraine becoming a popular stop-off point for international touring musicians. Kiev's Next Sound Festival, having played host to µ-Ziq and Emptyset in September 2017, is the country's oldest and most established alternative dance and audio-visual art festival. Artists from outside are paying attention here: Zavoloka also mentions how Aphex Twin, who was the original inspiration to her work, became an avid supporter of her music: "Richard [James] wrote me a letter, saying that he really liked my music. Since then, we exchanged e-mails where we could discuss the music, synthesizer, or even movies. In 2011, he invited me to support his audiovisual shows in Manchester and Copenhagen; I was really happy to play with him, as …I Care Because You Do was the first experimental electronic music I ever listened to. It influenced me to actually start composing music myself."
The creative work happening in Ukraine is often the direct result of the country's political unrest. As a counter to the domination of Russian-language music on Ukrainian radio, a law passed recently that 75% of songs played on radio stations have to be sung in Ukrainian. Zavoloka's work mirrors this from the underground. She based one project around field recordings from the Maidan revolution that took hold of Ukraine between 2013 and 2014. She says that the project "at first was more like an anthropological interest": "In the first two months there were no really big clashes with police, but in January 2014, the real fighting with the riot police began […] It was a riot symphony…like multi-channel freedom music […] I recorded everything there, but didn't think to use those field recordings until February 2014 when Russia occupied Crimea and invaded the east of Ukraine, so by this point I wanted to say something and composed an EP based around it called Volya. That means 'freedom' and 'will' in Ukrainian."
Igor Yalivec, of Gamardah Fungus, an experimental psych group who use field recordings from Ukraine, India, and other parts of the world in their music, is concerned that there is still not quite enough notice being taken of the new experimental Ukrainian music scene from the outside. The London-based label Flaming Pines—run by artist Kate Carr—is an exception, in his view. When Gamardah Fungus were recommended to Flaming Pines by a friend of theirs, Carr quickly signed the duo. Gamardah Fungus have a strong international outlook; they've either supported or shared a bill with Roly Porter, Nadja, Emptyset, Ben Frost, and Venetian Snares.
The Hidden Vibes label also focuses on creating bonds with artists outside of Ukraine, which, according to label owner Oleksiy Sakevych, has become easier with the help of the Internet: "It's very easy to connect with people from all over the globe," he says, "so when picking artists for the label roster I never pay attention to their nationality, but only to the music they make. Compared to other genres, the world experimental music scene as I see it is a small community, where everyone knows everyone, more or less. That's why it's relatively easy to approach the artist or label you like."
Here are 10 different entry points to Ukraine's experimental scene.
Merch for this release:
Compact Disc (CD)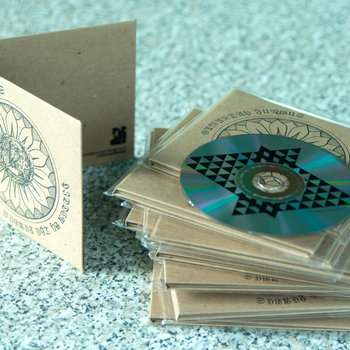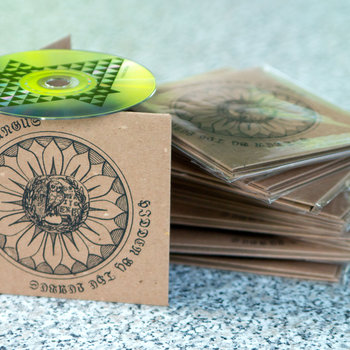 Gamardah Fungus' music and field recording work invokes the sparse open landscapes of Ukraine's rural areas, but they also take field recordings from around the world including India. Hidden By The Leaves is a great exploration in Flying Saucer Attack-style atmospherics and field recordings; band member Igor Yalivec says that he "loves that warm and sometimes glitchy sound of tape. We try not to process it much with digital devices for it gives a wide, lo-fi atmosphere."
Merch for this release:
Vinyl LP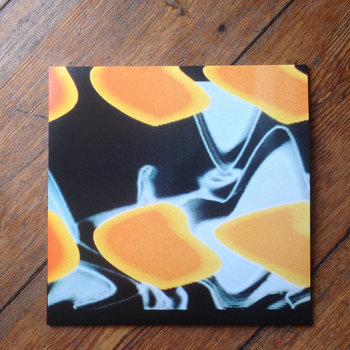 Standing out against the hyperactive Ukrainian left-field techno and ambient scene, Nisantashi Primary School make a more stripped-down type of groove, taking inspiration from '80s New York dance, dub, and krautrock. On their self-titled EP released in September 2017, there are occasional moments of the band singing in English, and their lyrics are sometimes absurdly humorous. Nisantashi Primary School have a great sense of how to make sparse rhythms addictively catchy, like early Factory Floor or LCD Soundsystem.
Merch for this release:
Compact Disc (CD)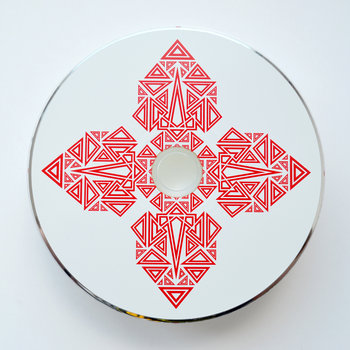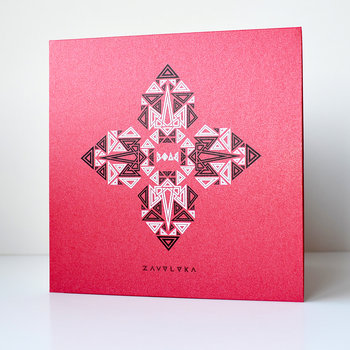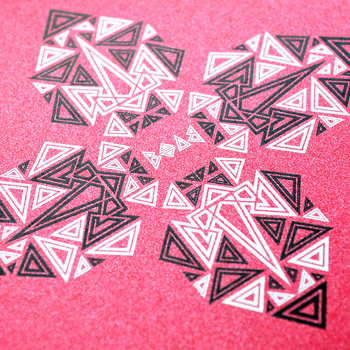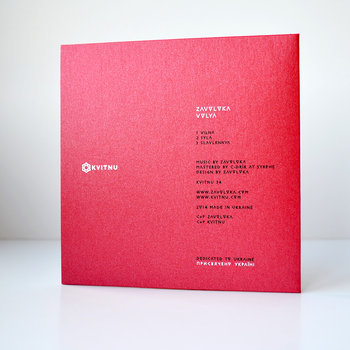 Zavoloka's experimental work began with that inspiration from British '90s electronic music, which is still a key influence for her, but she's expanded into the world of field recordings as well, like the Maidan revolution documentary. She's worked with both Mark Clifford of British ambient/shoegaze band Seefeel and Richard D. James of Aphex Twin. Clifford suggested that she should release her music on his label Polyfusia in 2007, which became the Split01 EP. He then later asked her to design covers for two of his albums, including the LP Seefeel.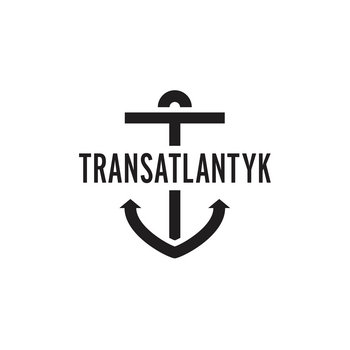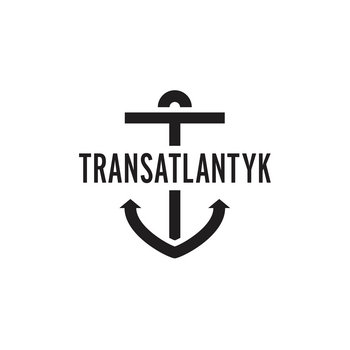 Merch for this release:
Vinyl LP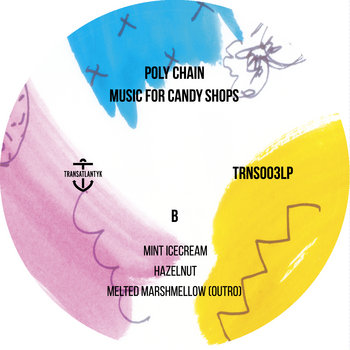 Sasha Zakrevska, aka Poly Chain, originally started out playing in a shoegaze band, but quickly became besotted with the creative freedom of synthesizers. The idea behind her Music For Candy Shops started out as a kind of response to Brian Eno's Music For Airports, and despite the ambient flavor of her woozy techno, she shares more in common stylistically with British electronic producers like Klara Lewis and Karen Gwyer. Having moved from Ukraine to Warsaw, she plays regularly at underground parties in Poland and recently played at Krakow's experimental festival Unsound.
Oleksiy Sakevych doesn't just run a label for ambient music, Hidden Vibes, he also creates it himself under the name Endless Melancholy. You won't necessarily be able to pick out the piano submerged in his music, but it's there, providing a steady drone. His recent EP Winter Outtakes II has a very mellow Stars of the Lid-type ambience, often gently melodic—such as on "These Gloomy Days," a track released via the Russian label Dronarivm as part of a charity compilation.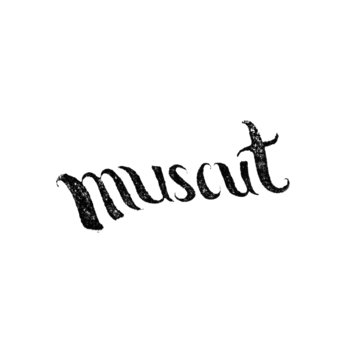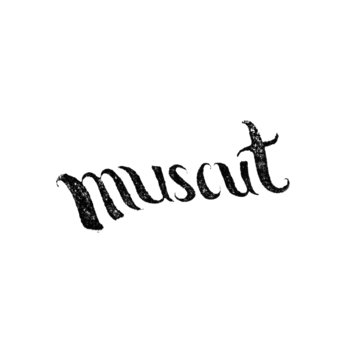 Merch for this release:
Cassette, Vinyl LP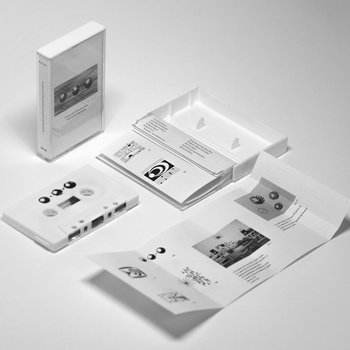 Hauntology finds itself anywhere with an Internet connection, and Nikolaienko are making some of the best music inspired by that sense of spiritual displacement. Nikolaienko's retro analog synths run alongside detailed water-like samples that sound as if you could reach out and touch them, much like those used by Tod Dockstader in his Water Music series. The title The Sounds of Pseudoscience sounds like it belongs in the lineage of library music bands like Pye Corner Audio, or British retro electronics fanatics Stereolab, and the moods he conjures aren't too far off these groups either.
Merch for this release:
Vinyl LP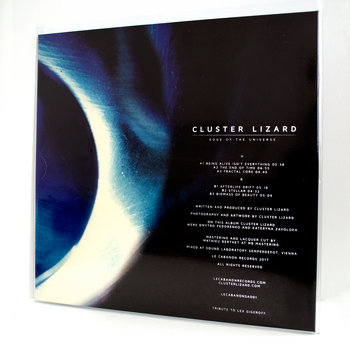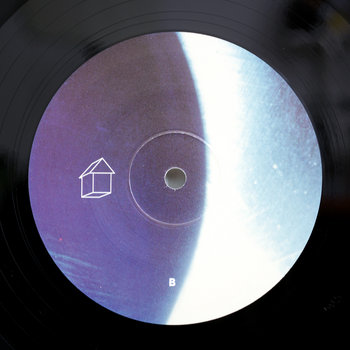 Cluster Lizard aren't strictly from Ukraine—they're based in Vienna—but it's made up of two Ukrainian artists, Zavoloka and her partner Dmytro Fedorenko, who also works under the name Kotra. Their album Edge of the Universe is described as "sci-fi techno" and is an intense listen built out of heavy dark ambient textures, weird, frantic beats, and bird-chirp samples. Zavoloka and Fedorenko also co-run a label, Kvitnu, working with ambient and drone artists across Europe.
Merch for this release:
Compact Disc (CD)
Bands like Bohren Und Der Club Of Gore were the originators of dark ambient-influenced jazz, and The Orchestra of Mirrored Reflections can be found carrying on this tradition. Far Drifters would work well as a David Lynch film soundtrack, with the soft patter of the drums an unnerving accompaniment to pulsating drones that fade in and out of the album's track "Wet Forest, Sirens, Night." "Le Noir Primavera," with its slow, reverberating New Age piano, sounds like Harold Budd has suddenly stepped in to accompany the band.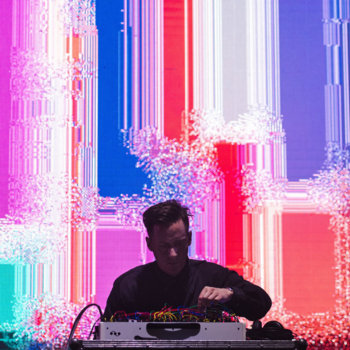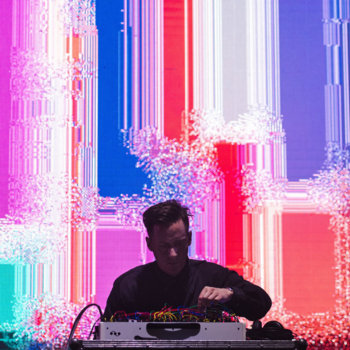 Merch for this release:
Vinyl LP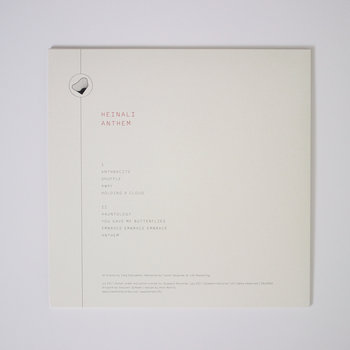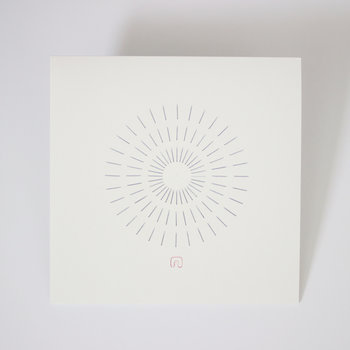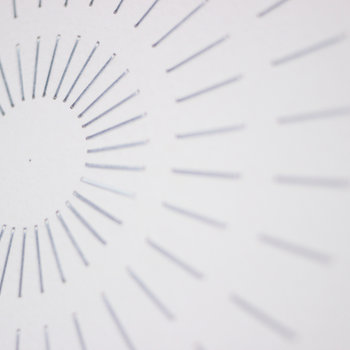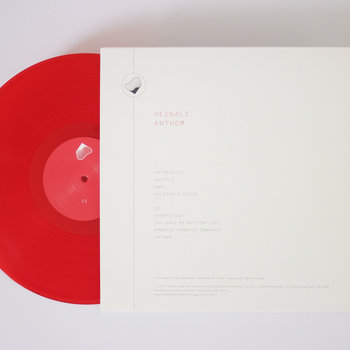 Working on music for films, games, and other media, Oleg Shpudeiko also finds time for his own personal ambient project under the alias Heinali. His Anthem album features stomping, heavily distorted piano, which brings to mind Nils Frahm's processed modern classical music. Shpudeiko describes the album as "a period of recovery from an emotionally dark place…a kind of personal therapy," with its balancing moments of pure, sorrowful feeling and heavy, growling synth arpeggios.
Under a previous pseudonym, Anniebri, Ganna Bryzhata started off working on acoustic piano music, but has since moved on to her more ambitious project Bryozone, which is influenced as much by Can and Arthur Russell as it is by EDM. "Vavil," from her debut ACID FROG DAY EP, soups these sounds together into a sickly ambient techno track. Bryozone is making fast progress with this new project and is set to play Next Sound festival this year in Kiev.