SCENE REPORT
A Guide to U.K. Jazz in 2017
By Andy Thomas · Illustration by Annu Kilpeläinen · September 29, 2017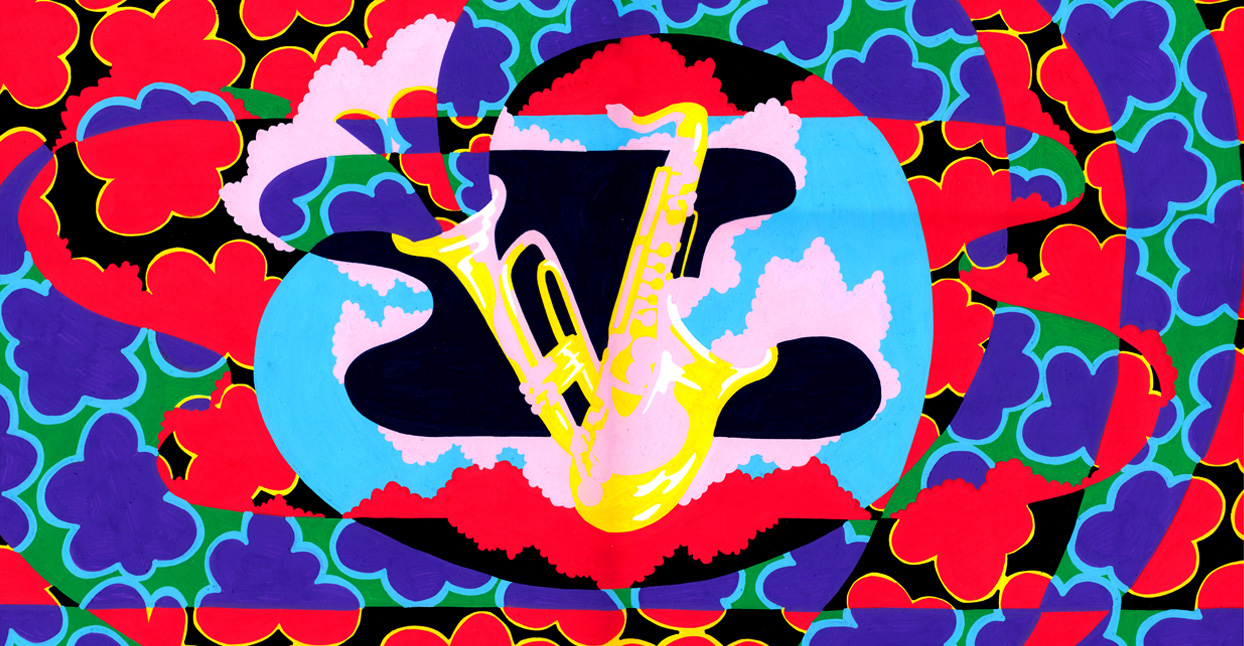 During the dark years of Thatcherism in the early- to mid-'80s, the U.K.'s jazz musicians responded with an outpouring of creativity. From the post-punk uproar of Rip Rig & Panic, to the black arts of The Jazz Warriors and the big band experimentation of Loose Tubes, the scene was defined by its sprawling diversity. Thirty years on, and with the U.K. facing similarly divisive times, jazz—in all its forms—is again providing an antidote to the divisions.
It was back in 1991 that original Jazz Warriors double bassist Gary Crosby founded Tomorrow's Warriors. Former member Shabaka Hutchings has become something of a godfather of the current U.K. scene, whether through the Afro-Caribbean jazz of Sons of Kemet or the cosmic fire of The Comet Is Coming. Equally expansive in his musical vision is Tomorrow's Warriors drummer Moses Boyd who, like the broken beat duo Yussef Kamaal, is equally at home on Boiler Room as it is on BBC 3. Also taking inspiration—from London pirate radio and old Blue Note LPs—are Tomorrow's Warriors graduates like tuba player Theon Cross, his trombonist brother Nathaniel Cross, and guitarist Shirley Tetteh of all-female septet Nérija.
Another U.K. crew continuing to make waves is Jazz Re:freshed. Set up in 2003 as a weekly live residency in West London, their most recent alumni to create a buzz is Nubya Garcia, also of Nérija and the Theon Cross Trio with Moses Boyd. The saxophonist is just one of the many female artists emerging from the U.K. scene. Saxophonist Tamar Osborn and British-Bahraini trumpeter Yazz Ahmed have also emerged, with their own globally-minded take on the genre.
Sarathy Korwar is also fusing contemporary jazz with indigenous folk music. Korwar is a thoroughly 21st century border-crossing jazz man who was born in America, raised in India, and now lives in London. His Indian jazz fusion LP—Day To Day, on Ninja Tune—was touted heavily by tastemaker Gilles Peterson, as was Matthew Halsall's modal masterpiece Into Forever. Through his Gondwana label, the Manchester trumpeter is also promoting the city's vibrant scene, releasing LPs by hard-hitting jazz trio Go Go Penguin, tenor saxophonist Nat Birchall, and Cinematic Orchestra pianist John Ellis. The scene is equally healthy over the border in Scotland—whether through the folk-tinged classical jazz of Euan Stevenson & Konrad Wiszniewski or Graham Costello's improv collective STRATA.
On the more experimental end of the jazz spectrum, the Loop Collective have released a steady clip of contemporary improvised music without borders. The U.K. free and improv scene is also thriving thanks to Oliver Weindling's Babel label. But with all these cross-cutting genres, what exactly is U.K. jazz in 2017? Here at Bandcamp, we've already featured leading artists like Moses Boyd, Shabaka Hutchings, Yazz Ahmed, Sarathy Korwar, and Yussef Kamaal, but thought it was time to shine a light on 10 others doing exciting things.
From Jazz Warrior Andy Grappy's collaborations with veteran British jazz man Mike Westbrook, to Dave Powell's swaggering playing in the post-punk outfit Loose Tubes, the tuba has a long tradition in U.K. jazz. Theon Cross is continuing that tradition while adding some of the swagger of Mardi Gras marching bands. A graduate of London's Guildhall School of Music, he was taught by the great British tuba player Oren Marshall. Rising through the ranks of Tomorrow's Warriors, he made his mark on the U.K. jazz scene when he took over from Marshall in Shabaka Hutchings's Caribbean jazz powerhouse Sons of Kemet. Drawing on his love for the New Orleans Second Line, Cross also plays with Tom Challenger's Brass Mask, whose Spy Boy LP for Babel was inspired by Mardi Gras Indians. But it has been leading his own trio alongside drummer Moses Boyd and saxophonist Nubya Garcia that Cross has really found his own voice, with fiery gigs for the Jazz Re:freshed crew.
Merch for this release:
2 x Vinyl LP, Compact Disc (CD)
An ancient supercontinent that incorporated Africa, South America, Arabia, India, and Australia, Gondwana is a fitting name for the exploratory orchestra of Manchester trumpeter and bandleader Matthew Halsall. It's also the name of the label Halsall set up in 2008 to release his debut LP, Sending My Love. The label has since become a platform for other Manchester jazz artists, including saxophonist Nat Birchall (who has been a member of Halsall's group from the early days), Cinematic Orchestra pianist John Ellis, and Go Go Penguin (now on Blue Note). A supremely eloquent player and gifted composer, Halsall (who also produces most of the LPs on his label) has now recorded six LPs of spiritual modal jazz with his Gondwana Orchestra, gaining fans like Gilles Peterson and Mr. Scruff. While LPs like Fletcher Moss Park were certainly indebted to players like Pharoah Sanders and Alice Coltrane, there's also a pastoral tone to Halsall's playing that evokes the great British jazz groups from the '60s like Michael Garrick Sextet. On his 2015 LP, Into Forever, he brought in vocalist Josephine Oniyama for an LP of sublime orchestral jazz with echoes of The Rotary Connection. And just last year, he worked with Los Angeles vocalist Dwight Trible on a widely acclaimed LP of modal jazz covers of standards called Inspirations.
Founded in London in 2005, Loop is a collective of musicians exploring the outer limits of contemporary jazz and improvised music. Tom Challenger, from Huddersfield in the north of England, is one of the more prolific members in a collective built around experimentation and collaboration. Best known as the saxophonist for Red Snapper, he is leader of the improv group Brass Mask who debuted in 2012 with the LP Spy Boy for Babel, inspired by the melodies and rousing mood of the Mardi Gras Indians. One of the most exploratory of all the U.K. electro jazz outfits, Mask sets the sax of Challenger and drums of Dave Smith (partner in another of his Loop Collective projects Outhouse) against the dub and glitch electronics of Matt Calvert. Their LP, Last, found the group somewhere between Live Evil era Miles Davis and Burial's Untrue. One of many other projects, Challenger also fronts the improv quartet Dice Factory, whose loose chaotic structure was inspired by Luke Reinhardt's cult novel.
Merch for this release:
Compact Disc (CD), Vinyl LP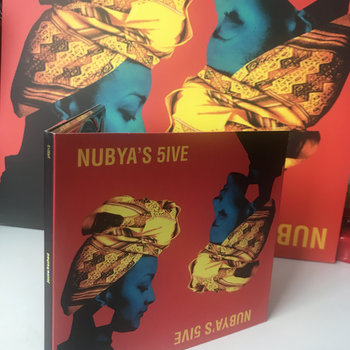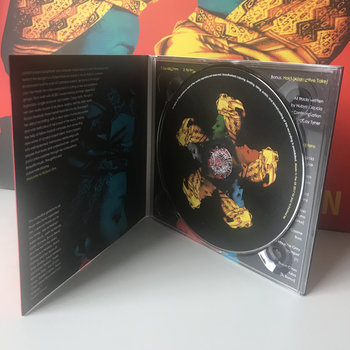 The London saxophonist's Nubya's 5ive, from earlier this year, was one of the most eagerly awaited LPs from the U.K.'s new vanguard of female jazz players. Featuring other stalwarts of the young London jazz scene, the LP was released on the Jazz Re:freshed label. And it has been within the collaborative environment of the London live production outfit that Garcia gained the confidence to form her own ensemble.
The line-up is made up of other musicians she met through Jazz Re:freshed: Moses Boyd and Femi Koleoso sharing drum duties, Theon Cross on tuba, Joe Armon-Jones on piano, Daniel Casimir on bass, and Sheila Maurice-Grey on trumpet. The album draws on her deep passion for modal jazz and soulful hip-hop, and the result is one of the great LPs from London's new school. It's the culmination of a hectic couple of years that has seen her perform with everyone from jazz punk outfit Melt Yourself Down to jungle producer Congo Natty and improv jazz group Polar Bear.
She is also a member of the all-female septet Nérija (with fellow saxophonists Cassie Kinoshi, trumpeter Sheila Maurice-Grey, trombonist Rosie Turton, guitarist Shirley Tetteh, double bassist Inga Eichler, and drummer Lizy Exell), who released their self-titled EP last year. Other projects include drummer Jake Long's spiritual jazz outfit Maisha.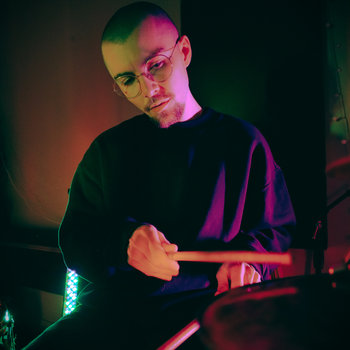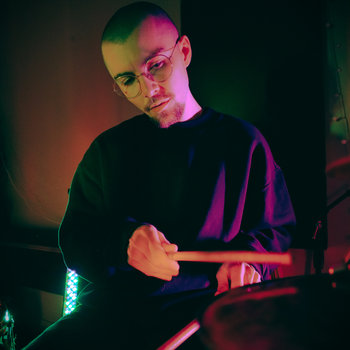 From the great tenor saxophonist Bobby Wellins (with pianist Stan Tracey in the mid-'60s) to post-bop saxophonist Tommy Smith's '90s LPs for Blue Note, Scotland has a great tradition for jazz. One of the most exciting young players to emerge from today's particularly vibrant Glasgow scene is drummer and composer Graham Costello. A graduate of the Royal Conservatoire of Scotland, Costello is one of the many young players on the U.K. jazz scene to appear in multiple, genre-crossing projects. As part of post-rock meets krautrock outfit Outblinker, he has released two EPs with producer Ben Power of Fuck Buttons. Also in Outblinker is brother Jason, whom Graham partners with in the improv minimal noise duo Young Philadelphia. While not yet on the pages of publications like Jazzwise, Costello and his cohorts are definitely ones to watch.
Merch for this release:
Compact Disc (CD)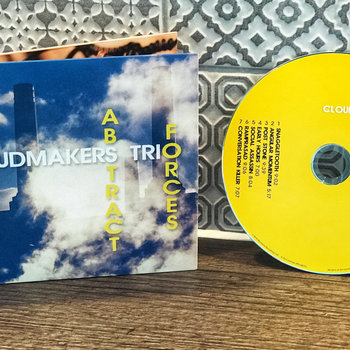 From Victor Feldman to Tubby Hayes and Bill Le Sage, the U.K. has given the world of jazz some of its greatest vibraphone players. Born in Cornwall in the South West of England, Jim Hart made his name on the instrument with drummer Martin Drew's New Jazz Couriers, continuing the legacy of Tubby Hayes Jazz Couriers from the 1960s. And anyone who caught Hart in full flight with the New Jazz Couriers, or any number of U.K. jazz players like Kenny Wheeler and Peter King, will understand why the great saxophonist John Surman called him "one of the brightest stars on the U.K. and European jazz scene." He started his own group Gemini in 2006, and their debut Emergence was the first LP released on the Loop Collective label. A founding member of the Loop Collective, Hart has continued to compose and record as Gemini, releasing four LPs of probing improvised jazz. He has also established himself as one of the most consistently creative jazz musicians of his generation. Released on another important home for U.K. jazz—Whirlwind Recordings—the group's 2015 LP Abstract Forces was album of the year for both Jazzwise and Downbeat magazine. Mixing improvisation with a groove-led sensibility, it found Hart further exploring the harmonic possibilities of the vibraphone. In 2017, Hart returned with the Cloudmakers in an expanded quintet with Antonin-Tri Hoang on alto sax and Hannes Riepler on guitar for a number of gigs including a late night show at London's Ronnie Scott's Jazz Club.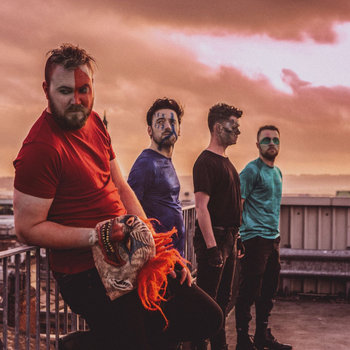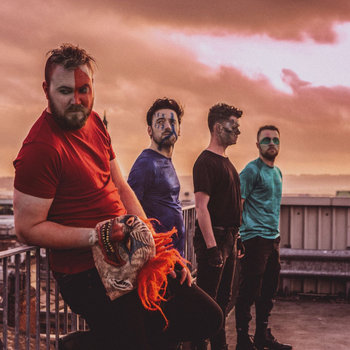 Trombonist Raph Clarkson is one of the rising stars of the U.K. improv scene. He is perhaps best known as a member of World Service Project, the chaotic avant-jazz quintet of pianist Dave Morecroft. Earlier this year, he released an LP with his own collective The Dissolute Society. After leaving Oxford University, Clarkson had put together a quintet with piano, harpsichord, drums and viola to merge early music, folk and jazz. And this was the genesis of The Dissolute Society that now consists of Gustav Clarkson on viola, Laura Jurd on trumpet, Phil Merriman on keys, Simon Roth on drums, Fini Bearman on vocals, Naomi Burrell on violin, and Zosia Jagodzinska on cello.
Entitled Soldiering On, the LP explores Clarkson's interests in contemporary improvisation, European jazz, classical music, poetry, and spoken word. Rooted in Clarkson's family history, including his poignant dedication to his German Jewish "grandmother" and a tribute to his late mother (early music violinist Micaela Comberti), the LP continues a great lineage in the U.K. for poetry and jazz, reaching back to Christopher Logue & Tony Kinsey's Red Bird Jazz & Poetry from 1959 to Michael Garrick's Poetry and Jazz In Concert LP from 1964. And it's the incredible improvised poetry of Fini Bearman that really makes the personal storytelling of Clarkson throughout Soldiering On such a success.
Merch for this release:
Vinyl LP, Compact Disc (CD)
With support by the likes of Jez Nelson from BBC's Jazz On 3 show and appearances alongside leading jazz elders like Gary Crosby, it seems like the time has come for the South London pianist and composer. A student of London's BRIT School, he received a further education as part of the Jazz Re:freshed crew from where so much of London's young talent is emerging. And it's on the Jazz Re:freshed label that he has made his biggest musical statement yet with Ashley Henry's 5ive, his trio LP of last year with drummer Sam Gardner and bassist Sam Vicary. While the trio express an affinity with hip-hop and nu jazz, the LP is essentially a classic acoustic trio outing albeit one evoking the strident intensity of Robert Glasper rather than the quiet elegance of Bill Evans. The pianist is also associated with the community arts space Total Refreshment Centre appearing on their DIY tape of earlier this year alongside other regular TRC performers Vels Trio and Maisha. As inspired by Madlib as he is Thelonious Monk, Henry also records with Manchester-based hip-hop group The Mouse Outfit. Other Jazz Re:freshed names to watch include bassist Daniel Casimir and keyboardist Joe Armon-Jones.
Merch for this release:
Compact Disc (CD), Vinyl LP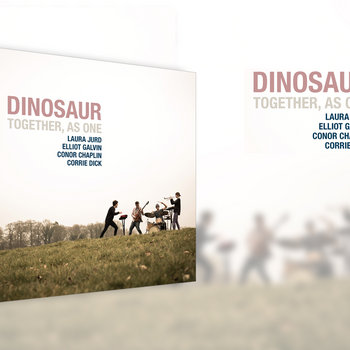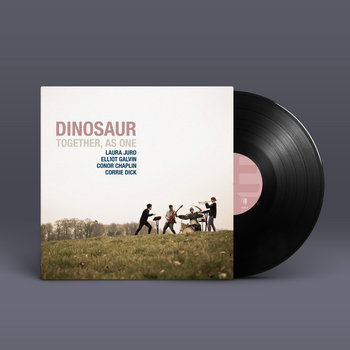 "Imagine the impressionistic electric-jazz moodiness and glistening keyboard textures of Miles Davis's In A Silent Way seamlessly wrapped around Celtic folk melodies, Django Batesian idiom-swaps, and interwoven with American, Scottish, and north African drumming." So wrote John Fordham, esteemed jazz critic for the U.K.'s The Guardian newspaper, in his five-star review of Dinosaur's LP of last year Together, As One. With subsequent support from Gilles Peterson in the U.K. and Downbeat in the U.S., it wasn't surprising when the LP was nominated for the prestigious Mercury prize in 2017. Together, As One is trumpeter Laura Jurd's first LP under the name Dinosaur (Corrie Dick on drums, Conor Chaplin on bass, Elliot Galvin on organ) but it's in fact the third she has released as leader.
Originally from a small village in the county of Hampshire on the southern coast of England, she studied at London's Trinity Laban Conservatoire, under the tutorage of former Loose Tubes member Chris Batchelor. And she took much of the anarchic improvisational spirit of that '80s group when she formed the Chaos Collective with other Trinity Laban alumni. Released on the Chaos Collective label with other members (including Dick, Chaplin, and Galvin of Dinosaur), her debut Landing Ground mixed classical with jazz and felt incredibly assured. For her second LP, Human Spirit, she brought in vocalist Lauren Kinsella alongside Chris Batchelor for an album of folkloric jazz with a distinctly old English feel. So for Together, As One to reference both jazz-rock and Celtic folk was only natural for an artist who continues to mix the playful with the edgy in her own unique way.
-Andy Thomas