SCENE REPORT
Checking In With the Turkish Punk Underground
By Yoni Kroll · April 12, 2022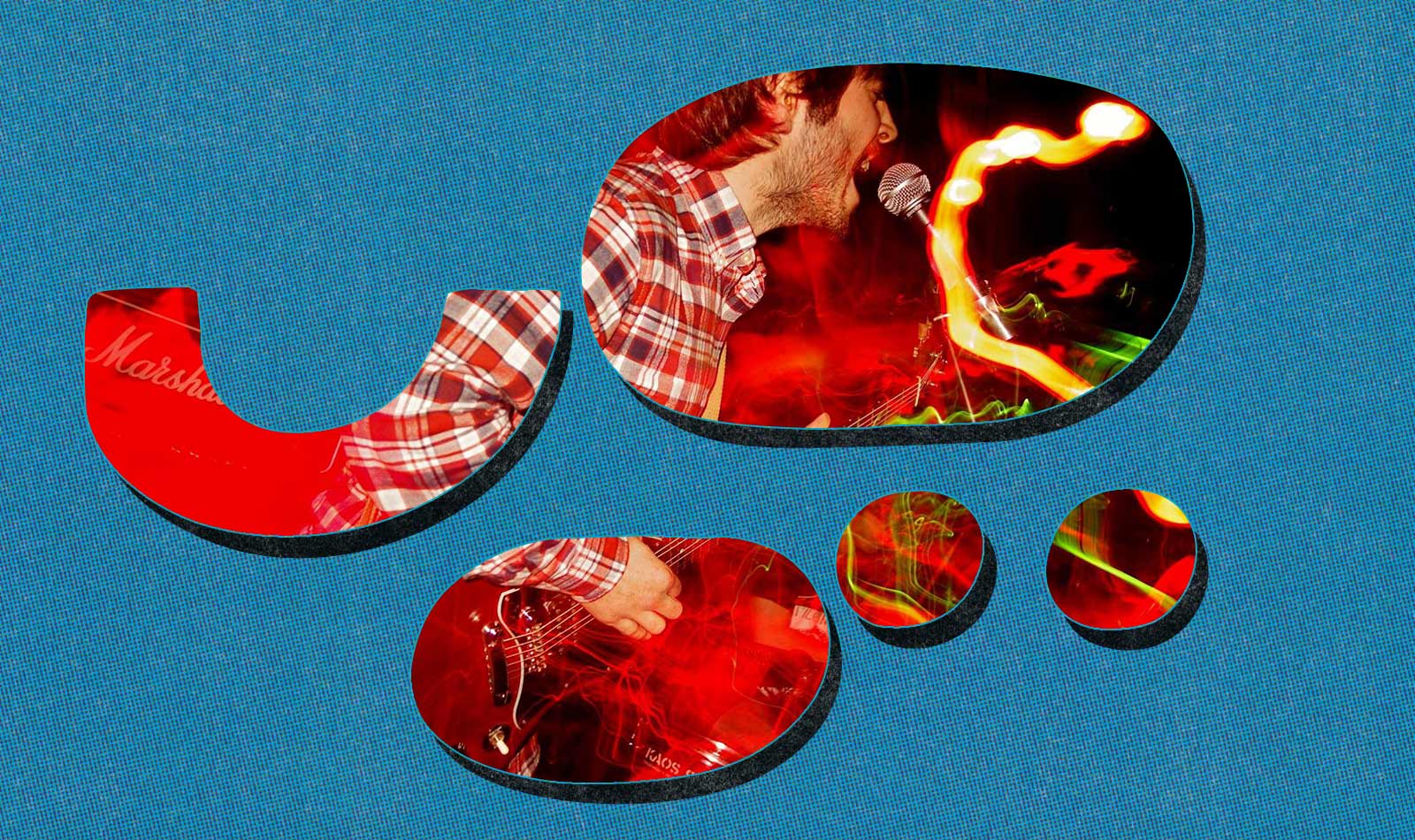 It feels impossible to talk about the modern-day punk and DIY scene in Turkey without talking about the complicated and fascinating history of music in that country. The combination of location—the country is situated at the literal crossroads between Europe and Asia, sharing land and maritime borders with countries including Syria, Georgia, Greece, and Ukraine—and its place at the center of the former Ottoman Empire has meant that cultural influences from around the world have been streaming into the area for hundreds, if not thousands, of years.
That mix can be heard in the Turkish folk and classical traditions that are still extremely popular to this day. Both of those trace their roots back to the Ottoman Empire which, at its peak, stretched from Eastern Europe to the Middle East and much of the North African coast. Turkish classical music, a tradition separate from the Western classical paradigm, is known as Ottoman music (Osmanlı müziği), and has a history dating all the way back to the ninth century. Many different types of instrumentation and singing have been incorporated into this style, something that is also very much true of Turkish folk music, though that's broken down even further, a result of the many different populations—including Jews, Muslims, Christians, Roma, Kurds, Greeks, Armenians, Arabs, and so many more—that make up the modern-day country.
All that is to say that Turkish music was already incredibly diverse before Western influences started creeping in around the end of the empire and the creation of the Turkish state in 1923. Jazz, rock 'n' roll, and more took hold in the '50s, leading to a popular Turkish pop scene and, later, a vibrant psych rock scene. Fast-forward to the present day, and the music you hear on the radio is what you might expect to hear anywhere: Turkish pop, rock, and hip-hop alongside the same songs that are popular around the world.
There is also, unsurprisingly, a huge underground music community. With its mix of punk bands, screamo, psych, garage, synth-pop, metal, industrial, experimental, indie rock, and more, Turkish DIY is really no different from any other scene in any other country. What is unique is the cultural and political repression faced by millions of Turks due to government policies and the attempts by current president Recep Tayyip Erdoğan to shore up absolute power. While elections are held in the country, Erdoğan—president since 2014 and prime minister from 2003 until that point—and his Justice and Development Party are unlikely to lose them. He is widely considered an autocratic leader. There's plenty of evidence to support that; one recent example is his decree earlier this year that threatened legal action against any media "aimed at undermining our national and moral values ​​and disrupting our family and social structure." Turkey is ranked 153rd of 180 countries in the Reporters Without Borders 2021 World Press Freedom Index.
The history of the Turkish DIY scene is very much entangled with recent Turkish history. Much of it falls under the general title of "protest music," although not all the bands consider themselves political. There is a sense of unease and anger in their songs that is palpable even if you don't speak Turkish—though a large number of these artists do sing in English. A few groups in the current Turkish DIY scene have managed to achieve some degree of popularity on the worldwide stage, chief among them darkwave duo She Past Away; Anatolian rock bands Altin Gün and Baba Zula; and death metal act Cenotaph.
The Turkish diaspora is one of the biggest such communities in the world, and it's impossible to talk about the music scene inside the country's borders without addressing what Turks elsewhere are up to. In fact, many of the musicians mentioned in this article have accomplished a lot while living overseas. Top of that list is Bülent Ersoy, who moved to Germany in 1983 after she ran afoul of the conservative government in Turkey. She found success there both with locals and the Turkish expat population. Ersoy is a trans woman who started off in the Turkish classical tradition before moving on to a very successful pop music career in the '70s and '80s. She is considered a queer icon in Turkey and to this day is still incredibly popular. Altin Gün is actually based in Amsterdam. Gizem Xaocy, singer of Crudez, ended up in Lyon, France where she fronted Öteki, a Turkish-language hardcore band.
Malik Çamlıca and Ugur Yildirim are both heavily involved in the Copenhagen death metal scene, having both moved to Denmark a few years ago from Istanbul. They play together in Septage, and between the two of them perform in a number of highly-regarded Danish and Turkish death metal groups including Hyperdontia, Diabolizer, and Taphos. Back home Yildirim was also in grindcore act Sakatat and followup band Urban Carnage.
Other diasporic Turkish artists of note include Metin Demiral's experimental psych-fusion band Cafe Turk, rapper Ethnique Punch, techno musician Løt.te, and classical composer Cenk Ergün.
And we kick off our list with someone who might be considered the godmother of the Turkish underground.
---
While Selda Bağcan might not be a DIY musician in the same way as we think of someone like Jello Biafra, it would be a travesty to exclude her from this conversation. In fact—to continue with that comparison—it would not be a stretch to say that the folk and rock musician was just as inspirational to the Turkish punk scene as someone like Biafra and the Dead Kennedys was in the United States. Selda started recording political folk music way back in 1971, and was experimenting with rock 'n' roll and electronic music within the context of the Turkish folk tradition. She was imprisoned for her views multiple times, but has continued to speak up and remain musically active to this day.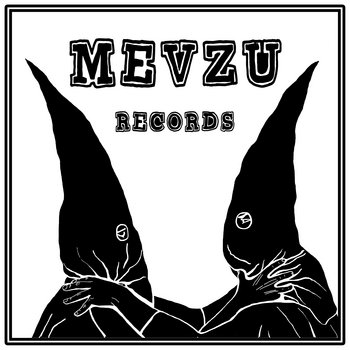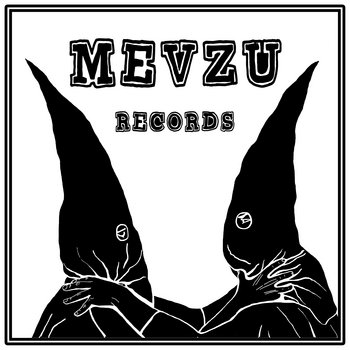 There are only a few English-language histories of the Turkish punk scene—the definitive one is almost certainly Türkiye'de Punk ve Yeraltı Kaynaklarının Kesintili Tarihi 1978-1999/An Interrupted History of Punk and Underground Resources in Turkey 1978-1999, put together by Sezgin Boynik and Tolga Güldallı. But one thing all of the mention is the importance of bootlegs and cassette trading during the formative years of the movement.
Just as important, then and now, are the numerous compilations that both promoted and contextualized bands as being "punk," no matter what the music sounded like. In the pre-internet age, when releasing your own record, or even your own cassette, might have been either too expensive, too difficult, or both, compilations were a great option. That is still true today, as seen by labels like Mevzu and Wargasm.
The compilations released by labels like those are a great way to get a solid introduction to the Turkish scene. The Mevzu-released albums—there are four, all under the name Zamansız Zerk (Timeless Infusion)—cover multiple decades of music and include some classic tracks from first-wave bands like Spinners, Moribund Youth, Radical Noise, Tampon, and Rashit. (Those last two bands are both active: Tampon finally recorded a full length in 2017 and Rashit is still regularly playing shows almost 30 years after first getting together.)
There's also the compilation Not Your Turkish Delight, Wargasm's Give Us A Future "TR Punk Compilation," and, from way back in 1994, Tian An Men 89's Sevdasız Hayat Ölümdür (Underground Turkey) 7-inch, recently uploaded to the label's new Bandcamp. Mevzu and Wargasm are also very involved in booking and promoting shows in the country. Their social media accounts are a great way of keeping up with what is going on in the Turkish scene.
Padme play melodic punk that's equal parts catchy and angry. The band is very upfront about their radical politics, both in their songs—some of which are in Turkish, some in English—and in the causes they speak out about on social media. (Fans of Propagandhi will find much to love.) The Istanbul-based band is also part of a new friendship between the punk scenes in Turkey and Israel. They played there with Israeli hardcore act Nidfakta in 2019. A few months ago Israeli metal band Ka'tzon La'tevach ("Like Lambs To The Slaughter")—members include Haim Binyamini, who runs the label Taklitim Holim and was in '90s anti-Zionist hardcore band Dir Yassin—toured Turkey.
This powerviolence trio from Istanbul released an exceptional EP at the end of 2020. Its title translates to "Final Explosion," and it offers 11 tracks in a little under 10 minutes. The name is a perfect fit; the band manages to pack a staggering amount of intense noise into that brief stretch of time. There are no wasted notes, no extra seconds of silence; just a pummeling all-out assault from start to finish. The band includes members of local grindcore legends Sakatat, whose 12-inch Bir Devrin Sonu is a must-listen for fans of the genre.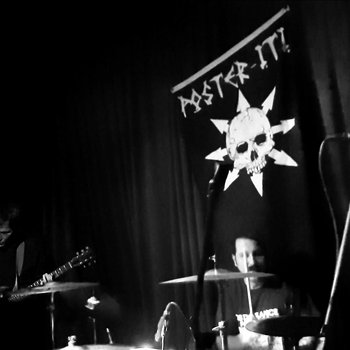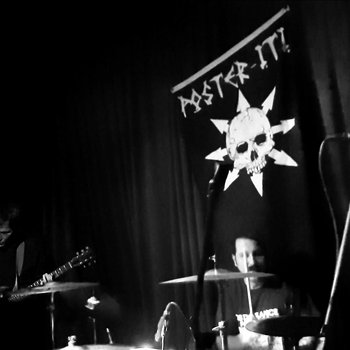 Merch for this release:
Cassette
Poster-iti is an Istanbul punk band that's been around since 2003. They've released three albums that range from '77-style street punk to their current D-beat crust sound. The most recent, the title of which translates to "Blast (Songs of Absence)," came out in 2019 and is totally raging. While some of their recent output has been in English, the majority of songs here are sung in Turkish. If the lyrics are anything like the ones on the band's previous output—perhaps as a nod to their international following, they included lyrics for previous English-language releases, like Protest to be Murdered—these songs are very political and very, very pissed off.
The Turkish screamo scene is hugely popular, especially with younger audiences. The typical sound is part classic screamo—more French-style than American, think Finger Print and Daïtro—part black metal-influenced post-hardcore. (A good current U.S. comparison might be Amygdala out of San Antonio.) Notable current bands include (but are certainly not limited to) Scenes We Have Missed, Jornada del Muerto, and Ria. The first two were on Israeli band Ka'tzon La'tevach's December 2021 tour, along with pop-punkers Getaman.
Jornada del Muerto and Ria are both from Istanbul, but Scenes We Have Missed are based in Izmir on the Aegean coast. Although a lot of the DIY community in Turkey is in Istanbul—after all, it's the largest city in the country, and also one of the most culturally diverse spots in the entire region—it's important to recognize that not every band lives there.
The old vegan straight edge hardcore adage of "street by street, block by block" extends to Turkey in the form of xRISALEx, a new band out of both Ankara and Istanbul. Not only are they tackling issues like drinking and the consumption of animals—both of which have a unique place in Turkish society—but they're doing so from a particularly strident anti-religious and anti-nationalist position. This is take-no-prisoners stuff, from the militant lyrics to the satisfyingly punishing riffs.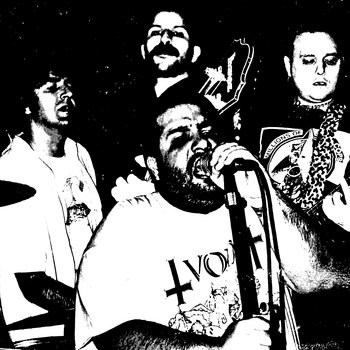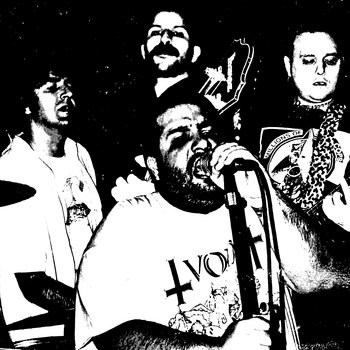 With a pedigree including members from Turkish dark punk favorites Crudez, Ugly Shadows, and Oscuridad Eterna—all of which it would behoove you to check out—Die In Vein almost had no choice but to be excellent. The five UK82-style tracks on their demo from late last year are incredibly catchy and fun. The music is on-point, the lyrics in English and Turkish are clever, and that Adverts cover is awesome. Play it loud and sing along!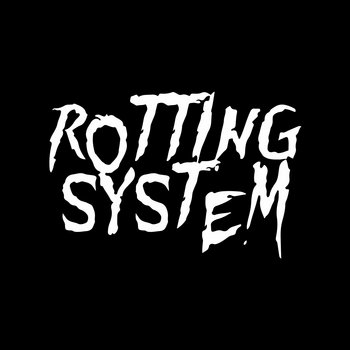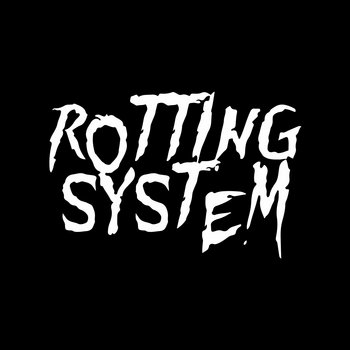 Say what you will about thrash metal and crossover punk being played out in 2022, it's impossible not to be excited by a group like Rotting System, who very much follow in the footsteps of the mighty Inepsy and so many other "motorcharged" groups. There are guitar solos, percussion that makes you want to run through a brick wall, fun lyrics, and more guitar solos. What's not to love? This band out of Istanbul up the ante even more on their latest song, an anti-Erdogan screed of a track called "Kahrolsun Diktatör" ("Down With The Dictator").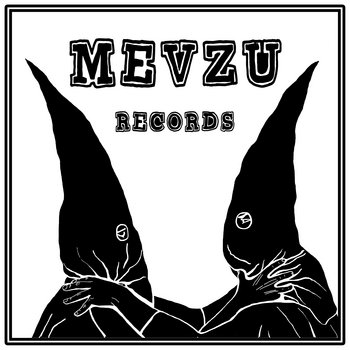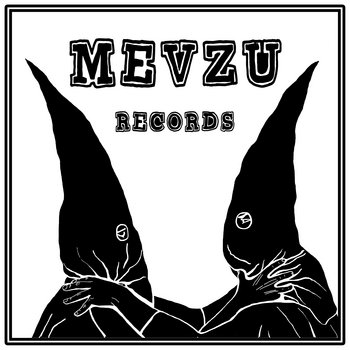 This Ankara-based three-piece has been putting out blackened punk since 2018. Per their Bandcamp page, Emaskülatör is here to "taunt toxic masculinity, embrace body positivity, and foster a culture of consent." This might be pissed-off music with a feminist message but it's clear the band is having a lot of fun, too.
Their most recent album includes covers of "Sizi Sevmek Zorunda Değilim!" ("I Don't Have To Love You!") by Hedonistic Noise, a beloved Istanbul punk band that broke up in 2020 after the death of their singer Orçun Özdemir, and what Emaskülatör has referred to as their interpretation of the classic Turkish track "Sefam Olsun" ("I Enjoy Myself") by Bülent Ersoy.