SCENE REPORT
Exploring the Rave Renaissance in New Orleans with Trax Only
By James Gui · August 18, 2021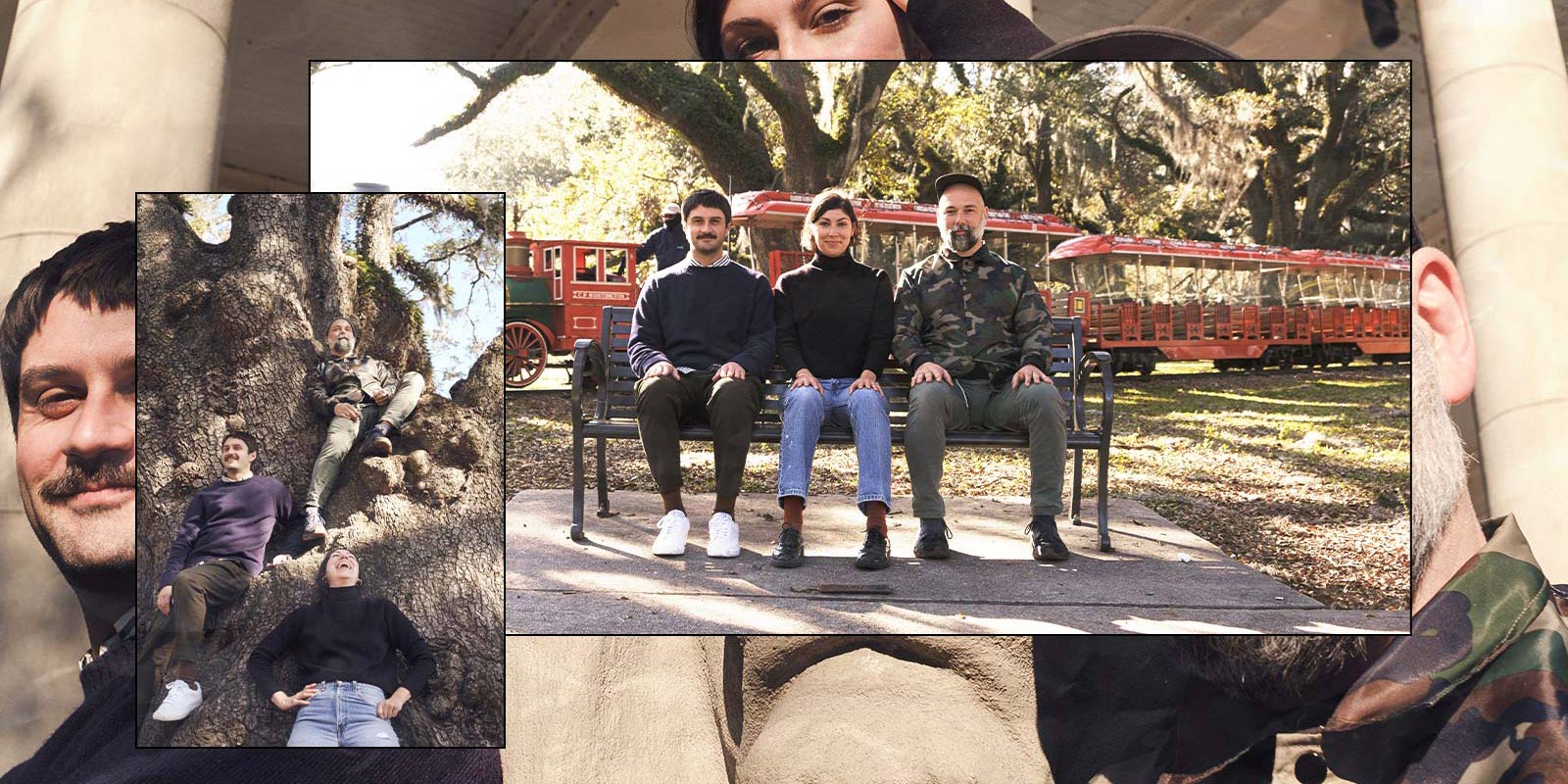 Music and movement go hand in hand in New Orleans. The two genres that the city lays most claim to, jazz and bounce, seem engineered for bootyshaking. Young Louis Armstrong was enraptured by the city's Social Aid and Pleasure Clubs; Katey Red, Big Freedia, and Sissy Nobby forged an LGBTQ vanguard in the city's bounce scene. It was in this environment of no last call, dance-ready crowds and a commitment to LGBTQ safety and power that queer DJ collective Trax Only threw their first rave nine years ago. Since then, they've been inspiring a new generation of house and techno producers in New Orleans.
Warehouse-style raves aren't new to the city, either. In the '90s, James "Disco Donnie" Estopinol threw parties in the State Palace Theater, featuring DJs from Kevin Saunderson to Rabbit in the Moon. But in a turn of events familiar to other American cities, DEA raids following the 1986 "crack house" statute and 2002 RAVE Act caused the warehouse scene in New Orleans to fizzle out. Hurricane Katrina was the final nail in the coffin. The State Palace Theater flooded, causing it to shut down at first temporarily in 2005 and then permanently in 2007.
With their first party as Trax Only, Brett LaBauve (aka Bouffant Bouffant) and Mark Louque (aka Father Figure) wanted to bring house and techno back into the city. Their initial attempt was a success, as Louque remembers: "It was reminiscent of the raves that I used to go to in the '90s. We were like, 'Oh wait a minute, I think we're onto something here.'" Since then, they've thrown a few parties every year, usually during special occasions like New Year's, Halloween, or Southern Decadence. Later on, Kathi Kniess joined to round out their trio, bringing her international radio expertise.
It makes sense that Trax Only would find a receptive crowd in New Orleans. Ryan Gilbert, who DJs as Phlegm, has a quip that gives credit where credit is due: "Everything you love about New Orleans is because of Black people." Jazz, second line parades, Social Aid and Pleasure Clubs, "all come together in these intricate cultural and generational practices that involve the celebration of life in dance and music," says Gilbert. And from bouncing to a Triggerman beat in the late '80s to rocking to a Legatron Prime set today, people in New Orleans have also demonstrated their timeless penchant for dance music via the homegrown hip-hop scene. So when Trax Only came onto the scene with their first rave, it was a hit.
Merch for this release: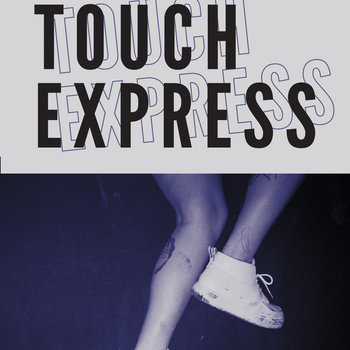 In recent years, newer DJ collectives have started to emerge in the city. "When we were in high school, we were like 16 trying to sneak into the 21-and-up Trax Only parties," laughs Jalen Dilosa, who now produces and DJs as Quickweave. "That was the first ever warehouse party I'd ever been to. You were taken to another world when you went to a Trax Only party." But Dilosa and his compatriots "were wanting more of that feeling on a regular basis." So they decided to throw their own gigs. Along with fellow DJ Redance, Dilosa started a night called Function, focusing on darker techno sounds and transforming local dive bars into foggy dancefloors.
Poor Boys Bar is one of the local watering holes that the scene has repurposed for dance parties. Plenty of Function and Trax Only parties have graced the venue, which went from being open once a month "just to keep the liquor license" to hosting local selectors alongside international names like Massimiliano Pagliara and Rayna Russom. And during the week, Virtue Signal and DJ Airbag of For The Record NOLA occasionally host open CDJ workshops called SYSTEM.EXE, helping demystify DJing for newcomers to the scene. "It's a small city and it's a small scene, and it's really nice that there's not really this feeling of gatekeeping or anything like that. Everyone's really trying to share their skills and share our space," says LaBauve.
Both dance music and punk have been spearheaded by Black and LGBTQ artists, a connection that manifests nicely in the New Orleans scene. Dilosa contributed a break-heavy remix to Special Interest's The Passion Of: Remixed album, in support of local Black trans-led organization House of Tulip. The downtown punks are also a mainstay at Trax Only parties: "They [Special Interest] love to dance, they'll come to the parties and literally dance all night," says Kniess. There's also a connection between the city's house and hip-hop scenes; Phlegm picked up some DJing tricks from DJ RQ Away, and Lil Jodeci's Set De Flo party featured bounce legend HaSizzle back in 2020.
But last year, the COVID-19 pandemic threatened the connections and community on the dancefloor in NOLA. Trax Only responded, like many other music collectives during the pandemic, by making a compilation album. "We expected to get like four or six tracks, put a little compilation together. All of a sudden we got like 21!" says LaBauve. Soft Touch Express turned into a three–volume affair, and its accompanying zine went from 20 to 80 pages long. Featuring local talent alongside their counterparts in other cities, the project blossomed into an index of the New Orleans scene and beyond during the pandemic. "It kind of felt like it was almost a digital dance floor that we could all be inside," says LaBauve.
As with Special Interest's remix album, all profits from the Soft Touch Express zine were directed to a local LGBTQ organization. For Ruth Mascelli, who wrangles the electronics in Special Interest, this commitment to building local power and supporting community efforts is especially important in a city facing rapid gentrification and corrupt local officials. "I feel like it's kind of the least you can do to try and at least be engaged in your city and give back," says Mascelli.
Merch for this release:
Vinyl LP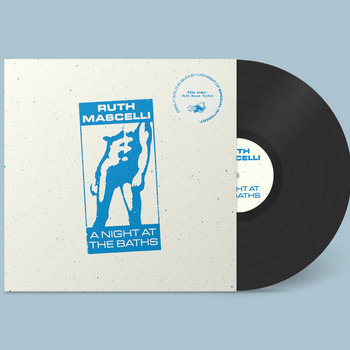 Now that the city is slowly re-opening, the dance music scene has started to go back to the clubs. There have been losses from the pandemic, to be sure; Javier Drada's Techno Club closed permanently in 2020. But the scene marches on: Gimme A Reason, LaBauve's monthly party, is back. Function has been replaced with Mercy, a new series by Quickweave, Mr. Legwork, and Redance that peddles in lighter, happier house sounds, indicating a touch of optimism for the future. And Soft Touch Express has also made its way into the club. As Louque says, "I heard the tracks being played and DJs would pull me aside and tell me how meaningful it was. That we put together this weird compilation. That's what makes me all warm and fuzzy inside; that's why we did it."