SCENE REPORT
The New Class of Rappers Changing Australian Hip-Hop
By Jake Cleland · September 14, 2016
Over the past 30 years, American hip-hop has been an outlet for the disenfranchised, a cultural movement through which suppressed voices helped shape the course of history. In Australia, it's been a different story: Aussie hip-hop has enjoyed mainstream appeal in the past decade despite one conspicuous element—its whiteness. Local hip-hop in the aughts was rife with middle-class platitudes and cultural blindness. Songs like Pez's "Festival Song" were the norm, reaffirming Australia's belief in its own hype. It's no surprise that "Thrift Shop," a radio hit from Seattle duo Macklemore & Ryan Lewis, was elected the best song of the year by Australians in 2012.
In recent years, though, cultural attitudes have begun to shift—and so has Australia's taste in hip-hop. The nationalistic myths have all worn thin, due to sustained human rights abuses and the grim rhetoric of conservative governments. In response, a new class of rappers and producers have returned Aussie hip-hop to its roots as protest music. Pushing back against everything from racial and gendered micro-aggressions to extremist bigotry, killer cops in the United States, to Indigenous deaths in police custody at home, these Australian rappers are telling the truth of a country that has long considered itself perfect.
Remi
Merch for this release:
Vinyl LP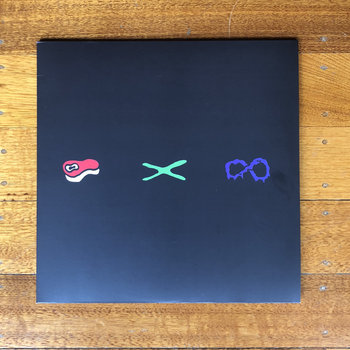 One of Remi's greatest strengths is that he's funny. He can bounce from party-and-weed rap to social critique, and deliver a punchline that captures both. He's got an approachable persona, which he has parlayed into a string of conquests: First, he won Triple j's Unearthed Artist of the Year, and the radio station's support thrust him into national attention. Then, it was a $50,000 grant he received at the Independent Music Awards in late 2014, which was quickly followed by the $30,000 Australian Music Prize. This was Australia's highest praise for emerging artists—a vote of confidence in Remi as an artist with both commercial appeal and critical value.
"Ode To Ignorance," from his 2014 album Raw X Infinity, opens fire on jingoism and racism, tackling everything from racial profiling to the indefinite detention of asylum seekers. Its chorus is pointed and bitterly ironic: "Fuck foreigners! / (Those Africans aren't worth shit) / Fuck the origin! / (Aboriginals aren't worth shit) / Fuck foreigners! / Indian, Islander, Arabic, Asian / If you're not male and Caucasian, you ain't shit." A track with L-FRESH the LION, "Hold Up" is just as cutting, cataloging the micro-aggressions both rappers have experienced at shows, from white folks trying to touch their hair to tired terrorist jokes. In July, he featured on Baro's "Fuck the Judge," a reaction to U.S. police killings.
Remi grew up on Clipse and Snoop in high school, but it was his producer, Sensible J, who put him onto the artists who'd start shaping his style "from Slum Village to Common to Mos to Tribe to Outkast." Aussie hip-hop didn't exist in the clubs he was going to, but those bangers from 50 Cent and Usher and the Neptunes left an indelible mark. "People like Sampa the Great, Baro, Man Made Mountain, Briggs, L-FRESH and A. B. Original are really standing up for their people at the moment," Remi says, "fighting the injustice that exists due to systemic racism, sexism, xenophobia, classism. Basically, using hip-hop for what it was made for: to broadcast the truth when your media outlets and readers won't."
Sampa The Great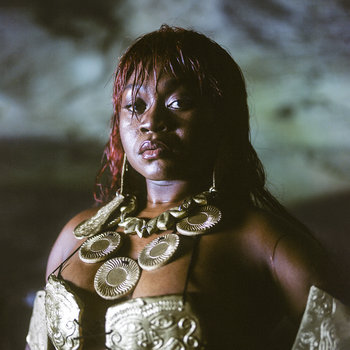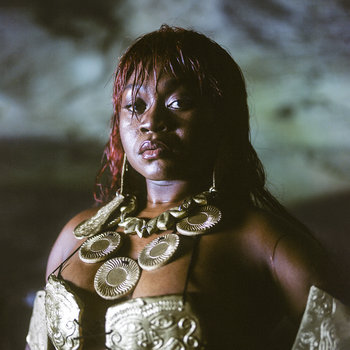 Merch for this release:
Vinyl LP
Originally from Zambia, Sydney-based rapper Sampa blew up last year on the back of her debut record, The Great Mixtape. Alongside producer Godriguez, The Great Mixtape feels like a throwback to Midnight Marauders, with its beats and political heart. Only months after release, Sampa became a festival staple, picking up guest verses with Aussie hip-hop godfather Urthboy, and touring the country supporting Kendrick Lamar. Her single "F E M A L E" made its way into DJ sets and national radio play—an easy pick, with its bouncing bass line and empowering couplets, Sampa's delivery recalling a smoother Missy Elliott.
Sampa challenges the boundaries of Aussie hip-hop. having only moved to Sydney two years ago, that global perspective is part of her success. "Hip-hop is not just music, it's a culture," she says. "It's transcended every culture, race, religion and gender. Not even equality has done that. It excites me because it allowed for expression, expression for those who are voiceless and marginalized as its origins and those who cannot express their spirit any other way."
L-FRESH the LION
L-FRESH the LION, a.k.a. Sukhdeep Singh, broke through in 2014 with a record full of piano-driven raps and pleas for optimism. With its thoughtful stories of struggle, One ultimately pledged allegiance to the idea that community and introspection could beat back the tides of shit threatening to drown world peace. On his more recent releases, however, there's a sense that L feels like the message has been missed: his raps are more pointed, underscored by heavier arrangements, and more overt in sampling the music of his home country. Incorporating traditional instruments and guest vocalists from Punjab, his latest album, Become, is both a bold statement of identity and an examination of its context.
L-FRESH was raised on Punjabi and religious Sikh music from a young age before finding hip hop in high school. Tupac, Xzibit, and Ice Cube were his introduction. "Those West Coast sounds were big where I'm from in South West Sydney," L says. Later, Lauryn Hill, Talib Kweli and Mos Def showed him how to combine spirituality with lyrical precision. That combo has made L-FRESH a staple of radio and, now signed to influential rap label Elefant Traks, one of the most prominent rappers in the country. He has mixed feelings about his view from the top. While he agrees that Aussie hip-hop is vibrant right now—politically and stylistically—he also feels that, "we're still needing to see platforms and outlets invest in and showcase more Indigenous voices, whose rich and diverse stories are so important and uniquely Australian. No one else can speak on their behalf. Their voices are so vital. The same can be said for female hip-hop artists, particularly black female artists."
Kween G
The daughter of a Ugandan asylum seeker, Kween G has been working in hip-hop for more than 15 years. She started with the group KillaQueenz, a duo who tore up Sydney through the aughts with bombshell raps and an electronic edge, at a time when Aussie hip-hop was all about strings. They scored support slots with the likes of Wu-Tang and Public Enemy, among others, and their 2009 record Sistarhood landed them on the radio. Sistarhood is relentlessly fun, drawing on reggae and funk as much as late aughts electro, but besides a smattering of press, went sorely underrated. Recently, Kween G was introduced to new audiences through collaborations with L-FRESH the LION, the two of them sharing an affinity for sweaty and liberating live shows. Her solo material vacillates between political on tracks like "Speak U"' and fuck-you-in-the-club rudeness on 'Bang Bang Boogie'.
For some rappers who don't fit a certain mold—predominantly, male and white—'Aussie hip hop' is still an uncomfortable identifier. Case in point: When I ask Kween G to be interviewed for this article, she says, "I am not associated with Aussie hip-hop." Spending the '90s hanging around Sydney's record stores and hip-hop clubs, she was introduced to recording through Tanzanian producer Mr Zux a.k.a. The African Spear. "Hip-hop has educated me, and as an African migrating to Australia, it has supported me through the difficulties while giving us a place to belong," Kween says. "It's art … [and it] keeps me strong so long as I am connected to it." That core supports all her other work, too: leading panels and conferences on civil rights and art, producing an award-winning feature on the Stolen Generation of Indigenous Australian children, and working with NGOs to help disadvantaged communities. Kween G is the embodiment of one of hip hop's loudest truths: that art and activism go hand in hand.
Curse Ov Dialect
Curse ov Dialect dropped one of the most radical albums to come out of Australia this year, a feat they've performed a few times in their two decade long career. Twisted Strangers—the title track of which features Future Islands' Samuel T. Herring, an avowed fan—features DJ Paso Bionic's dense tapestry of samples stitched beneath equally dense verses from MCs Raceless, Volk Makedonski, and Atarungi. Curse ov Dialect have always been vocal critics of corporatization, globalization, and white imperialism, tumbling over each other to deliver disorienting theses on oppression. Much of its allegory, too, requiring some close listening. It's the only way they could fit everything in.
Because they formed in the early '90s, they're a vital link to the early history of Aussie hip-hop as well as some of the genre's strongest practitioners. Coming in via Run-DMC, the Beastie Boys and Public Enemy in the mid-80s, local rappers relied on an infrastructure like any DIY artists—community radio shows hosted by volunteer genre obsessives and nights at bars in the city. "The majority of people I can think of from back then [in Aussie hip-hop] were the children of immigrants—first generation Australians," Paso Bionic says. "Of all the youth subcultures, hip hop was the most relatable to us as some of its themes were echoed in what we were feeling. It definitely gave us an outlet to express our frustrations."
According to Paso, that started to change when rappers started hitting the charts. "The term 'Aussie hip hop' became confused with nationalist sentiments. Some of the younger generation have grown listening to mainly Aussie rap and don't have a deeper understanding of the origins of hip hop culture." That is the pervasive feeling, but slowly, finally, things are starting to change.
—Jake Cleland