SCENE REPORT
How L.A.'s Courteous Family is Keeping Low End Theory's Legacy Alive
By Ben Grenrock · September 17, 2018
For more than a decade, the weekly Los Angeles club night Low End Theory was the sun around which an ever-expanding musical solar system revolved. It was a source of energy, inspiration, and exposure for the musicians who created what came to be known as the "L.A. beat scene"—an innovative movement that helped launch the careers of experimental producer Flying Lotus and Odd Future's Tyler, The Creator. So diverse is the list of genres and subgenres (hip-hop, jazz, drum and bass, trap, psychedelia, ambient, trip-hop, etc.) from which the beat scene is constructed, it's always been easier to define it by the anthems that emanated from its home base than the disparate parts that make up its sonic architecture. Until now, the sound of the L.A. beat scene has always been the sound of Low End Theory.
With Low End Theory's paradigm-shifting run coming to an end last month, a chapter in the beat scene's history reached a definitive close. But the story of the beat scene is far from over, and more than a few of its torchbearers have been gaining well-deserved traction for several years now—like artist-run labels Dome of Doom and Beat Cinema. But many of the seeds Low End planted are only just beginning to sprout, poised to carry its singular culture into the 2020s and beyond. And one of the most intriguing of these new contenders is L.A.-based independent record label Courteous Family.
Founded in 2014 by Tristan Fong and Anton Reifsteck, Courteous Family has evolved from a loose collective of high-school-age DJs and aspiring producers into a tight-knit community of visionary artists who are building upon the beat scene's foundation, trying to push it forward into uncharted territory. Honoring Low End Theory's eclectic sound, their catalog boasts everything from eye-rattling halftime beats to experimental jazz to lo-fi instrumental hip-hop, each inflected with unique elements that stretch and bend these genres into new and exciting forms.
Just four years ago, Courteous Family was little more than an amorphous idea in the heads of a pair of teenagers who were enamored with the beat scene. By the time they'd graduated from Arcalenes High School in Northern California's East Bay Area, Fong and Reifsteck (who make music under the names Hapa and Courteous Tone, respectively) had already recruited some of the producers who would go on to become integral members of Courteous Family: keyboardist, vocalist, composer, and producer Jason Wool (Woolymammoth) was one of their classmates at Arcalenes, and they'd reached out to producers Dr. Derg, Styn, and Bertholet via the internet after discovering them through TeamSupreme's online beat ciphers.
"It really wasn't anything at that point," Fong says of the collective. "We had some cool producers down, we were trying to make album artwork, put out stuff, record mixes—we were just doing our best to take whatever ideas we had and bring them to the table. We had hopes for it to be a label at some point, but it definitely wasn't anything like that at the beginning."
After relocating to Los Angeles, Fong, Reifsteck, and Wool moved in together, concentrating their creativity under the same roof and, perhaps inadvertently, following in the footsteps of now-legendary record label Stones Throw. Stones Throw also began as a group of friends who, after flying south from the Bay Area, began operating their label out of a shared house on L.A.'s east side. But Stones Throw got their start decades ago, long before social media networks made armchair A&R possible, and that's where the two labels' stories diverge.
Fong and Reifsteck continued recruiting artists they admired via the internet, reaching out to fellow L.A. transplants Tsuruda and Huxley Anne via Twitter. Between social media solicitations and organic friendships that came about through Low End Theory, Courteous Family's ranks swelled with young talent in a matter of months.
Before long, the Family's growing notoriety earned them a meeting with Daddy Kev, cofounder and unofficial godfather of Low End Theory. Kev offered the Family a distribution deal through his label, Alpha Pup. "That gave us the means to become a real label," Fong remembers. "To really tighten up our financials, our releasing process, and just everything about the whole process."
With the support of Alpha Pup, Courteous Family were able to legitimize their label and diversify their artistic pursuits. They've since started a streetwear brand, screen-printing all their clothes by hand in the backyard of Courteous HQ. More recently, they've organized their first North American tour and co-founded a monthly show at The Echo called Hypnothesis, working in collaboration with Low End Theory alum Great Dane and his record label, ABDC.
The timing of Hypnothesis's launch couldn't have been more perfect for beat heads already missing Low End Theory. Its inaugural show took place just weeks before Low End's last show, and its second occurred a mere nine days into the new, post-Low End Theory reality. But Fong is quick to note that Hypnothesis is in no way intended as a replacement for the beat scene's erstwhile epicenter. "Low End Theory was a huge inspiration [for Hypnothesis], but in no way are we trying to fill the gap," Fong says. "No one will ever fill the gap left by Low End Theory. They made such an impact on the music scene in general that I don't even want to fill that gap. It'd be impossible."
Fong is right. The Echo is not The Airliner. The records Hypnothesis residents will spin will be different from those selected by Daddy Kev and his compatriots. We'll never get another Low End Theory, but we're getting something genuinely new with both Hyonothesis and the music Courteous Family's artists are creating. And few things are as true to the beat scene ethos as a continuing commitment to innovation.
Below is a small sampling of some of Courteous Family's emerging talent.
Tsuruda
Jacked into the matrix of Ableton Live, Tsuruda becomes capable of almost anything. Across the six albums and the scores of one-off tracks he's released since 2014, the L.A.-via-Salt Lake City producer has proven himself a master at crafting nearly every genre of bass-centric music imaginable.
At times, he lets them stand alone, delivering a brutal dubstep banger, a bouncy juke cut that two-steps in double-time, or a hip-hop beat full of breathtaking samples. But more often than not, Tsuruda mixes these genres—as well as house, trap, halftime, grime, trip-hop, glitch-hop or any permutation of the above—into carefully crafted typhoons of sound set whirling atop the influence of Low End legends. The bold tone selection of Mono/Poly, the brilliant compositional sense of Dibia$e, Ras G's implicit imperative to get up and move to the music—the lessons of the masters are deployed by this student of the beat scene, dressed in the darkest lows and most scintillating highs.
Having attended a Catholic school in Utah where music study was compulsory, Tsuruda brings a classically trained ear to his digitized soundscapes. Adding, subtracting, and reintroducing elements, he builds songs that can feel like futuristic fugues writ in titanium. From digitized cyberpunk dystopias to smoke-wreathed Mughal mosaics to haunted bogs of bewitched slime, his sonic environments are as varied as his influences, and all are rendered with transportative clarity.
This October, Courteous Family is releasing his new album, Unlimited Data—a 23-track behemoth that, in true Tsuruda fashion, seamlessly flits from the numinous to the stygian and back again. If you can only keep your ears on one new producer this year, Tsuruda might just be The One.
Styn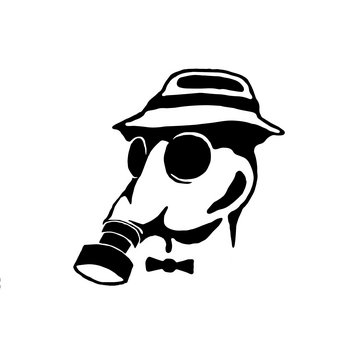 .
00:10 / 00:58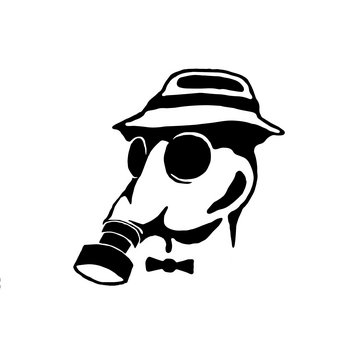 Though the label is based in California, one of Courteous Family's longest standing members is Styn, a producer from Amsterdam. Styn's SoundCloud page is full of beats that fall into various hip-hop subgenres—from trap to dubstep. But his full-length debut for Courteous Family, 2017's Skrut Tuirf, is sample-based, lo-fi hip-hop at its finest.
Rather than recapitulating lo-fi tropes and packing his beats with anime samples, Styn's take on the lo-fi aesthetic is refreshing and captivating. Traditionally, one of the key components of lo-fi hip-hop is negative space; there's often a healthy dose of emptiness between the already sparse elements in a given beat that allows the drums and melody to pop. On Skrut Tuirf, Styn turns this formula inside out. Instead of operating out of their negative space, Styn's beats don't really have any space. Every nanosecond between sounds is stuffed with delicious tape hiss and vinyl crackle, warming up the subgenre's traditionally cold color palate.
In theory, this may seem like a minor innovation, but it changes the dynamic of the beats entirely. The tug of side-chained compression on the ever-present pop and crackle creates another, almost subliminal level of rhythm—an ebb and flow of ambience that can sound like distant waves lapping at the kick. Onto this breathing, fuzzy quilt, Styn stitches haunting melodies coaxed from expertly chopped samples. He throws in snippets of Dutch dialog, often garbled and distorted, making for a nice juxtaposition with his velvet-smooth beats. But most of all, Styn strikes a perfect balance between music that can live comfortable in the background and beats that are rich enough with thoughtfully planned nuance that they reward an attentive listen.
Huxley Anne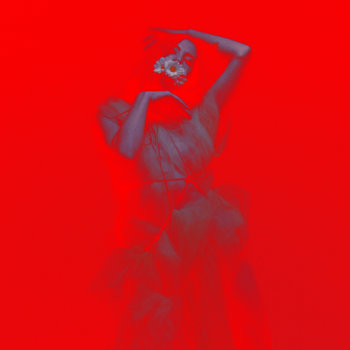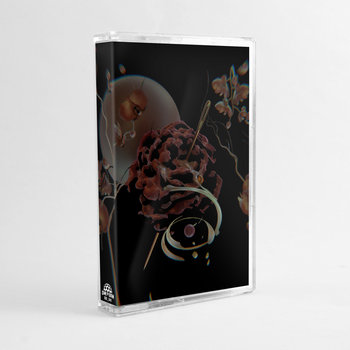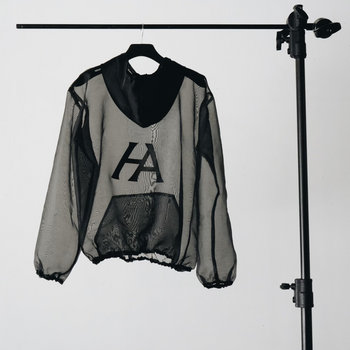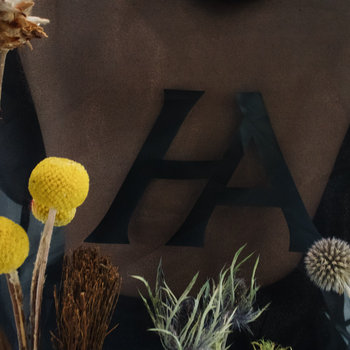 .
00:10 / 00:58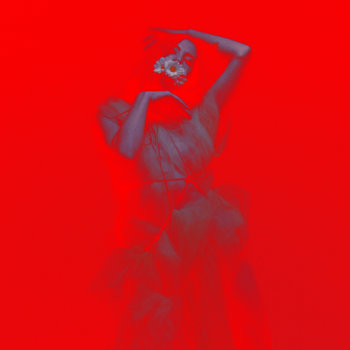 Merch for this release:
Cassette, Sweater/Hoodie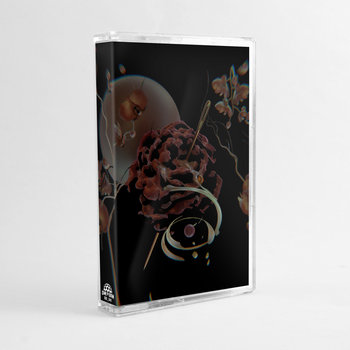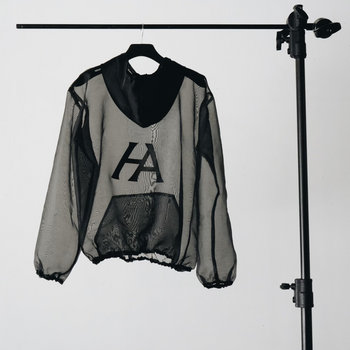 Huxley Anne's Low End Theory residency this past February has become the stuff of local legend. It served as an introduction for many of the club night's patrons to the music of Courteous Family, which Huxley spun into the wee hours in front of a room packed with dropped jaws. It's rare to encounter a DJ who crafts sets so immersive and narrative-minded, that flow with such pace and purpose it becomes difficult to not get swept up in their undertow.
It's rarer still to encounter a producer as adept at painting the tracks she creates with just the right textures. Huxley layers creaks, and whooshes, and eerie flutters one atop the other, eliciting an auditory illusion of depth that the listener seems in constant danger of falling into.
Huxley Anne's debut LP, Illium, was released on Dome of Doom—another boundary-pushing beat scene label born out of the Low End substrate—but she is an integral part of Courteous Family all the same. Her solo tracks and collaborations with Tsuruda that appeared on Courteous Family's early samplers were some of the label's richest offerings of that period and she handles much of the label's art design duties.
Huxley's sophomore album is still in the works, but until it's released, her live sets will prove more than sufficient to display her impressive potential as both producer and DJ.
Woolymammoth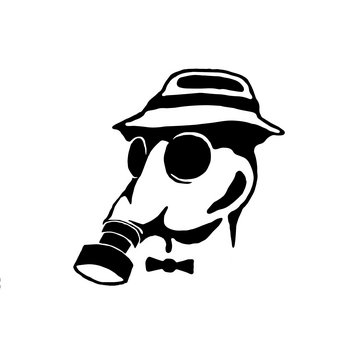 .
00:10 / 00:58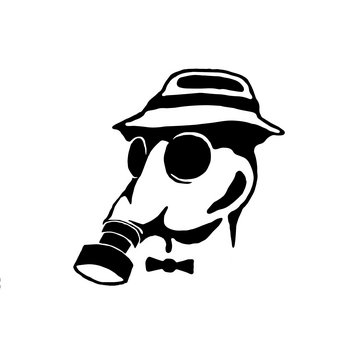 Woolymammoth's debut LP, Filling Spots, remains one of the most merciless, intricate, grimy, and just plain fun collections of deconstructed electronic music to have come out of the L.A. beat scene in some time. Meridian, Woolymammoth's most recent release, is a jazz record seasoned with synth-pop, funk, and even a little disco.
Whether he's crafting awesome golems of industrial noise or catchy jazz tunes, Woolymammoth brings the same high level of musicianship and sense of true experimentalism to anything he producers. His compositions start, stop, shift, and mutate according to their own internal logic. Forget intros, outros, or any recognizable song structure; inside of a Woolymammoth track, familiar signposts from which to get one's bearings are few and far between.
This may leave some listeners feeling lost (particularly while in the trenches of Filling Spots), but embracing the sense of disorientation Woolymammoth creates allows for the opportunity to be genuinely surprised and rewarded by his music. Though it would be hard to be anything but surprised when the shattered techno of Filling Spots's "Nofknway [124]UMTME" suddenly becomes a lumbering hip-hop beat, Woolymammoth conjures a similar feeling throughout Meridian in subtler ways. He lines the path through its final two tracks, "Pit of Dance" and "Ylserc," with digressions and dialogue that do less to disrupt their flow than constantly reorient and reframe it, recontextualizing the ideas he presents as they develop.
Be it Fender Rhodes or MacBook, Woolymammoth is a master of whatever breed of keyboard happens to be at his fingertips. Considering he's one of Hypnothesis' residents, there should be ample opportunity for Angelenos to see him get down on both.
No Puls
.
00:10 / 00:58
On his LP The Waiting Room, L.A. producer No Puls fused the maximalist thump of Cosmogramma-era Flying Lotus with the ethereal sparkle of another beat scene pioneer, Teebs, creating a sound so genuinely new that there isn't yet a sufficient lexicon to succinctly describe it.
Like his label mates, No Puls draws from a variety of discernable genres, like IDM and hip-hop. But where Tsuruda excels at making contrasting sounds thrive in unlikely partnerships, No Puls is more about full integration. He doesn't put digital and organic sounds in conversation with each other so much as use his DAW to perform a sort of biohacking on organic sounds, a cybernetic splicing of natural tones that electrifies chimes and gives hand drums a mechanized attack. It's a process that works just as well in reverse, with VST signals morphing until they bear more of a resemblance to frog croaks and the hiss of serpents than 808s.
Apparently, No Puls is sitting on a sizable cache of unreleased work, and with that in mind, the beat scene's future is looking bright as ever.