SCENE REPORT
The Best New U.K. Garage On Bandcamp
By Dave Jenkins · April 09, 2018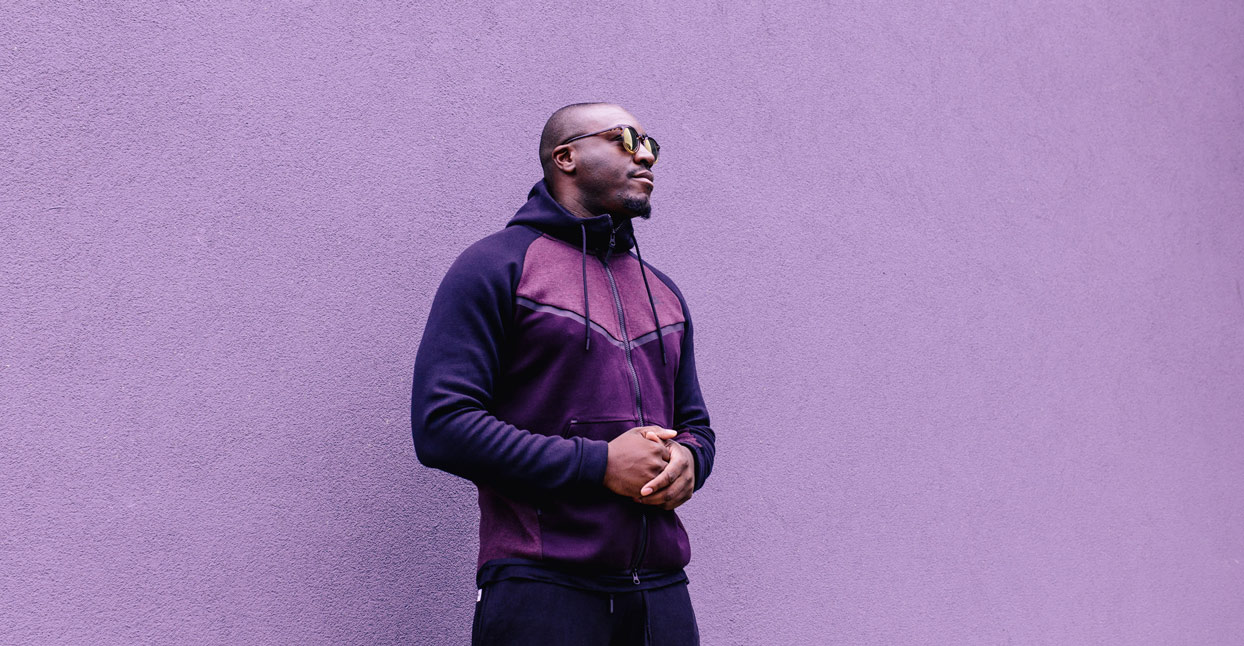 It started on a Sunday, early 1992; droves of party people were rolling out of the freshly-established London clubbing institution Ministry Of Sound at 9am, eager to find a dancefloor that would keep their wide-eyed vibe alive. Many of them found it next door in an innocuous pub called The Elephant & Castle at an event called Happy Days. Others found it a mile down the road in similarly classically British boozer The Frog & Nightgown for a party called Mum's The Word. Most of them would meet up later that night at Spreadlove at Gass Club or, a year or two later, cult genre incubator The Arches.
These are the precise places where the U.K. garage seeds were sown and nurtured. Inspired by the heavier U.S. house and garage cuts imported from New York, and often eschewing the vocal for the naked dub versions, pioneering DJs such as Matt Jam Lamont, Norris Da Boss Windross, Daryl B, Dominic SpreadLove, and Hermit were ramping up MK, Todd Terry, Masters At Work, Kerri Chandler, and Victor Simonelli records by +8, ostensibly sculpting a U.S. sound into a rougher, uptempo U.K. style.
None of the DJs had any idea that, within a short matter of years, U.K. garage (UKG) would become such an accelerated entity, movement, and culture. With a distinct sound that teetered between sweet vocal soul and thumping, bumping unabashed U.K. bass—courtesy of pioneering producers such as Tuff Jam (a partnership between Matt Lamont and Karl Tuff Enuff Brown), Grant Nelson, Booker T, Gavin Face Mills, Dem 2, Scott Garcia, Sunship—over the course of the mid '90s, UKG began gradually dispersing from London's Sunday scene and pirate radio stations right across the U.K. via parties such as Twice As Nice, La Cosa Nostra, and Sun City and labels such as Nice 'N' Ripe, Swing City, Ice Cream Records, Public Demand, Wyze, Fifty First, Locked On, and many more.
By 1997, the UKG sound became large enough to necessitate its own menu of subgenres. The two most notable being two-step and the monstrous four-to-the-floor speed garage sound. Famously coined by Todd Terry on a trip to Gass Club, speed garage was characterized by uptempo beats, big organs, and even bigger jungle-influenced basslines. It still exists today in the form of a style called bassline. Now a genre in its own right, bassline remains uptempo and uncompromised with its full-frontal low-end riffs and is currently enjoying a major revitalization courtesy of artists such as Bushbaby, Holy Goof, and Darkzy, and crews such as Southpoint and Crucast.   
Two-step, meanwhile, was galvanized by chart-busting records such as Kelly G.'s remix of Tina Marie's "Never Gonna Let You Go," Dreem Teem's remix of Amira's "My Desire," and, a little later, M.J. Cole's "Sincere." Another direct and distinctly U.K. influence from the drum & bass movement, two-step removed certain kick drums to create a sharper breakbeat rhythmic signature that's become UKG's most synonymous, most enduring and most polarizing characteristic. Not only did the sparser drum arrangement create space for instrumentation, toplines and big soulful vocals that ensured its place in the U.K. mainstream charts until well into the early 2000s, but, thanks to artists such as El-B, Horsepower Productions, and Sticky, it also triggered a much darker, sparser, stripped-back sound that directly led to two of the U.K.'s most influential electronic genres of all time: grime and dubstep.
While these newfound genres took over the 2000s and radically changed the musical landscape, UKG became a victim of its own success. Certain parties were associated with violence and the fickle finger of the mainstream dropped key acts and stopped commissioning high profile garage remixes. Like all genres, however, UKG never truly went away and its influence has been felt ever since through genres such as new-school breaks, house, bassline, and, more recently, post-dubstep and future garage. From the speed garage revivalism 10 years ago by the likes of Herve and Sinden to the paradigm-shifting re-sculpture of the two-step beat by acts such as Burial, UKG's influence has had a consistent presence in bass music that is more relevant and resonant today than it's been in years.
Whether it's Skrillex inviting Conducta to remix last year's summer sing-along "Would You Ever," the matchless antics of UKG marathon man DJ EZ, or the currently unstoppable U.K. crews such as T.Q.D and FooR, UKG remains a unique and singular influence in global club culture. For a much deeper historical perspective, the 2013 Boiler Room documentary, Rewind 4Ever: The History of UK Garage, is highly recommended for a widescreen snapshot of where UKG is at right now. Ranging from toxic bass steppers to 20-minute cinematic soundscapes, these releases capture just how vast and influential the sound that began on Sundays over 25 years ago in a selection of South London boozers became.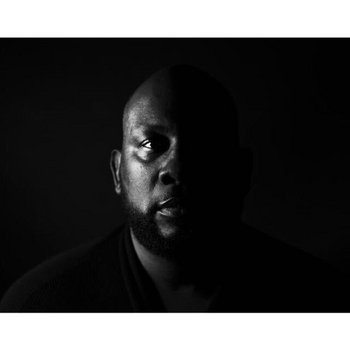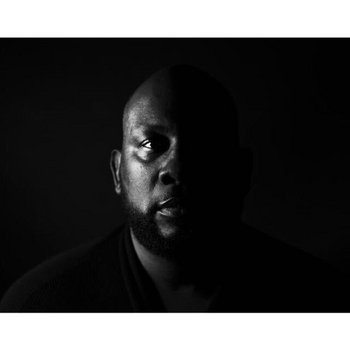 Let's start with a classic. Active in the U.K. bass music since the early '90s, Teebone's fingerprints can be found all over the shape and style of both UKG and drum & bass. A man of many aliases over the years—including Templeton Peck and Afrodiziaks—Teebone was behind 2000's notable UKG crossover hit "Fly Bi." More recently he can be found revitalizing the genre with a whole gamut of reissues, classics, and never before released dubplates on his label Stone Villager. Last December's Garage Years, Vol. 2 is a veritable trove of foundation material from some of Teebone's most influential pioneer peers: Tuff Jam, Dem 2, and the rolling breakbeat garage godfather, Wookie.
Alexandra Milne
"Diffuser"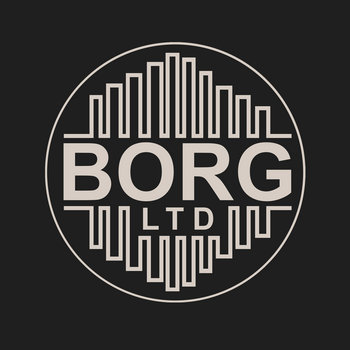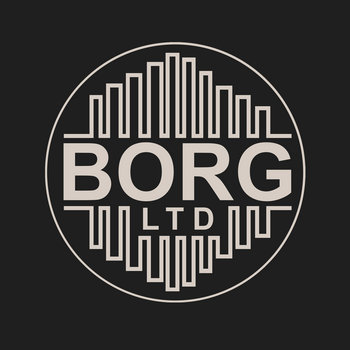 Her second crucial release in as many months, London's Alexandra Milne only made her debut in February on Hustler Trax and she's already back with another stone-cold dispatch, this time via Reykjavik's subversive house and garage meddlers Borg. A precision balance of dub, tech, and house all thrusted into the future by stately shuffled, broken UKG drums, Milne stirs a bewitching late-night brew. "Diffuser" leads from the front thanks to its unabashed Tim Wright-style grizzled bass drive.
AOTOA is the darker bass alter-ego of funk artist Flevans, a U.K. producer who came to prominence on Tru Thoughts in the 2000s. Recently reissued by Jalapeno, his debut AOTOA album from 2016 Seconds swathes across the U.K. bass landscape, uncovering a small loot of UKG gems in the process. "Great Ideas" takes the crown with its emotional classic rave pads, voracious skippy two-step, and a later-growing lead that's brazen in its euphoria. Those who like it darker should jump on the sludgier "CIO."
As a BBC broadcaster, DJ, artist, label owner, and festival promoter, DJ Q has been one of the most consistent supporters and champions of U.K. garage throughout this century and stayed faithful to it throughout its many ups and downs. Most frequently spotted with Royal T and Flava D as T.Q.D, here Q hooks up with newcomer Jack Junior for a triumphant two-stepper that flexes as far as possible in both light and dark directions. A vocal for soul, a bassline for feet; few artists do modern U.K. garage quite so consummately as Q.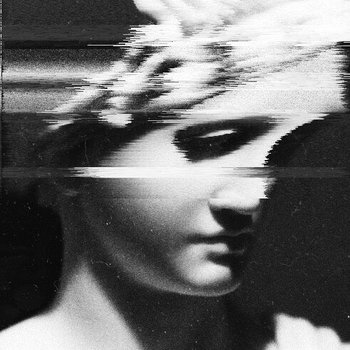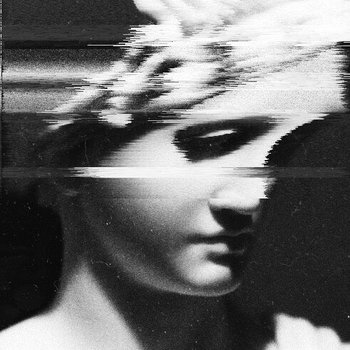 One of 38 soul-shuddering wave, ambient, and beat hybrids on G H O S T S, the latest opus from London's The Games We Play collective, Russian artist Ennja adds to the post-dubstep narrative with this eerie stepper that's powered by pitched choral textures, misty atmospheres, and a crispy two-step that sits right at the front of the mix. Beguiling.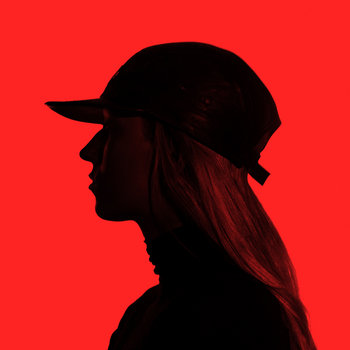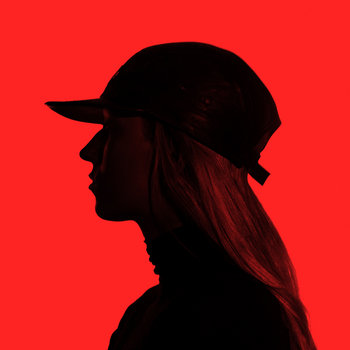 Usually causing havoc with Royal T and DJ Q as the currently ubiquitous bassline supergroup T.Q.D, Flava D recently reminded us of the deeper, more eclectic side to her range with More Love 2. The followup to her inaugural 2015 edition, which she describes as "bumpy garage, mellow R&B remixes, and other styles you won't hear me play in my peak time DJ sets," it's awash with hazy textures, jazzy motifs dreamy departures, and some vibrantly springy two-steps. Dig deep; it's a side to Flava D that's not always obvious when she's smashing up clubs.
Merch for this release:
Vinyl LP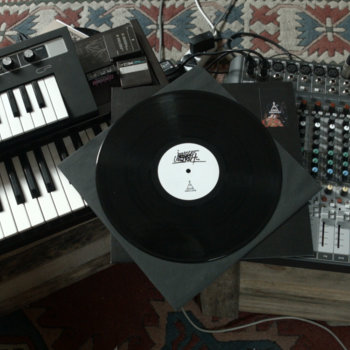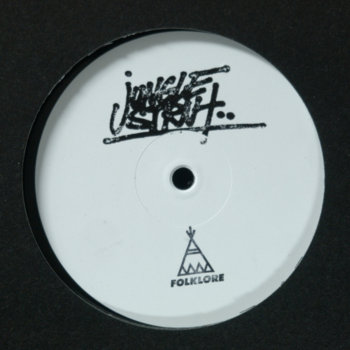 Tucked away on a limited jungle vinyl from Toulouse soundsystem collective Folklore, "21" Speakers" is a sublime slice of contemporary UKG that's galvanized by dub theory, peppered with organs and a thumping with a drive that doesn't quit until the final bar it shakes like an old Zed Bias joint circa Sidewinder. Like all Folklore 12"s, the identity of the artist behind this is unknown but thank you…whoever you are.
Sheffield's brilliantly-titled Chip Butty imprint has been steadily denting the U.K. bass game with its unabashed bangers since 2012. While they're most frequently spotted lurking around the bassline side of UKG, which has become a genre in its own right, newcomer Foundry's EP late last year was a well-crafted reminder of the original garage roots the rampant, uncompromised 4×4 style of garage grew from. Stripped back, restrained, and purring with a pensive bass, rather than shouting it, the words deep and bassline don't often come together but here they do in full effect.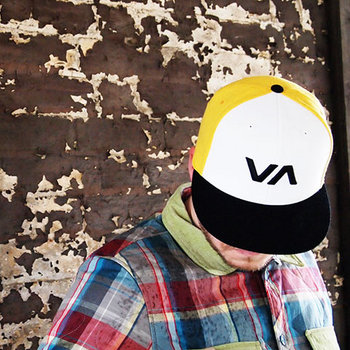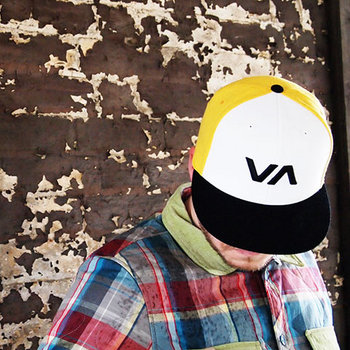 Merch for this release:
Vinyl LP, Cassette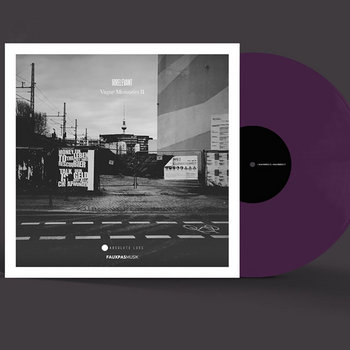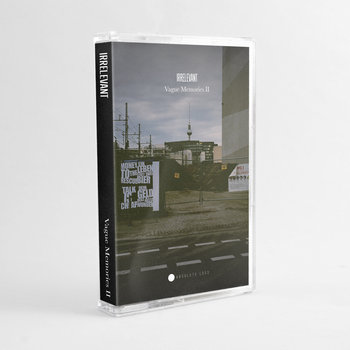 London mood conjurer Irrelevant deals in lavish soundscapes rather than raffish club bangers, but his use of two-step and post-garage aesthetics in his compositions are just as vital in the UKG continuum. His Vague Memories series is especially of note as it comprises extended, often 15-plus-minute suites which all cinematically join the dots between various styles such as UKG, jungle, downtempo, ambient, and modern classical. Each one of them is consistent in its use of a trusty, provocative two-step, often as the opening and closing drum arrangement.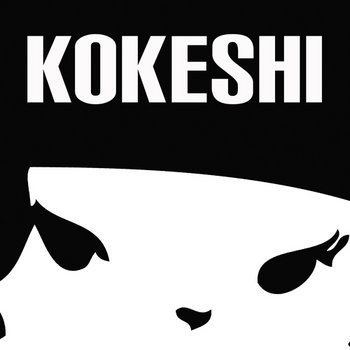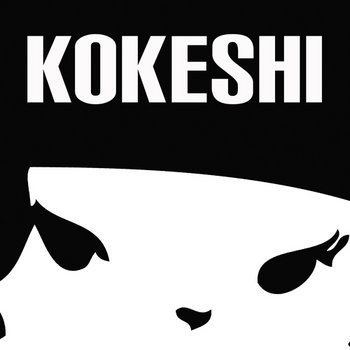 Merch for this release:
Vinyl LP
Brand new to Alley Cat's left-field bass haven Kokeshi, Lore's identity remains a mystery right now but it's clear he knows how to twist up a vocal sample, is a dab hand at painting thick, woozy atmospheres and probably doesn't mind if you can't quite dance to his strange subversive drum arrangements. Down The Well takes the lead on this highly accomplished debut EP. An opening salvo before the following tunes "Lillies" and "Many Faces" take things to even deeper experimental pastures, it meets all requirements for an evocative 2018 dark garage banger: droning, icy pads, a playfully diced and familiar vocal sample, a loose-limbed, lolloping two-step and a sense of adventure.
MindOfADragon
"OMG"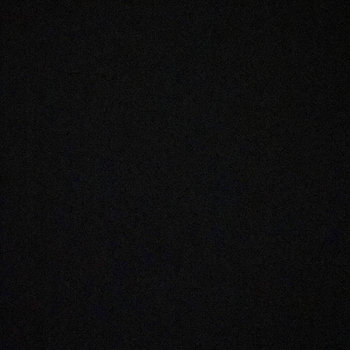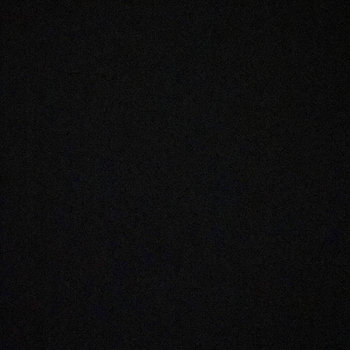 Blowing smoke on labels such as F2, Slime, and NM, London's MindOfADragon has been writhing in UKG's starkest pastures since he emerged in 2016. Instantly showing a love for contrasts from his earliest releases, he ranges from neo-soul ("Buttaflyz") to thumping, stripped-back 4×4 strutters ("OMG"). Now operating his own label Red Balloon Dubs, his recent Vibes & That series has an abundance of treasures ranging from the cosmic R&B of "Best Part" to the graveyard textures of "Karma."
Murlo & Conducta
"Together"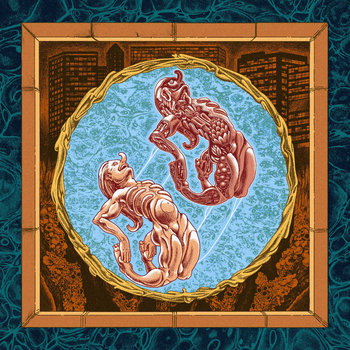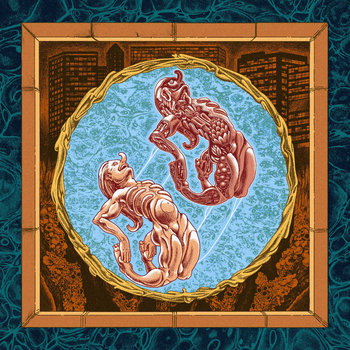 A next-gen power collab between frighteningly talented musician and visual artist Murlo and next-gen UKG frontrunner Conducta, "Together" is a vital snapshot of two-step in 2018. Grainy, techy, and slurring with bass but super-soulful with its pitched up vocal, it resonates perfectly with what's going on across house, garage, breaks, and beats. The launch release for Murlo's new label Coil Records, it's one of those neat examples of two artists complementing each other's styles and still shining individually as the precision blend skips and bumps with Murlo's electroid angularities and Conducta's soulful sass.
Royal Flush
Skin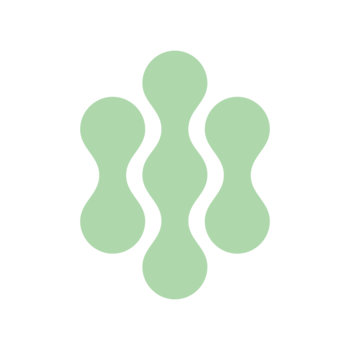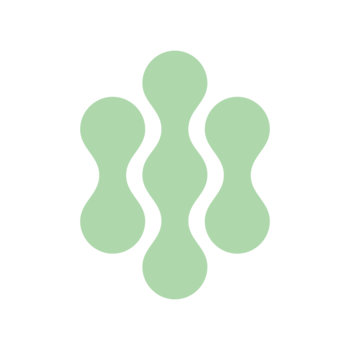 Ohjaye and Seanie C's Royal Flush project has been steadily creeping into the UKG psyche in the last year or two. They've done so via labels such as Highly Swung, Ultra Bass, and, most recently, on both Slime Recordings' new Downplay imprint and their own new Bandcamp page. Flexing around the sultry R&B side of two-step with a soulful sound that tips a nod to M.J. Cole's classic Prolific Records sound, there's a timeless sound to the Birmingham duo.
There's a fine line between U.K. garage and U.K. funky and that's exactly where Roska's "Wha Dem Seh" resides. With its bashy soca riddim and bubbly bass textures recalling the work of Sticky and Tubby T's early 2000s releases, there's just as much UKG coded into that spacious-but-galloping groove as there is UKF. It's a significant release for the funky pioneer, too; marking 10 years of his Roska Kicks & Snares imprint, the whole package bumps with broken beat fusion courtesy of an exceedingly on-point roll call of Murder He Wrote, Jook 10, DJ Polo, and Muto.   
A fast-rising U.K. talent with a wry eye for a witty sample and natural sense of rough funk. Zemon's springy, unpredictable jams have found their way on Raw Tactics, Northern Line, and now the multi-shaded U.K. bass flingers In:Flux. This whole EP bounces across the UKG axis from the stripped-back midrange bass swoons of "Hungry Riddim" to the island charm of "Simmer Skank," but it's the bizarre cockney cookery sample and sudden splurge of toxic bass and fractured beats of the title track. Genuinely one of a kind.
Newcomer ZeroFG only made his debut late in November 2017, so it's early days for the London producer, but with a sneaky Post Malone bootleg and two slick two-stepping singles to his name this year already, there are promising signs of him rising. His last single, the jazz-tinged "LdnState Of Mind" was supported by T.Q.D on their BBC Radio 1 show. One for the radar.
-Dave Jenkins