SCENE REPORT
A Perfect Imaginary Town Full of Mutants: St. Petersburg's Lo-Fi Pop Tape Labels
By Nina Mashurova · November 02, 2016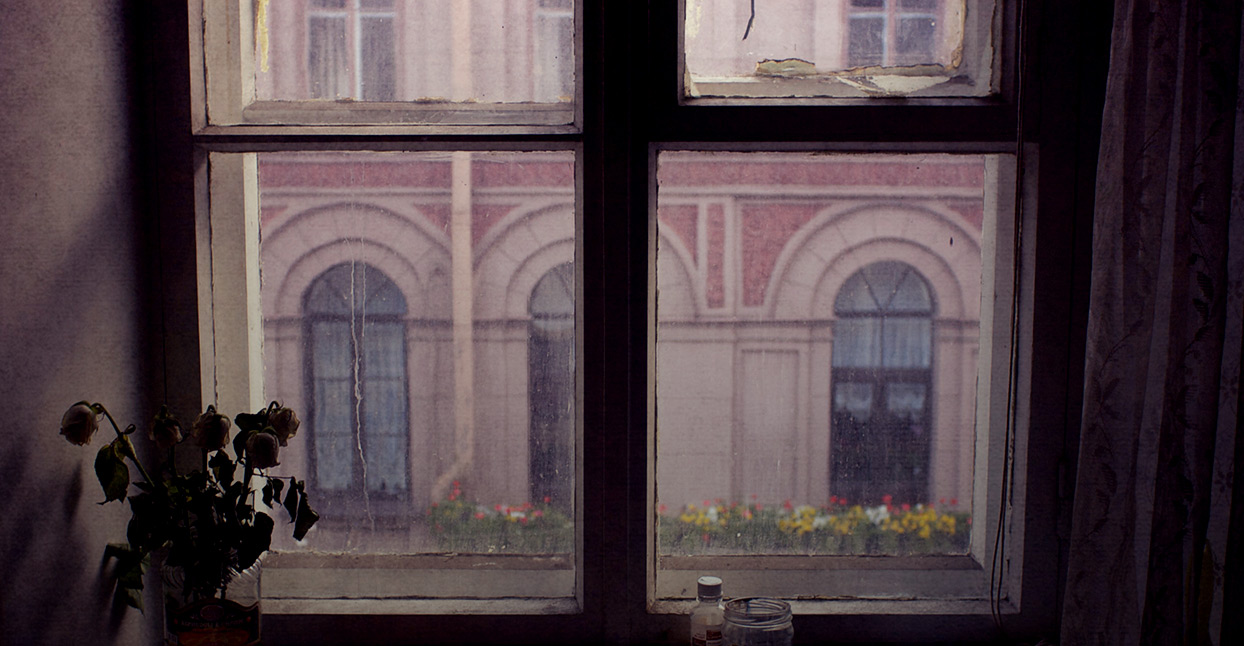 It's 3am at the VNVNC club in St. Petersburg, Russia, when Fog Star goes on—late enough that the drawbridges connecting one island to another are raised, making it hard for people to get home until they're lowered again two hours later. Minutes away from the Savior on the Blood cathedral, VNVNC is done up in religious kitsch—there's a stained glass window behind the DJ booth, and a massive crown of thorns hanging from the ceiling. When the synth-and-vox project of Jamie Brown, 24, and Pavel Ugamochi, 28, take the stage (accompanied by a fog machine and a lounge-noir saxophonist), the capacity crowd loses it.
Fog Star is one of the artists on the roster of Saint Brooklynsburg, a tape label that's been releasing music by local artists since 2012. "We decided to make a cassette label, because we spent our whole childhood listening to cassettes," says Valja, one of the co-founders of the label. The name came from a cartoon he drew about "a perfect imaginary town full of mutants." That same theme runs through much of the label's album art, and culminated in this summer's Mutant Indie Festival; while it's at least partially fantasy, the jab at the globalization of the Brooklyn cultural brand is hard to miss. Although many St. Petersburg artists are dedicated to their local scene, the U.S. cultural influence is inescapable.
Maxim Starovoytov, co-founder of the Loser Pop label, subtly acknowledges that cultural creep when he explains that Brooklyn's Captured Tracks label used to be a major influence for many artists on Loser Pop, though now many count Orchid Tapes as a bigger one. Starovoytov, 22, and visual artist Elina Khamidova co-founded Loser Pop in order to centralize their friends' music, releasing some projects on tape as well as digital. "I felt like a loser when i started this label, because I was almost a college drop-out, and didn't have a job. It felt like I was losing it, in terms of what most people think normal people do," explains Starovoytov. "This whole concept of 'loser' was picked up by the indie music community in Russia and was appropriated as something 'cool' and 'representing the youth culture.'" One of those young people was Alexei [last name redacted], who was 17 when he and his friends formed the Colanade Magic Bros label in 2014. The label is mostly a Bandcamp-only venture, but for their occasional physical releases, they record over their parents' old tapes, hand-paint them, and put them in cases with unique designs. Saint Brooklynsburg, Loser Pop, and Colonade came together via the Internet, as well as through shows and festivals, and soon a scene had coalesced under the catch-all "lo-fi" (the actual music leans closer to surf-rock, dream-pop, hypnagogic pop, and other post-chillwave genres).
Fittingly for a scene that combines local pride with international interests, most artists in the St. Petersburg lo-fi scene write songs in both Russian and English. "When you start to play music, [the] first thing you do is start with songs you love the most, and for many musicians these songs are in English," says Xenia S., who writes music as Lily Lung. "So your brain gets used to perceiving English phonetics, and when you start writing your own songs it just feels more natural to write in English. I wouldn't [say] that it's a betrayal of Russian language or Russian scene, it just shows how much of an influence music in English is on us."
Although St. Petersburg is only a two-hour flight from the thriving international music hub of Berlin, visa restrictions tend to keep it off of international tour circuits; this makes the development of a thriving local scene all the more crucial. "The city can be very daunting," says Brown. "You're at the mercy of the water and wind, and because of bureaucracy and distance it can be tough to visit other cities. There's a sense of hopelessness sometimes, but one which can't be de-coupled from a sense that people are making contributions to a defiantly local culture."
Although there's no shortage of musicians, many express frustration with a lack of spaces to play—there are no venues with good sound or atmosphere, no feminist/trans/queer-friendly venues, and the club owners tend to be unsavory. Some of that may turn around soon—in early October, Saint Brooklynsburg opened Slam City, a DIY venue many hope will finally give the scene a better home. Here are some of the bands defining the St. Petersburg sound.
FOG STAR (Saint Brooklynsburg)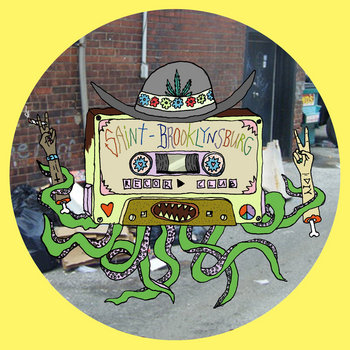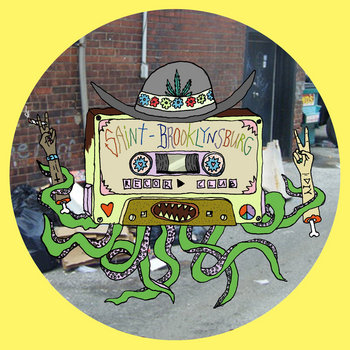 Brown and Ugamochi met by bonding over LOL Boys, Mike Q, and Japanese funeral ballads, and combined their sonic ambitions into a style they refer to as cloud pop. "Cloud pop is amazing, because you have these contrasting layers which fuse together in a dissociative euphoria," explains vocalist Jamie Brown. "[Pop] is wonderfully contradictory—I'm constantly amazed by how something structured around a simple recurrence of musical phrases, which takes its subject matter almost entirely from platitudes and clichés, can also be so transcendental." Citing a reverence for both Carly Rae Jepsen and Chris Travis, as well as a penchant for northern soul, Brown, originally from Manchester, commits to Brian Molko-level hooks, pushing through camp to moments of true romance, while Ugamochi's vintage synths and custom filters give the tracks their "foggy" sound.
SIBERIAN TSARS (Saint Brooklynsburg)
One of the heavier bands on Saint Brooklynsburg, Siberian Tsars is Jura Titov, Alex Tape, and Iggy Pokrovski, who make noisy, joyful guitar rock with the kinetic energy of Japandroids and melodic sensibilities of Hüsker Dü (or, Hüsker Dü-inspired rock the world over). In the five years that they've been playing together as Siberian Tsars, they've tightened their sound and style, culminating in the full-length 2k12, released in September on Saint Brooklynsburg. "This album is like our diary. 2k12 was a very special year for us," writes Titov, citing it as the birth of the lo-fi indie scene in St. Petersburg, as well of a time of personal growth. "It was time when we started to growing up, and a time of big loss. I broke up with my girlfriend, we started to live and play in the loft of St. Isaac Cathedral in the centre of the city. That was crazy, sad, and very happy time. Bittersweet, I guess. So you can hear that in the record."
ANGELIC MILK (Saint Brooklynsburg / PNKSLM)
One of the few St. Petersburg bands to receive recognition in the American music press, in part due to signing with Swedish label PNKSLM, Angelic Milk started as the bedroom project of then-16 year old Sarah Persephona, who sang self-destructive, lovelorn grunge-Lolita ballads. It  has since turned into a full-band shoegaze powerhouse, with slow-chugging, distortion-heavy guitar underscoring the menace in Persephona's longing, punctuating every hypnotic growl and acrobatic yelp.
GHOST HIPPIES (Saint Brooklynsburg)
Merch for this release:
Cassette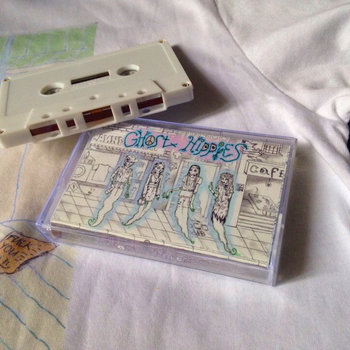 Something about Ghost Hippies sounds unmistakably St. Petersburg—maybe it's the melancholy romanticism of Russian-language lyrics about rainy nights and meetings by the Neva river, maybe it's the nostalgic yearning in the harmonica riffs and searching guitar lines on "I Wanna Be." But in other moments, Ghost Hippies' inventive psych-folk (which occasionally ventures into folk-punk on the upbeat harmony-heavy "Hater") wouldn't feel out of place in any haunted porch town in New England.
LILY LUNG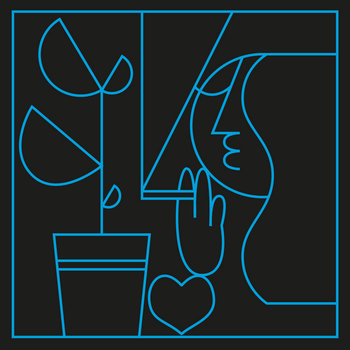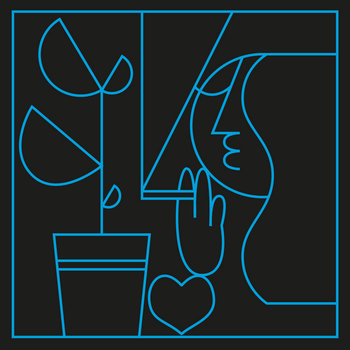 Lily Lung is a transportive, meandering dream-folk project in the vein of Sibylle Baier or, more recently, Julie Byrne. Their self-titled EP, which was written between 2013 and 2015, weaves together vocal harmonies, acoustic guitar and minimal synths to create mesmerizing songs that hint at massive life events. "Trial" laments missing the trial of someone arrested at a protest at the 2014 Russian Nationalist Forum; "Ambulance Car" refers to a period of ill health when vocalist Xenia S.'s family and friends needed to call her an ambulance multiple times a week. But for all their honesty, the songs are never explicit; instead, they focus on the hushed intimacy of the moment. Although, like most DIY scenes, St. Petersburg is still chiefly male-centered, Xenia is one of the people pushing back against it by working at Saint Petersburg's first anarcha-feminist library and helping the main organizers of a forthcoming LaDIYfest.
HOMEBOY IN LUV (Loser Pop)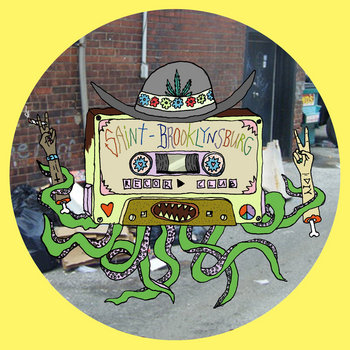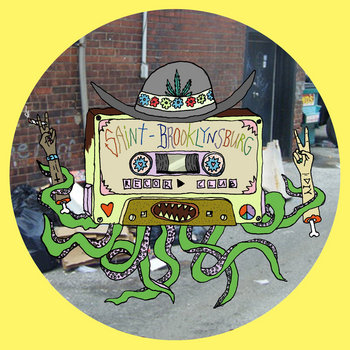 Loser Pop co-founder Starovoytov, also formerly of teen-feel duo eerie summer, started homeboy in luv as a singer-songwriter solo project while he was studying abroad in Glasgow in 2014. GOTH SLOTH is lonely stoner lo-fi, treading the fine line between hope and nihilism. Bright, aqueous guitar melodies accompany matter-of-fact Russian-language lyrics about ordering weed and snacks from the dark web, feeling alienated in supermarkets, and nurturing half-hearted desire ("I need you like an Ikea flower needs water"). For all the apathetic signifiers, there's something devastatingly earnest and relatable in the songs—like the feeling of staring into the light of a laptop as the sun goes down, looking for a kindred spirit.
RORY MCSANDWICH (Loser Pop)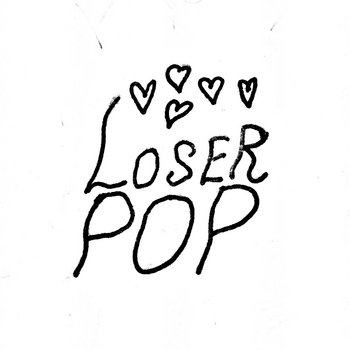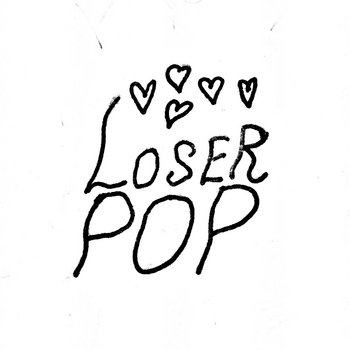 An ambient project, rory mcsandwich's second release, "hokuriku" is billed as "more of a story than a musical ep." The story in question is a "small piece about a girl who went on a trip to japan for a day and dropped some acid while she's at it." Rory could not be reached for comment, but the EP speaks for itself. It's introspective and amniotic, sprinkled with samples of laughter and voices from another room. Although it hits an anxious patch around the third track, "niigata," the trip is mostly a pleasant one.
принцесса шиповника (Dog Rose Princess) (Loser Pop)
Merch for this release:
Cassette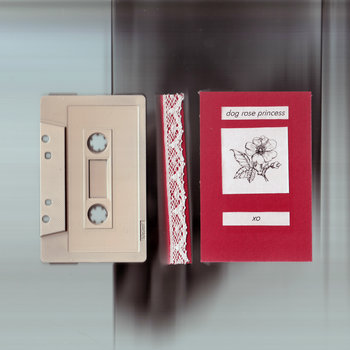 XO is sad dream-pop about longing and self-loathing, the sort of crush where all you want is to lose yourself in the process of finding someone else. Ilya [last name redacted], 19, brings together toy pianos and skittering percussion, his vocals low in the mix; he sings about taking acid and listening to "Healthy Moon," and wanting to talk to someone who's distracted by the sunset.
YOUTH RESORT (Colanade Magic Bros)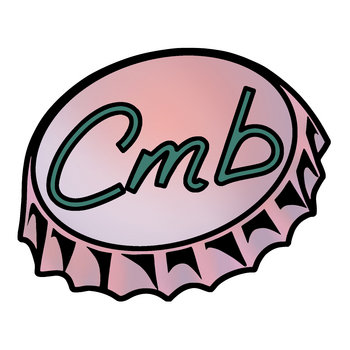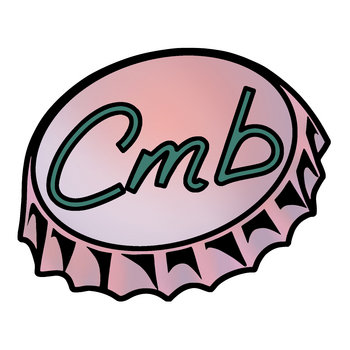 According to its young creator, the backstory behind the Youth Resort album is simple: "My friend has a tattoo it says, 'жизнь вообще не курорт (life is not a resort)." That sounds melodramatic, until you remember that being a teenager is both boring and inexplicably horrible, even for the kids who are well off. The album is full of Russian-language songs with English-language titles, such as "KITTY BONGS/AAAAaaaa," which name-checks Teen Suicide, and "school whatever fuck it! hate it so much!!!! fuck school! FUCK EVERYTHING!!!!!!!!!!!!!!!!!!!!!!!!!!!!!!!&#," all of them telling the story of a boy named Jeff, whose family moves to a small town where he falls in love with a girl named Rose, who is troubled by an alcoholic father and a suicidal younger brother. Jokey titles mask songs about self-harm, addiction, and skateboarding. The emo four-piece shreds live, like if Real Estate ever got darksided.
—Nina Mashurova