SCENE REPORT
The Kaleidoscopic Sound of Southeast Asian Psych-Funk
By Nisa Kreems · July 19, 2017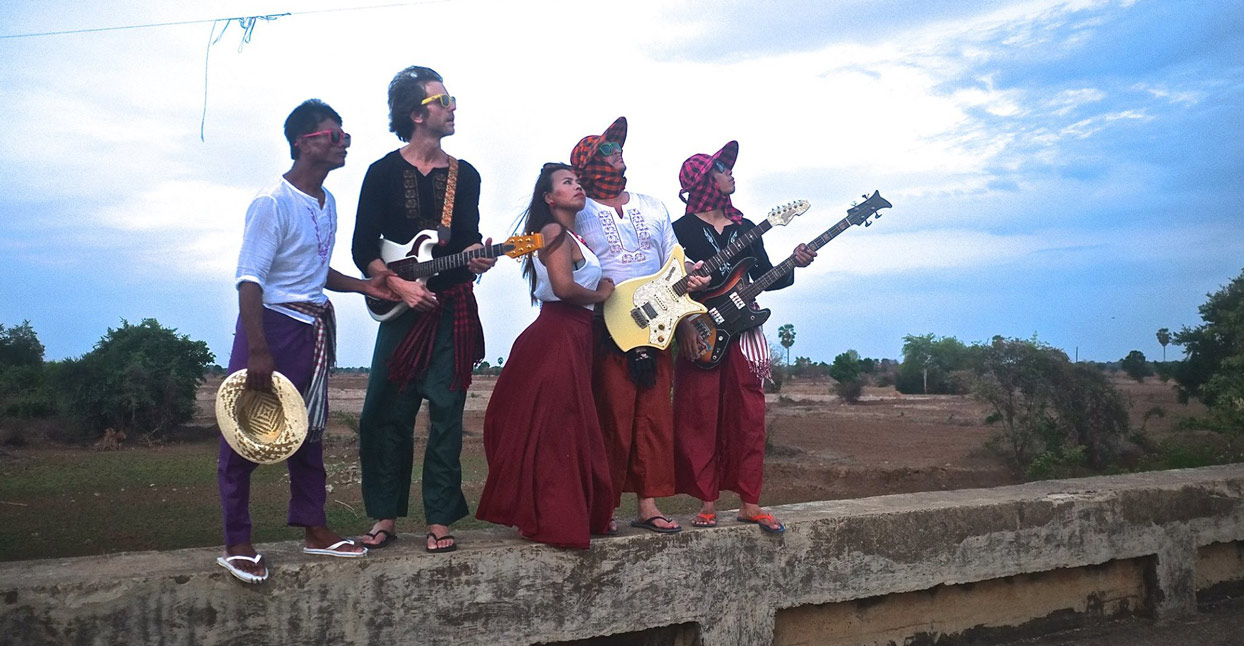 From the 1960s to the 1980s, Southeast Asia was home to a wealth of progressive, offbeat funk that was as festive as it was meaningful. Artists like Indonesia's The Rollies, the Philippines' Blackbuster, Vietnamese "Queen of Rock 'n' Roll" Mai Le Huyen, and Thailand's molam (country-psych) empress Chaweewan Dumnern paired psychedelia's traditional hallmarks of surreal lyrics, modal melodies, and extended wah-wah guitar solos with groovy pop, jazz, and disco. Some were more influenced by the Santanas and Funkadelics of the Western world, while others bore the influence of the region's folk music, such as Thailand's luk thung, incorporating indigenous instruments native to rural heartlands into their songs.
These gems, many of which exist on comprehensive compilations like Soundway's Sound of Siam and the Cambodian Soul Sounds series, continue to inspire a wave of contemporary musicians from around the region and beyond. "We've surfed an astonishing cultural revival coming out of Cambodia, particularly Cambodian Rock, a sound of King Norodom's 1960's Phnom Penh," says Julien Poulson, founder and lead guitarist of The Cambodian Space Project.
The Cambodian Space Project adds a hefty dose of tropical sci-fi and shimmy-shaking to their interpretation of old Khmer pop and soul tracks, inspired by the wealth of go-go, mambo, and big-band artists that flourished before the brutal Khmer Rouge dictatorship. "Cambodia's pre-war rock 'n' roll reverberates and echoes through time and space and are as cosmic as ever," Poulson, who also plays guitar for Bokor Mountain Magic Band, says. Taking a cue from '60s vocalists such as Pan Ron and Ros Sereysothea, The Cambodian Space Project's lead singer Kak Channthy says she likes to channel Tina Turner on stage—but wants to make the sound wholly her own.
Today's artists are doing more than just revisiting Southeast Asia's golden era of kaleidoscopic groove; they're reinventing it. Midnight Runners, a Bandung-based duo that crafts head-spinning boogie sampled from '70s/'80s Indonesian disco, are all too aware of being categorized as revivalists. "We're trying to re-modernize the style with today's digital tools, which includes bass, drums, controllers, and software…That keeps the sound more or less old and modern," explains Midnight Runners frontman Munir Harry Septiandry. "I hate to compare which is better; both will move your feet to the beat."
Both the past and present are audible on Midnight Runners' latest album Rare Essence, released on Spanish label Neon Finger in February, where the group merges a '70s library-record sound with slap bass lines and sultry synths. "Seventies and '80s stuff was a lot groovier, dirty, and mature… I started listening to those records as a kid, and that childhood made me funky today," Septiandry says.
The artists listed below may span the entire funky universe, including garage, electro, and jazz, but they all head toward an unbound state in which time flows freely and the body feels light. Listen on for a multi-dimensional perspective of Southeast Asia's deep relationship with psych-funk.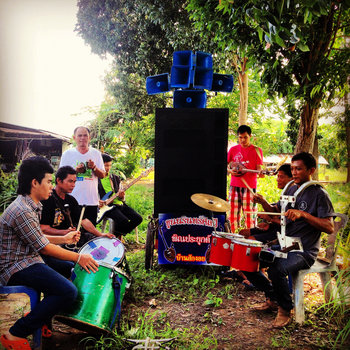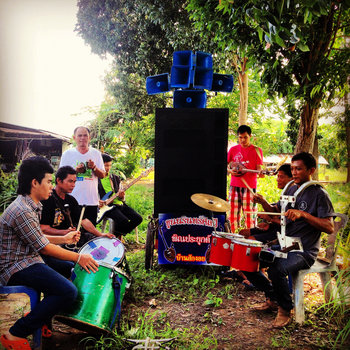 Merch for this release:
Vinyl LP, Compact Disc (CD), Cassette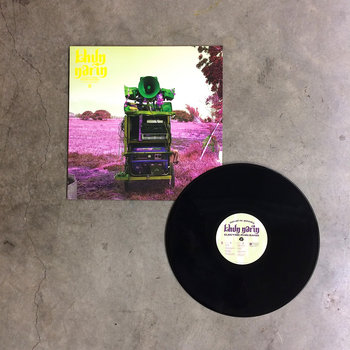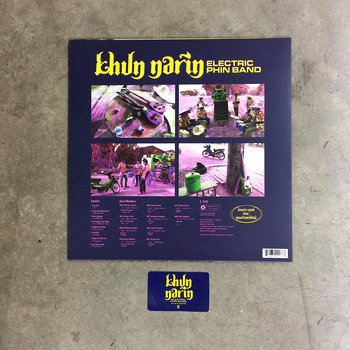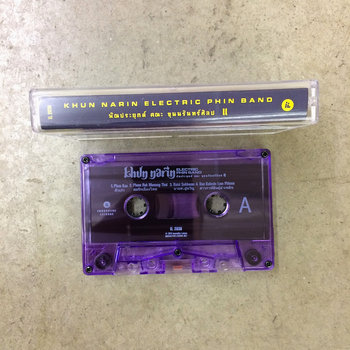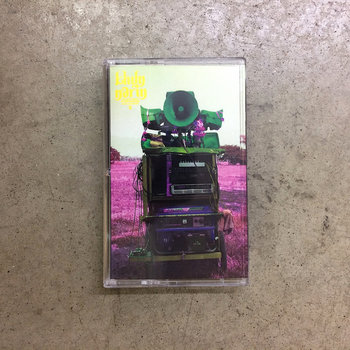 The magical phin, a three-stringed lute whose sound runs parallel to a lead guitar, is the heart and soul of Khun Narin's folksy ballads. Like the instrument, the band originates from northern Thailand, and is known for their rotating membership and straightforward performance setup: eight loudspeaker horns on top of a massive bass cabinet. The hypnotic melodies on "Phom Rak Mueang Thai" would feel equally welcome in a Tarantino flick as they do in a temple march or village wedding parties—typical gigs for the ensemble.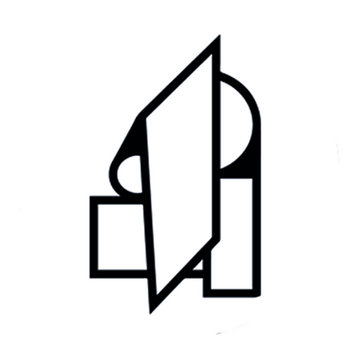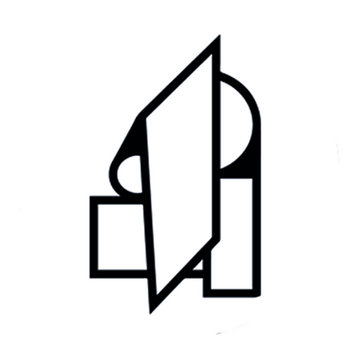 Merch for this release:
Vinyl LP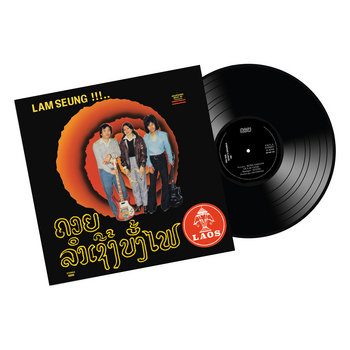 Chansons Laotiennes is a record that defies the conventional harmony pervasive on Laotian folk music, which is known as morlam. Composed in the early 1980s by a mysterious producer known as SOTHY, about whom little is known, the album gained acclaim among Parisians, who were drawn to the cosmic synths, twanging guitar, steady drums, and endearing vocals of Kong Sawath and Oulay Vanh. On this remastered track by Shelter, aka Alan Briand, a man attempts to flirt with a woman on her way to an annual rocket festival—one of SOTHY's many portraits of Laotian daily life.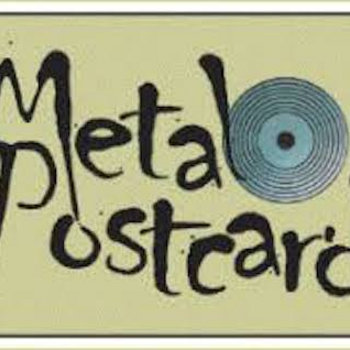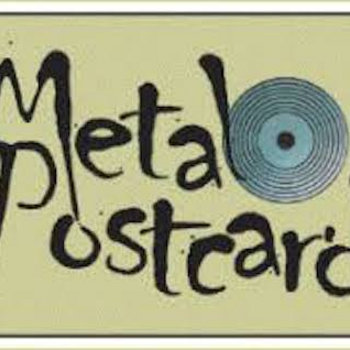 Merch for this release:
Compact Disc (CD)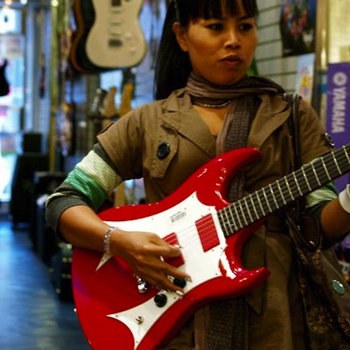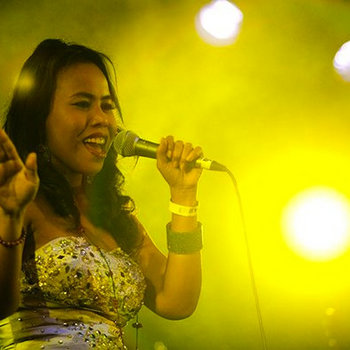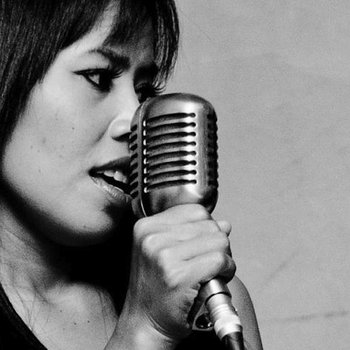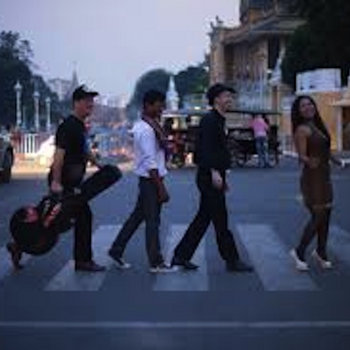 "Rom Rom Rom" loosens both the mind and hips, as Channthy's powerful vocal chops cut through Detroit-influenced soul, adding a prismatic and cross-cultural feel while nodding toward Cambodia's forgotten surf rock explosion. The entire album, the band's third, was recorded in Michigan and features an all-star Motown cast including Dennis Coffey, Phil Whitfield, Chuck Bartels, Steve Adams, and the Motor City Horns.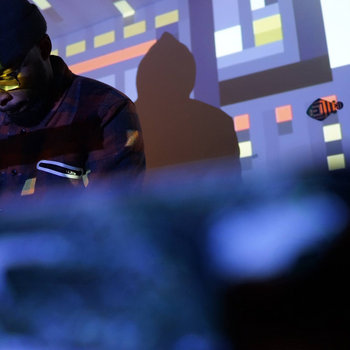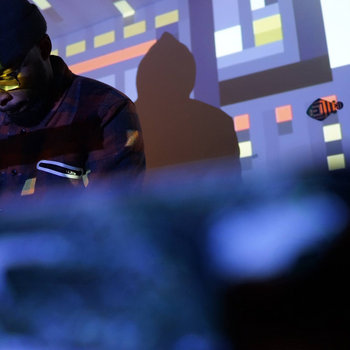 Merch for this release:
Cassette, 2 x Vinyl LP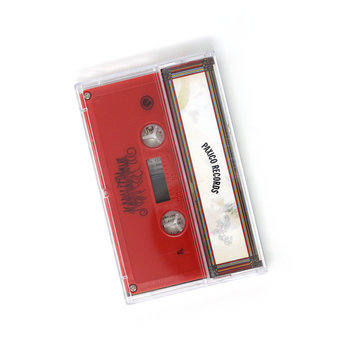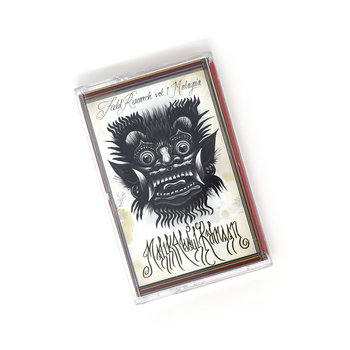 Hip-hop producer Abdul-Rahmaan's Field Research: Malaysia, which we spoke with him in-depth about in May, is loaded with songs designed to expand consciousness, and which are firmly rooted in Malay culture. Tracks like "Jalan Kapitan Keling," about a street in George Town, Penang, or "Bangsar Nites," which is named after the hip Kuala Lumpur neighborhood, show off the nation's lush Indian influences and transmit a time-traveling sensation to head-bopping listeners.
Merch for this release:
Vinyl LP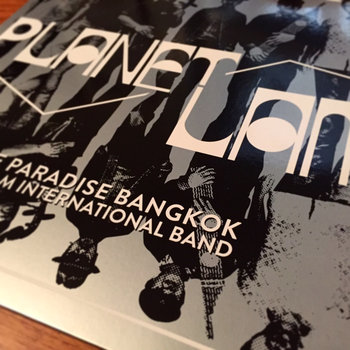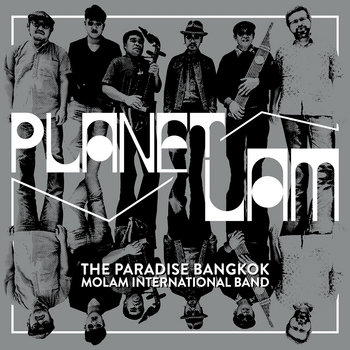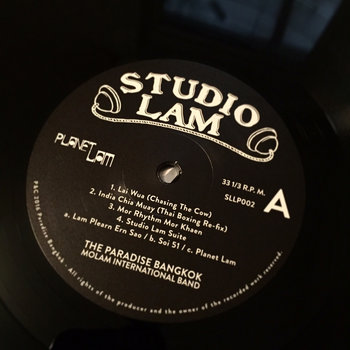 This six-piece outfit is leading the molam revival, mixing bass, percussion, and Thai instruments such as the khaen, a bamboo mouth organ that produces sounds similar to a fiddle. "Lai Wua (Chasing The Cow)" is a perfect marriage of Eastern and Western influences, where guitar riffs can be heard below the riveting khaen while the rest of the album incorporates a myriad of global influences, including avant-garde and dub.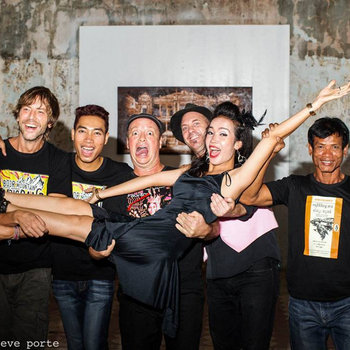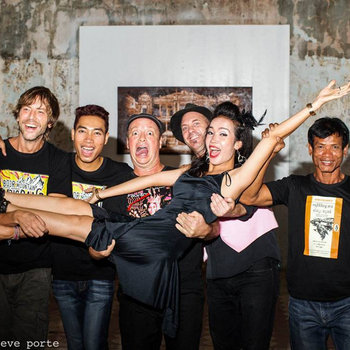 Guaranteed to make you twist and shout, "Monkey" is a whimsical take on Cambodia's lost era of classic '50s and early '60s pop. Shrieks of laughter and monkey sounds are peppered throughout the song and balance nicely against tight drumming as frontwoman Lue Thy channels Euro freakbeat, go-go, and the Brit invasion.
This Singaporean jazz combo combines mellow synths with mesmerizing keyboard notes on this six-minute track. Stripped of vocals and packed with fuzzy basslines, "Old Town MOFO" is characteristic of the organic mind and soul themes pervasive on this otherworldly album, aptly called Astral Journey.
Merch for this release:
Vinyl LP, Compact Disc (CD)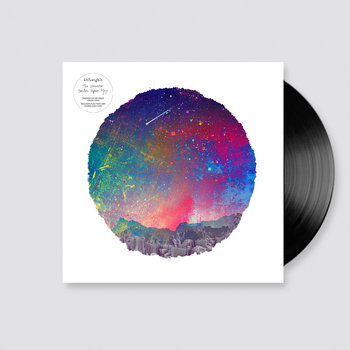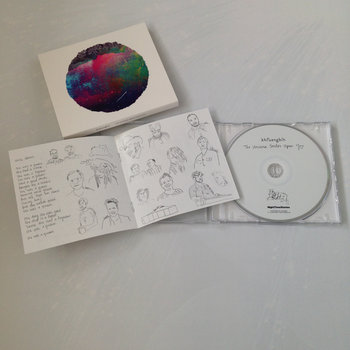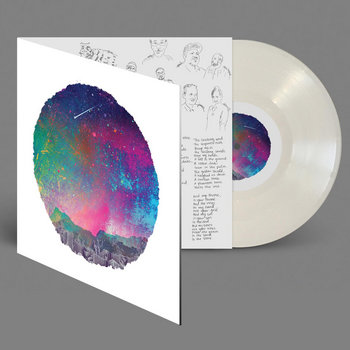 Texas is a long way from Thailand, but Houston-based Kruangbin is entrenched in rural music from The Land of Smiles. Named after a Thai game where children race with half of a coconut tied to their feet, "Dern Kala" incorporates recordings of local kids watching elephants and is emblematic of the trio's dulcet, bass-driven version of luk krung, a Thai pop-folk music genre, and molam.
This one is for the dreamers. Filipino downtempo producer Datu Mahabisyu is one of Manila's rising electronic stars, with a knack for spacey grooves that frequently straddle the realms of R&B, psych-rock, and jazz. With the help of Roderick Camarce on trumpet, "The Warmth of Your Sun" is particularly brilliant, as Camarce's brass and Mahabisyu's beatstrumentals reflect off each other to create a heady, soul-searching concoction.
—Nisa Kreems