SCENE REPORT
A Guide to Seoul's Experimental Electronic Scene
By Henry Ivry · Illustration by Marine Buffard · April 13, 2022
A new sound is emanating from the Seoul underground. Making music that runs the gamut, from the abrasive to the soothing, the city's experimental electronic producers are united by a sense of musical irreverence, rethinking the sometimes clinical world of deconstructed club and ambient music with a prankster's sensibility. While local producer Yeong Die cites artists like Harold Budd, Musette, Boards of Canada, Aphex Twin, and Akira Rabelais as key influences, she's quick to add, "[Above] all else, I can't forget that I grew up listening to K-pop in the '90s and '00s. I feel this part is deeply embedded in my music." It's a perfect summary; the releases from artists in this scene are dense and complex, but they also have the sugar highs and bright gloss of K-pop. That's as true of the bouncy and broken percussion that wanders through the soundscapes created by Salamanda as it is the playful synth work that hangs above the industrial decay in multimedia artist Arexibo's club meditations.
You can hear this blend of ostensibly high and low cultures by tuning into Seoul Community Radio, or by hitting up any number of small venues and parties scattered across the city, including Cakeshop and Modeci. But every one of the artists I speak to is quick to note that the current resurgence of electronic music in the Korean capital is largely thanks to Park Daham and his label, Helicopter Records. Park founded Helicopter nearly a decade ago as a label focused on guitar-driven music, from indie rock to Delta blues. But in the mid '10s, his interests began to change. He and partner-in-crime DJ Cong Vu started listening to footwork and other club music that fell outside the regular house and techno tempos. Speaking with trademark humility, Park recalls this period by admitting, "We [were] not very skilled DJs, so we couldn't find the right place to make a party." That led to the creation of the No Music collective, as well as the accompanying parties No Club and Quick Die, which brought a queer and inclusive ethos to Korean nightlife.
The parties were hugely influential. "Every electronic music scene is mainly for house, techno, and disco, or something," Arexibo explains. But Park brought in artists like Foodman, CFCF, and Machine Girl. The Quick Die party, in particular, became a melting pot for what Park calls the "new generation of this music." Producer bela describes it as one of the few places where you could hear out-of-the-box sounds. "It's more of an extended community where musicians and everyone else can all hang out together and listen to any kind of music," they say. "I played Russian rap music the other time, and Wi played industrial clangers with contemporary western music, Salamanda played some ambient gems. Quick-Die […] is one of those events for me too. I find it too precious to die."
The smallness of the scene means that everyone seems to know one another. But even with that closeness, it's hard to put a finger on what, aesthetically, makes this scene so distinct. When asked, Park pauses briefly before describing a night he spent cooking a curry with Yetsuby, Uman Therma, Yeong Die, and Jiyoung Wi, all of whom are vital nodes of the Seoul music ecosystem. As they ate dinner, the group realized that while the music they made was often miles apart, they all approached production from a similar set of musical references, from the heady club experiments of Quick Die to childhoods spent listening to K-pop.
At the risk of stretching this too far, "curry" seems like a fitting metaphor. At once specific and vague, curries vary from region to region, from kitchen to kitchen, but all carry something of a Platonic ideal within them as they reach for similar tasting notes on the palette. This seems to be what ties many of these records together as well—a shared palette and spicing that runs through, as Uman Therma describes it, the "many different colors and styles here."
Below are six key releases from the Seoul underground.
---
Merch for this release:
Cassette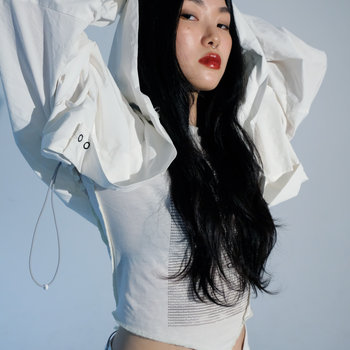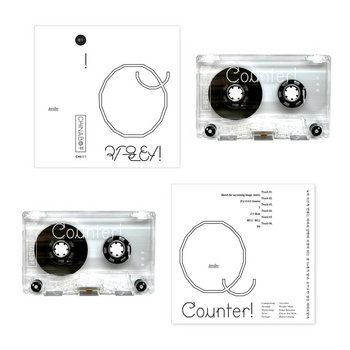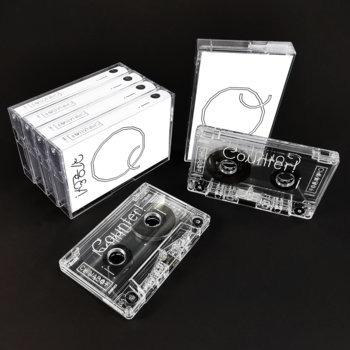 Landing on the influential Chinabot label in late 2020, Arexibo's 카운터! (Counter​!​) felt like a thrown gauntlet. It's a little bit whiplash-inducing, flipping from ASMR-inducing ambient to manic club weaponry. "People are living so normally [with] flat lives," Arexibo explains over Zoom, "That if you can tweak [them a] little bit, a little twist of the texture or the tones, that can make people awake."
Her debut EP is full of both granular adjustments and rude awakenings as she moves across the spectrum of electronic music. The record opens with the gentle reverie of "sketch for un/coming image (intro)," which is filled with watery melodies and broken chords. But Arexibo quickly changes gear, going full trance adrenaline rush on the follow-up "쌍둥이자리 Gemini." This study in contrasts continues throughout, as Arexibo balances introspection and dance, beauty and violence. "3" is like walking through the underbelly of an alien city before the song's second half blossoms with the sound of chirping birdsong. Even in the album's darkest moment, the pulsing drone of "𓆉)))) 𓆉)))," Arexibo provides a bit of relief, with campy harmonies beamed in during the song's final minutes.
Merch for this release:
Compact Disc (CD)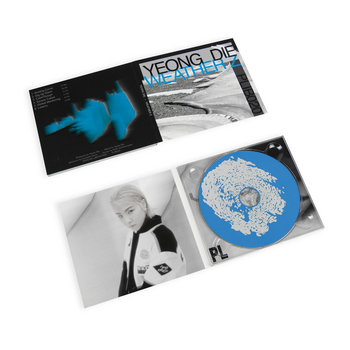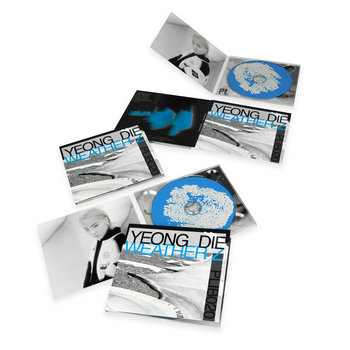 Released at the end of last year, Yeong Die's Weather Z is a muted affair, but it also offers a robust panorama of the Seoul scene. Following an initial appearance on the scene-defining compilation Intimate Ghosting, Weather Z was Yeong Die's second outing on Berlin-based Psychic Liberation. For this record, she found inspiration in the way that weather, in the era of anthropogenic climate change, had become multivalent. "'Weather' is a term that describes atmospheric conditions," she says, "but I found it to be a very interesting concept in that it allows you to imagine the earth [from] outside. I worked by imagining a time when the weather becomes the mood—that is, when someone appears and disappears, when I think deeply about something, or when I feel intolerable emotions."
Landing somewhere between ambient and IDM, Weather Z moves between the personal and the global. Competing musical themes are brought into being, only to be reformed the next second. Cinematic chords are interrupted by spliced beat science on "Dig Up Dawn," while steel basketballs fall off the assembly line in the otherwise melancholic "Lowers." It's a masterclass in subtle shifts in texture, as pulsing chords are interrupted by anxious synth bleeps and rhythms that slide in and out of shape. And while the source material—the impending doom of the planet—is heavy, the record itself is emphatically light, whether it's the day-drunk synth line meandering through "Severe Cases," or the chopped hip-hop beats whiplashing across "Global Monitoring."
Merch for this release:
Cassette, Compact Disc (CD)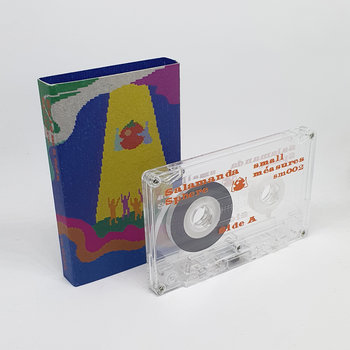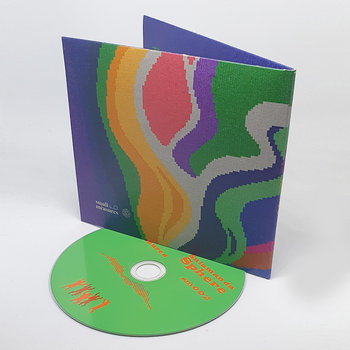 Like Weather Z, Sphere, the second record from the pairing of Yetsuby and Uman Therma as Salamanda, oscillates between the academic and the silly. Rather than the Anthropocene, the inspiration for this record comes from the minimalist compositions of Steve Reich—something you can hear in those cascading xylophones in opener "The Big Blue." But the record puts that avant-garde touchstones through a funhouse mirror.
A follow-up to their debut LP Allez, which was released by Good Morning Tapes, Therma explains that Sphere was the sound of the duo finding their identity: "I think Allez was the record where we successfully introduced our own dreamy imaginative world," they say, "and Sphere was where we became more colorful and creative with an upgraded palette of sounds." Yetsuby makes a similar point when discussing the imaginative infrastructure of the record: "We live with the various spheres and even live on the sphere [called] Earth. These 'spheres' evoke imagination in our daily life. So we tried expressing various spheres, and we hope Sphere will resonate in the land of the listener's imagination."
It's a fitting introduction to such a bright, bold record. Single neon synth notes scatter across the stereo field like rain on a windshield, while polyrhythmic hand drums are laid underneath. The  duo move from dubby downtempo ("Between Blue and Purple") to the nearly ecclesiastical ("Offertorio") with an acrylic agility, resulting in an album that satisfies the head and body in equal measures.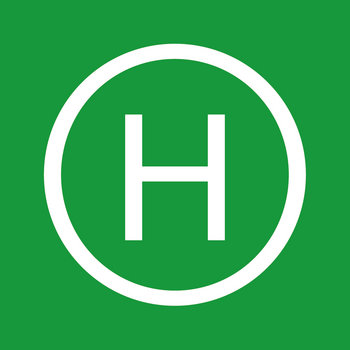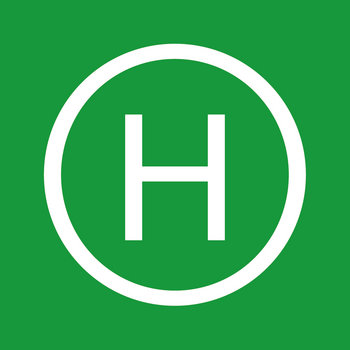 Merch for this release:
Vinyl LP
While much of the music being released by the artists in this list could be classified as ambient, Joyul's release from earlier this year is the closest to an ambient album proper. Featuring a remix from heir to Brian Eno's throne Ulla, Earwitness is a record that mixes unsettling textures (recalling the work of someone like perila) with touches of shoegaze—and humor. But let's be clear: no track from Earwitness is going to end up in a YouTube playlist as background music for getting work done. Describing her music, Joyul evokes a hint of violence: "I crush the original sound through a number of effects to make the original unrecognizable," she explains. "I try not to remember the source of the sounds I use. My priority is to remove the history of the original sound and think about how the sound source can function in my track."
And while there are plenty of moments on Earwitness that are solemn and meditative (check the plucked guitar line on "Marginalia" or the melancholy heartbreak of her looped voice on "Audible Distance"), there are also moments of abrasion. The gurgling of opener "A Stage" starts in deep greyscale before giving way to kitschy B-horror movie motifs and broken organ chords. She pulls a similar trick on album standout "Chant," where a somber string melody is interrupted by hair-metal guitar feedback—a bit like Judas Priest bleeding over from the mainstage into an Ana Roxanne set. It's these moments of juxtaposition that give the album the adrenaline hits that keep the music light on its feet.
Merch for this release:
Cassette
If Salamanda, Yeong Die, and Joyul represent the ambient end of the Seoul music scene, bela heads for the club. Their earlier releases traded in ambient and IDM tropes, even flirting with Boards of Canada-style electronica on last year's caustic(s). Guidelines, however, hits like a wrecking ball. Each of the EP's seven songs are based around jangdans, traditional Korean rhythms. Bela describes the process by saying, "I wanted to convey what jangdans offer themselves. My friends who studied Korean traditional music always say that Korean music is counted in breaths, not beats. When I listen to a performance of jangdan, what they are saying makes huge sense. The rapid changes are all meant to control your breath."
"칠채 Chilchae" starts as a grime riddim, complete with icy 8-bit synths. But the drums begin to speed up, stacked atop one another and teetering like a Jenga tower with both bottom bricks pulled out. And while some of these tracks are fierce pieces of club machinery (you could set any dancefloor alight with "반길군악/별달거리 Bangilgunak/Byeoldalgeori"), there's a tangible levity in the production. "변주 1 Variation" feels like an extended inside joke, as bela takes the idea of breath work literally. The song starts sluggish, with dry bass hits, but slowly finds a groove to mimic the sound of a jogger running, where even the synths sound like feet hitting pavement.
The humor is more pronounced on closer "짝쇠 Jjaksoe," a track that sits somewhere between the windswept IDM of a producer like Lanark Artefax and happy hardcore. "You breathe faster to the whirlwind of beats in Chilchae, warming your body up for something," bela says. "You continue that state for a while and then you meet 'Dongsalpuri,' where you cut your breath to whimsical variations within the jangdan. It lets you loosen up your breath again. When I DJ, I mess with BPM a lot because I love how people react to different speeds. They don't think it's a big cutoff in the mix; they just think it's a change of the flow and get on with it. I guess I wanted to work on getting that kind of physical reaction."
Computer Music Club
Vol. 7
No project better encapsulates the sound of Seoul's electronic underground than Computer Music Club, a collaboration between Yeong Die, Yetsuby, and Uman Therma. The three have released a series of five EPs (but, yet, seven volumes?) that touch on everything from downtempo to jungle, with most songs named after specific BPM. "I think a glimpse of humor and playfulness has been key to Computer Music Club," Uman Therma says. "The creative artworks that well-represent the concept for each album, short clips and memes that we've shared on IG for promo, releasing Vol. 7 before Vol. 4 for no big reason…Having fun was the most important thing for this project." The aesthetics of Computer Music Club, from the album artwork of clunky PCs down to their Bandcamp description ("Computer Music Club is an Electronic music crew and a label for dancefloor based in Seoul. Yes, a label, but not really"), captures an ethos of curious experimentalism.
It's hard to pick a favorite (the blown-out jungle on Vol. 3 is particularly feisty as are the hip-hop variations on Vol. 4), but Vol. 7 is the one I keep coming back to. It's chunky and quirky downtempo that, despite each track being named "Chill," never quite settles into place. The kick drum on "Chill 2," for example, is always one beat off in the mix, and the song disintegrates into a vortex of chintzy pads and feedback near the end. The other two tracks are a bit tamer—"Chill 1″ has the patchouli oil smell of New Age revivalism, and "Chill 3" has a dose of the cinematic with its stargazing lead line—but just as fun. It's hard to tell who is responsible for which aspect of each track, but there's clearly some alchemy that occurs with the three of them in the studio as they rework established tropes into irreverent experiments.