SCENE REPORT
Mutual Support and Passionate Anger: Screamo in the Balkans
By Jacopo Sanna · May 23, 2017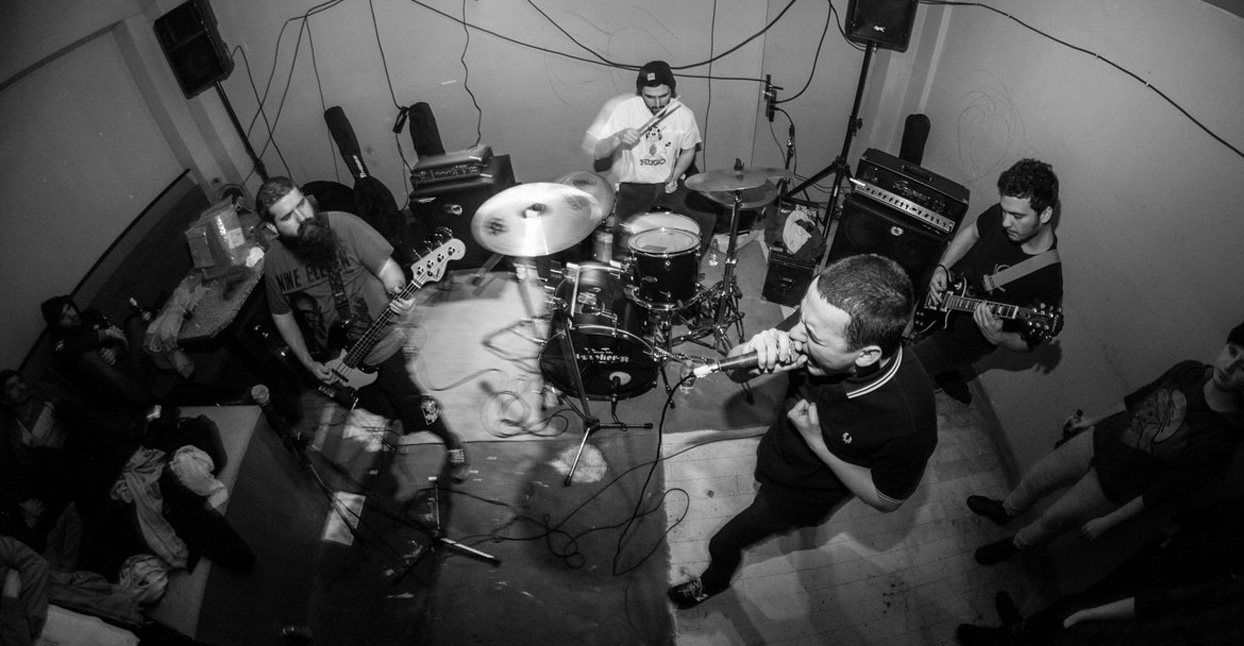 "I started getting into screamo when I was 17, thanks to a bootleg compilation called Death To False Screamo, where I first heard bands like Orchid and Saetia," recalls Dimitar Raykov, who grew up writing and collecting fanzines in Central Bulgaria. These says, Raykov runs DIY Conspiracy, a web magazine about punk, hardcore, and emo in the Balkans, where he reviews and interviews groups from around the world, with a particular focus on lesser-known acts from southeastern Europe.
Back in the '80s, Yugoslavia and Greece already had fertile punk and new wave scenes, and the number of punk and hardcore acts in the area has remained high since then. "There were a lot of good bands and venues," says Mišo Ljuboje, who comes from Split—a city on the Croatian coast—but now lives in Vienna, where he books shows and runs a DIY label called Hardcore for the Losers. "The zine circuit was developed and there were enough connections," Ljuboje says. "I think we've had quite a decent scene overall."
Ljuboje got into emo and screamo by listening to political French DIY bands from the '90s and early 2000s—artists like Amanda Woodward, Peu Être, and The Flying Worker—and by participating in the rising emo scene in Slovenia and Croatia. At the turn of the century, bands like the Zagreb-based Nikad were playing the same brand of aggressive screamo as American acts like Orchid and Yaphet Kotto, and were among the first to deliver an uncompromised mix of powerviolence and emocore. While Nikad were never internationally famous, they were certainly noticed by the most attentive and dedicated fans of the genre—like Kent McClard, the owner of the California label Ebullition Records. McClard once described Nikad as "the best band you've never heard of" in his zine HeartattaCk, which published from 1994 to 2006 and was, for many, a sort of emotional hardcore Bible.
Other great bands from that ere were The Farewell Reason ('90s emo from Čakovec in Croatia), With Engine Heart (raucous screamo from Celje in Slovenia), and Analena, whose members were spread among the two northern countries of former Yugoslavia, and were probably the best-known band from the region. Active since 1997, Analena were one of the few DIY acts from the Balkans who managed to tour Europe with any level of consistency, playing important hardcore festivals and self-releasing memorable records rich with crisp and energetic post-hardcore anthems.
Right now, screamo might not feel as exciting and new as it felt back then, but there are still a handful of active bands who have released a series of outstanding albums over the last few years. From the "futurist hardcore" of Greece's Ruined Families to the uncontainable emoviolence (with 8-bit inserts!) of Serbia's Eaglehaslanded, Balkan screamo is a beautifully diverse niche that has created a network of connections that extend beyond regional borders.
"Everyone seems to know each other, either from playing together, or from social media," says Volodea Biri, who plays the drums for the Romanian emo band Bastos. "We're best buds with Eaglehaslanded from Serbia, for example; we help them out with either booking shows for them or releasing their music, and they also help us out in return. It's not out of obligation, it's just mutual support and friendship."
Bastos recently toured Bulgaria, Greece, Macedonia, and Serbia, one of several newer bands who are taking their music abroad. Croatian screamo band Mališa Bahat traveled to Italy, Spain, and Portugal in April; Ruined Families will be playing at the most important hardcore festivals in Europe in summer. And since mutual support is the key to keeping the scene alive, all of the members of these bands consistently book shows in their hometowns. "If you want some things to develop and work out, you just need to go for it and support it," says Tejka Vasiljević, who plays the drums in YÖU and has been booking shows in Skopje, the capital of Macedonia, for 10 years. "There's no reason why we shouldn't support other bands and scenes."
The out-of-town acts who tour the region often describe it as a different experience, as if there's something exotic and venturesome in playing on the edge of Europe. "Screamo shows here are like a special occasion," says Biri, who's also part of a booking collective in Bucharest. "We're quite far from everything. There are no highways, and we are a 12-hour drive away from the closest big city out of the Balkans. We host maybe two or three shows a year, so people really enjoy it when it happens."
In some places, booking shows and playing music is more of a challenge. Greece, Slovenia, Croatia, Romania, and Bulgaria are part of the European Union, but the central part of the Balkan Peninsula remains much more isolated and is hardly accessible. Borders aren't always easy to cross, and it's not unusual for foreign bands to be refused entry into Serbia or Bosnia and Herzegovina, even when they have shows scheduled there.
That same problem is amplified for the bands that come from these countries. "Our U.K. tour got canceled because some of us didn't manage to get a simple tourist visa," says Bojan Žujić, who comes from Banja Luka, the second biggest city in Bosnia, and plays bass for Deer in the Headlights. In the past five years, they've released two full-lengths and two splits, and in the meantime have toured all of Europe—from Germany and France to Turkey and Portugal.
"I think the main problem is that life standards are lower here," he adds. "Plus, every time we want to play out of our country we gotta pay $120—which is one-third of an average monthly salary in Bosnia—for ATA Carnet, a document that allows us to bring our equipment abroad. At least we managed to get all the instruments we need and we have our own practice space." Their rehearsal room is in the semi-abandoned outlying industrial area of Banja Luka, in an old factory that was later turned into a cultural center. It's a small room shadowed by the smokestack of a massive run-down power plant, which also works as a good visual representation of their dark screamo that borrows elements from crust and fast Dangers-like hardcore.
Deer in the Headlights' lyrics are a reflection of where they're from, cynically describing life in a dysfunctional environment that's still dealing with the consequences of a war that destroyed their country about 20 years ago. Even stereotypical tropes of hardcore punk feel different in this context: when, on one of their first songs, their singer screams at the top of her lungs that "Banja Luka is dead," it feels more real and believable than it usually would. It's describing a malaise that is tangible.
The same can be said about most bands from this region. The Balkans are a place that exists within the paradox of being part of Europe, while at the same time having rather secluded cultures. It's this seclusion that allows—and even forces—these bands to sound angrier, more sincere, and more passionate. Playing loud, powerful, and desperate music is not art for art's sake here. It's a necessity.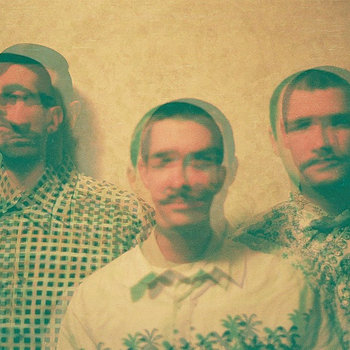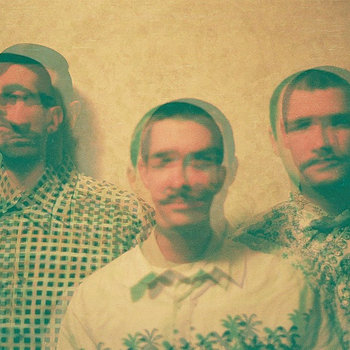 The first impression one might get from listening to Eaglehaslanded is that they're a cold-blooded trio playing screamo with mechanical precision. Their live shows, though—some of the most violent and powerful in Europe—display a rare passion and humanity that goes beyond musical perfectionism. The band, which started in 2011 and includes two brothers and a friend from the suburbs of Belgrade, also experiments with both sound and formats. Samples, 8-bit inserts, and video-game references turn up throughout their whole discography; in 2015 they released a two minute-long EP on a floppy disk. That levity almost clashes with the dismaying darkness of their lyrics. The second song on that EP is called "grobljanska," which translates to "graveyard street." "That's actually where we come from," admits bass player and singer Stefan Ćirić. "A lot of people killed themselves there or got involved in luckless car crashes. That explains why we're kinda obsessed with the concept of cursed suburbia."
From: Bucharest, Romania
Bastos are a rising band based in Bucharest, and their first full-length Second Favourite Person, is easily one of the best screamo records of the year. The band started playing instrumental math rock with tinges of twinkly emo back in 2012, and later decided to add passionate vocals to a rawer and more aggressive tableau. Underneath this newfound screamo blanket—where the main musical reference points seem to be European bands like Suis La Lune and Raein—the four-piece still fashions shimmering, effortlessly-blended guitar harmonies. This time, though, they're part of something that is more intricate and emotionally involved, and the final result is a genuine and surprisingly coherent screamo gem.
From: Skopje, Macedonia
"When I was 14, I was mad at the world," confesses Vasiljević, alluding to the fact that, in her opinion, kids in Skopje have everything but a reason to be angry. She's still mad, and the debut album of her new band YÖU, We Sing The Blues…, is a good display of the frustration she and her bandmates share. The Macedonian trio plays emotive hardcore, matching nervous guitar riffs with vocals that have a lot in common with both '90s emo and current punk acts like Iron Chic. There's a harrowing undertone to their music, but it occasionally makes room for anthemic singalongs that feel both liberating and empowering.
From: Varaždin/Koprivnica, Croatia
When, in the spring of 2016, Mališa Bahat released Moments We're Lost In, it was a thrill for even the most informed screamo fans in Southern Europe. Not because the EP was particularly innovative or groundbreaking—but because in six songs, the Croatian band manage to distill the essence of screamo, offering a familiar-yet-effective formula that was inspired by both American and French bands, with a taste for melodic hardcore harmonies similar to Japanese hardcore bands like Endzweck. The same can be said of the two dark and striking songs on their new split with Lack of Soul, released on tape by the small Bosnian label Castrato Records (which is run by the guitar player of Deer in the Headlights.) They're a testimony to the network of connections that allows bands like them to both exist and be heard in the Balkans.
From: Athens, Greece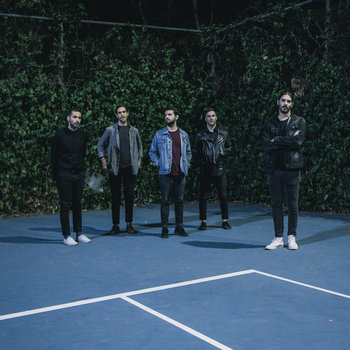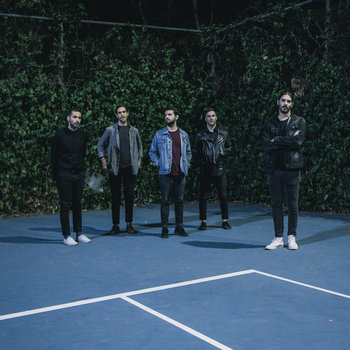 Merch for this release:
Vinyl LP, Cassette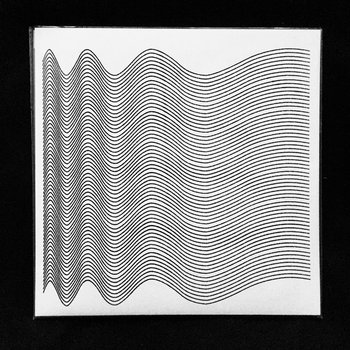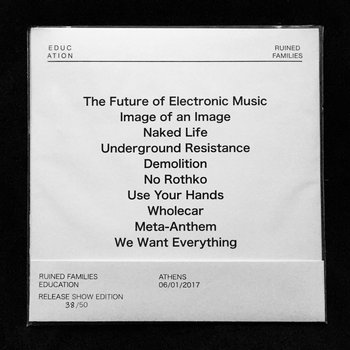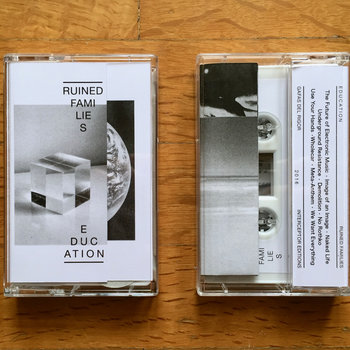 Ruined Families are a band from Greece that knows how to use violent music to convey a message or an idea. They play powerful hardcore punk with hints of furious screamo and distorted post-punk, but their project is not exclusively focused on sound: lyrics, music videos, and artwork blend together to flesh out the five-piece's aesthetic. On Blank Language, released in 2013, they passionately analyze the social and emotional consequences of the dramatic financial crisis that struck their country. Three years later, on their new full-length Education, they focus on the complex relationship between humanity and fast-advancing technologies. They define their music as "futurist hardcore," but their chaotic sound is also a great sonic representation of contemporary society—and its contradictions.
—Jacopo Sanna