SCENE REPORT
A Guide to Scottish Melodic Pop on Bandcamp
By Andy Thomas · November 01, 2018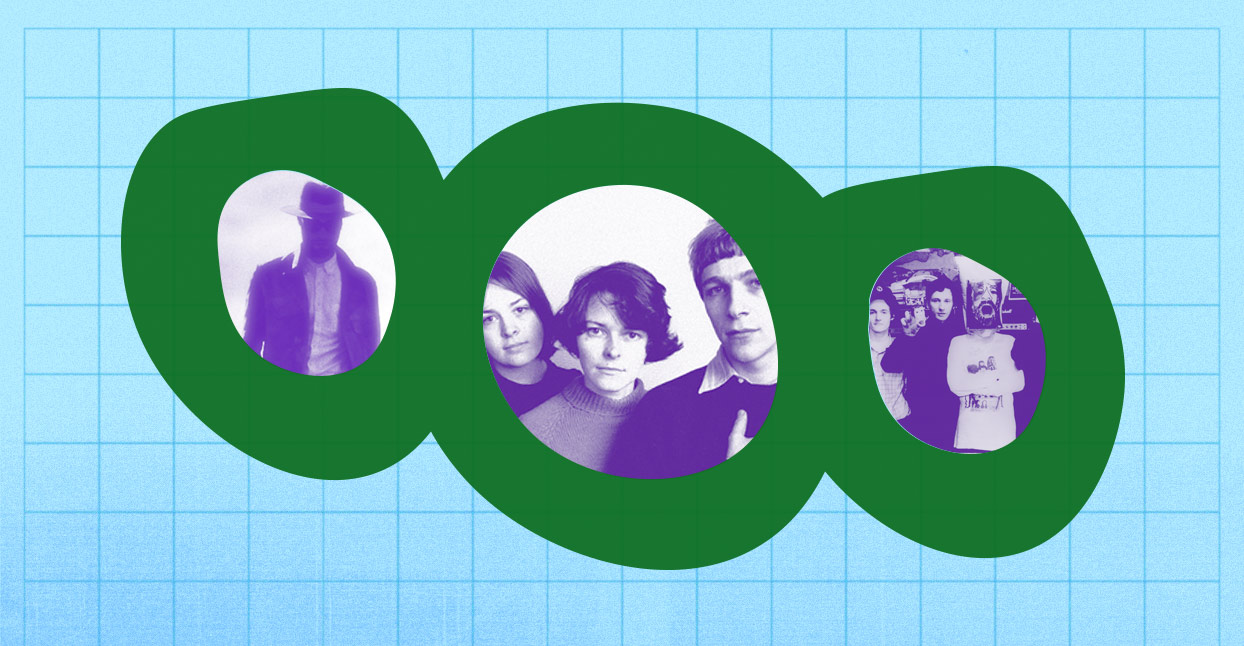 Founded by maverick Alan Horne in his Glasgow, Scotland bedroom in 1979—the same year that Margaret Thatcher came to power as the Prime Minister of the U.K.—the arty and whimsical Postcard Records, became ground zero for a new type of melodic pop music.
"In 1980, when post punk seemed locked in a doom-laden death trip, everything about [Postcard Records band] Orange Juice felt different," wrote Simon Reynolds in his book Rip It Up And Start Again. "They were literate, playful, ironic quirky." Rejecting the machismo of rock and the austerity of post-punk, they created radiant subversive pop music that, along with labelmates Josef K and Aztec Camera, was christened by Postcard as, "The Sound of Young Scotland."
The label folded in 1981 (before relaunching in 1992), but the 12 records it released during its one-year burst of creativity would create the template for a host of Scottish melodic pop bands. The label was profiled in the 2015 documentary Big Gold Dream: The Sound of Young Scotland 1977-1985 alongside its Edinburgh counterpart Fast Product (home to the spikier end of Scotland's post-punk scene).
In 2017, the creators of Big Gold Dream released a follow-up film called Teenage Superstars, which focused on the second wave of Scotland's post-punk scene, from the late '80s through the mid '90s. "Scotland is quite unique in trying to constantly perfect 'classic pop songs,'" director Grant McPhee says. "Maybe it's because Scotland never had its own Beatles, Stones, or any major sustained '60s classic pop group. It feels it still has to try to find one."   
One of the launch pads for Glasgow's DIY scene in the mid '80s was the monthly Sunday event Splash One, which was held at 46 West George Street. "Glasgow at that time was still a very dark and run-down city, and definitely not a place for young and strangely dressed youths to walk down the streets at night," McPhee says. "This outsider mentality, combined with a place [like Splash One] to meet like-minded folk, was something which propelled the creativity."
Run by a collective that included songwriter Bobby Gillespie, Splash One only lasted one year, between 1985 and 1986. But in that time, it became a vital hub for the underground, hosting gigs by local bands like The Pastels, an early incarnation of Gillespie's Primal Scream, and The Jasmine Minks, who would both go on to sign with Creation Records.
Splash One also became important for the collective of melodic pop bands that were beginning to coalesce in the small ex-mining town of Bellshill on the outskirts of Glasgow. The Pretty Flowers and The Boy Hairdressers were two of the lesser-known DIY bedroom acts whose various members would achieve chart success as BMX Bandits, The Soup Dragons, and—one of Creation Records most prolific bands of the early '90s—Teenage Fanclub. "Bellshill was definitely a microcosm of Splash One," McPhee says. "That scene was created by a perfect storm of factors—talent, circumstances, support, friendship, and a very strong belief in themselves."   
Today, Scotland continues to create its own melodic sounds, whether through the continuation of Bellshill groups like Teenage Fanclub and BMX Bandits, or the subversive pop of labels like Creeping Bent. Here, we look at some of the melodic guitar music that inspired groups far beyond the post-industrial towns and cities where it was created.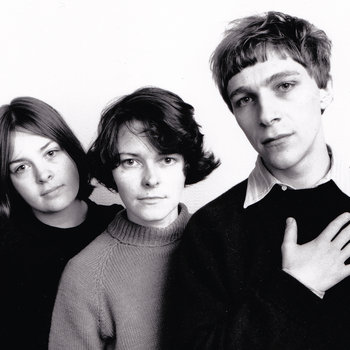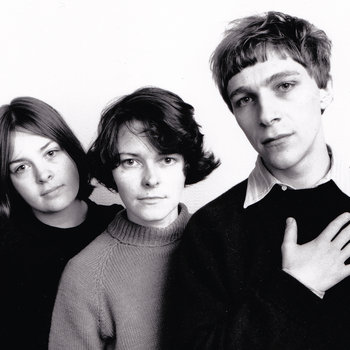 If there was one band that set the tone for the second wave of Scottish melodic pop, it was The Pastels. As lead singer Stephen McRobbie (aka Stephen Pastel) says in Teenage Superstars: "With Orange Juice moving away, although it was a negative thing culturally for Glasgow, it did create space for other people to develop." Enter The Pastels, whose raw, childlike jangle pop created a new post-punk sound that was copied across the U.K. Their 1987 debut LP, Up For A Bit With The Pastels, was praised by everyone from Kurt Cobain to Thurston Moore, and found the group eschewing the twee pop of their C86 contemporaries with a psych-y melodic sound that shimmers just as brightly today as it did when it was released.
Spinning Coin
Permo
Emerging from the creative hub of Green Door Studio in Glasgow (as featured in this profile on Bandcamp), this quintet dropped a melodic pop gem at the end of last year. Released on Stephen Pastel's Domino Records imprint Geographic Music, Permo was the kind of rough guitar pop at which Postcard Records excelled. The LP came after tours with Teenage Fanclub and was recorded in part by Edwyn Collins of Orange Juice. It was no surprise then that tracks like "Raining On Hope Street" and "Tin" saw them hailed as the new kings of jangle pop, more than 30 years after Glasgow's golden period. In its two songwriters Sean Armstrong and Jack Mellin, we now have natural successors to the '80s pioneers of Scotland who made pop music sound so effortless.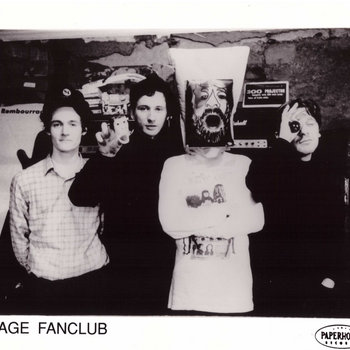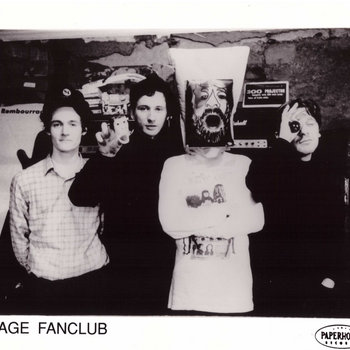 Merch for this release:
Compact Disc (CD)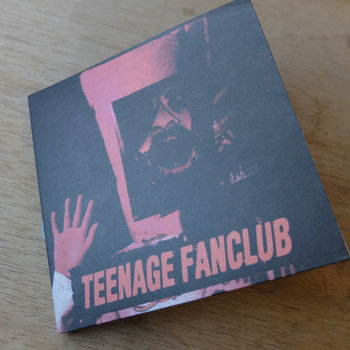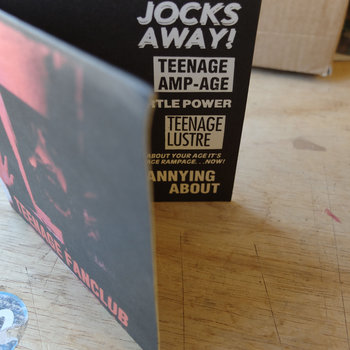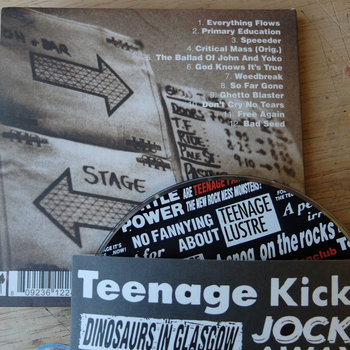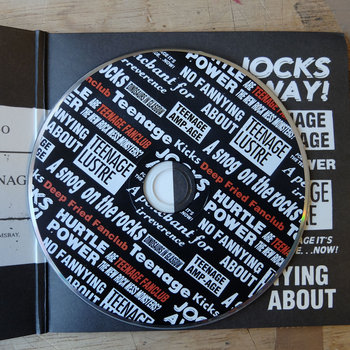 In 1991, the American music magazine Spin chose Teenage Fanclub's Bandwagonesque as album of the year over Nirvana's Nevermind. The group had just supported Nirvana in the run up to the Seattle band's hugely influential LP, and their singer Kurt Cobain had called Teenage Fanclub "the best band in the world." They were hailed as pioneers of the grunge movement when they debuted with the 1990 LP, A Catholic Education, but they veered hard in the other direction soon after, releasing a string of hook-laden, power pop LPs for Creation like Thirteen and Grand Prix. Formed by Norman Blake and Raymond McGinley out of the ashes of a handful of Bellshill bands (including The Boy Hairdressers and The Pretty Flowers), the group never lost their collaborative spirit. Songwriting duties have always been split between members, and Blake and McGinley alternate on vocals as they did back at Norman's grandmother's house/rehearsal room in the late '80s. This LP includes the Beach Boys by way of Bellshill debut single "God Knows It's True," alongside out of print B-sides and rarities.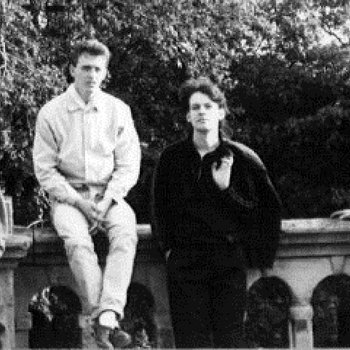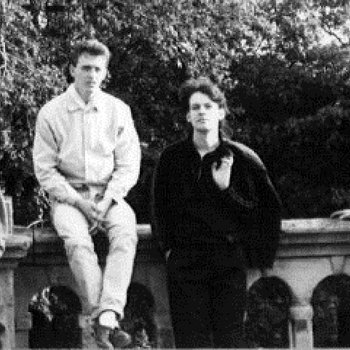 Though they were the first band to release a record on Creation, The Jasmine Minks were probably the most overlooked act on Alan McGee's roster. But on their 1984 debut "Think," they crafted a perfect piece of indie pop that stands with the best of Creation's early releases. The band from Aberdeen in the North East of Scotland were regulars at  McGee's club The Living Room which, along with Splash One, was a destination for independent bands across Scotland. They followed "Think" with a string of LPs for Creation, along with melodic pop gems like "Cold Heart." In 2001, the band returned with a new LP, Popartglory, for McGee's Poptones label. The Poppy White EP was recorded in 1992 and finally released on singer/guitarist Jim Shepherd's label Oatcake Records in 2015. This was The Jasmine Minks at their most joyful, and it includes some of the band's greatest lyrics, like this bon mot from the title track: "Alone she falls out of bed / And brushes her teeth with last night's cigarette / And who's to say I don't care about / Your state of health and lack of wealth."