SCENE REPORT
Scene Report: Techno in Montevideo, Uruguay
By Henry Ivry · Illustration by Jordan Warren · September 19, 2022
Amongst a certain sector of club music fans, the city Montevideo is synonymous with more than its pristine waterfront and art deco architecture. Responsible for some of the most exciting house and techno of the past decade, the Uruguayan capital has been associated with a particular sound: sharp and angular drums filled with haunted, minor-chord melodies. As spooky as that may sound, the music is patient and restrained, almost minimal—just as likely to conjure up some celebratory whoops at peak time as it is bespoke for the after-after-after party.
If you know what you're looking for, it can be easy to spot records coming out of this corner of South America. As the producer Michelle Vagi says, "[It's] kind of easy to know when a track is from someone from Uruguay." Hernan Gonzales, who releases music as Two Phase U, is more precise: "The sound could be described as a very urban, warehouse/basement kind of techno/house with a very electro and acid sound. It is deep and moody, a bit shadowy and introspective, but also very energetic and intense. I would relate this to tango and our idiosyncrasy. The other important aspect of this sound is the prevalence of syncopation in the rhythms, influenced by musical traditions that trace back to Uruguay's [enslaved] African music."
This is something you can hear across the records. Whether it is the Big Beat and new wave influence in Latress's techno, the slight swing to the drums underneath Vagi's contorted acid lines, the spacey psilocybin head trips of Juan Dairecshion, or the lopsided tech house of Stonem, there is something undeniably funky and, indeed, idiosyncratic, about the Montevideo take on dance music.
The shared aesthetic comes from a close-knit scene. This is in large part thanks to the tutelage of its elders, including Gonzales, Edu Koolt, and Nicolas Lutz, artists Michelle calls "pillars" of the scene and who have done a huge amount of community building. Koolt teaches people to DJ, Lutz's label My Own Jupiter is dedicated to platforming young talent, and Gonzales runs production classes. "[The] attitude here is very hype-deterrent," Gonzales explains. "Stardom and fandom never seem to catch momentum. Although there is a big respect for the more experienced [artists], there is no social sense of distance between them and the newest audience within the underground scene. This openness is very fruitful and multiplies the growth of the scene enormously."
Another integral part of the scene is Phonotheque. Since 2013, the club, which is only open during Montevideo's summer, has hosted few international guests, instead, it prioritizes long sets—the minimum is three hours—by local DJs that run well into the afternoon on summer Sundays. "It changed everything," the DJ and producer Z@P says. "The experience of a club is completely different to the experience of a big event or to the experience of a specific party that happens only once in a while, Clubs are the places that help build the community. If you`re really into it, you go every weekend, and you start meeting people in the same vibe. It also helps educate the new generations." This emphasis on education has meant that although the scene is small, it's continually expanding.
"[Phonotheque has] been very important in helping to consolidate a certain style or way to conceive and create a trip through music," explains producer Santiago Uribe. As Vagi puts it, the club made it, "easier for the newcomers to be connected with the global scene, something that some years ago was impossible."
Having this central hub has created an alternate world outside the boom-and-bust cycles of dance music trends, fomenting a sense of community that has been vital in making Montevideo a go-to locale for some of the best house and techno in the world. Mention to Gonzales, and he gets a hint of the utopian in his eyes: "There is a total absence of the idea that fun music must be superficial and naive, which may prevail in other places," he says. "People who go out dancing here always look to have fun, [but they also want] an introspective edifying experience and active participation in reviewing and commenting on the music and artists's performances. Everyone is a protagonist."
Below are some of the key releases from those protagonists:
Early releases from Montevideo are hard to come by, which makes the recent digital reissue of Gonzales's 1997 straight-to-tape masterpiece a buy-on-site. Gonzales has acted as something of a shepherd for many of the younger generation of Montevideo producers. He runs production tutorials, uses his label Tiredbeat to showcase up-and-comers, and even lives with a couple of young Phonotheque residents. You can hear the Montevideo sound being shaped in real-time across Technowledge: the haunted synth work, the syncopated drum programming, and basslines that you wouldn't want to meet alone in a dark alley. But Gonzales is a bit more experimental than the newest crop of producers. He darts back and forth across tempos and genres, moving from lightning-fast breaks that border on drum 'n' bass to the drug chug of EBM ("Modus Tollens" and "Monadic Transmutation" are highlights), all soldered with clear references to '90s Warp and IDM classics. Don't get it twisted, though; Technoknowledge is more than a historical artifact. Unleash the shapeshifting electro-techno hybrid "Metatron" in any warehouse party and watch the crowd go into full meltdown.
For Uribe, the community is what keeps him in Montevideo, even as so many of his peers have taken off to Europe. As he tells me, "At certain clubs or parties, there's an enriching experience coming from the interaction and synergy between the people." On Parque Rodó, he returns the favor by offering the scene a theme song. Long before it was released on record, "Montevideo Electric Sound" was making its way into grainy Instagram videos by DJ royalty like Binh and Craig Richard. Four years after its release, it remains an earworm. The drums are slow and deliberate as they try to restrain a bassline that feels like it's made of flubber. It's the perfect contrast to the claustrophobic mid and high ends, where an anxious lead synth hits with a laser-cut precision while a warped vocal intones, "This is the Montevideo electric sound." The rest of the EP is just as good, if not quite as anthemic. Uribe is a master of building tension by keeping the BPMs slow and letting the drama build in his warped synth latticework.
Merch for this release:
Vinyl LP
Michelle was an early Nicolas Lutz protege—her debut release was a double-pack on his notorious vinyl-only label My Own Jupiter. More than just about anyone else in the Montevideo scene, Michelle's records are instantly recognizable. This is down to the way that she creates a full symphony of emotions from her 303. Her take on acid techno on this EP for London's Opia Records offers a panorama of feelings. We start with the fever dream of "Virtual Analog" before fading into the blissed-out soul searching of "Clavia" and then try to outrun the headless horseman of "Anomalia Armonica." While most of Michelle's releases remain hidden from the digital world, this split EP with roommate Muten (whose "Vlad" is also a killer percussive workout) is an excellent introduction to the way her acid soundscapes oscillate between day and night, introspective beauty and B-horror movie soundtrack.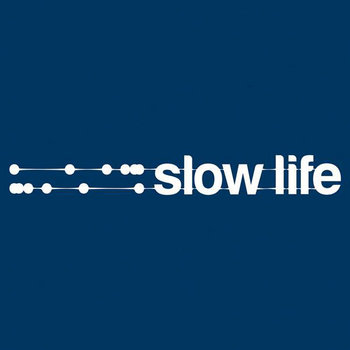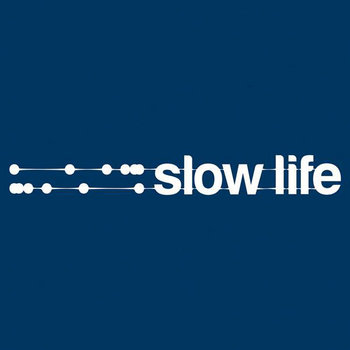 If Michelle is able to straddle the beautiful and the terrifying, Luis Malon focuses on the campier, brighter side of the Montevideo sound. Sisters of the Night was the second time Malon had ventured onto the influential tastemakers label, Slow Life, following a best-in-show appearance on their compilation, Chromophere. On the follow-up EP, the producer refines his own sound while the label introduces a new side of Montevideo to the world at large. Working with vintage tech house templates—think chunky, rubbery basslines and stuttering breakbeats—Malon adds broken vocal samples and bright melodies that weave in and out of the tracks. While his later releases have gotten bigger and brasher (this one, for example, turns a Wilhelm scream into an absolute monster of a house track), Sisters of the Night walks a fine line between the moody, smoky tracks that nestle themselves deep in the cerebral cortex ("Sisters of the Night") and songs that approach the downright beautiful like "Nati Nile."
Z@P has been responsible for some of the biggest tracks to emerge from the Uruguayan underground, with landmark releases on labels like Traffic and Cabaret Records. And while those records are filled with labyrinthine acid lines and the sort of broken drumming that will have you reaching for a Xanax, Visions of Utopia represent the producer reworking the tropes of Uruguay techno with a slightly softer touch. The focus is on subtle house tracks across the two parts. A track like "Tribute," for example, wanders almost completely away from the dance floor as the drawn-out chords and plucked bassline pirouette over gravity-free percussion. Even when he turns to his trademark hardware—808s and 303s—he does so with gentleness. The 303 line on "Hidden Acid" is closer to a stoned jazz solo than the bite of his earlier releases, and the drums are dulled underneath the slap bass of "Aged."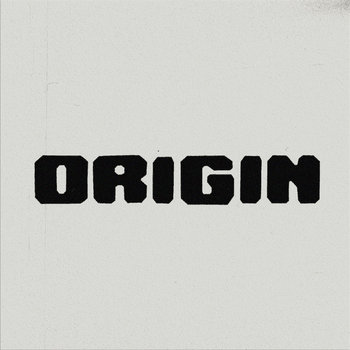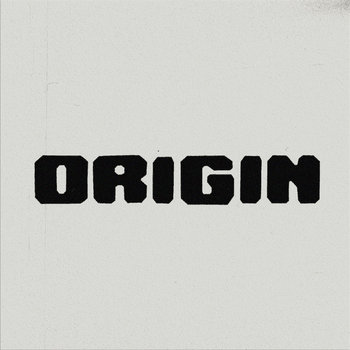 The newest generation of producers emerging from Montevideo have returned to the scene's roots, which were forged in the evening's witching hours (the title of this EP translates to "city of demons"). Rising star Maximo's Ciudad de Demonios does precisely what it says on the tin – filled with eerie melodies and uneasy rhythms. But there is also a feeling of sparseness that sets the newest generation of producers apart. Uribe has described how, "younger producers […] are a part of a third generation which I personally believe have a bigger influence from a house/minimal sound that may be a tendency in Europe." This is something Maximo takes seriously. "As a member of this new generation," he tells me, "I think that maybe it's a role for everyone to go through the creative process and try to assemble different manifestations of our sound and try to evolve every time." You can hear this evolution at play on Ciudad de Demonios. His productions are lean and austere where a track like "Formula," which cycles through four or five different lead melodies, seems to be built around the negative space in the stereo field. From start to finish, the record feels like the lovechild of Perlon and Phonotheque.
PHORO & Jose
6AM
PHORO is another new producer who has taken the best of contemporary European dance music and refashioned it to fit her ideas. Her outstanding split EP with Berliner Otis on Gonzales's Tiredbeat was filled with low-slung electro, but it's on this one-off collaboration with Jose that we hear her explore some exciting new territory. Where Maximo mines minimal, PHORO takes inspiration from the current trance revival. Faster than most Montevideo techno, "6AM" is a blistering workout of pounding 303s with darting melodies that touch on the sugar highs and cotton candy shine of late-'90s trance. But there is something still indelibly funky about the track that keeps it from becoming cookie-cutter revivalism—it's that slight swing in the drums that tips its hat to its lineage in Montevideo's electric sound.