SCENE REPORT
Scene Report: Rock in Bangkok, Thailand
By Carl Dixon · Photos by Graham Meyer · June 13, 2016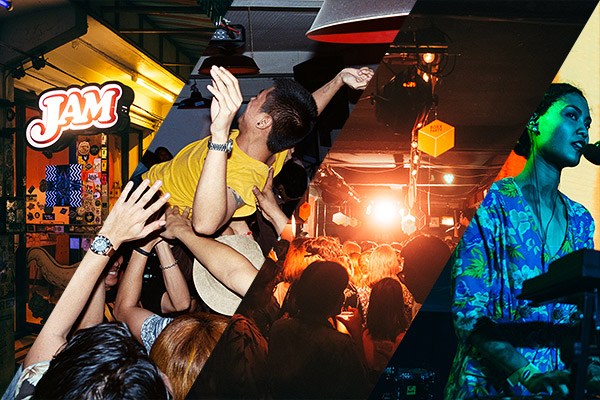 "It's unpredictable. You never know when the police are going to turn up and then the party's over." — Tokin Teekanun
It's not hard to find live music in Bangkok. From hotel lobbies and beer gardens to the tourist-choked Khao San Road, an acoustic duo performing questionable '90s covers is never too far out of earshot. But if you want the good stuff, you need to look a little deeper. Even if the city's nightlife remains in a state of constant flux, its musical output has never been so vibrant. The closure in recent years of live music hotspots like Sonic, Cosmic Cafe, and Harmonica left a sizable hole that has been filled by a new wave of small venues looking to blur the lines between art, music, drinking, and community.
Thanks to the air-conditioned ease of the BTS Skytrain, much of Bangkok's nightlife still centers on Sukhumvit Road, especially the cosmopolitan Thonglor and Ekkamai neighborhoods. But pockets of cool can be found all over, from the makeshift house bars of Lad Phrao and the retro night markets of Chatuchak in the city's north to the cultural regeneration taking over the riverside and Chinatown. The swelling number of small bars and performance spaces showcase what is ultimately a small but tight-knit community, and one that's well worth exploring on any given night.
That growth comes despite the mounting challenges that face all nightlife proprietors. Thailand's long history of political instability—two successful coups and counting, the most recent of which saw General Prayut Chan-o-cha sweep to power in 2014—can be felt in intermittent curfews and persistent rumors of prohibition, as well as licensing and closing-time crackdowns. As Tokin Teekanun, a musician and concert promoter under the name The World May Never Know, sums it up, "It's unpredictable. You never know when the police are going to turn up and then the party's over."
But for the adventurous, there's more quality music to explore than ever before. Pioneering '00s indie acts like Stylish Nonsense, Apartment Khunpa and Slur remain active, headlining festivals and lending their support to a new generation of acts either through side projects or from the side of the stage. There have been some intriguing international breakthroughs putting Thailand on the map, too: Paradise Bangkok International Molam Band, a Thai roots supergroup who are set to perform at this year's Glastonbury Festival; Yellow Fang, a dream-pop trio who have taken Japan by storm through repeated tours; and, perhaps the most left-field, Khun Narin Electric Phin Band, a multi-generational group of psych-rockers from the rural Phetchabun province who have forged a cult-like following throughout Europe and the US. But these are really just the tip of the iceberg.
The Bands
Triggs & The Longest Day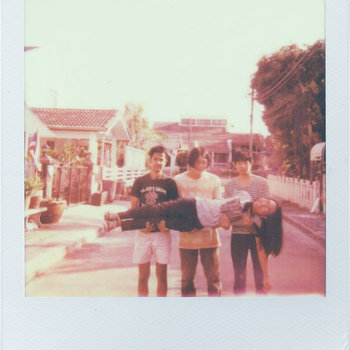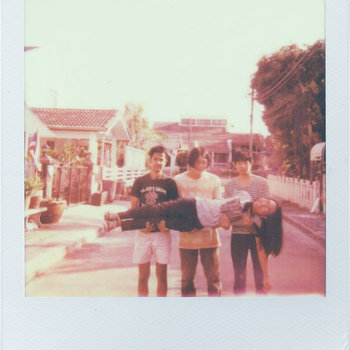 Merch for this release:
Compact Disc (CD)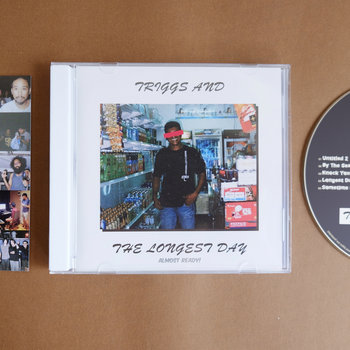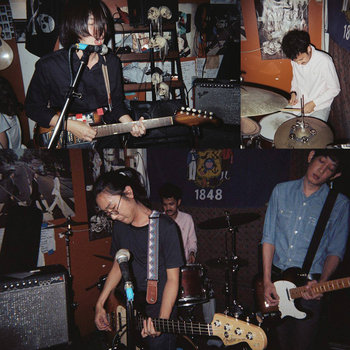 These scuzzed-out rockers burst onto the scene a couple of years ago with the single "By the Sea," the surf-inspired video for which featured pretty much anyone who's anyone in Bangkok's indie scene. It's no surprise they're well connected; frontman Tokin Teekanun is one of the driving forces behind Thailand's leading alternative fests, Stone Free and Keep on the Grass, in addition to being a busy tour promoter. After a couple of limited-run EPs, the four-piece released its debut album, Almost Ready. The lead single "Sometime, Somewhere" is a fuzzy mix of garage and surf rock that wouldn't sound out of place on a K Records cassette compilation circa 1988.
Degaruda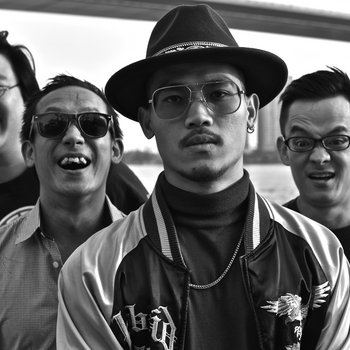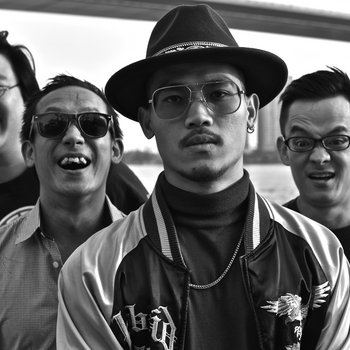 Merch for this release:
Compact Disc (CD)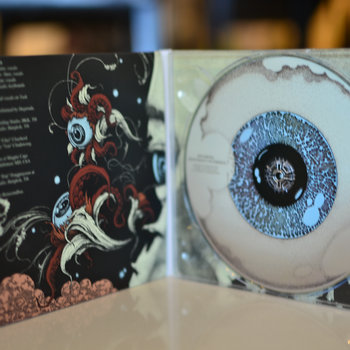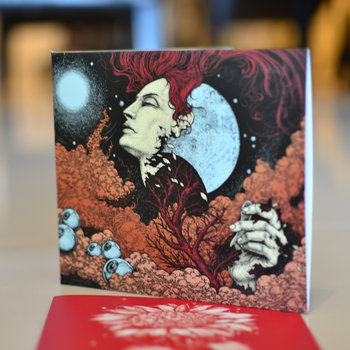 They've been described as the Fugazi of Bangkok. Casual listeners might hear a bit of Fucked Up. But gratuitous name-drops aside, one thing is clear: Degaruda deliver a raised middle finger to Bangkok's at times overly-safe music scene. The city's premiere hardcore band is the result of the fusing of two notorious underground acts, Eastbound Downers and From the Makers of Casablancas. Their second album, Monstrous Victorious, was mixed by DC hardcore legend J. Robbins, of Jawbox fame. "The email we sent was a total shot in the dark. But when he replied and was enthusiastic about the demos we sent him, we were blown away," explains the band's lead guitarist/vocalist Dino Tarasin. The album features some of Bangkok's best English language lyrics, and somehow manages to capture the monstrous energy of the band's chaotic live shows.
DCNXTR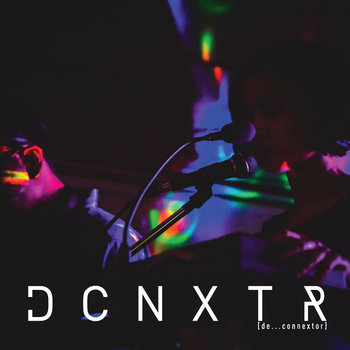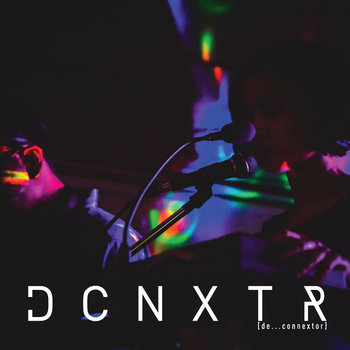 This duo-turned-four-piece, led by Charlie Nipanan and Piruntar Kalasanimi, have the most fully-formed sound of Bangkok's many dream pop acts (and there are many). Not that they should be pigeonholed: Their largely instrumental debut album, CONNEXT jumps from straight-up electro-pop to blissed-out Balearic beat. Fans of older M83 or Air France will find much to like. Live, the band adopts a more hard-edged rock sound that gets the crowd moving and tends to culminate in an epic wall of sound.
Chladni Chandi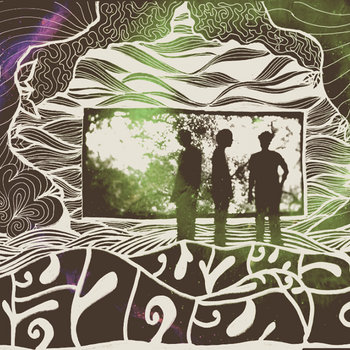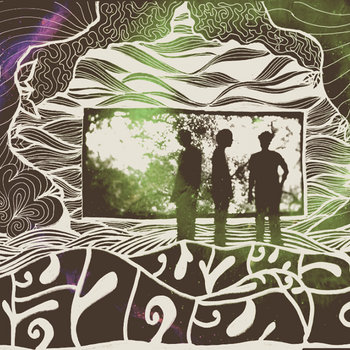 This psych-rock group has one of the most distinctive sounds in all of Bangkok. Blending Indian instruments like the sitar into '60s-style heavy rock, the trio's debut album Tri is a spiritual journey in which Thai and English lyrics explore traditional Buddhist motifs. Live, the multi-layered, drawn-out drones are unlike anything else in town—or beyond.
Plastic Section
These guys are something of rock royalty in Bangkok. Plastic Section is the rootsy rock 'n' roll project of Australian Ben Edwards, who's backed by local indie heavyweights like Put Suksriwan (who also performs awesomely spaced-out jams as part of his solo project, Wednesday) on drums and Chigusa Tomita on bass, plus occasional appearances from Pok Pongprayoon (of Stylish Nonsense) on melodica and backing vocals. Drawing on old-school rhythm 'n' blues, their 2015 album Combination Special is packed with short, sharp pop nuggets. The band is one of the busiest on the local circuit and has supported the likes of Deerhoof and King Khan and BBQ Show.
L A L A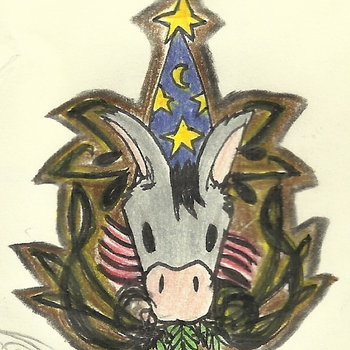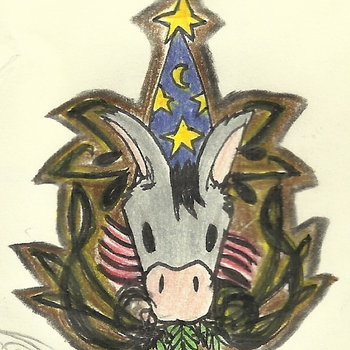 Lala (or the eminently un-searchable official name, I A I A) is a duo comprised of Teerapong Bumrungsheep and Thanart Rasanont, who make some of the weirdest outsider-pop in the city. On record, their sound flits between breezy psychedelia and more dance-oriented offerings. Live, the whole thing can be a lot more abrasive, and tends to either sink or swim on that basis. But that's just part of the ramshackle charm.
The Venues
Globe-trotting DJ Maft Sai is behind this unbearably cool bar in Thonglor. He's the powerhouse behind Zudrangma Records, whose brick-and-mortar store sits just a few feet away. The label has forged a reputation for recovering and reissuing forgotten mo lam and luk thung (forms of Thai roots music) recordings, while the store also stocks the very best in global grooves, from Ethio-jazz to Tropicalia. Unsurprisingly, this bar has the most diverse soundtrack in town, live or otherwise. The schedule is so packed that most nights you'll find some sort of event, whether it's dub, deep-house, showcases from international labels like Awesome Tapes from Africa, live indie rock or frequent performances from Maft Sai's band, Paradise Bangkok Molam Band. As for drink, the bar deals in a throat-searing form of Thai herbal whiskey, ya dong. The next-door WTF Bar & Gallery is another must-visit for politically-charged exhibitions.
Not far from Silom's notorious Patpong Night Market, you'll find this grungy six-story shop-house that's quickly become the neighborhood's one-stop spot for DJ events, craft beer meetups (note: craft brewing is technically illegal in Thailand) and live music. The sight of punters spilling onto the sidewalk in the small hours, queuing for sustenance from the city's top food trucks, is juxtaposed with less salubrious images of Bangkok nightlife: the massage parlor next door, the neon-lit go-go bars down the road. But there are few better places to grab a locally-brewed beer to go with your live music. The recurring YoMoFo series of gigs are a particular highlight.
The beer garden is pumping whether or not there's a band playing in the back room at this homey bar out near the world-famous Chatuchak Weekend Market. This is the place to visit for an authentic Thai night out; it's packed with young first-jobbers digging into spicy gab glaem (Thai drinking food) and downing towers of Leo beer (some of the cheapest around). Aside from all the local talent, international acts that have graced the stage here include Tonstartssbandht, Dune Rats, and Jeffrey Lewis and the Jrams.
This expat-heavy haunt is worth the trek away from the safety of Sukhumvit. Aside from some of the best burgers and hot dogs in town, it's home to one headstrong rock 'n' roll community. Its annual Fatty's Fest has become the stuff of legend: take a grab-bag of Bangkok's best rock acts, add copious booze and watch mayhem ensue. When asked to name his favorite Bangkok bands, Dino Tarasin, guitarist and frontman of Degurada, says: "I've got too many to list. But one thing in common is that they've all played at Fatty's at least once."
The Hotspots
The retro It-spot of a few years ago is still going strong, with its smoke-shrouded balcony pulling a crowd of Ekkamai and Thonglor's hippest on any given night. It's run by the people previously behind legendary live venues Cosmic Cafe and Sonic. While the music focus is not quite as strong here, you can always expect a tasteful, '90s-oriented soundtrack. The inside is filled with vintage bric-a-brac as well as a makeshift stage that's seen many a big name—including an impromptu slot by Pete Doherty, of Libertines fame, a couple years back. The kitchen turns out a solid list of spicy Thai drinking food.
1979 Vinyl and Unknown Pleasures
Take the winding staircase past Black Amber Barber Shop up through some craft workshops to the fourth floor, and you'll find one of the city's coolest—and smallest—vinyl shops. Crammed with Britpop and classic rock LPs, plus some more esoteric world music offerings, it's a surprise that the place can even host live performances. But some of Bangkok's hottest rising indie acts have have cut their teeth on the balcony here, where capacity barely tops 25.
Charoenkrung Road's galleries, bars and nightspots
The past couple of years have seen Bangkok's oldest road transformed, with art spaces and bars breathing new life into old Chinese shop-houses. You'll find the coolest stuff on the fringes of Chinatown, either on Charoenkrung itself or nearby Soi Nana. Soulbar sits in the historic Talad Noi neighborhood, where delicious street food meets greasy mechanic shops. This foundation is referenced in the bar's decor, which features pieces made from old engine parts. The stage is home to nightly funk and soul bands, with the party often spilling out onto the pavement out front or continuing long after the shutters have come down. When it's not hosting photography exhibitions from some of the region's finest, art space-cum-bar Soy Sauce Factory, housed in an actual former soy sauce factory, is also the setting for shows from Bangkok's indie elite. Other notable neighborhood stops include Teens of Thailand, the city's first dedicated gin bar, Cho Why, a multi-floor, multi-disciplinary space that hosts everything from photo exhibitions to swing dance performances on its rooftop, nostalgic drinking den Tep Bar, and 80/20 restaurant which offers seasonal, produce-driven flavors that draw on Thai custom.
The Players
Wannarit Pongprayoon
Wannarit "Pok" Pongprayoon is a true figurehead of Bangkok's underground indie community. One half of the experimental rock duo Stylish Nonsense, he and bandmate Yuttana "June" Kalambaheti are also co-founders of Panda Records, an independent label which recently celebrated 16 years of business. While Stylish Nonsense perform with less and less frequency (but arguably more and more discordance), Pok is no recluse. Indeed, you'll easily spot his lanky frame at live shows all over town—a sign that you're in the right place. A renowned producer, sound engineer and professor, Pok's other legacies include co-founding the staunchly anti-commercial Stone Free music festival, which takes place each year in the Thai countryside, and Noise Market, a DIY music and craft festival which takes over the grounds of Museum Siam several times a year.
Dhyan Ho
Nestled down a residential sub-soi of Sathorn Road, Jam is one of the city's most enigmatic hangouts. The homey, bar-slash-gallery, run by Australian Dhyan Ho and his partner Napanarit "Butter" Savantrach, is now approaching its fourth birthday, making it something of a veteran in Bangkok's ever-shuffling night scene. Ho left his industrial design job in Sydney to chase his dream of opening a bar. But the result is more than that: "Jam is a coming together of ideas and people," Ho explains. Here, the soundproofed walls are rarely free from street photography or street art. The events lineup is probably the most curiously-curated in town, hopping from experimental live music series to arty garage sales, a weekly cult movie night to vintage video game sessions. "Art is kind of integral to everything. I wouldn't be in Bangkok if I didn't find the art scene here stimulating. There's always so much amazing shit going on everywhere," Ho says. Late last year, Ho was also one of the organizers of the Bangkok Underground Cinema festival, which promoted short films by filmmakers and students.
—Carl Dixon
—Photos by Graham Meyer