SCENE REPORT
These 8 Scandinavian Bands Are Emo's Unlikeliest Torchbearers
By Robert Rubsam · January 04, 2019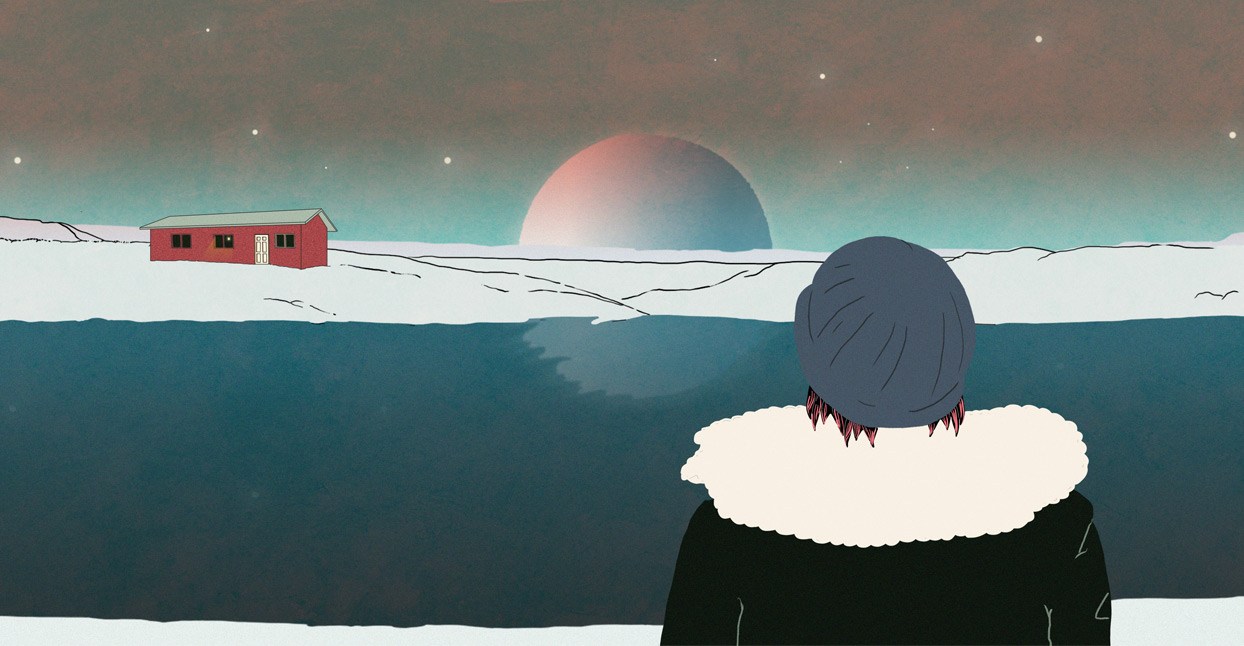 Once upon a time, emo was a dirty word. By the mid-2000s the music-listening public found itself burnt out on jangly quiet-loud choruses, plaintive vocals, and confessional lyrics. Maybe the output got too corny, or perhaps one too many bands broke out of Long Island; who can tell? At any rate, once all the Midwestern greats broke up, and the mainline mopers started to play acoustic guitars and write showtunes, few were left hankering for a revival, if you will, of the weepiest genre.
But people were listening, even if they were mostly students on the other side of the Atlantic. At this time, these same genre hallmarks took shelter in the climate of Scandinavia, the saddest of peninsulas, mixing with the chiming guitars and dramatic crescendos of American post-rock into something bracing and new. These Swedish and Norwegian acts brought an intimacy and immediacy to their music that downplayed the prog inflections of predecessors like The Appleseed Cast's Low Level Owl in favor of roaring climaxes and swooning choruses, at once more dramatic and more human-scale than their American counterparts.
This music was made and heard in Scandinavia, self-recorded by the bands and released on regional labels, but eventually it began to seep out via niche forums like After the Post Rock and the late, great Ateaseweb. Future fans stumbled on these bands via RIYL threads and MP3 blog posts, and, epic by nine-minute epic, they redefined emo into something exciting, innovative, and, most importantly, cool. This was new music, with clear references—Mineral, Rainer Maria, the aforementioned Appleseed Cast—but unbeholden to existing sounds. Why not throw a Casio beat behind your heart-on-sleeve ballad, or start a band with four lead guitarists? Though these groups started from the same basic toolkit, the variety of perspectives and sounds they employ is nothing short of distinctively Scandinavian: chilly music that's equally apt for brooding over a lost love as it is for putting on snowshoes. As with all moments of genuine musical invention, the possibilities presented by this emergent scene were open and endless.
Back in America, where emo had been birthed and then forsaken, others were listening, responding in turn to these Scandinavian sounds with what eventually come to be be called the emo revival. Around 2007, the Count Your Lucky Stars label began putting out CDs by Joie De Vivre and Empire! Empire! that consciously cultivated the same influences, the yelpy vocals and instrumental passages; they also distributed their Scandinavian peers when they could. But, for all their influence, very few of the original bands ever made it out of their specific scenes, released an album on an American label, or toured beyond Europe. Not that they needed to, of course: with the music to judge by, they lapped their heartland peers time and again. Here are eight key bands to get you started.
Sweden:
When executed properly, post-rock inspires a certain anthemic art in its practitioners: the climaxes draw onward, the cymbals get splashy, and the guitars reach for the highest notes on the fretboard. Throughout their 15-year lifespan—from 1996 to 2011—Jeniferever applied that tendency to their dreamy, reverb-soaked brand of emo, piling synths and horns and martial drums on top of Kristofer Jönson's breathy vocals. Evolving from the relatively simple post-rock sound of its first EPs, the later albums include interesting interpolations of new wave and synth-pop, imbuing the music with a welcome punch. Spring Tides and Silesia both stretch their songs well over the six- or seven-minute mark.
EF treads a line between Sigur Ros-indebted atmosphere and a greater emotionalism, and their arty, abstract emo delights in absences and silence. Self-released on their own And the Sound label, every album has been at once poppier and more complex than the last, from the guitar canyons of I Am Responsible to the classical/electro-pop/math-rock hybrids of 2016's split with Tiny Fingers. 2013's Ceremonies remains a high point, employing complex choral arrangements, minimalist horns, and plaintive lyrics on songs that are deeply satisfying to intellect and gut both.
Merch for this release:
2 x Vinyl LP, Compact Disc (CD)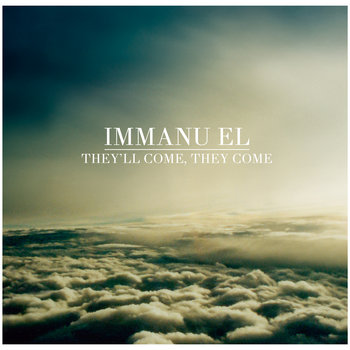 Immanu El make the kind of lush, emotive music that might have played over key scenes on a teen drama, a statement that only appears sarcastic until you consider that the soundtracks to shows like The OC rocketed Death Cab for Cutie and Copeland (to whom IE owe a clear debt) to semi-stardom. Call it inspirational rock 'n' roll, music without rough edges, built to lift the audience with affirmation. Everything, from the pinging guitars to the glittering piano and strings, fits perfectly into place, supporting Claes Strängberg's dreamy, double-tracked cooing. While this style sometimes flirts with easy listening (for example: every Christian rock band), Immanu El have an admirable instinct for experimentation, inserting unexpected counterpoints throughout In Passage, and doubling down on blown-out electronic textures for "Omega," a stand-out from 2016's Hibernation.
Norway:
It would be impossible to cover Scandinavia's emo renaissance without talking about Youth Pictures of Florence Henderson and their How Is Annie label. Begun in 2004 by drummer Morten Samdal, HIA put out many of the scene's first releases, burning small batches of CDs by Rest Of My Life and Morfar, and booking DIY shows. Much of this music made its way online, and Youth Pictures albums like Unnoticeable In a Tiny Town, Invisible in the City—a fascinating amalgam of guitar instrumentals, lo-fi electronica, and what we'd now describe as anthems of the emo revival, with all the assorted accoutrements (keening vocals, eight-minute runtimes, dashes of glockenspiel and cello)—made a dent back in emo's heartland. 2012's Small Changes We Hardly Notice EP was released by Michigan's Count Your Lucky Stars label, itself founded by the Youth Pictures-influenced Empire! Empire! (I Was a Lonely Estate) to release the few DIY bands still loyal to the cause. The music itself remains revelatory, drunk on the possibilities of genre death and home recording. One gets the sense of a band working hours in isolation, processing a huge number of distant influences into something as-yet unheard, all of it possessed by the question: "Why not?"
In contrast to most of the bands on this list, Kråkesølv sing, title, and write exclusively in their first language, Norwegian. In recent years they've transitioned into a friendlier pop-rock sound, but their debut EP is a stunning slice of DIY emo, with its chiming arpeggios, stripped-down drums, and lush harmonies. "Hjørnebrikke" can match any late '90s Chicagoan for simple style (check out that album cover), while "Blåe øya" is a slowcore-infused weeper. It's a remarkable snapshot of an ambitious band's beginnings.
Many of the Scandinavian revival's bands fall into a sort of digital purgatory, born too late to be preserved via physical zines but too early to make a "permanent" footprint on Facebook and Wikipedia. With most of their information confined to out-of-print CDs and Wayback Machine-preserved WordPresses, finding anything concrete about a band like Fighterpilot is next to impossible. Written and recorded (possibly) by members of Youth Pictures, 2007's Between Homes and Travels is a remarkable document, a Low Level Owl-biting collection of samples, strings, and effects pedals that nonetheless feels genuinely anthemic, even moving.
Merch for this release:
Compact Disc (CD)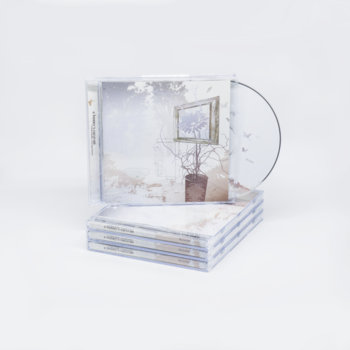 Another fascinating one-off from the mid-aughts, A Bunny's Caravan 2006 LP Draining Puddles, Retrieving Treasures is all back-from-the-mic shouting, with big choruses and breakdowns reminiscent of hardcore-adjacent bands like Texas Is The Reason. That is, when it isn't exploring tape loops and electronic textures on its epic-length opener and the 15-plus minute "Radio: P.C.," which manages to incorporate an anti-corporate radio lecture, church-style organ, and thrashy, Mogwai-aping finale. A Bunny's Caravan broke up without playing a single show, eschewing emo for, among other things, a political career. The duo reunited in 2016 to put out two dance tracks, both full of left turns as their lone album.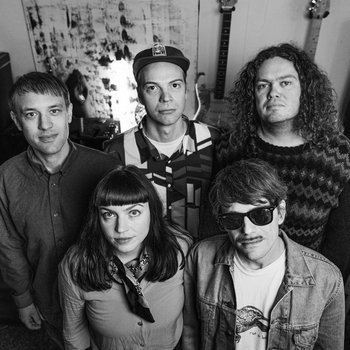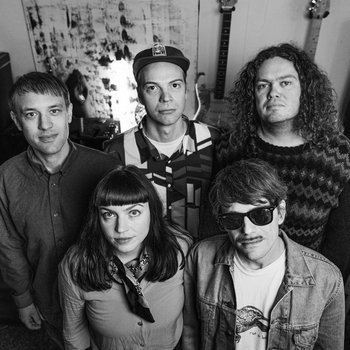 Merch for this release:
Vinyl LP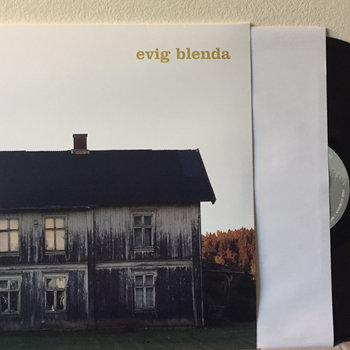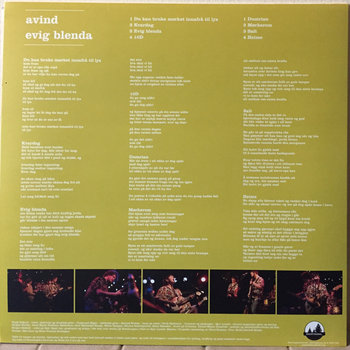 This young band, anchored by songwriter Tonje Tafford, embraces the big guitars and bigger emotions of Tafford's forebears. After several years of singles and 7-inches, Tafford crowdfunded this past spring's Evig Blenda, splitting the difference between her early acoustic pop aesthetic and something much more brazen, full of gleaming highs and sudden silences. It's as tightly coiled as an album can be while still feeling bright and open; highlight "10 D" stabs forward and leaps back, refusing to let loose, while lead single "Kvardag" repeatedly drops in volume to allow Tafford's cries to really hit home. Unlike the vast majority of her peers, she can really sell it, her voice tackling all moods and many styles; In other words, Avind will soon outgrow the underground.