SCENE REPORT
A Guide to the Diverse Cassette Scene of Santiago, Chile
By Saxon Baird · March 28, 2018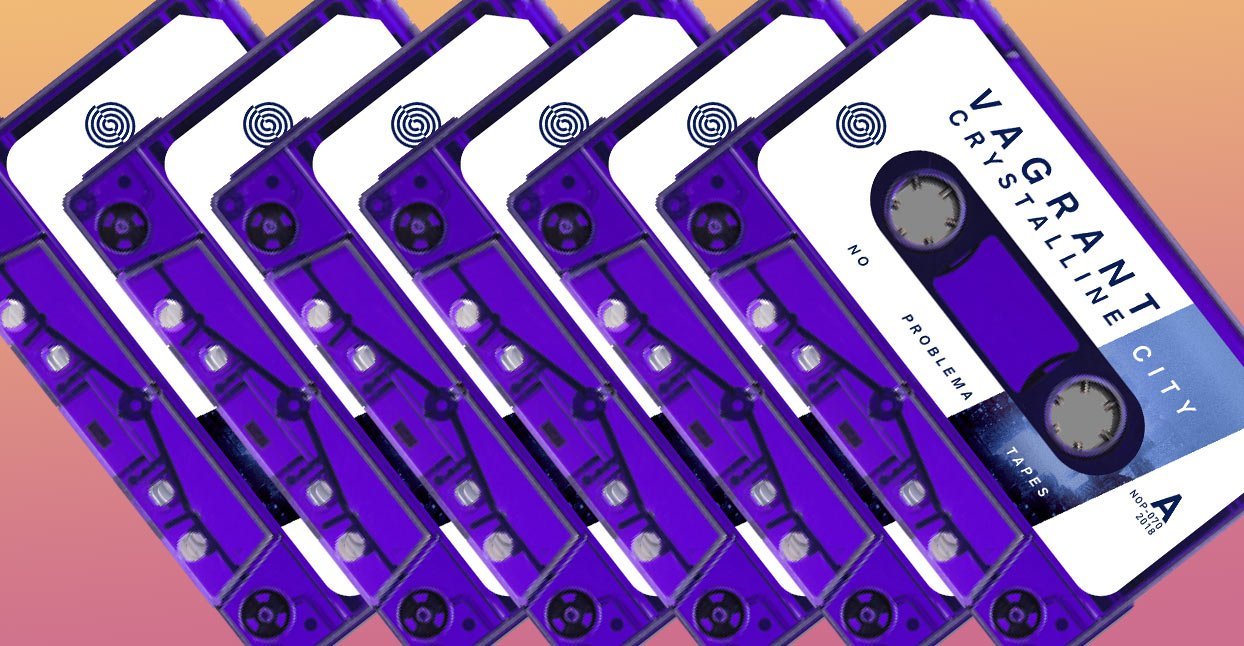 Chilean producer Angelo Zavala is in love with cassettes. "It's a beautiful object," says Zavala, who is more widely-known in the Chilean capital of Santiago as the beatmaker Flakodiablo. "The sound is just so warm and special."
Zavala's love for cassettes helps explain why he co-founded Lunar Tapes in 2016, just one of many imprints that are part of a growing scene of cassette labels in Santiago. Mixing DIY attitude, affordability, and nostalgia, these cassette labels have become a mainline into the eclectic music coming out of Chile's capital, a city where venues for live underground music are hard to come by.
Heavy on the revival of boom-bap and cinematic bedroom-made beats, Lunar Tapes consists of two beatmakers—Daniel Cancino, aka Eggglub, is the other co-founder. All of the cassette tapes are limited-run and come with wild, comic book-style, custom-designed cover art from in-house illustrator Enzo Cortavitarte, who goes by the moniker Enzo44.
The imprint began like many cassette labels around the world: with a desire to find an affordable way to make and release underground music. "We wanted to edit our own material in some physical format," Zavala says of the label's origins. "Particularly on cassette." Zavala and Eggglub decided to join forces to independently produce and release a pair of collaborative full-lengths. The first was Jedddlub, released in early 2016; with it, Lunar Tapes was born.
Before Lunar Tapes, Eggglub had released a cassette on No Problema Tapes, another local Santiago imprint. The label was one of the first to light the flame of this cassette revival in the city and has been releasing troves of vaporwave, electronic, and experimental music from Chilean artists and beyond since 2013.
The founders of No Problema Tapes started the label around the same time they began DJing all-cassette sets at small shows around the capital. It was during this time that the founders decided to release limited-edition cassettes of some local producers. As label co-founder Pablo Salas Monares notes, their first tape was a set from Monares's DJ alias Altiplano and it was quite unique. "[It] was recorded on a JVC machine," Monares says. "It's a very special tape, because only 10 copies exist, and the cassette glows in the dark."
In 2017, the label released their most ambitious cassette project, a massive four-tape boxset dedicated to Leyland Kirby and his Caretaker project. The release, titled Memories Overlooked: A Tribute to The Caretaker, features six hours of music from over 90 different artists. The release was done in collaboration with electronic producer Nmesh, who curated and produced the collection. All proceeds of the cassette boxset go to Alzheimer's research. "We focus mainly on releasing what we think is good," says Monares. "That can really be anything."
The origin story of Infinito Audio, another Santiago-based cassette label that regularly collaborates with No Problema Tapes, mirrors this same desire to release music that they love. "Our way of selecting the material is by listening to it," says co-founder Mente3000. "When we feel the emotion of the sound that we are looking for, it is accepted."
Mente3000 has been part of the music scene in Chile since 1993, when the country was transitioning out of the brutal dictatorship of Augusto Pinochet and had little music scene to speak of. After a six-year stint in Barcelona during the early 2000s co-running the Fueradeserie! label, Mente3000 returned to the capital, where he joined forces with Julia Bande in 2016 to launch Infinito Audio. Their goal is now to create a label in Chile similar to emblematic labels such as Warp or Rephlex Recordings.
"Infinito Audio is not about a specific style or music genre," Mente3000 says. "What matters to us is the sound, the sensations and emotions that bring to you."
An unabashed nostalgia for the cassette format is also a driving factor. "We went through our music collections and explored how they were connected with our personal history," Bande says. "The CD that you had 15 years ago, the folder of [an] MP3 playlist that you made for a friend, the cassette that you lent and still miss, the album that you love because you were there when your friends recorded it. This was an exercise full of nostalgia and made you want to have that music in your hands, as an object. With that feeling we started to work on the label."
Another major part of the reason why Mente3000 and Bande started releasing music on cassettes was affordability; there isn't a place to press vinyl in Santiago. Professional CD production usually requires large orders, in excess of 500 copies, that most underground Chilean artists can't afford. Releasing on tape doesn't put much of a dent in the wallet compared to these other formats. It also allows labels to control nearly every aspect of the tape's production.
"Vinyl is way out of reach," says David "El Buga" Bugueño, a Santiago-based DJ and journalist. Bugueño experienced this first-hand once when he ordered a record from abroad. The price of shipping it to Santiago and getting the record past customs ended up saddling Bugueño with a nearly-doubled purchase price.
"Sure, everyone wants to be on vinyl," says Bugueño. "But it's much more expensive to produce when you consider the price of shipping and the fees on imported products."
For Mente3000, this difficulty also brought about innovation.
"Chile does not have a quality press, or much support for the independent music industry," says Mente3000. "But sometimes the lack of media and resources encourages new scenes to emerge independently—currently there is a growing scene of younger people creating and fighting for their own means here."
What fuels the spirit of these unique and creative cassette labels in Santiago are not just the revival of the format, but what they are releasing. Many of the labels don't solely focus on new music, but use the low cost of cassette-producing to shed light on Chile's underground music history, releasing out-of-print material from the early 2000s. Many of the records had never been previously released on any physical format.
In 2014, No Problema Tapes re-released the compilation 9 Años de Música Experimental en Chile, which was originally released online in 2000 and passed around on burned CD-Rs. Last year, Infinito Audio released a number of out-of-print recordings from Chilean electronic artists Esqueleto and Diego Morales. They even put out a cassette of a Chilean a cappella group called Canción De Amor Desea Verle.
"There was a need to rescue this material. I think it is very interesting how music gives understanding of a time and place in particular, and how it makes you think about the way [music from that time and place] influences what is going on now," says Bande.
Another label, Artes & Oficios, has also taken the dive into re-releasing music from Santiago's musical history. But unlike the cassette labels discussed above, Artes & Oficios focuses on a different scene: punk and hardcore.
After releasing a cassette of his own band Naves, founder Jorge Scehain started to specifically focus on bands from Chile who released music when few groups could afford physical releases. He decided to drop their music on file-sharing, peer-to-peer programs similar to Napster. His first project was to give early 2000s Chilean screamo outfit Leidan a proper, physical release of their self-titled EP, including extensive artwork and liner notes to make the visual part of the band's music come to life for the first time.
"The goal is to reimagine and redesign the artwork while remastering the tracks," says Scehain. "It worked out great, and [it] was a real pleasure to work with a band that I grew up listening to. So I kept doing it."
The visual aspect of the releases is collectively important to these small cassette labels. The music comes first, but the meticulous way the labels make each release a visually stunning object adds to the overall experience. For Zavala of Lunar Tapes, the work of their label illustrator Enzo44 is integral. "It's a unique and recognizable style that is already a distinctive element of the label," says Zavala.
The ultimate goal of these small labels, though, is to give more exposure to the underground music scene in Santiago and the entirety of the country. It also often means connecting with artists outside the country and releasing music from non-Chileans. Infinito Audio has plans to release music from Uruguayan outfit lsla Panorama later this year and just this month put out a tape from Portland, Oregon experimental producer Jordan Anderson. No Problema Tapes already regularly releases music from other international artists, in addition to local acts. Call it networking with cassettes.
"Chile is separated from Latin America because of the Andes and the rest of the world," says Bugueño. "It feels really disconnected. So, the way we connect to the world is through mediums like TV, internet, and, of course, music."
Zavala agrees: "Our goal in addition to being able to publish our own music is to be discovered and make connections at a national and international level."
Lunar Tapes plans to up the number of copies produced with coming releases and find a way to bring these releases outside the borders of Chile. The work is already beginning to pay off. "Lately, we have seen a kind of boom for instrumental hip-hop in Chile and around the world," says Zavala. "It makes me happy to think that we have helped to promote it with the grain of sand that is our label."
Merch for this release:
Cassette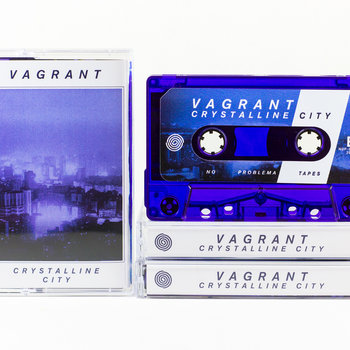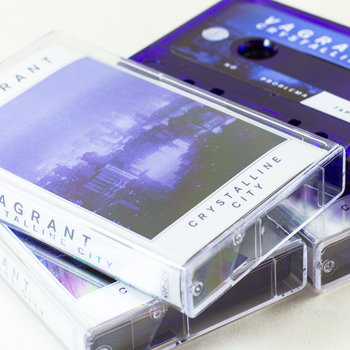 The torchbearers of the underground cassette scene in Chile, No Problema Tapes was one of the first labels to revive the cassette format in the country's capital. Starting in 2013, No Problema Tapes has released over 60 colorfully-designed, limited-edition cassette tapes consisting of lo-fi, experimental electronic, vaporwave, ambient, and more. While the label began by releasing local Santiago artists such as co-founder Altiplano and acid house producer grandsonbeats, No Problema Tapes now also puts out music from artists around the globe including Parisian producer CVLTVRΣ. They regularly collaborate with other cassette and underground music labels from Chile and elsewhere. Their most recent release features the atmospheric electronic vibes of American producer Vagrant.
Merch for this release:
Cassette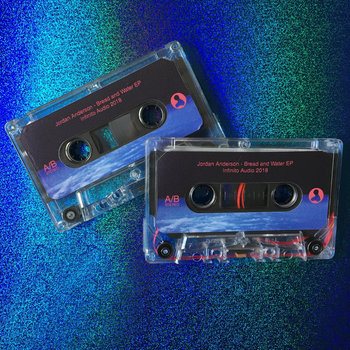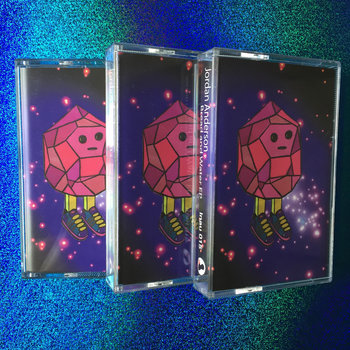 Founded by Mente3000 and Julia Bande, Infinito Audio's catalog already features a diverse range of experimental, electronic, lo-fi pop, and more—new releases and represses of out-of-print gems—since its inception in 2016. Some of its more ambitious releases include Black Ring Tunes, a 27-minute recording composed and interpreted by Alejandro Palacios featuring 66 trumpet melodies recorded with a cell phone, intended to be used as ringtones, and the re-release of a live recording from Chilean a cappella group Canción De Amor Desea Verle, performed in 1998. The label has also dropped music from well-known Chilean electronic producer Raw C, and their most recent release is the acidified EP Bread and Water from Portland, Oregon producer Jordan Anderson.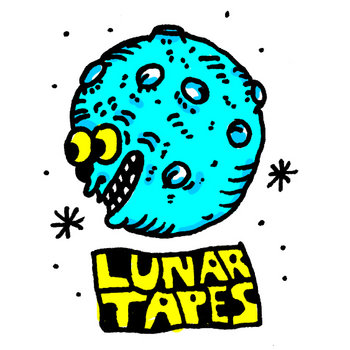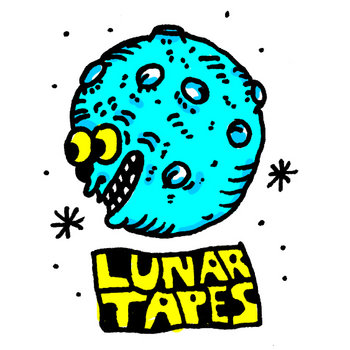 Merch for this release:
Cassette, T-Shirt/Apparel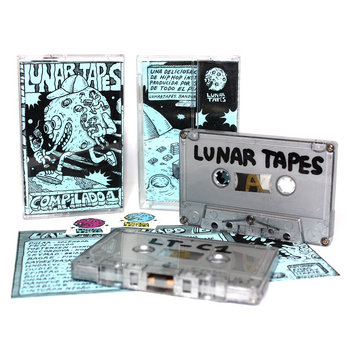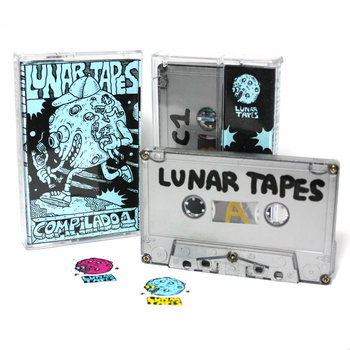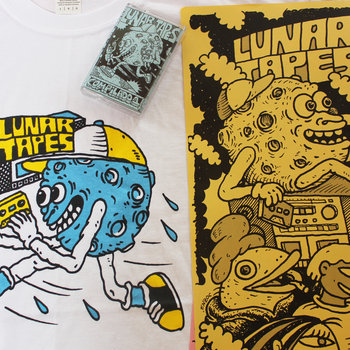 The limited-edition cassettes that Lunar Tapes releases are instantly recognizable due to their R. Crumb-like hand-drawn covers courtesy of local artist Enzo Cortavitarte, aka Enzo44. Started by two Santiago beat makers—Flakodiablo and Eggglub—the cassette imprint specializes in a love for lo-fi beats, backpack raps, and early 2000s-influenced boom-bap. Their recent release Lunar Tapes Compilado 1 spotlights the label's ambition, featuring underground beatmakers not just from their own backyard but from Japan, Greece, Mexico, and elsewhere.
Merch for this release:
Cassette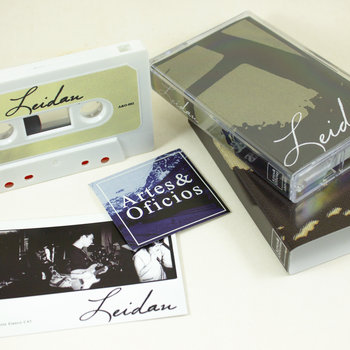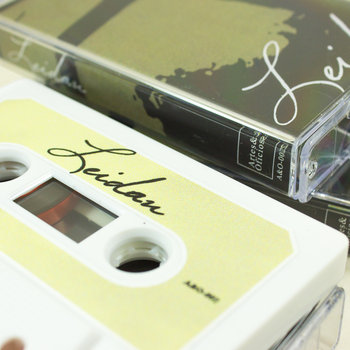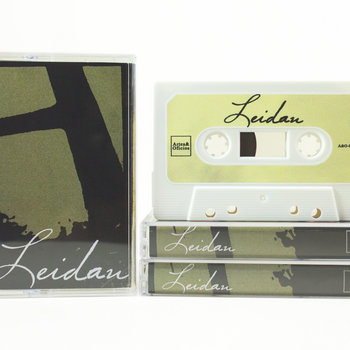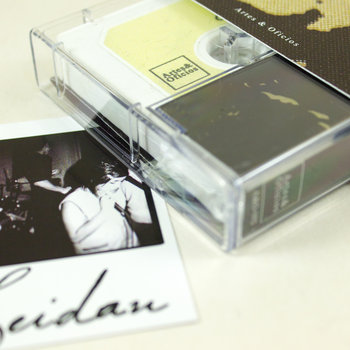 Hoping to be something of an archival treasure chest for Chile's small, but prolific punk scene, Artes & Oficios focuses on releasing fiery recordings of emotive hardcore and screamo from the early 2000s that never saw a proper physical release. Started last year, the small imprint has released six cassettes so far, from an EP originally recorded in 2014 by post-rock outfit La ciencia simple to the entire discography of music recorded in 2003 by the short-lived, Santiago-based emotive hardcore band Leidan. Each limited-edition cassette is self-described as "hand-crafted" and comes with extensive liner notes and photos of the bands.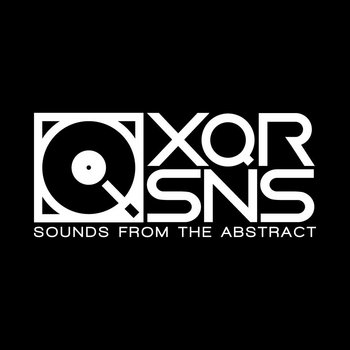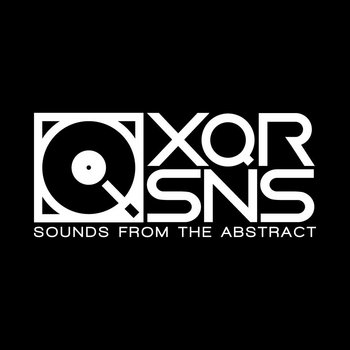 Merch for this release:
Cassette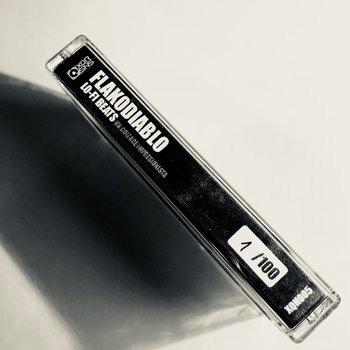 The Chilean cassette revival isn't restricted to the country's borders. Germany-based, Chilean producer hip-hop Brous One has kept a close eye on what's going in the capital and followed suit, releasing expertly-designed instrumental cassettes. So far, XQRSNS has dropped releases from Chilean beatmaker (and Lunar Tapes co-founder) Flakodiablo, as well as fellow countryman JetYawar.
-Saxon Baird