SCENE REPORT
An Introduction to San Antonio's Roots-Inflected Alternative Country Scene
By Josh Feola · February 10, 2021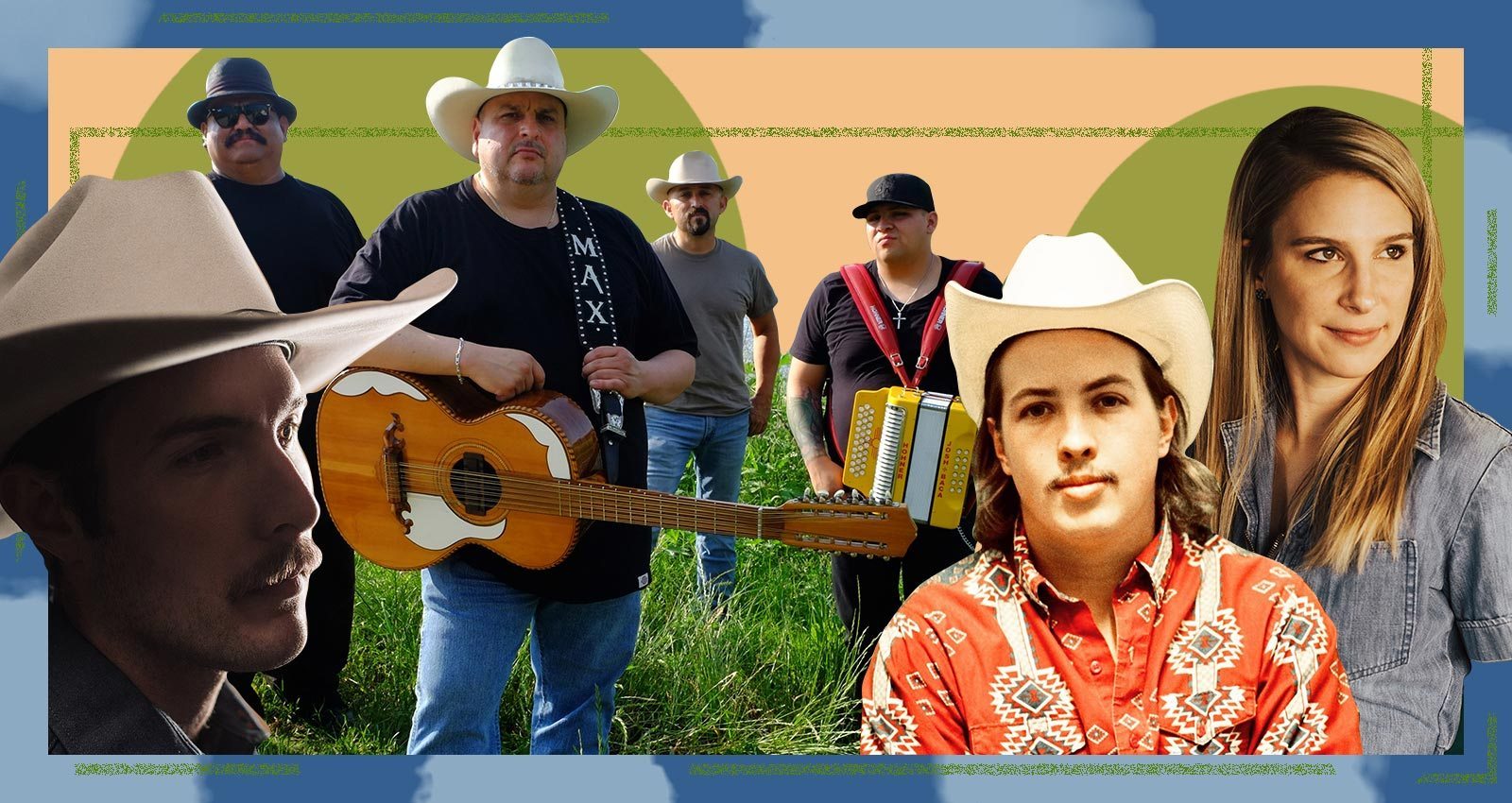 "When we opened this place, we knew we were filling a void," says songwriter Garrett T. Capps in the outdoor patio of The Lonesome Rose, the self-styled honky tonk that he co-owns in San Antonio, Texas. Opened in November 2018, the Rose grew out of a still-talked-about Cinco de Mayo gig that Capps and his friend Daniel Rosen booked at another venue earlier that year. Headlined by local conjunto legends Augie Meyers, Flaco Jiménez and Santiago Jiménez, Jr., backed by Capps and fellow local alt-country mainstay D.T. Buffkin, the all-day affair was "one of the most legendary local gigs ever," in Capps's memory. "I feel it really kickstarted my local career, and the energy carried its own way."
Drawing from that energy, the Lonesome Rose opened a few months later on San Antonio's nightlife-dense St. Mary's Strip. Despite the fact that they haven't had live music in about a year, the Rose has built and maintained, "a reputation as being one of the only consistent live music venues in San Antonio," explains Capps, "because our live music scene is scattered… The San Antonio roots scene is so all over the place, and the 'cooler,' for lack of a better term, roots stuff has never had a home."
San Antonio has a long history of mixing together musical influences from a diverse well of sources stretching back to the 19th century, when European and Mexican forms collided to produce conjunto. "It's never been odd to see bands mixing country music, polkas, and Tejano at dancehalls and honky-tonks in San Antonio," says Rosen, who also has an ownership stake in the Lonesome Rose. "They come from the same place within cultures that were right next to each other."
Frustrated with a lack of venues catering to their particular taste for the grittier, less-polished side of country music—as opposed to the more mainstream venues catering to polished Nashville country or Tejano groups—Capps and Rosen started booking shows at non-traditional spaces in the city five years ago, including a furniture store and a dive bar below a bowling alley. Since opening their own spot, they've attracted a loose cohort of country-adjacent artists from San Antonio and nearby Austin, which has a more nationally known alt-country scene, and provides more opportunities for professional development in the field.
But San Antonio's musical roots arguably run much deeper, and the Lonesome Rose is helping to articulate a new spin on this old sound. Here are a few alt-country (and country-adjacent) artists contributing to San Antonio's unique meld of roots-inflected alt-country and Tex-Mex music.
—
Originally "Born in San Antone"—as his most famous song goes—Capps was converted to country music in high school after stumbling across Robert Earl Keen. "His songs were timeless, his voice genuine, and the sarcasm was apparent," says Capps, subtly nodding to his own at times sardonic, but lighthearted and catchy, songwriting tendency. Capps was later attracted to Hank Williams III, whose "rowdy and fun, kinda dumb, and super catchy" style also remains a clear influence. After gigging on the Austin music scene for a while upon graduating college, Capps returned to San Antonio and found his groove as a booker and songwriter, collaborating with big local names like Augie Meyers of the Sir Douglas Quintet, and Max Baca, the Grammy-winning bajo sexto player and founder of San Antonio Tex-Mex group, Los Texmaniacs. Capps has released a few projects during the pandemic, like the lushly orchestrated and modular-synth-tinged alt-Americana EP Nobody's Gonna Help U. His latest project is the "krautrock fiesta" spinoff band, Nasa Country, whose debut album—recorded at legendary Texas recording studio Sonic Ranch—arrives later this year.
Merch for this release:
Compact Disc (CD)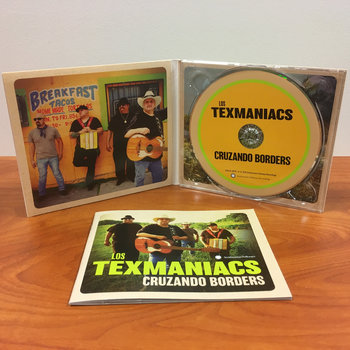 Though the baseline sound at the Lonesome Rose tends more toward alternative country, its bookings reflect the porous line between "country" and "conjunto" that's defined popular dance music in San Antonio for generations. Grammy-winning conjunto band, Los Texmaniacs have been a staple in the city since the '90s, and made their Lonesome Rose debut to a packed house in May 2019. The musical journey of bandleader Max Baca reflects a deep-seated San Antonio tradition of sonic hybridization. Born into a musical family in New Mexico (his father was a regionally popular accordionist), Baca caught his major break in 1990 when he was asked to sit in on the six-stringed bajo sexto bass guitar for the Texas Tornadoes, a San Antonio super-group composed of alt-country legend Doug Sahm, his longtime collaborator Augie Meyers, world-renowned accordionist Flaco Jiménez, and pop- and country-charting "swamp rock" pioneer Freddy Fender. Baca joined them for a sold-out coliseum gig during a state fair in Albuquerque, and ended up playing with them until Sahm's death in 1999.
"They never got any radio play, because the stations didn't know if they were country, if they were conjunto, if they were Tex-Mex, if they were pop," says Baca, lamenting that his group faces the same problem today. Los Texmaniacs stick to conjunto's roots, composing for the traditional four-piece setup of accordion, bajo sexto, bass, and drums, building multi-part vocal harmonies into most tunes. "The music we play honestly is considered folk music," Baca says, adding that in terms of radio play his band tends to get overlooked by major stations playing more polished and popular Tejano. Baca says he likes to play at the Lonesome Rose because it's the rare gathering place for a young, intercultural audience appreciative of their music. "There were a lot of young Chicano people that are into the movement, and that are proud to be Chicanos," he says of previous shows there. "I really dug that part of it, because that's who we are. Yeah we can go out of the box a little bit on the music, but we have to be who we are, you have to play the music to who you are and be genuine to who you are. That's why conjunto music is my passion, because that's who I am."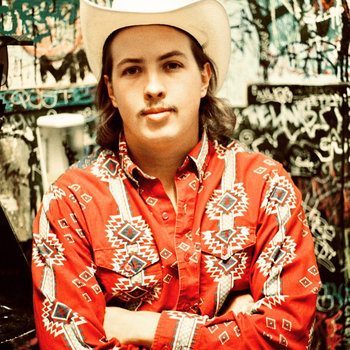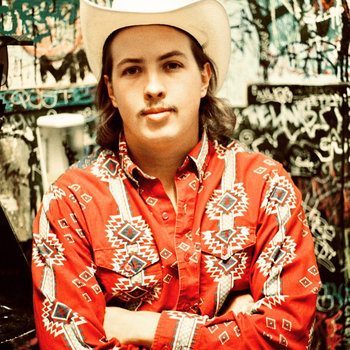 Another born-in-San-Antone songwriter, James Steinle had an unusual upbringing, growing up between South Texas, Saudi Arabia, and Germany, where he has extended family. Steinle went to high school in Jourdanton, TX, about an hour south of San Antonio, and today considers Austin his "musical home" due to its "culture of singular songwriters." But Steinle reserves deep admiration for the specific fusions that have been rooting in South Texas for generations. "To me, traditional German music and Tejano music are nearly one and the same, with some geographical variance," Steinle says. "For all of the awful things that colonialism and Manifest Destiny have brought…every now and then you find a thread of silver line in the darkness, such as the cultural congruence of German immigrant mine workers sharing the accordion with their Hispanic co-workers, [and] the introduction of waltzes and polkas to Latin music to create a genre that is one of the definitive regional identifiers."
Steinle's music tends toward spare and deep storytelling meditations, like on his 2020 concept album The Man from the Mountain. He also explores his own German heritage with a lighter touch on tracks like the infectious drinking anthem, "Ein Schnapps, Ein Bier," and the rousing oompah of "Steinle Jamboree." He credits Capps and company with "DIY-ing a flourishing scene into existence," calling Lonesome Rose "the quintessential San Antonio venue to embrace all the cultures in one geographical location and promote the next generation of people continuing the tradition."
Another artist deep in the Lonesome Rose fold is San Antonio-born, Austin-based songwriter Kathryn Legendre. Like Steinle, she grew up absorbing San Antonio's unique mix of sounds and musical traditions. "Cumbias and German polkas were just as much a part of my musical upbringing, as was '90s country radio and my Grandpa's classic country record collection," she recalls. "What I think all of those have in common is that they're all very danceable—from the beats, to dance styles, and even popular venues/dancehalls—and that a lot of the San Antonio music, cultures, and traditions are largely centered around community."
Legendre moved to Austin in 2010, and has found a fulfilling niche playing on the alt-country circuit there—a much bigger and more professionalized scene than that in San Antonio. She refers to her own music, like recent downtempo single "One Long Sad Song", as honky-tonk. That tag, she says, "represents the real—not necessarily glamorous—side of life. Physically, it's a divey meeting place for all. Musically, it includes good and bad themes, but in the end, the music speaks to people because of shared experiences." Along with Capps and Steinle, Legendre has released music via Shotgun House records, which was launched by Daniel Rosen in 2017 and has evolved into Lonesome Rose's de facto house label. The label is currently preparing a "hard conjunto" album for Santiago Jiménez, Jr., with Max Baca on bajo sexto.
Capps and Rosen don't like the term "punk country," but "there tends to be a lot of punk rock roots in the country we book here," according to Capps. Before writing his own tunes Capps drummed in a doom metal band, and Rosen is well-known in the hardcore scene as the singer of Bitter End. The "closest thing to punk" they've booked at the Lonesome Rose is Hickoids, a band formed in San Antonio in the '80s that would became a regular on the storied Austin punk scene that also included the Big Boys, Dicks, Butthole Surfers, and Scratch Acid. After many years on the Austin scene, Hickoids founder Jeff Smith—"the cowpunk king of San Antonio," according to Capps—moved back home and is still very much on the scene today. His Saustex label is an incredible archive of San Antonio hybrid sounds from 1970s Tex-Mex garage band The Krayolas to the more recent stylings of Piñata Protest, a San Antonio band mixing conjunto and street punk. Los Callajeros, an "abuela approved" band featuring members of Piñata Protest, are also familiar faces at the Lonesome Rose.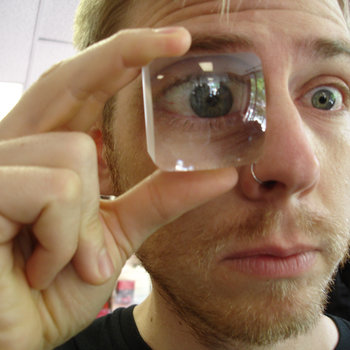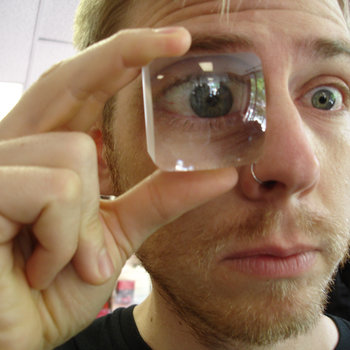 At first brush, the output of sculptor, field recordist, and sound artist Justin Boyd seems like an awkward fit for alt-country, but the artist has deep musical roots of his own. His father played in a big family band with fiddle, piano, guitar, and bass, and Boyd started experimenting with home recording from a young age. Boyd's solo work as a musician reflects his practice of manipulating familiar source materials into uncanny but compelling soundscapes—an approach that can be heard in different ways in his 2019 album of intentionally scratched Folkways records, or his just-released collaborative project Sounds From A Single Input.
After seeing Capps perform around town, Boyd reached out and the two began jamming. One early fruit of this collaboration was an ambient remix of Capps's 2018 album In the Shadows Again, which Boyd refracts through a real-time process of modular synthesis into a slow-moving body of deconstructed country music timbres. Boyd is a full-time member of Capps's latest project, the more experimental, kraut-leaning Nasa Country, along with Torin Metz, aka Driftinwoods. Check out the latter's recent album More Tallow Tea for an electro-acoustic, at times Fahey-esque, take on alt-country.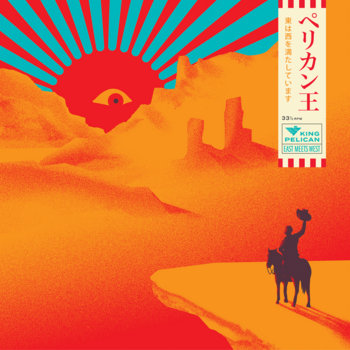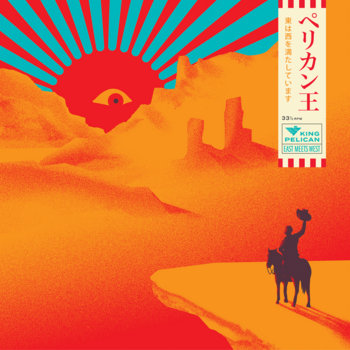 Merch for this release:
7" Vinyl, Compact Disc (CD)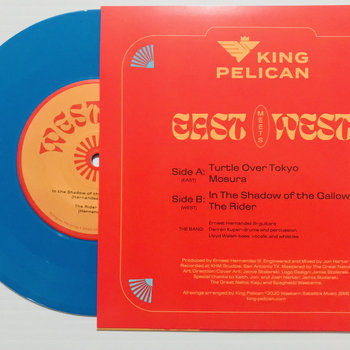 Despite closing their stage to the public during the pandemic, the Lonesome Rose has found resourceful ways to keep its scene ticking along. They recently filmed a series of "lounge sessions" for Texas Public Radio that began airing in January. One of the bands featured there is King Pelican, who Capps calls "one of the best active American surf bands." Their 2020 album East Meets West sees the band mining a hyper-specific niche—the liner notes reference the "Japanese musical style of Eleki, which was created in 1960s Japan by mixing the aggressive guitar style of The Ventures with Japanese modes, melodies and style." Like most serious players in San Antonio, though, they've crossed streams with the Tex-Mex sound, at one point backing up the famous Chicano soul singer Rudy "Tee" González.
"The remnants that show up when the dust is settling from the pandemic are gonna be hilarious," says Capps with his signature understated drawl. "How did a country music venue become one of the only venues [in San Antonio] with in-house talent booking?" With a network that extends in many directions at once—from the bedroom pop of married duo Dreambored to the country-tinged rockabilly of house regulars Two Tons of Steel—the Lonesome Rose persists for now as a bastion of a generations-deep sound special to San Antonio.