SCENE REPORT
On the Come Up in Music City: Rising Rap and Soul in Nashville
By Kat Harding · Illustration by Brandon Celi · March 23, 2017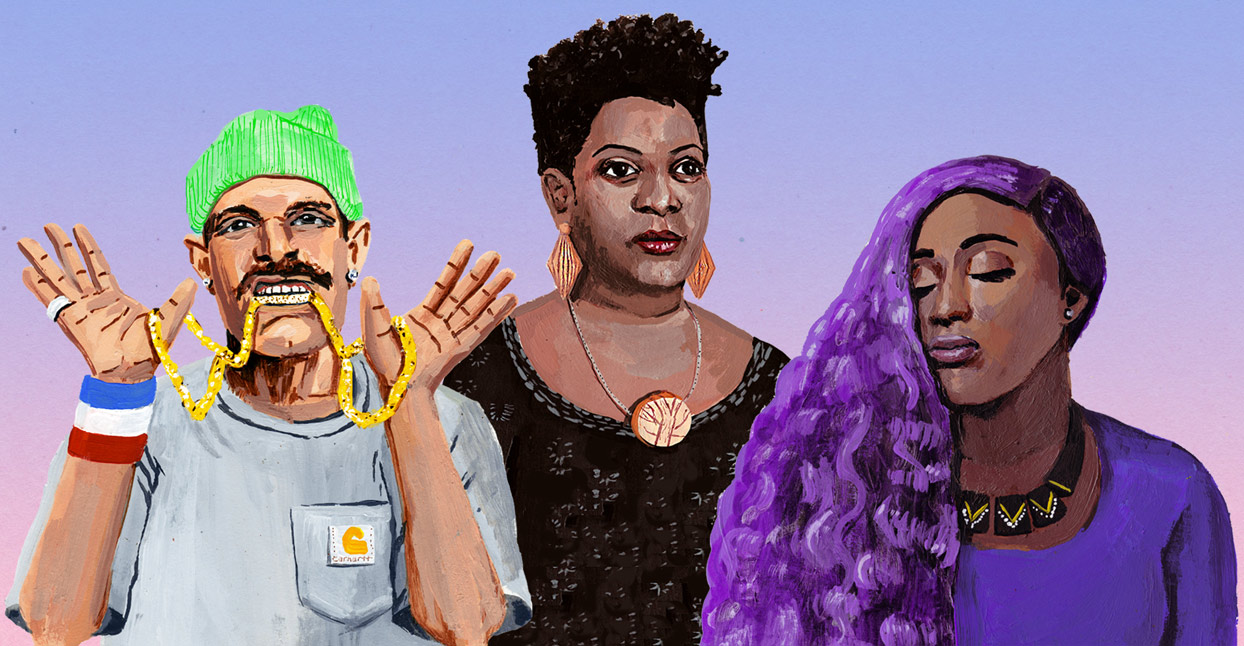 Though it's historically well-known for its country music scene, Nashville, Tennessee isn't just the town of honky-tonks and the Grand Ole Opry. With indie labels like Infinity Cat and Nervous Nelly Records providing a showcase for punk and rock, and with Americana and folk lining the rosters of Jack White's Third Man Records and Dualtone, Nashville these days is truly Music City, writ large. Pop aficionados can also find a place here, as well as anyone interested in hip-hop and R&B. It's those last two genres that have seen the biggest growth lately, as former residents of LA and NYC flock to the city, and established locals can finally find both collaborators and an audience to help support their craft.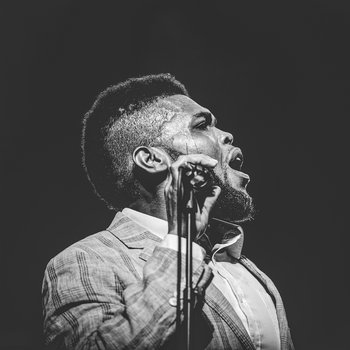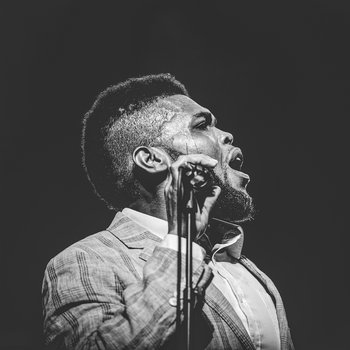 Merch for this release:
Vinyl LP, Compact Disc (CD)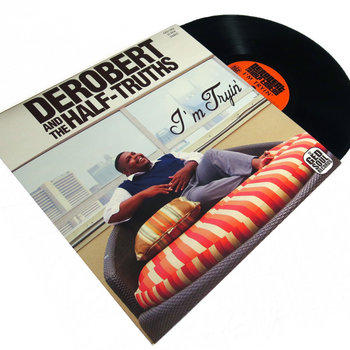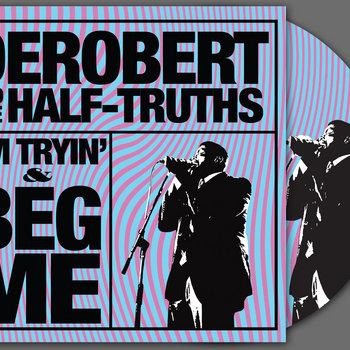 Growing up with gospel music in the church, DeRobert Adams, of the G.E.D. Soul Records band DeRobert & The Half-Truths, moved to Nashville's sister city Murfreesboro in 2000, home of MTSU, where he joined his first band. He's been making music ever since. G.E.D. Soul has been one of the hardest-working labels in Nashville for the last decade, producing, recording, and distributing funk, soul, and R&B tracks, mostly via the label's Poor Man Studios in north Nashville. Boasting what the label calls an "analog aesthetic," the records feel like lost gems dug out of a dusty stack of retired jukebox 45s. Label owner Nicholas DeVan says "Country is still the main attraction, but there's always been an enormous amount of non-country music being recorded and performed here. I would say that we are seeing a different type of person being in the music scene here, lots of LA folks and musicians from other cities. I feel like Nashville has always been a destination for musicians that need a more low key city than LA or New York; people come here to lose the big city vibe."
Soul singer Saaneah, a Nashville native, grew up on Jefferson Street, a vibrant area on the north side of town full of speakeasy-style bars, nightclubs, and theaters. The area is famous for being the home of Fisk University, a historically black university that's also the birthplace of the Fisk Jubilee Singers, an all-black a cappella group, who traveled to England in the 1870s to play for Queen Victoria. Upon hearing their angelic voices, the Queen exclaimed they must be from the "Music City" of the US, and the nickname has stuck to Nashville ever since. Saaneah, whose name means "one who brings the knowledge of peace and love," specializes in soulful songs that she calls "mantra music." Uplifting and inspiring, her tunes are influenced by greats like Ella Fitzgerald and Nina Simone. A graduate of the Nashville School of the Arts and a commercial music major at Tennessee State University, Saaneah says that Nashville has a collaborative and supportive scene, one that isn't too competitive to be fun. "A lot of people aren't coming to Nashville for country. They're like, so…where's the jazz and the blues and the funk and the soul?" Saaneah says. "Because the crave for for R&B and soul music is becoming so strong, a lot of the venues are not cutting us off anymore. They used to kind of shy away from having hip-hop events," she continues. She credits the influx of well-known celebrities to Nashville and surrounding suburbs, including producer and songwriter Shannon Sanders (who's worked with luminaries like Jill Scott and india.arie), as a sign of the growing soul and R&B scene.
The Boom Bap is one such night dedicated to showcasing the new sound of the city. A monthly local hip-hop series with featured guests, DJs, and more, The Boom Bap has been a reprieve for hip-hop heads for nearly a decade. According to Nekos Barnes, curator of The Vinyl Club hip-hop nights, and a DJ on WXNA-LP community radio, "The city is getting lots of young, vibrant, creative people from all over the country" who are investing in the soul, hip-hop, and R&B scene. He's said the community has always been welcoming, with DJs and MCs "open to letting others share the spotlight," mimicking the culture of co-writing and collaboration often found in country music.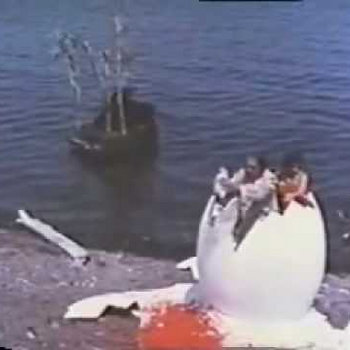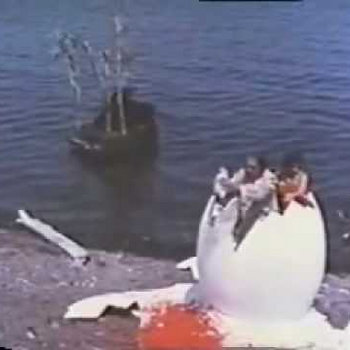 Called a "mystery man" by his manager, Jota Ese has been making beats since he was 16, DJing at a pirate radio station; these days, he releases tapes full of lo-fi beats over a landscape of often-bizarre samples, with each song clocking in at under two minutes. Ese's label, Day Old Records, began by putting on DIY shows and getting involved with skateboarding and fashion, born out of necessity to put out the kind of rap music he wanted to hear in Nashville, putting on DIY shows and getting involved with skateboarding and fashion. Broad St. fashion house and music collective manager Justice Slone, who works with rapper Zach Taylor, started Broad St. for many of the same reasons Ese started Day Old. Stone says his group embodies "everything that is the hip-hop/soul/R&B/dance scene in Nashville"—a collaborative, hard-working, and welcoming scene for established veterans and newcomers alike. Soul singer Kyshona Armstrong agrees, saying "I've definitely found a community of artists that look and sound more like me and are all about lifting on another up and shining a light on the soul scene in Nashville." A former music therapist for incarcerated adults and children needing emotional or behavioral help, Armstrong's authentic and vulnerable lyrics are easy to connect with. She's carved out an active role in the Nashville music scene, volunteering with Tennessee Teens Rock Camp and participating in the annual "She's A Rebel" all-female cover night, raising money for a variety of feminist causes.
Merch for this release:
Compact Disc (CD)
DeRobert Adams sees R&B as something of a twin to country, in that both are written and performed from the heart and soul (indeed, the two genres have an intimately tangled history). "We take the vibe of Nashville and put it into soul and funk styles," G.E.D. Soul Records' DeVan says. To Adams, a highlight of Nashville is the celebration and spotlight on hardworking musicians, a historic feature of the city that is unlikely to change, no matter what genre.
– Kat Harding