SCENE REPORT
Experiments in Solidarity in the Prague Underground
By Andra Nikolayi · September 28, 2021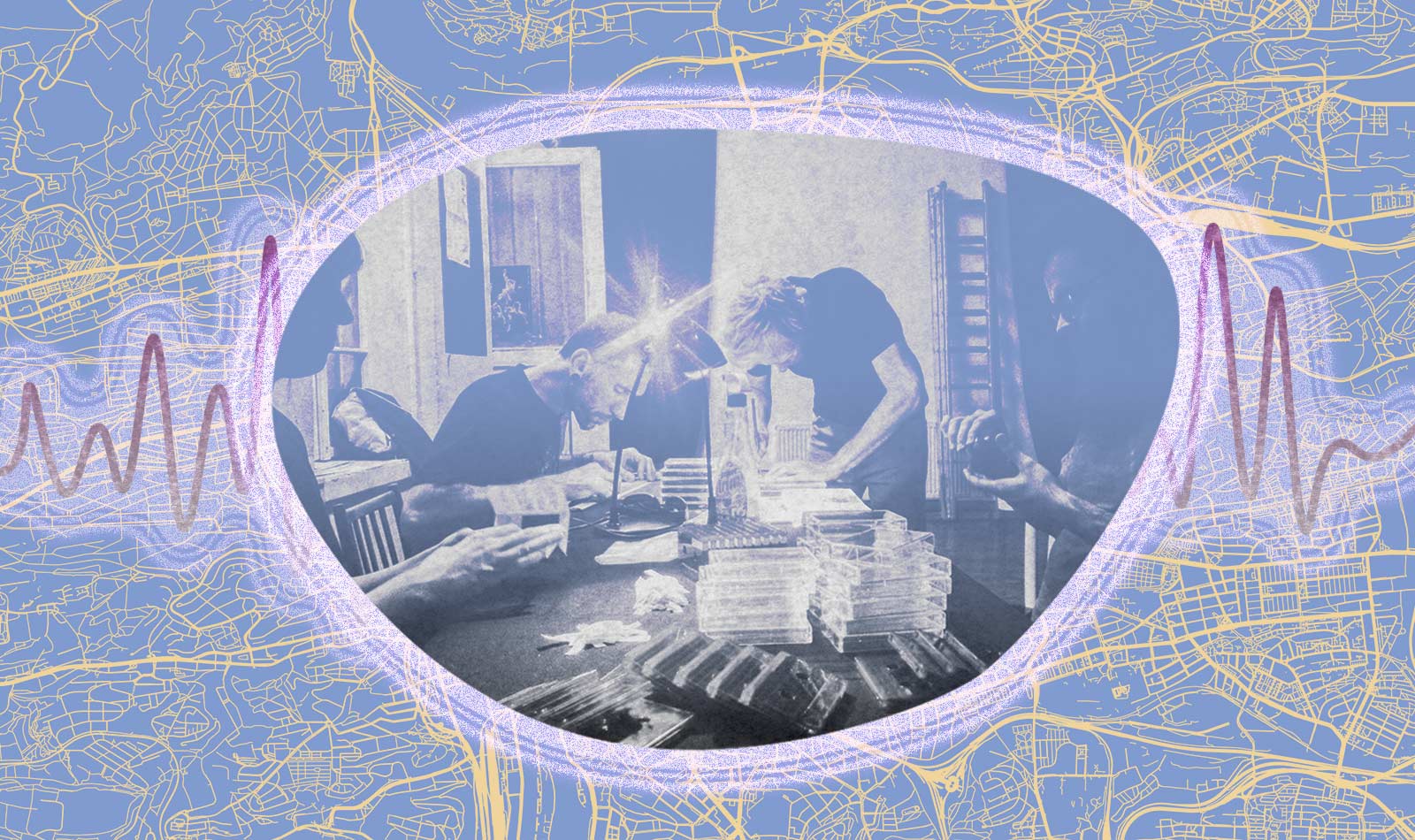 One of the main issues faced by numerous artists from the former Eastern Bloc is their almost complete lack of visibility in the global media. Even EU-member countries like Romania and Hungary have let a hyper-individualist strain of capitalist competitiveness flourish, pushing only a select few into the press/festival circuit. By contrast, places such as Slovakia or the Czech Republic have focused on local organizing instead. Nowhere is that focus as prevalent as in Prague, where several art/music crews, community-run spaces, and other initiatives focused on solidarity have taken root.
Cinephiles might be familiar with Prague from the iconoclastic tradition of the '60s Czech New Wave movement, where revolutionary directors made films like Vera Chytilová's anarcho-feminist absurdist comedy Sedmikrásky (Daisies) (1966), Jaromil Jires's surrealist coming-of-age horror Valerie and Her Week of Wonders (1970), and Jiří Menzel's delightfully horny social commentary Closely Watched Trains (1966).
My first foray into the Prague underground was through a writer's residency funded by a Romanian culture grant in 2017. I familiarized myself with the bubbling experimental DIY scene, from A2+ events organized by Jan Klamm, editor of the anarchist mag A2, to those put on by French noise liaison Romano Krzych, who was responsible for bringing the Le placard headphone festival to Prague. I learned about the institutional efforts to encourage sonic exploration, from the improvisational sessions hosted by FAMU with professor Michal Kindernay to video and sound art projects created in university arts programs. I saw the cutting-edge electronic music and contemporary art groups that crystallized around Creepy Teepee festival, Medicine events and Blazing Bullets DJ collective.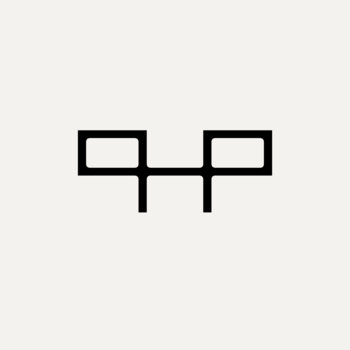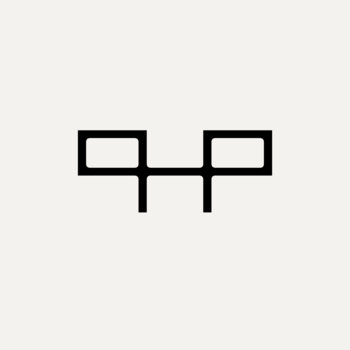 Merch for this release:
Cassette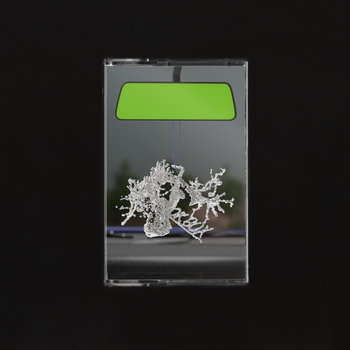 Labels like Genot Centre and Gin&Platonic have been helping to foster a diverse sonic palette amongst local musicians, cultivating a spirit of solidarity at the same time. "My best friend is running a cute forest rave called Bukolika, where we've curated the music program together with Gin&Platonic since 2020," says Jan, aka ANCESTRAL VISION, co-founder of queer label UNIZONE. Gin&Platonic are also releasing the debut from local musician Ursula Sereghy, who participated in one of Synth Library Prague's first educational projects, Trigger. "[Sereghy] has a unique imagination, and I'm really glad that she shares the values of the Synth Library and was able to benefit from it," says Marie Ctverackova, musician, activist, and co-founder of the Synth Library.
The sounds coming out of Prague now are fresh and bubbly, and easily fit into the current musical zeitgeist. Below, we check in with Punctum Tapes, Synth Library Prague, and UNIZONE.
Originally dedicated to the online radio station Radio Punctum, Punctum is a community space that features food, yoga classes, poetry nights, and inter-disciplinary contemporary art events, as well as concerts ranging from free improvisation and noise to punk and psychedelic electronics. In 2015, Tono and Radim Labuda of DJ collective Altered Shapes were looking for a new event space and found their current venue, which is set in a residential area. The founding members wanted to create a warm, welcoming atmosphere free of racism, bigotry, and hate speech. Every event features affordable vegan food—not only to prove that vegan cuisine can be tasty, but also to encourage people to remain in the space. The kitchen's central role in the space is evident on the album Kimchi Sample Library, which began as a side product of one of Labuda and Petr Vrba's commissioned video works and was then turned into a sample pack featuring culinary sounds.
Punctum Tapes has proven to be a good way to not only archive the events that take place at the space, but to also offer the artists in the community more visibility. With the event space mostly closed due to the pandemic, the collective has been working towards expanding the scope of Radio Punctum beyond dance music, creating more of a link between the sonic worlds of the artists who perform there.
Merch for this release:
Vinyl LP
The label's latest release is also their first big collective effort: 12 Czech and Slovak electronic music artists reinterpreting the 1982 release Liptov – A Panorama of Folk Song and Music Culture, which is part of a defining series of ethnographic folk recordings from the region. "What strikes me about it in retrospect is how consistent it sounds, even though there's about 12 artists on this compilation—pretty much all of them tapping into the raw emotions captured in the original recordings," says collective member Tomáš, who is responsible for most things related to the label. "I like to think there's still something uncontrived and immediate about it even though the process was totally asynchronous."
The takes range from the throbbing EBM lament "Suché Lúky," by Andrea Beton, one of Marie Ctverackova's music aliases, to Trauma's "The Village Has a Warlock," a haunting track that suggests a horror soundtrack playing for an empty dance floor, and Evil Medvěd's moody and poetic folk-meets-deconstructed-club track "Piesne ťažkých chvíľ."
Merch for this release:
Cassette
Another pick from the Punctum Tapes catalog, Illúzió presents six different artists working together on a film score. Prague musician Jakub Šponer, aka Tamed&Confused, offers "∞ (˥ood) " and "∞ (Loop)," two mirroring, variegated Twin Peaks-esque noise pieces, while Piano Libánský, whose work is fittingly centered on piano, brings in the big drama on "Figyelem."
"This was the first installment of our 'Special Presentation' series," says Tomáš. "It's [the] soundtrack of Illúzió, a documentary about the political situation in Hungary by Kateřina Turečková. I really like that it's very diverse, emotional and compact at the same time."
Synth Library Prague
The idea behind Synth Library Prague started with a conversation between Marie Ctverackova and her partner, composer Martin Tvrdy, in 2015. "We felt it would be good to start some workshops off-air, focused on new ways of making music," she says. "There were really not many opportunities to learn and discuss things around electronic music and DIY culture." Kreaton, their first endeavor, made a point of collaborating with various institutions, including Aeroškola, a school for animation and film. Through this work she got to meet musician, lecturer, and co-founder of the S1 Synth Library in Portland, Alissa DeRubeis, at an event with Czech-based modular synth manufacturer Bastl Instruments. After talking with DeRubeis about their shared "experience in music and music technology field, stereotypes and equality," the idea of Synth Library Prague was born.
With a suggested monthly donation starting at $5, the library is open to musicians and non-musicians alike. Through programs like Trigger, which aims to create, "an open collective of women, nonbinary, and trans artists" and was partially funded by a small grant from the US Embassy in Prague, they were able to offer workshops and discussions, as well as a concert and a zine. "The motto of the Synth Library in Prague is, 'No silencing, deep listening, all shapes and colors, trigger change,' so we know our efforts have to go beyond music and sound," Ctverackova says. Her community-first attitude has led to initiatives dedicated to working with children, Romani immigrants, and senior citizens. "I would love Synth Library to be a place where people with no experience can enter and feel comfortable in discovering new things [at] their own tempo," she says. "We need to share among each other and shift the focus from geniuses and certain type[s] of authorities—decentralize."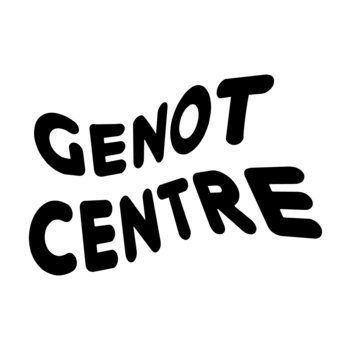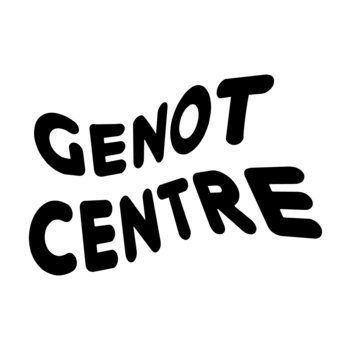 Merch for this release:
Cassette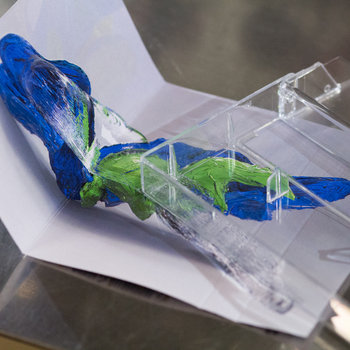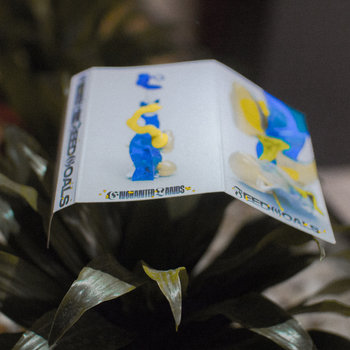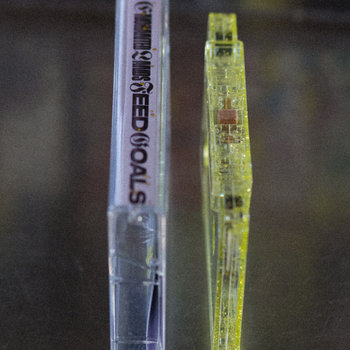 The roster of Synth Library alumni includes artists like Evil Medvěd, Enchanted Lands, and the aforementioned Ursula Sereghy, who "has been visiting Synth Library nearly from the beginning."
Ctverackova's priority at the moment is continuing to build community. "I'm more interested in how we can come together, share certain experience[s], skills, or ideas and debate how we can collaborate to make broader changes," she says. "The experience[s] of women, gender nonconforming [people], Romani people, or visually impaired [people] are similarly marginalized in many other field[s]. So for the Synth Library, a small, conscious-listening, fluid-community institution and the community around it to be able to fully blossom, a lot needs to change on the scene—but [moreover] in the society in general."
"The goal was mainly to help emerging and undiscovered artists kick[start] their music careers a bit," says Jan. Moving from event organizing to full-time label in 2019, UNIZONE has become an underground staple in Prague, channeling a mix of experimental, club, and hybrid sounds from the dancefloor periphery with a socially-conscious ethos. "Personally, we think the solidarity between our local scenes is huge and we are glad artists, curators, and fans feel the need [for] solidarity for marginalized issues," Jan says.
UNIZONE's benefit compilation Anger Management, released in April of this year, supports Ciocia Czesia, "an informal collective based in Czechia which helps [with] obtaining legal and safe abortions [for] people with uteruses from Poland." It's part of a series of fundraising actions in response to the growing right-wing legislation being passed in Central and Eastern Europe, a lineage of community-focused benefit compilations that includes Polish collective Oramics's Total Solidaritycompilation, and Radio Kapital's  Перамен! A Compilation for Belarus. "Fascism and hate speech are a painful part of living in mutual society, and we shouldn't tolerate them," says Jan. " On the other hand, the fascistic and xeno/homophobic behavior is usually rooted outside of our social bubbles and scenes, so the main battles should be fought somewhere else, maybe more in the mainstream, where it can reach more people."
The album features contributions from Czech and international artists, including NYC/Berlin conceptronica darling Ani Klang, Lisbon's Stasya, and the Hungarian Fausto Mercier.
A big part of UNIZONE's mission is nurturing new talent. "We are super-happy to release Teya Logos, who is a massive queer teen talent from [the] Philippines. When she dropped her banger 'Beki Bounce' on our label, she was only like 17 years old," Jan says.
Moving from a deconstructed club take on Masters at Work's classic ballroom-sampling staple, "The Ha Dance," to nervous elastic repetition over a donk beat, "Beki Bounce" is an avant-garde and addictive club concoction.
"If you look at [the] UNIZONE discography, half of the releases are debuts—Teya Logos, Oblinof, thirdworldlabour, Ethno Service. We are very happy that those releases got very good feedback in [the] fan community and that it helped the artists to get more spotlight and offers for future projects," Jan says.
On POSTINTERNET CLUB, Buenos Aires-based producer and new media artist Oblinof offers a collection of aggressively-paced dark rave workouts. "HOLOTROPIC" builds upon a high-pitched vocal sample to create a dense, apocalyptic-feeling warehouse ambiance where hardware samples, pummeling drums and metal sounds collide, while "GEMINIS" presents a warped cyberpunk take on both Blog House-era funky guitars and psy-trance buildups. "USB MANTRA" melds what sounds like the detritus on a disco sample into a hardcore earworm.